Lumigrids Projects a Laser Grid In Front Of Your Bicycle To See Terrain Changes at Night
By Ryan on 07/02/2021 12:41 PM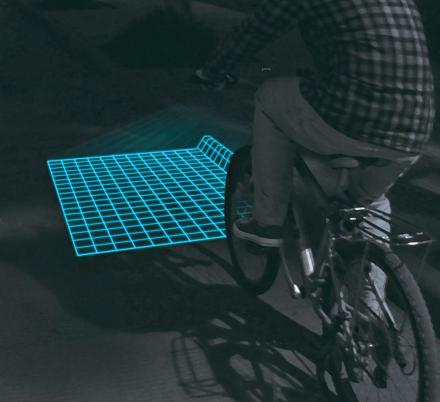 Not everyone uses their bicycle at night, but for those that do, safety is key! You've probably already have a bicycle helmet, a bicycle safety light and reflectors, but what about seeing the road/path in front of you. Well, this ingenious invention helps map the terrain changes in front of you while you're riding. It's called Lumigrids, and it's essentially a mini projector that you mount on the front of your bicycle handlebars, and it places a grid of laser lights in front of you, mapping any terrain changes such as bumps, curbs, potholes, and more, to make it easy for you to see and maneuver around them.
The creators of the Lumigrids bicycle grid projection light claims that its an improvement over regular bicycle lights which cast shadows over ridges, bumps, and concaves which make it harder to for the bike rider to react properly to the terrain in front of them. Since the Lumigrids projecting light uses a grid system, it makes it much easier to identify issues with the terrain in front of you whether a spot is concaved, convexed, etc. If lines on the grid don't line up properly, you'll know there's something in front of you.
You can change the settings of the bicycle grid projector to emit a larger or smaller sized grid depending on your needs, including a small grid for single bicycle usage at lower speeds, a higher speed setting for single bicycle usage which emits a larger grid, as well as an extra large grid that measures for use with multiple bikers.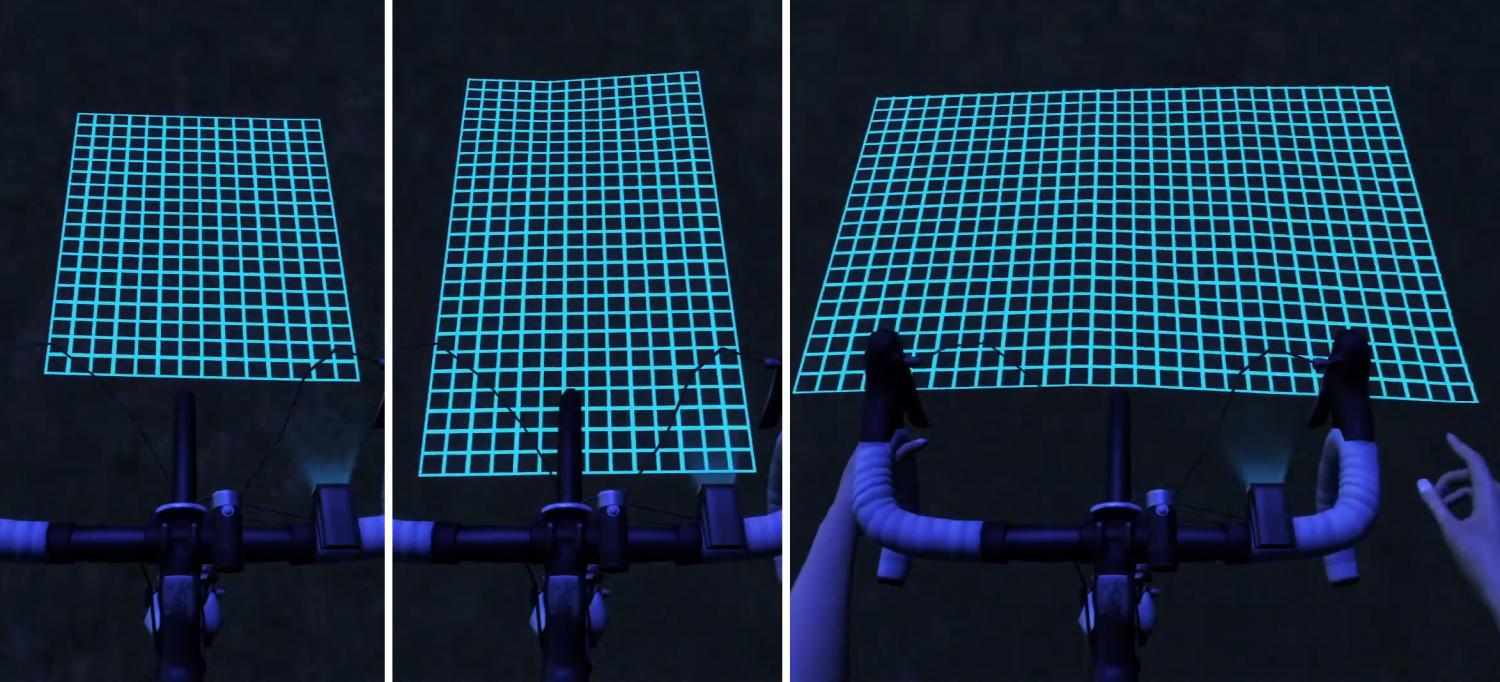 The horizonal and vertical lines of the grid warp as they move over uneven terrain giving you better depth perception when riding in the dark
Similar to the laser bike lane device that creates a red laser projected bike lane around you while you ride for extra safety at night, and even the laser car projection device that attaches to the back of your car to help be seen in deep fog, the Lumigrids bicycle laser grid projection is another great gadget for keeping safe on the road which always welcome in todays world.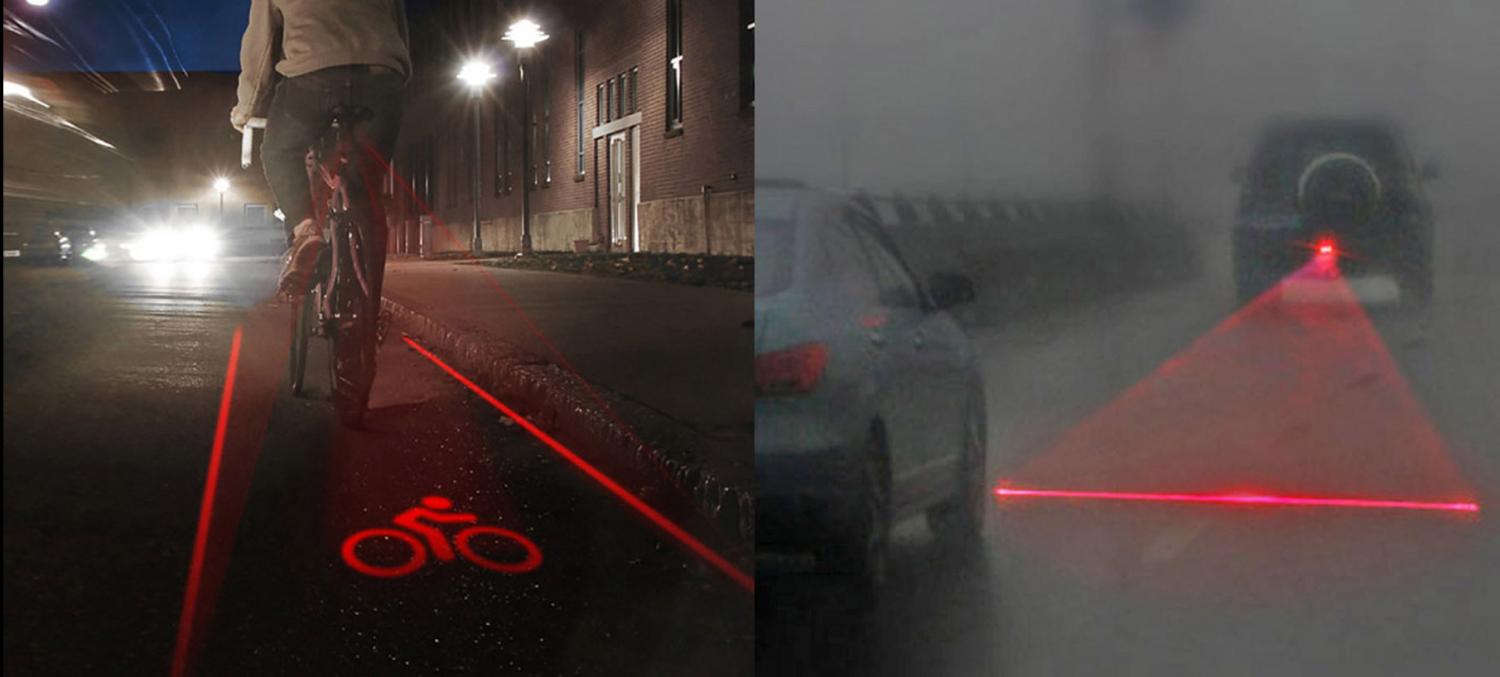 The LED bicycle projection grid is powered by an internal battery that can be used in tandem with a system that charges the battery while you drive using kinetic energy.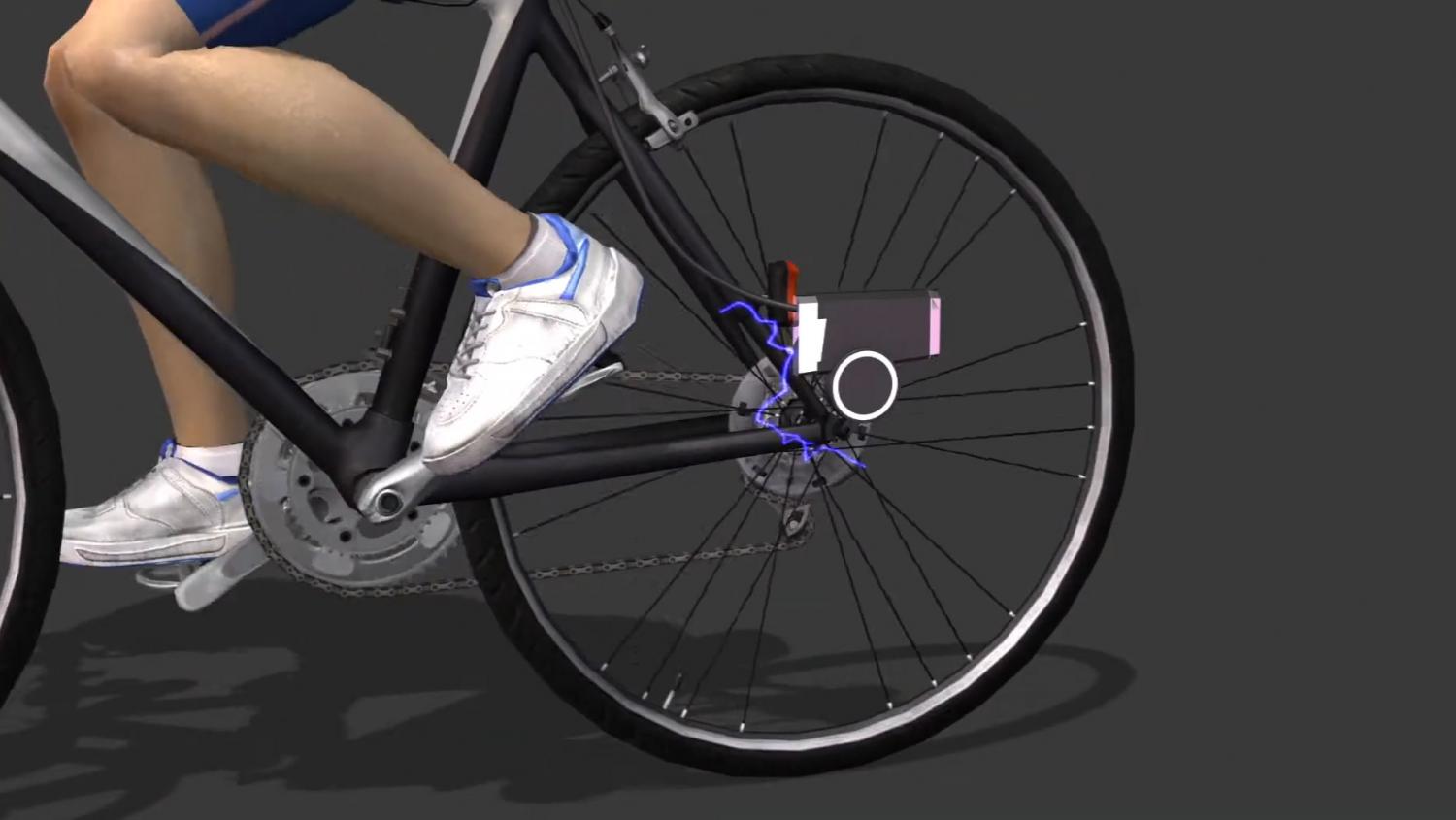 Lumigrids was created by a team of Chinese researchers in the Department of Industrial Design at Sichuan University, and actually won a Red Dot design award back in 2012. As of now, it seems that the grid projection bike light is just a concept for now, as there's nowhere to buy it online. They've made no announcement as to when the device would become available for purchase, and since they haven't updated their Facebook page in many years, I probably wouldn't get my hopes up.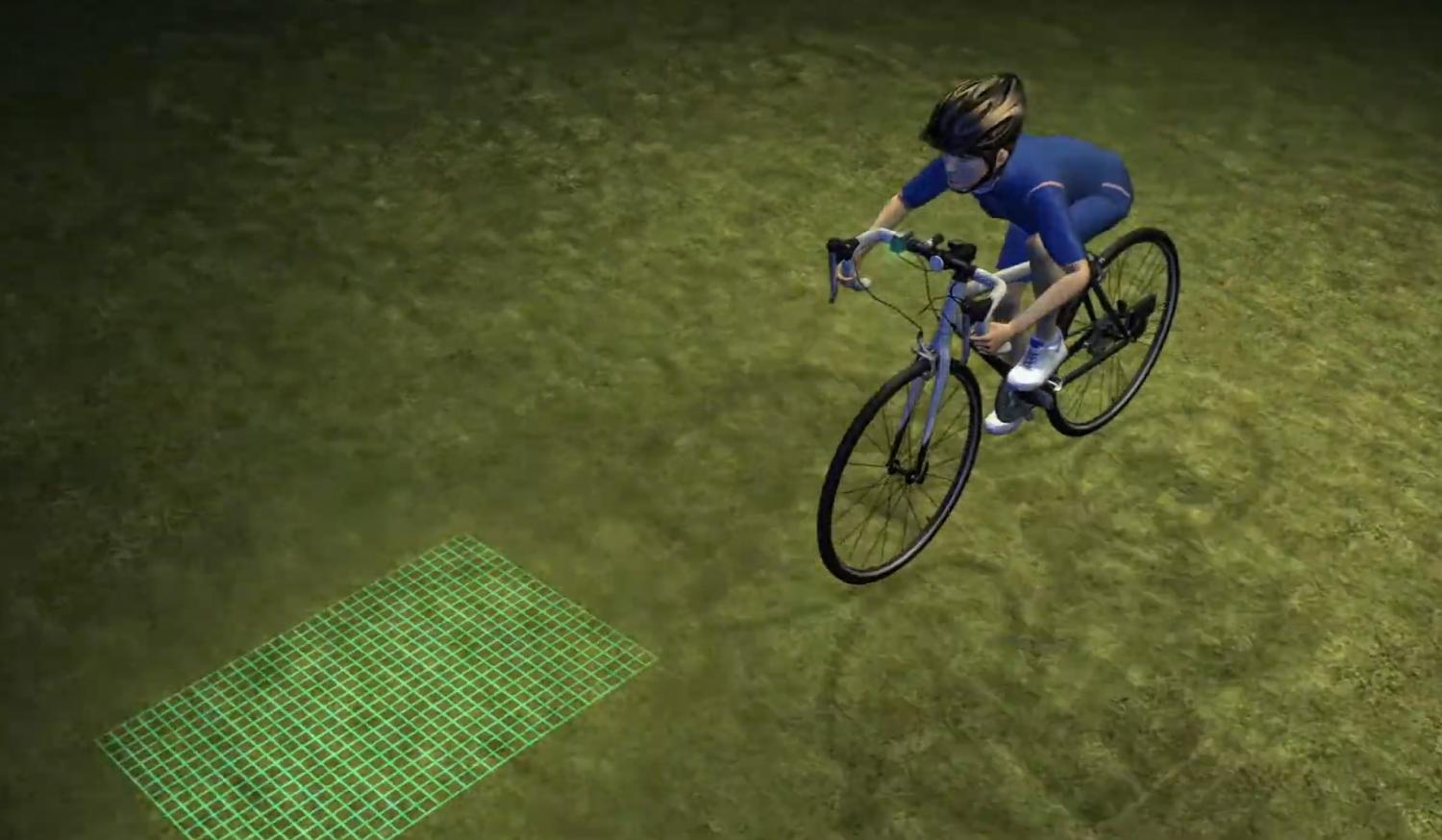 "Lumigrids can project a grid onto the ground. On a flat road surface, the grid will consist of standard squares. On a rough road surface, the grids will deform accordingly. By observing the motion and deformation of the grids, the rider can intuitively understand the landforms ahead. In addition, the luminous grids can make it easier for nearby pedestrians and vehicles to notice the bicycle, thus reducing the likelihood of a collision."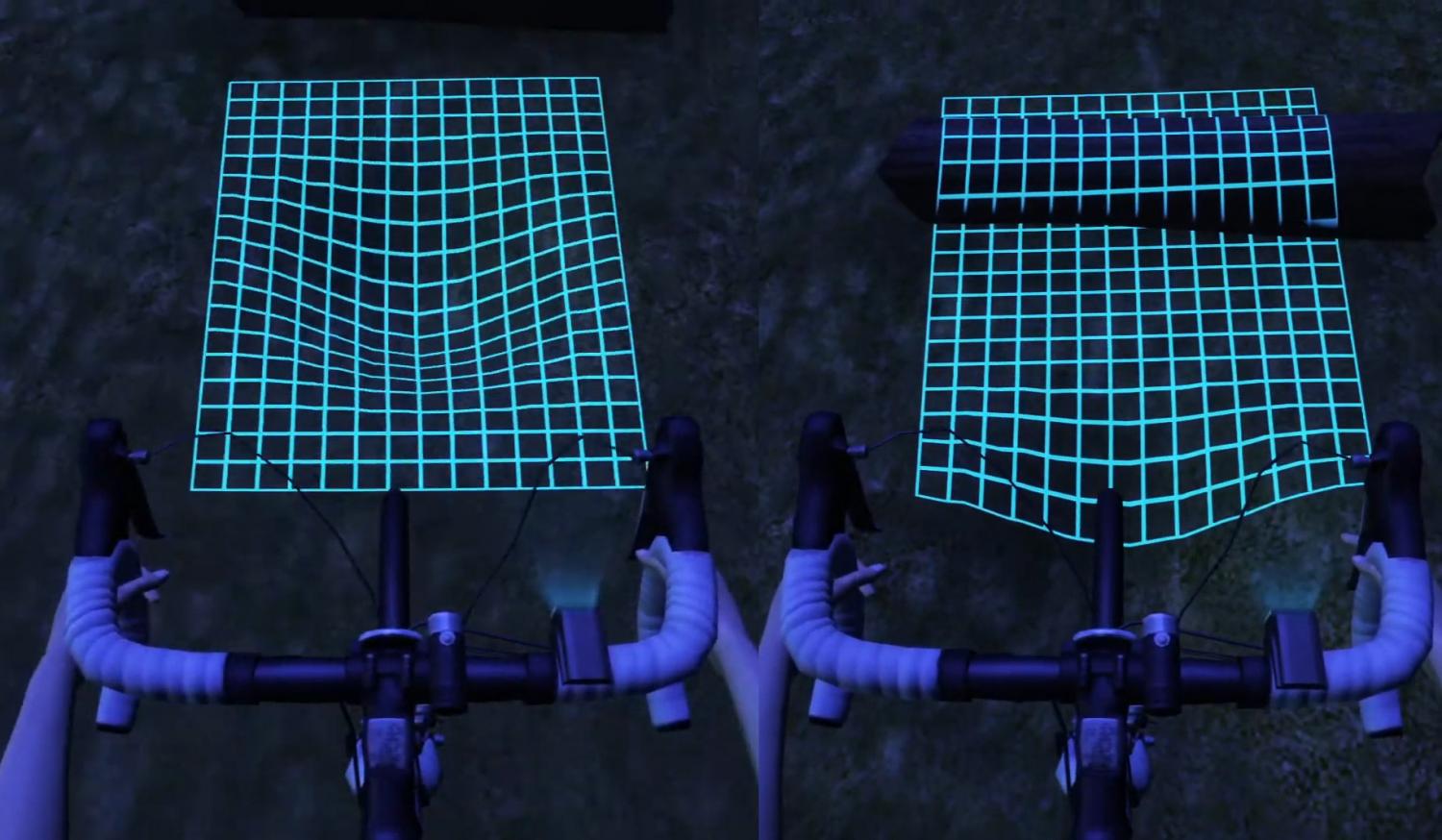 Check out the Lumigrids bicycle grid projector in action via the video below.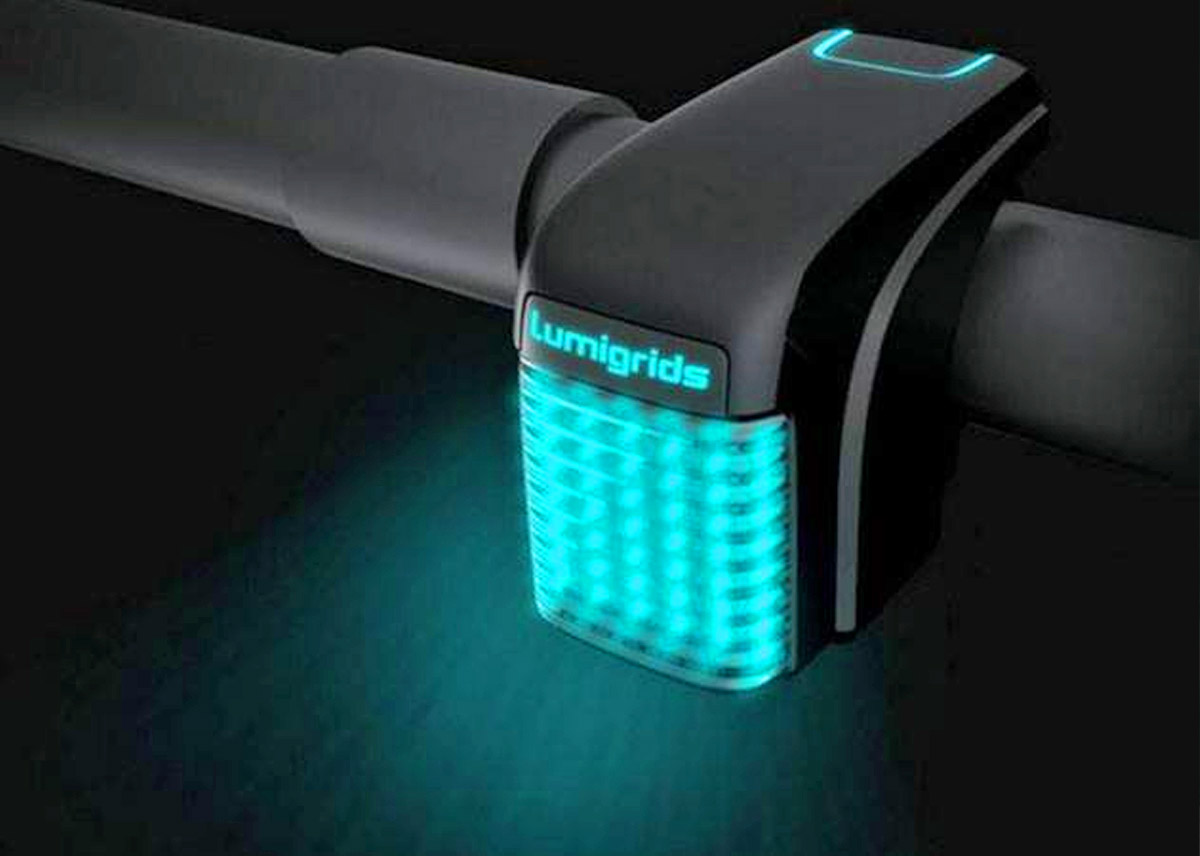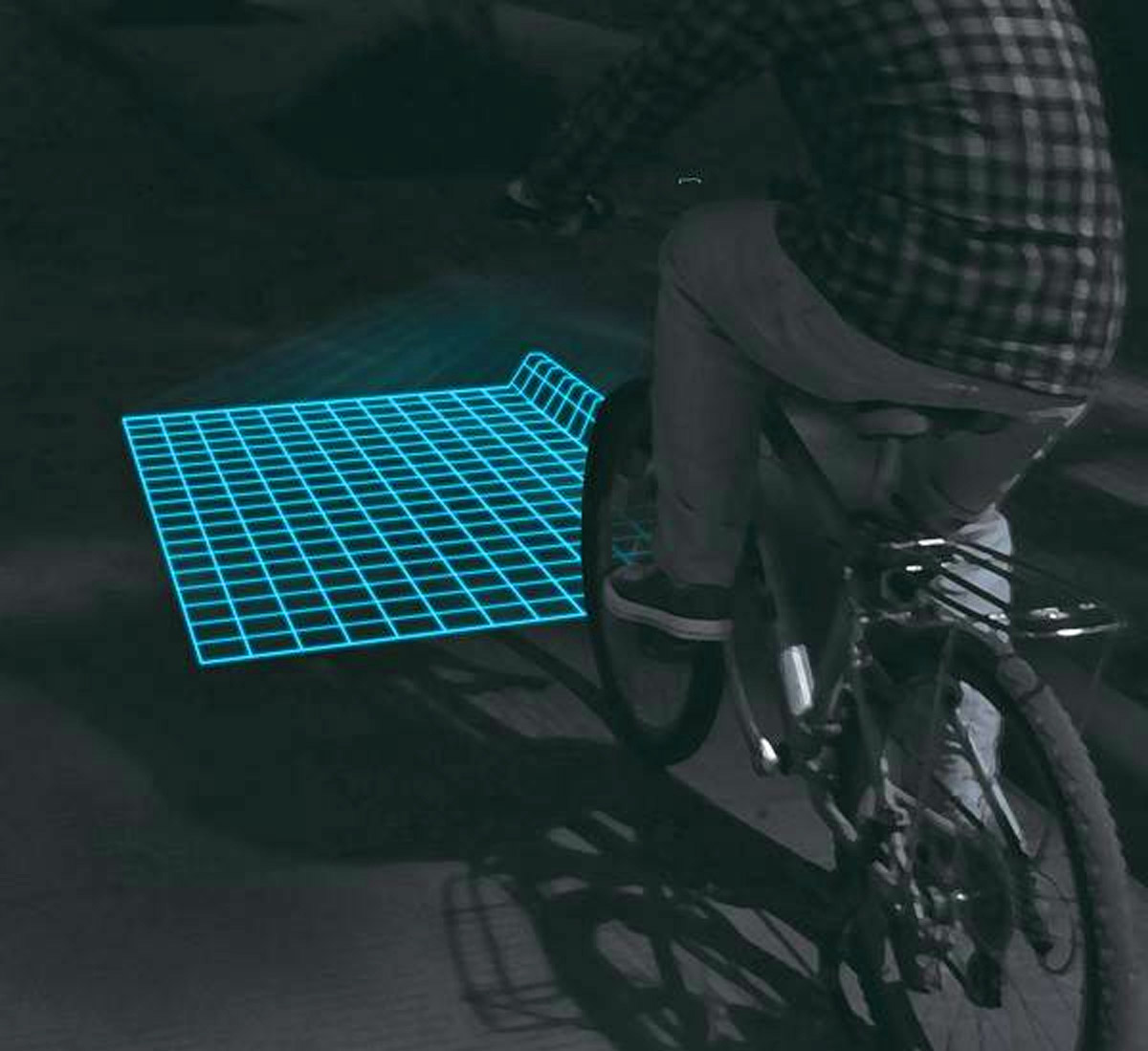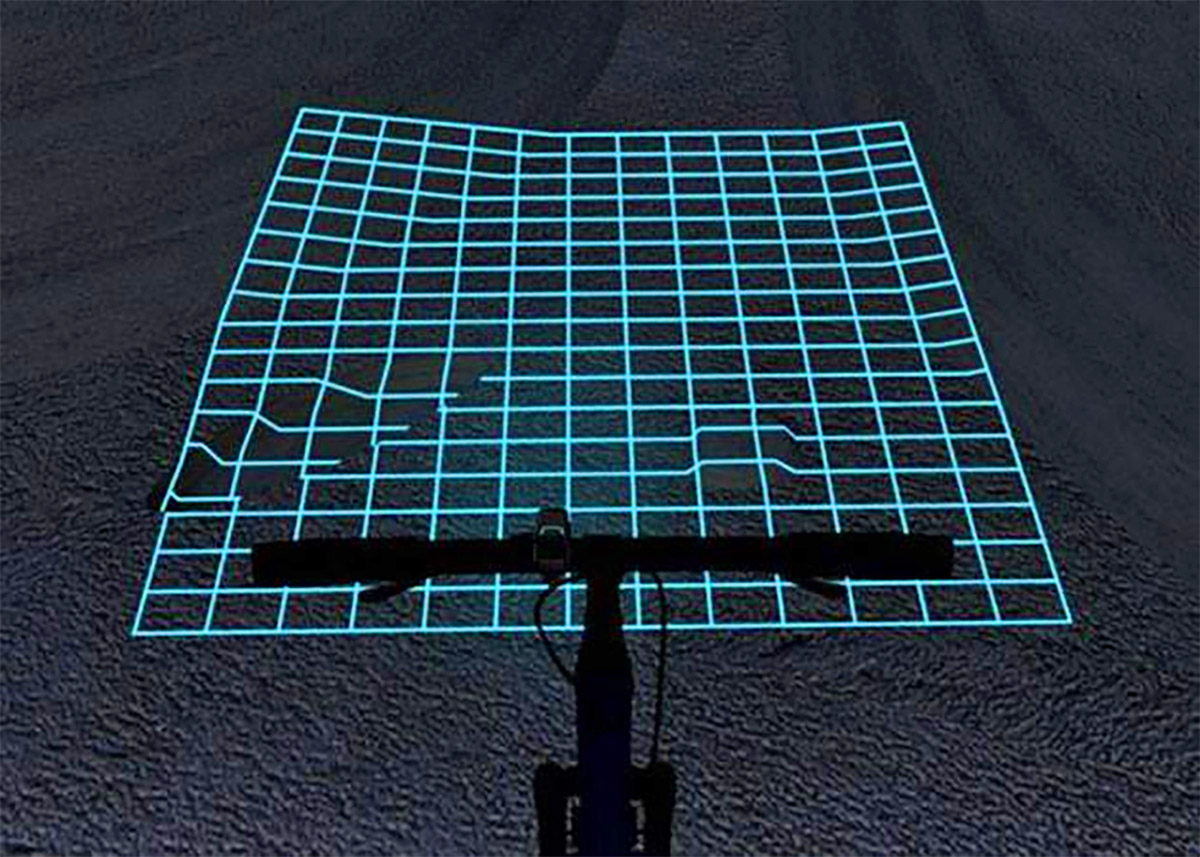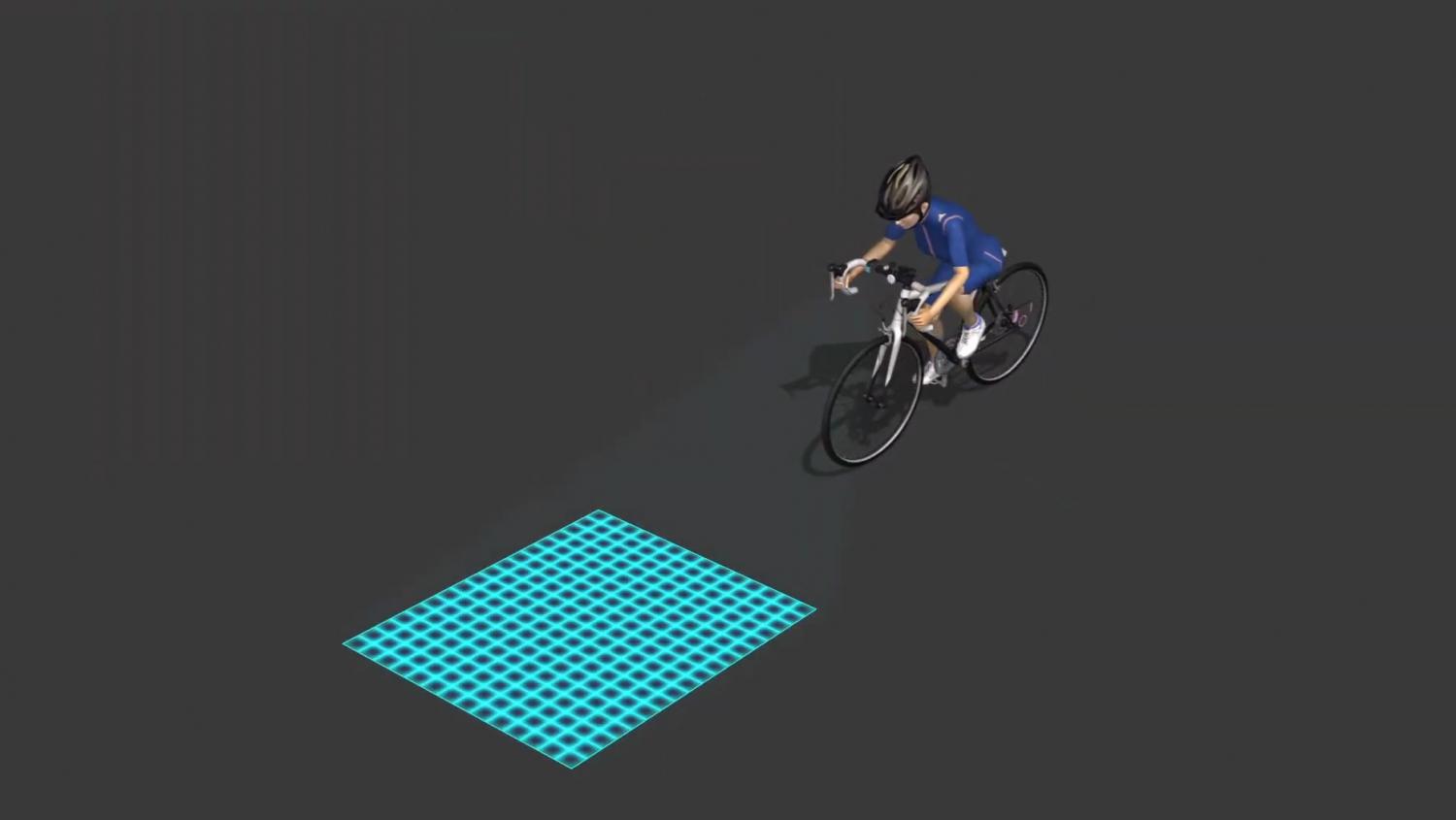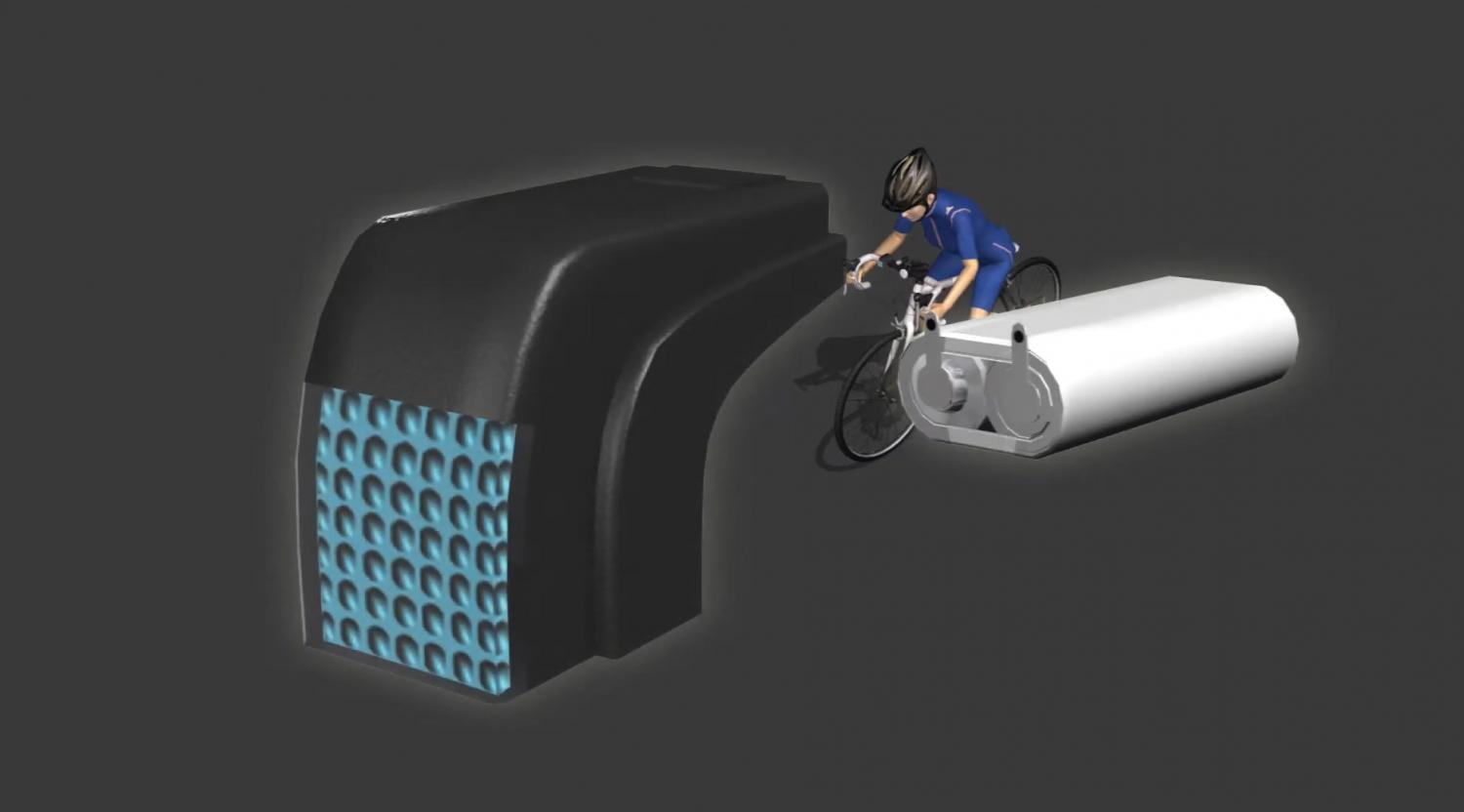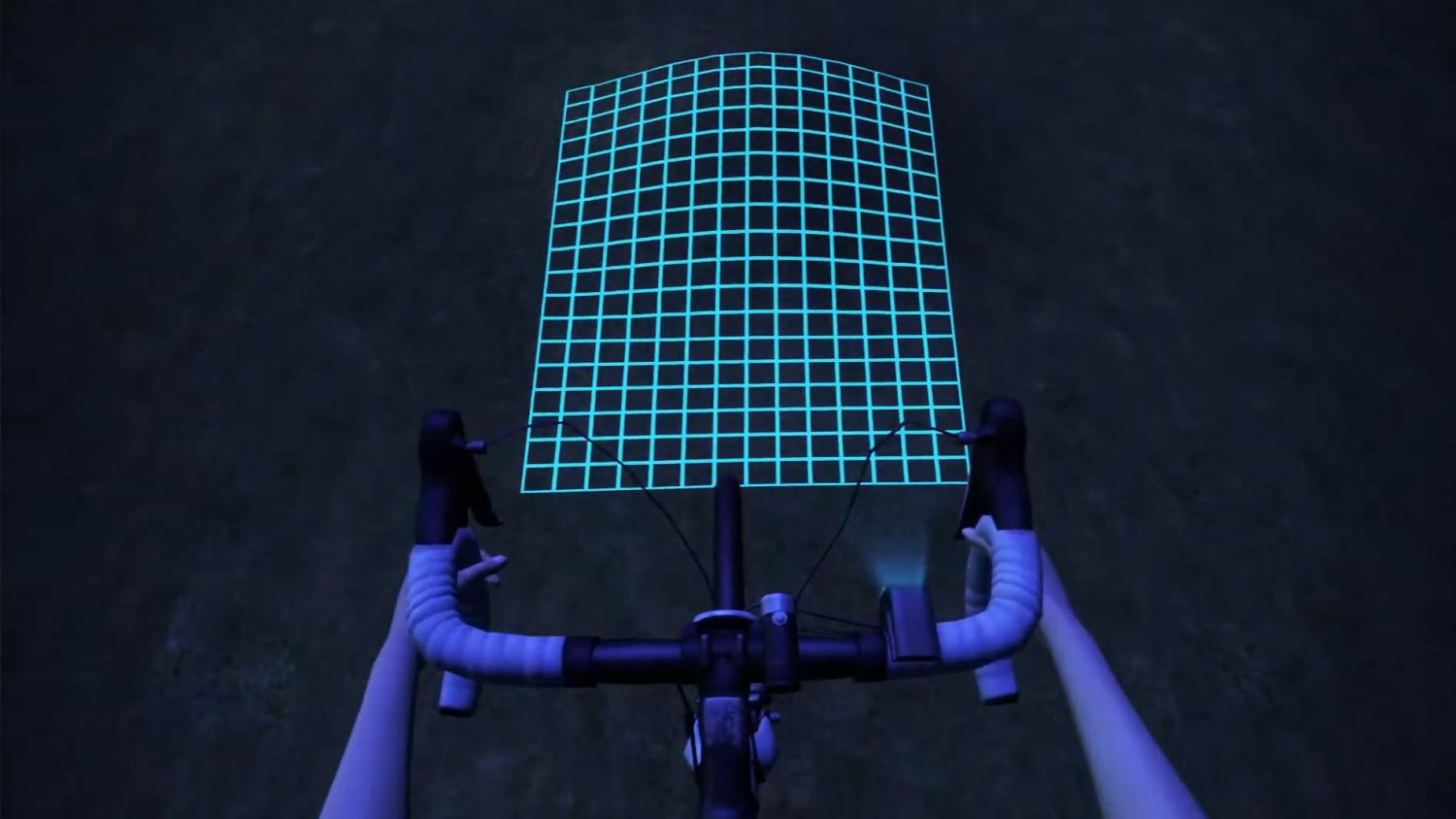 Subscribe To Our YouTube Channel