Lounge Raft Deck: A 4-Person Floating Wet Lounge
By Ryan on 06/15/2017 9:24 AM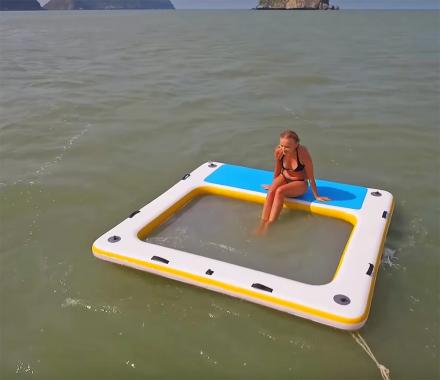 Sometimes while in the ocean or the lake, you don't want to go all the way in the water, but would rather lounge half-way in. This unique raft lounge made by Blue Water Toys, is a large water raft that has a square cut out in the middle with a netting on the bottom that lets you sit half-way into the water.
A perfect gift idea for beach goers, the lounge raft deck not only lets you lounge in the water without going all the way in, but it also keeps debris and fish from the water out of your lounging area. So people that are weirdly afraid of fish and sea monsters can be at ease while they lounge in the lake or ocean.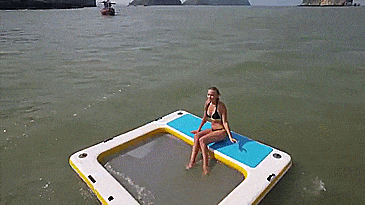 The lounge raft deck is completely inflatable and can actually easily be hauled around using a backpack, which is then super easy to throw in your car, or boat. When not in use, it stores in your house, cabin, or garage while taking up minimal space.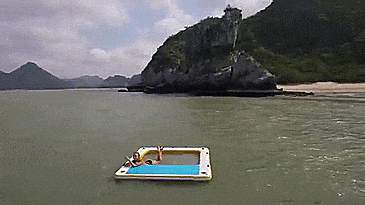 The lounge raft can support up to 800 lbs of weight, so you can line the border with people dipping their feet in the water for a full party on the lake or ocean. The border is also lined with hand-grips so you can easily get in and out of the water, as well as support yourself while sitting on the border of the raft.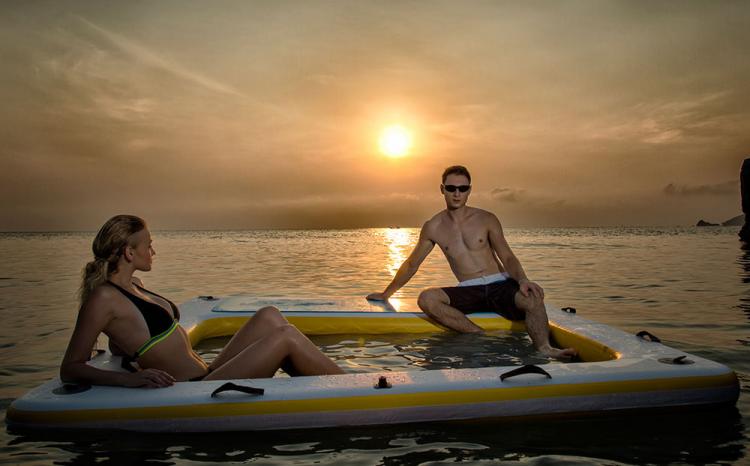 The raft has 4 D-rings so you can tow it behind a boat, anchor it, or attach it to anything, it. comes with a hand-pump to inflate the raft along with a pressure gauge, a repair kit, 4 fluorescent strips, and has a 1 year warranty.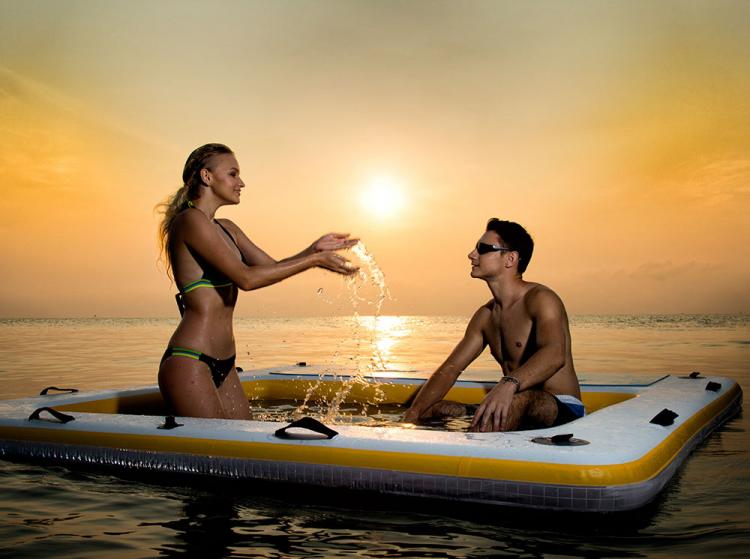 Check out the Lounge Raft Deck 4-person floating wet lounge in action via the video below.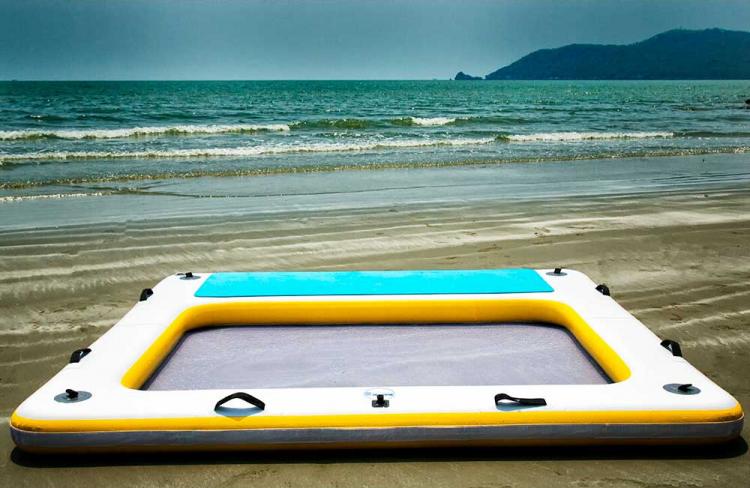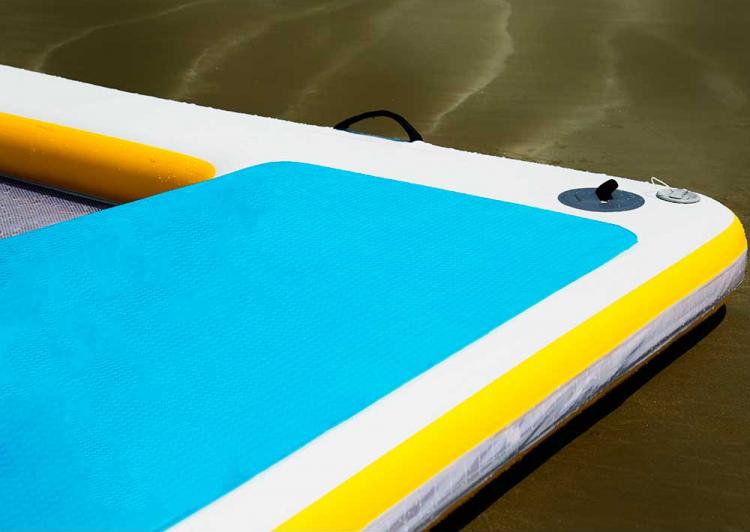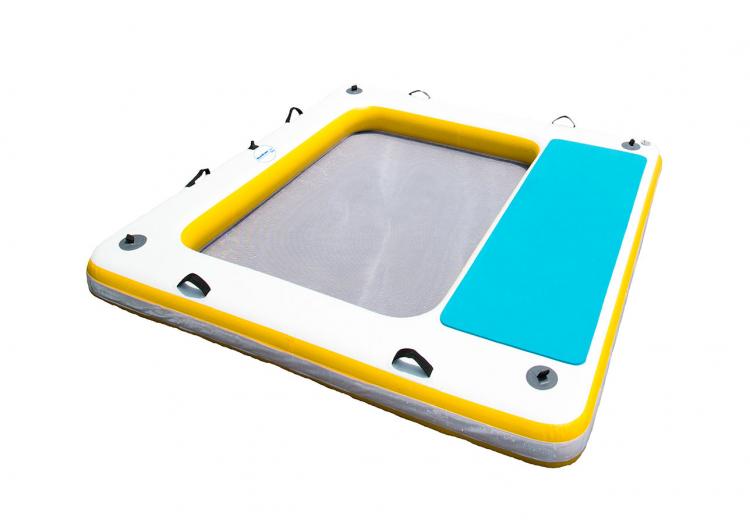 You can then connect a full raft deck to the wet lounge for even more room on the water!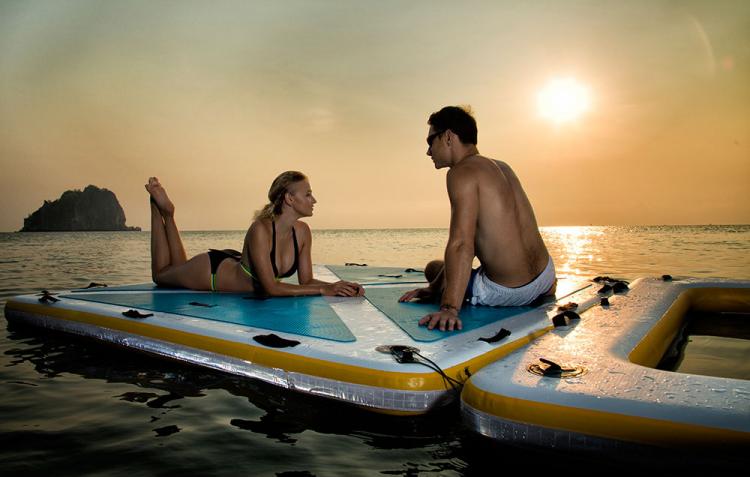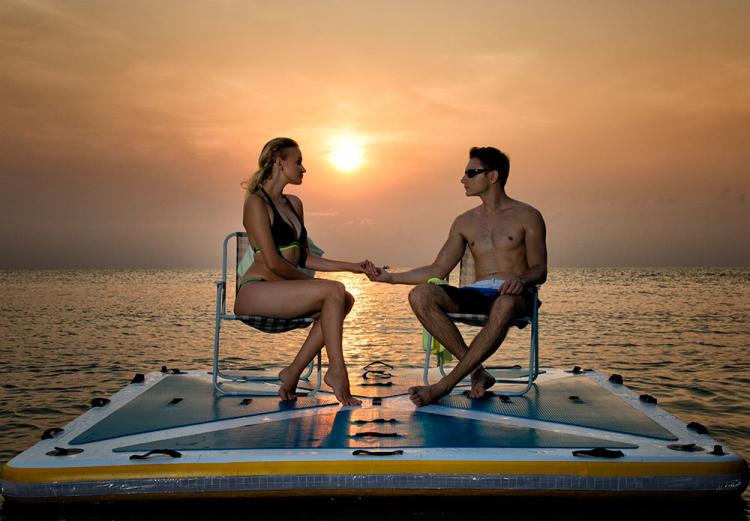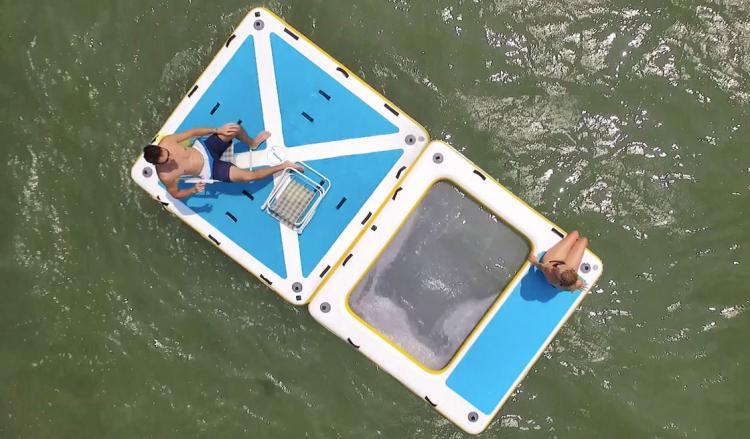 Subscribe To Our YouTube Channel