This Louis Vuitton Toilet Is How You Know You've Made It In Life
By Ryan on 01/26/2022 11:07 AM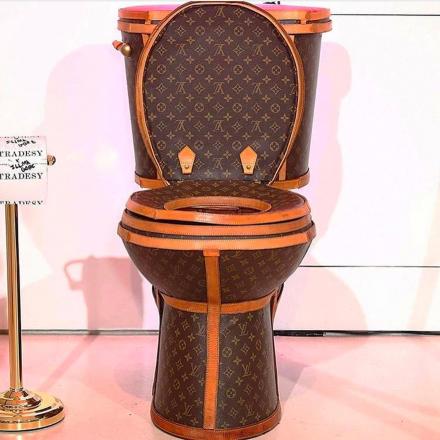 Have you ever imagined how Louis Vuitton bags worth a grand total of $15000 would look like if they were repurposed and reconstructed into a toilet? Don't imagine it anymore, the amazing artist Illma Gore has created a toilet made from 24 Louis Vuitton bags, including a $3000 suitcase. The Louis Vuitton toilet is made from bags with original tags and shows no visible signs of wear.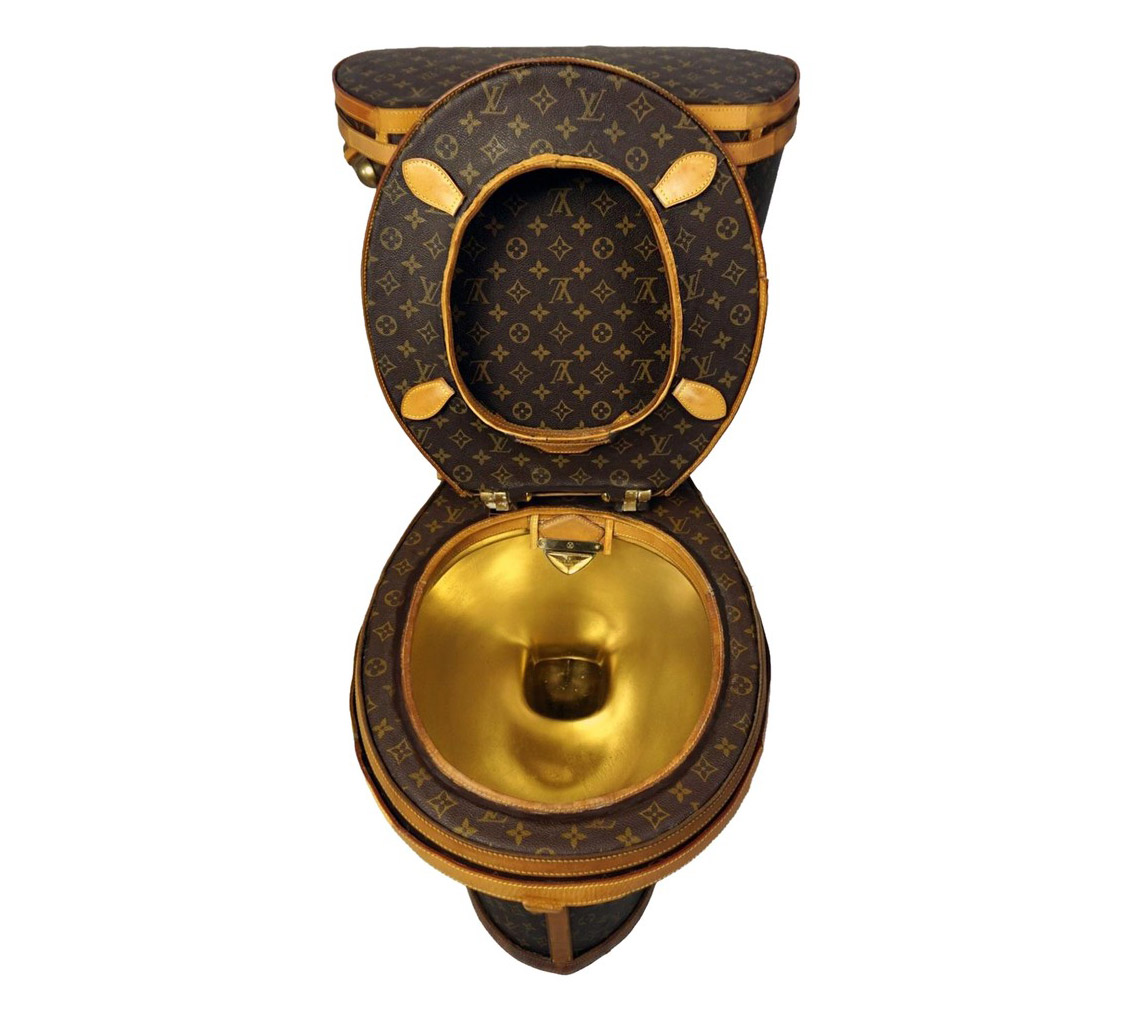 Credit: Tradesy
The brown and gold toilet is covered in the trademark Louis Vuitton monogram and each piece used in constructing it is sourced from Tradesy, a designer retail site.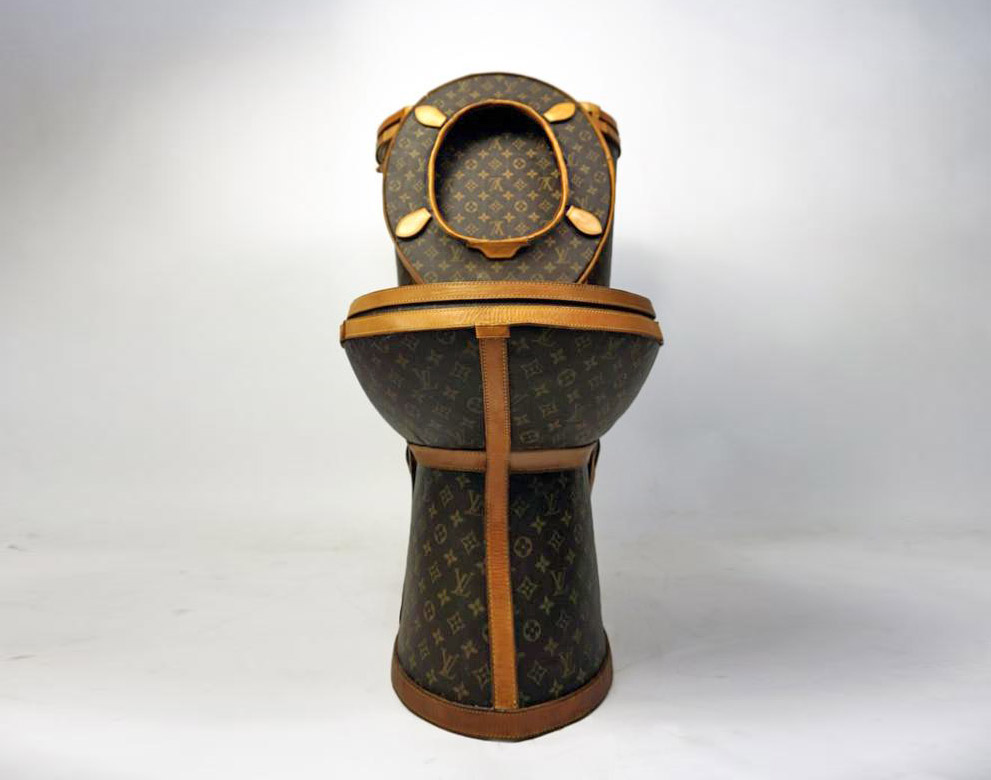 Credit: Tradesy
The artist, Illma Gore worked on it for over 3 months, creating a fully functional masterpiece from the luxury bags. The golden toilet ships from California, and its anticipated arrival is 4-8 days in the continental United States.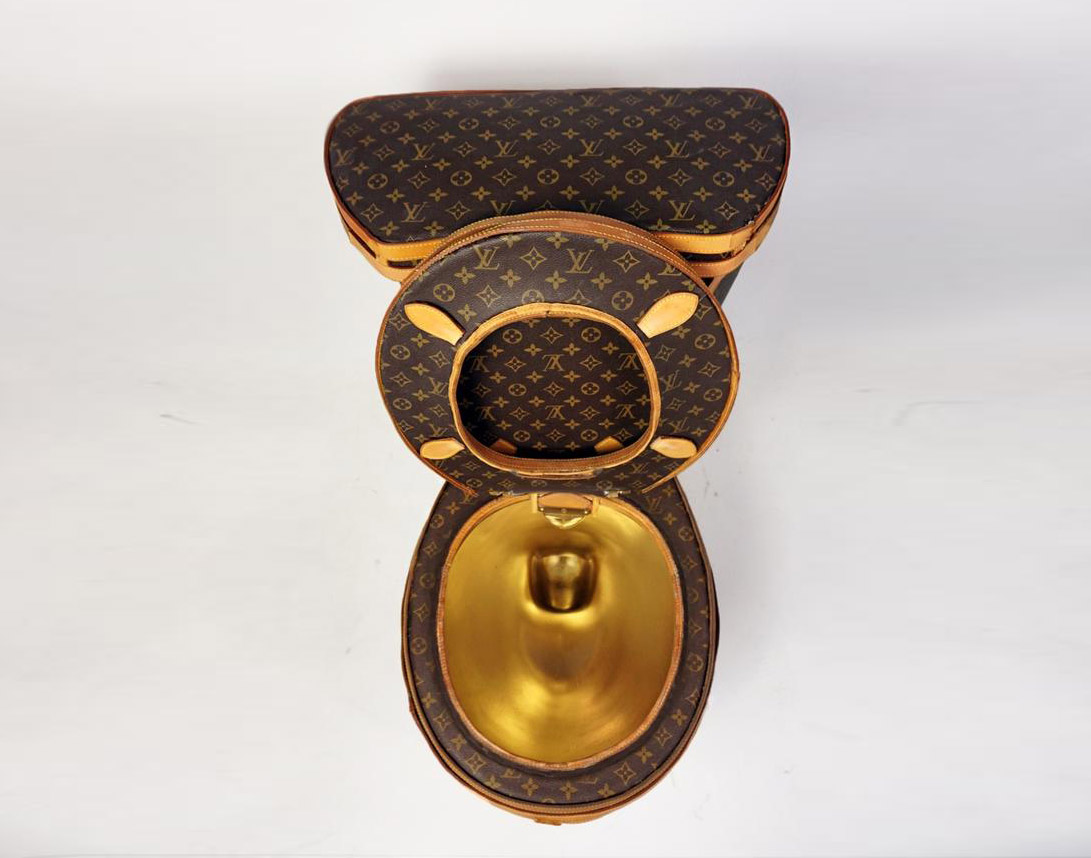 Credit: Tradesy
It's not the first time that Illma Gore is creating a piece that is turning heads, back in 2016, she made a nude portrait of then-president Donald Trump. It was a picture that reached every corner of the internet and showed how creative and unique the artist can be.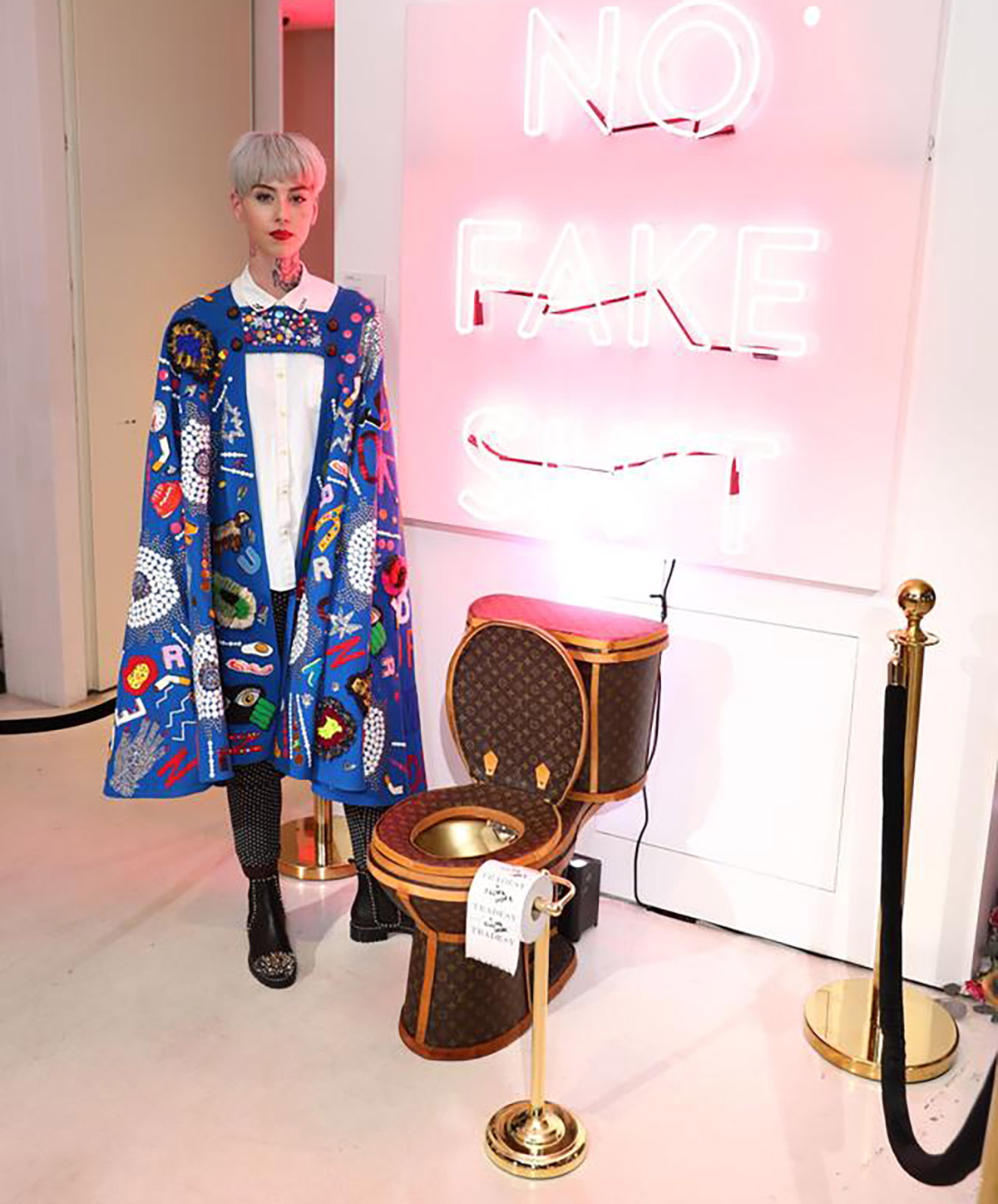 Credit: Tradesy
The toilet doesn't come with the infamous Louis Vuitton tissue papers but that would be an incredible pairing if you were to get your hands on both.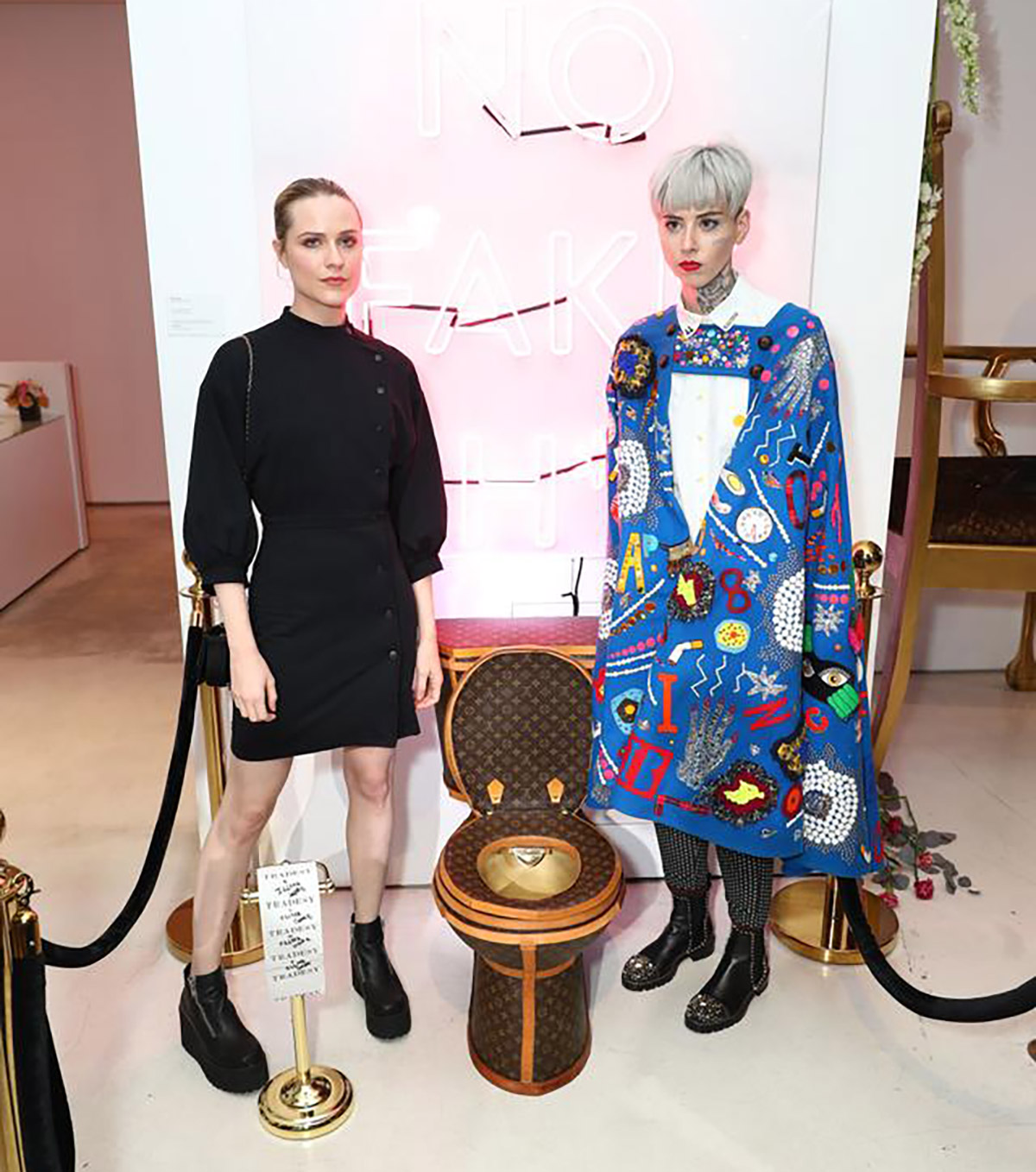 Credit: Tradesy
When Illma Gore posted the finished piece on her Instagram, a lot of people showed their admiration and appreciation of her work. The artist giving her comments later reiterated how satisfying it was to tear up luxury designer bags to creatively come up with something else.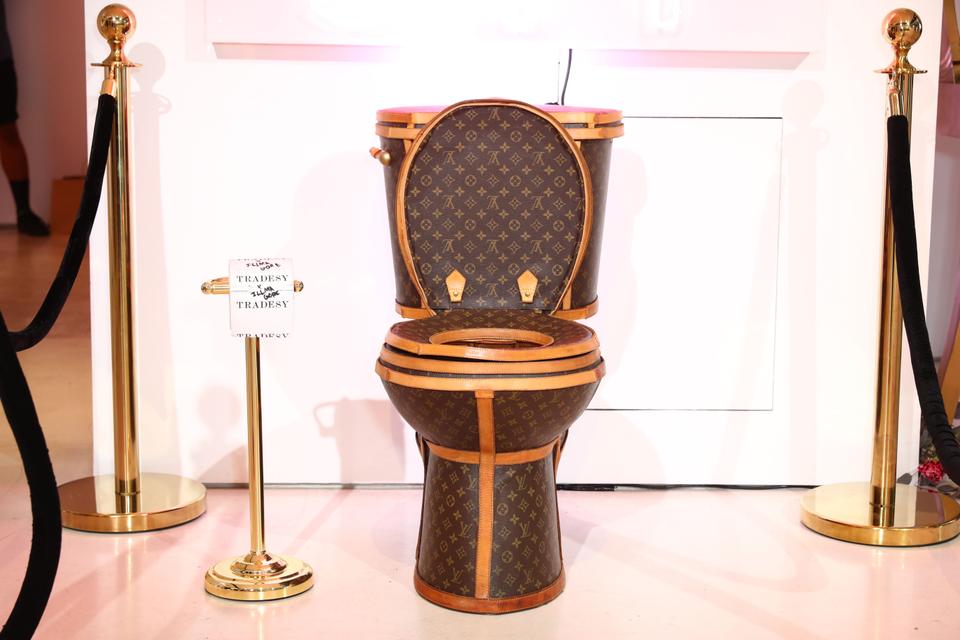 Credit: Tradesy
The urge to tear and create is the same and she could not refuse the chance to work with Tradesy when the store approached her to work on art pieces.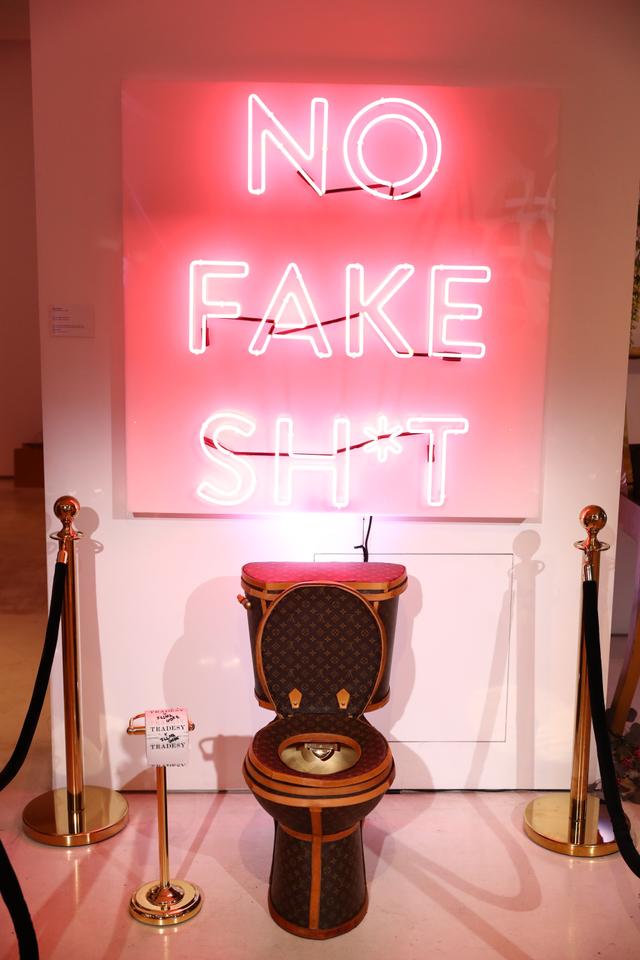 Credit: Tradesy
The Louis Vuitton toilet was sold on the website Tradesy at a price of $10,000! Though it was originally priced at $100,000!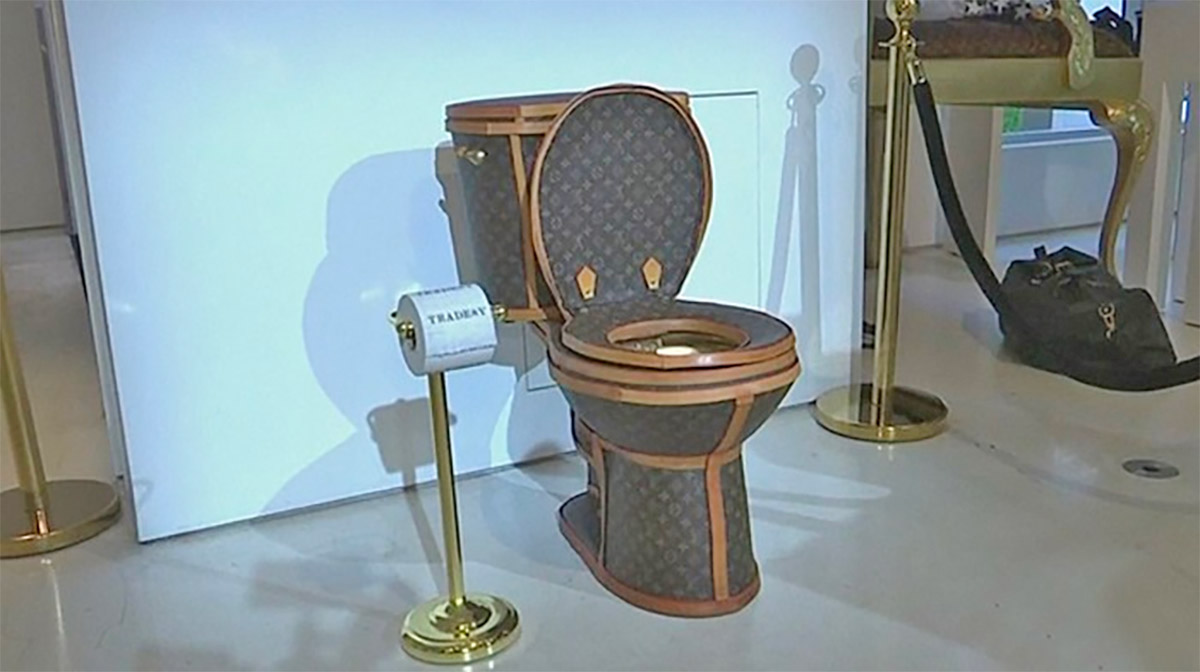 Credit: Tradesy
And since you're probably wondering, yes, the Louis Vuitton toilet was a fully functional toilet that you can install in your home and use!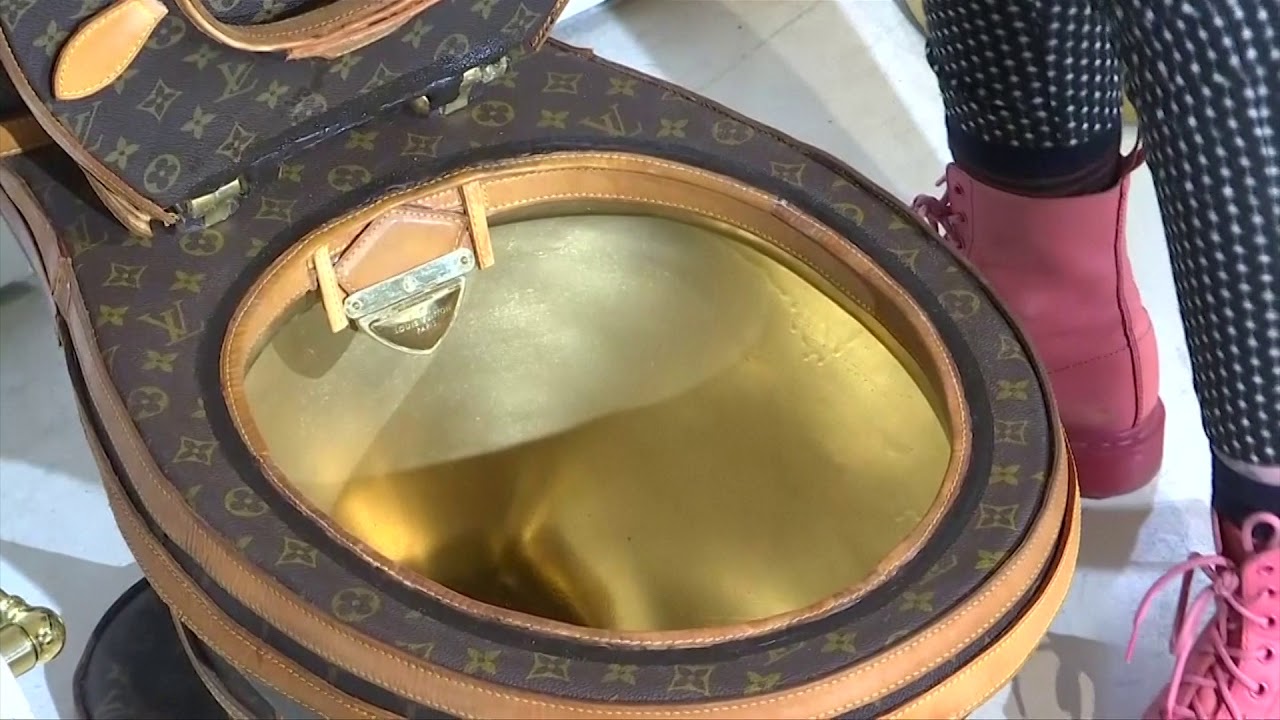 Credit: Tradesy
Here's an inside look at the plumbing and workings of the Louis Vuitton toilet!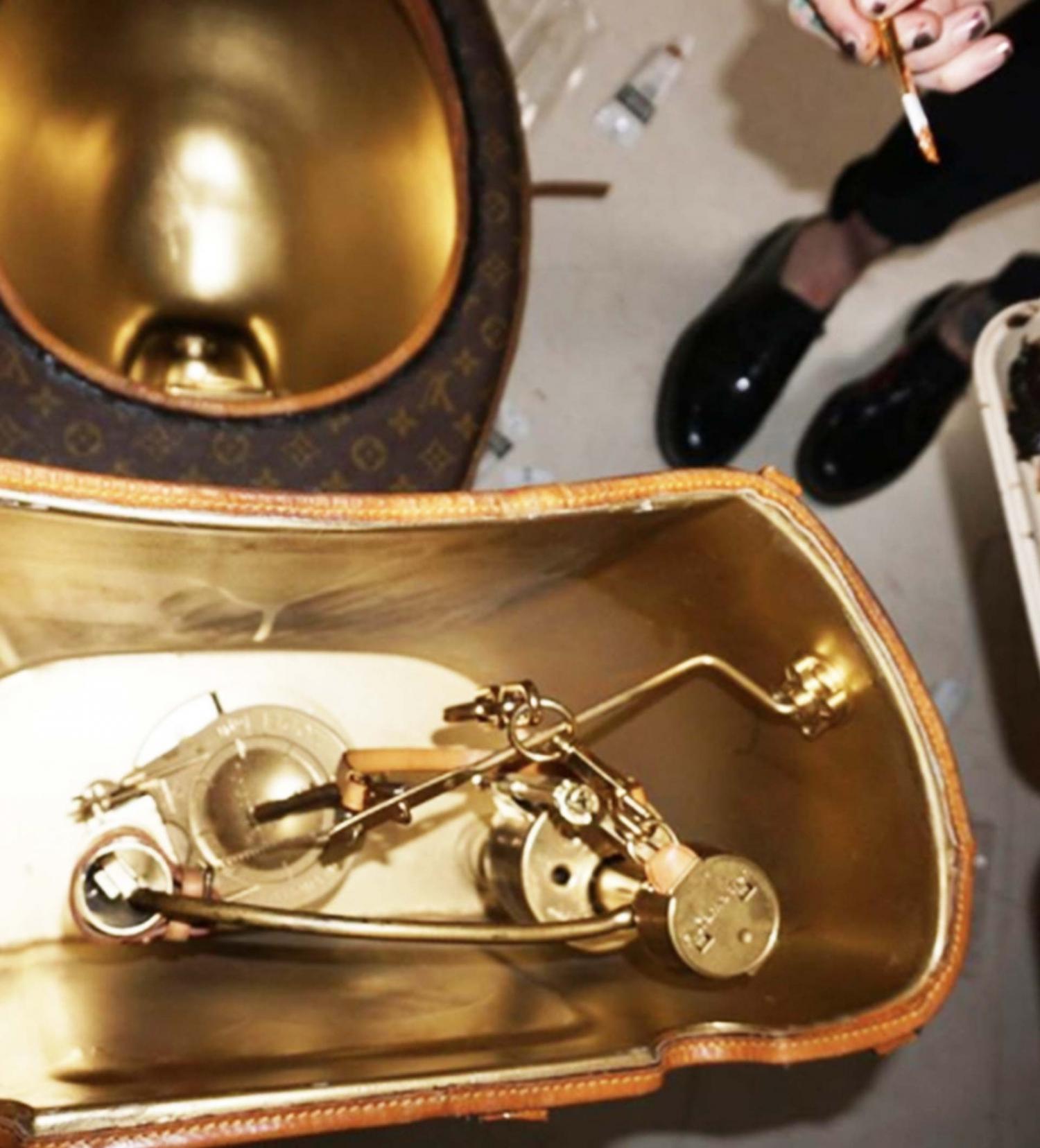 Check out the Louis Vuitton toilet in action via the video below!
Subscribe To Our YouTube Channel