Lobster Beer Koozie
By Ryan on 08/15/2018 12:50 PM (Updated: 07/31/2019 10:41 AM)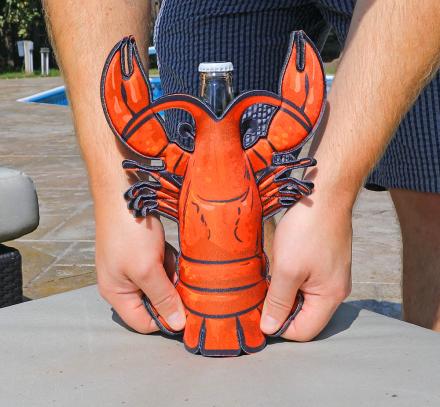 If there were a way to keep your beer cool, your hand toasty, and you looking awesome, this lobster beer koozie would surely be it. It's a giant, extravagant beer cover that slides over any bottle of beer, thus making it much more weird and amazing then it was before. The lobster has friends that also cover your beer bottle in an amazing way, including a flamingo, a pineapple, a mermaid tail, along with a fish!

Check out all options here
To use them, just hold the sides of the koozie and pull down over your beer bottle when it's sitting on a flat surface. It'll hug your bottle extra tight, and fits perfectly over any standard beer bottle, wine cooler, etc.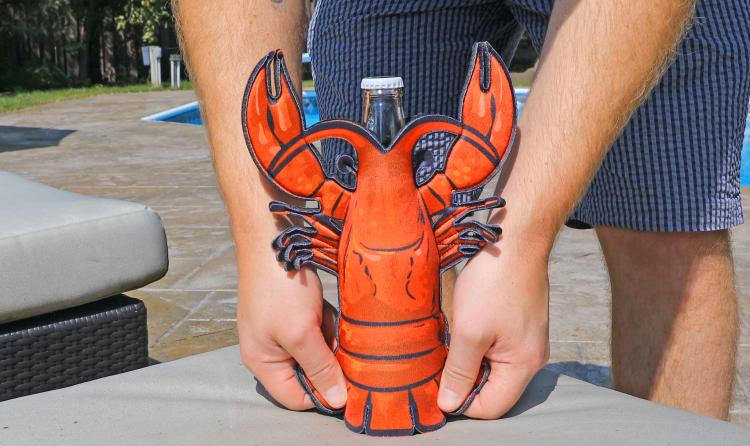 The lobster beer koozie and friends are made from super soft material that'll feel like silk in your hands as your drinking your ice cold beverage. The unique and clever koozies are easily spot cleaned if they get dirty, are made from polyester, and will vary in height from 8-11 inches tall depending on which one you get.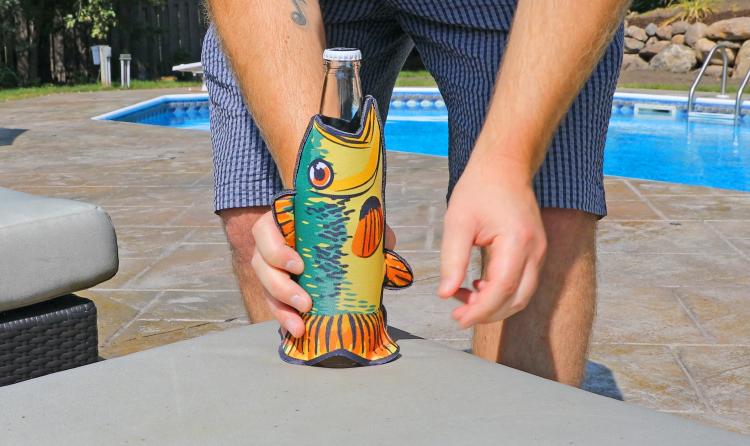 The clever beer bottle koozies come in 5 clever options, including a lobster, a mermaid tail, a fish, a pineapple, and a flamingo.