Little Climber: Climbing Play Set Helps Babies Learn To Climb
By Ryan on 07/27/2018 11:20 AM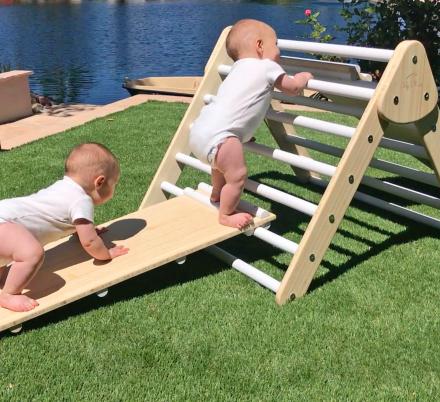 Are you looking for you baby or toddler to become the next best American Ninja Warrior? A good way to start would be to get them this Little Climber play set! It's a two-party climbing set that'll grow with your child while improving their motor skills, balance control, creativity, and so much more.
The baby climbing set consists of 2 pieces, a board/ramp that can act as a slide or a rockwall depending on which way you flip it, along with a climbing wall that consists of a bunch of poles that they can grab on to and climb up and over it. Put the board in front of the climbing set to make it a rockwall, or put it on the backside to make it a slide to easily get down.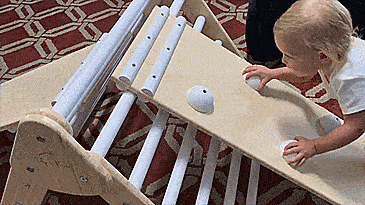 The Little Climber play set works with young children from infants that are just learning to move around on up to 3 years old. The ladder/rockwall piece can move up and down the main piece of the play set to make it easier or harder for your child to get up. Place it lower for a not-so-steep climb, or place it higher for an extra challenge.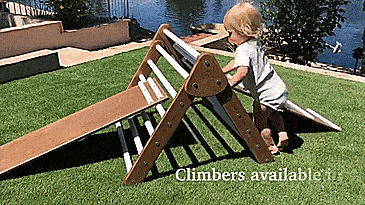 The Little Climber climbing playground comes in either bamboo or baltic birch wood to choose from, and you can choose from having a ladder/slide combo, or a rockwall/slide combo. The climbing playset is made from 100% natural materials, it folds flat for easy storage, and is weather resistant so you can use it both indoors or outdoors.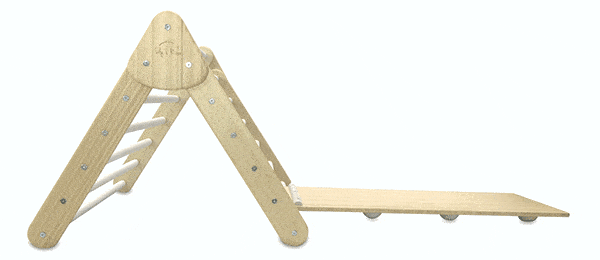 Check out the Little Climber climbing playset by Lily & River in action via the video below.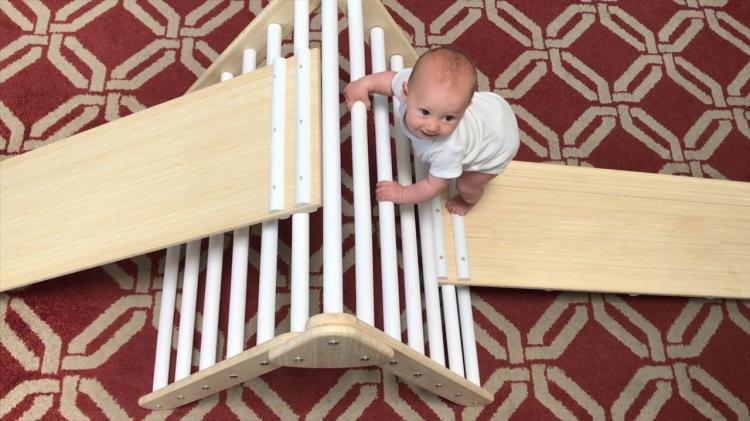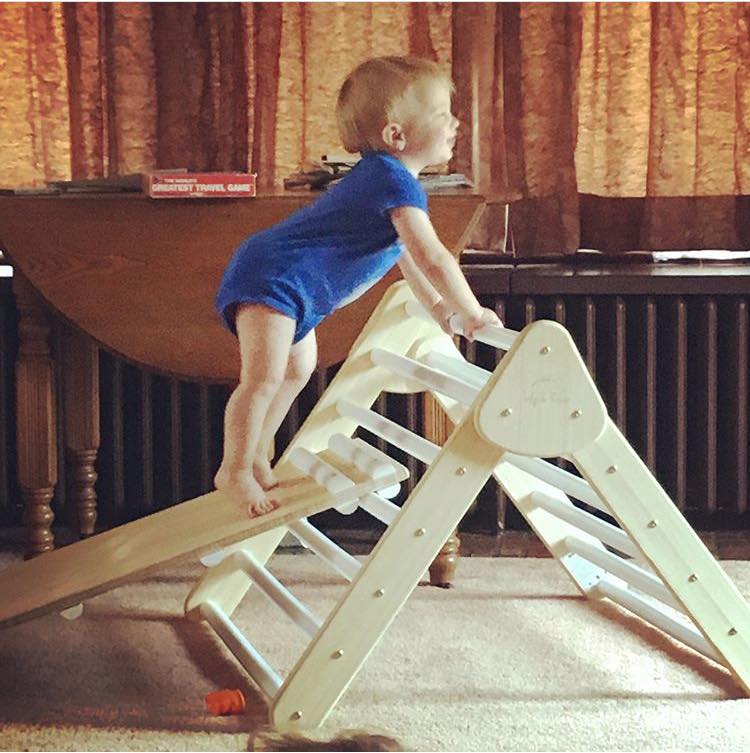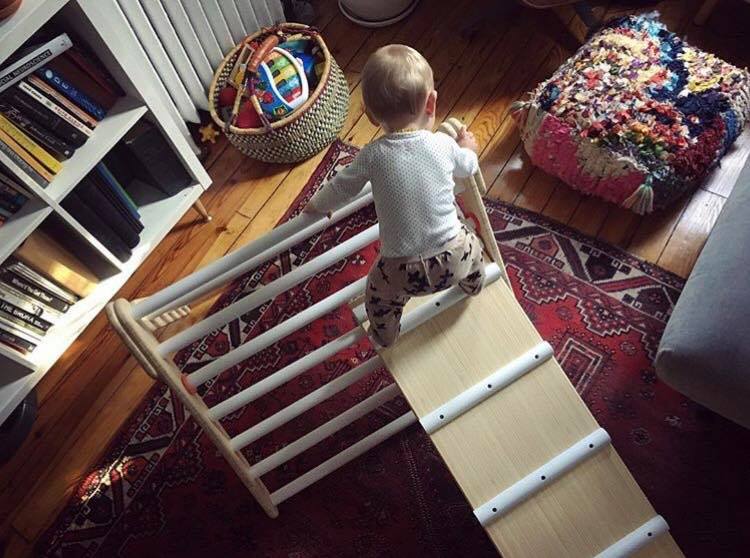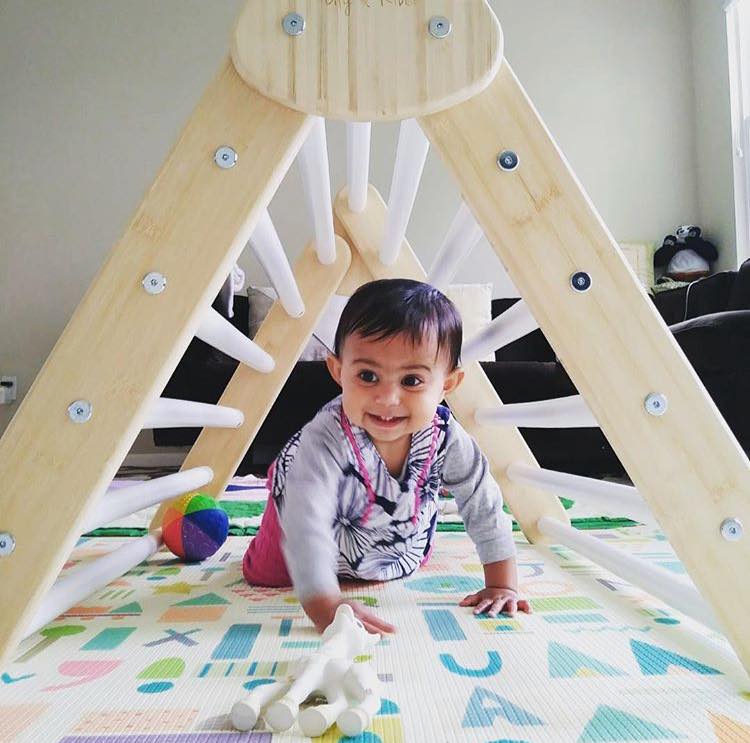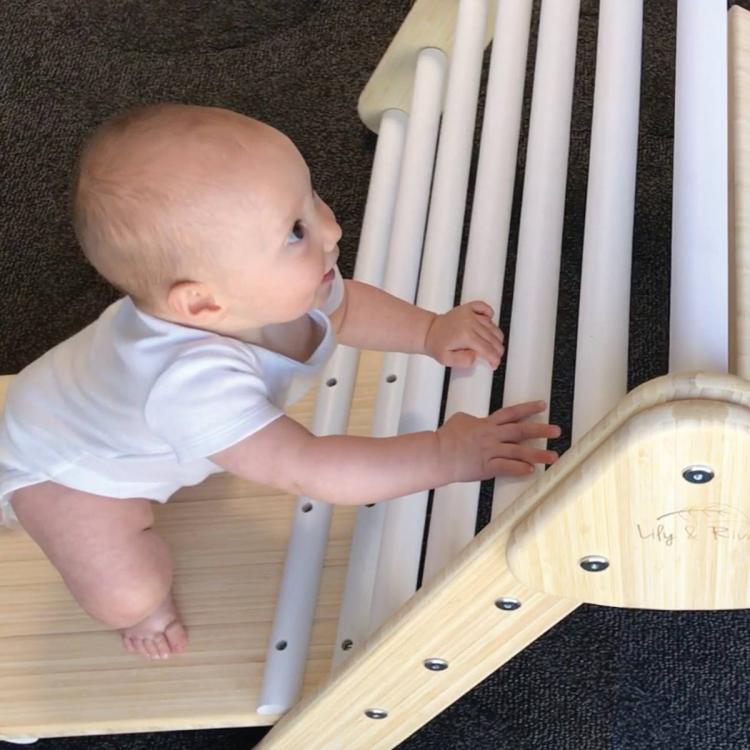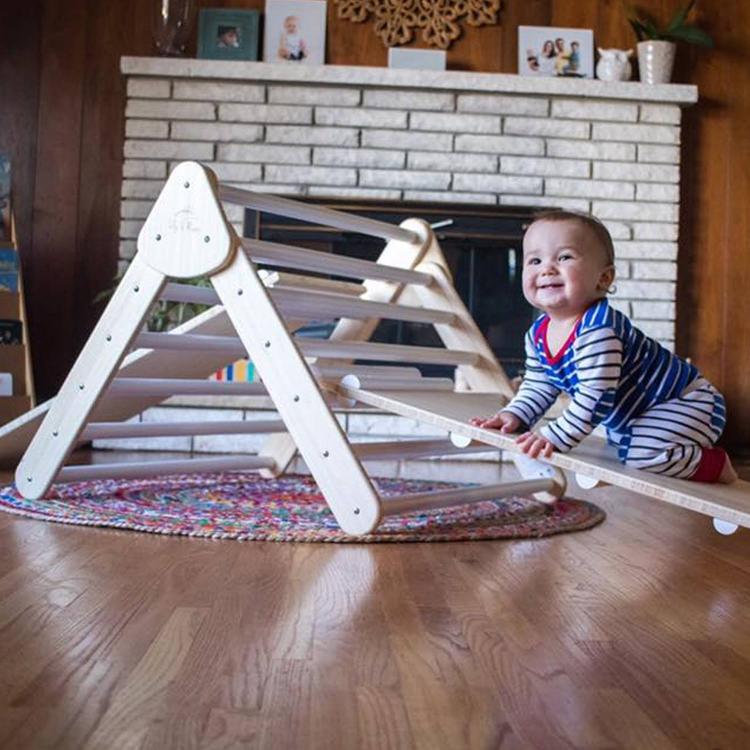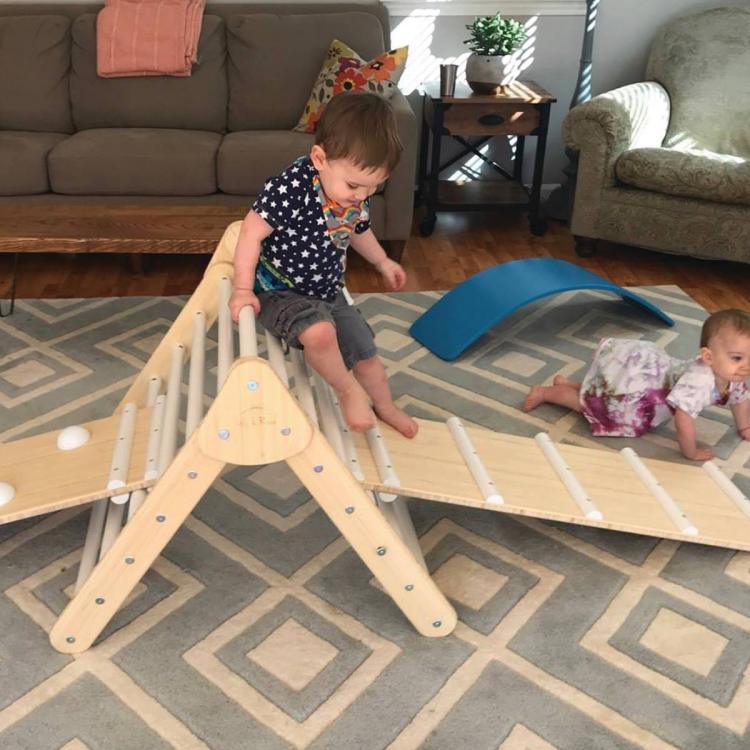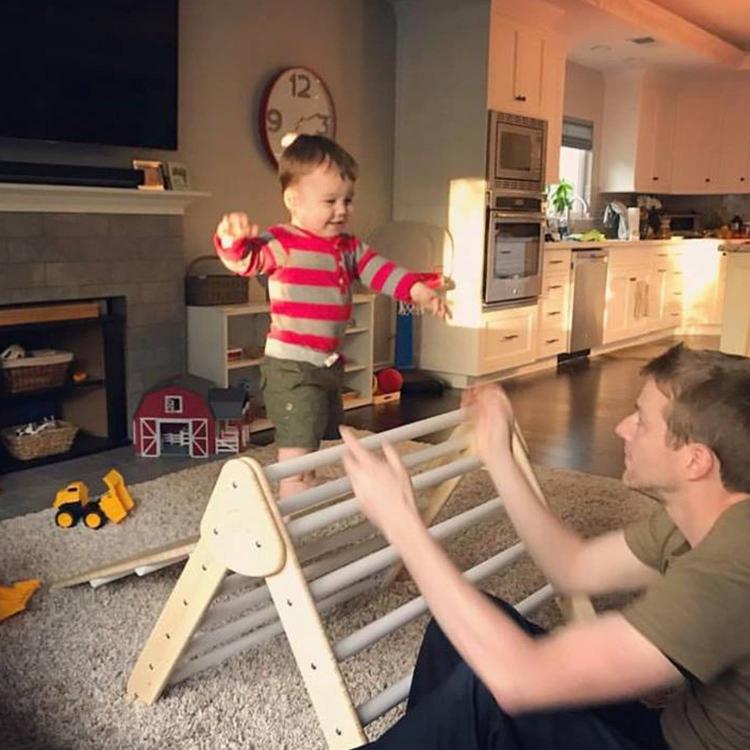 Subscribe To Our YouTube Channel