This Ultimate Reading Chair Has a Built-In Bookcase
Date Published: 03/09/2020 11:35 AM
Buy Now
@etsy
Find on Amazon

Do you have a favorite reading chair? Maybe something that sits by a warm fire so you can relax in the evening and enjoy a good book? A lot of people have a favorite reading chair, but I bet none of you have one that also doubles as a small library. The Luxury Club Library Bookcase Chair takes things to the next level by providing storage for your books as well as a place to park your butt.

Check out all available color options here
Imagine sitting down to read in this chair, finishing your book, then reaching down to get another from your own personal library. That's pretty sweet not having to get up and fetch that book from elsewhere.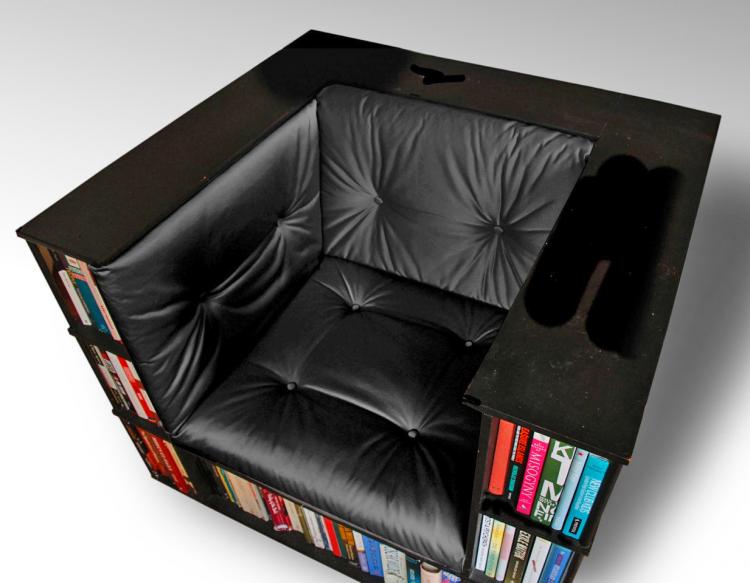 Not only great for storing books, the Library bookcase chair can also be used to store your DVDs and Blu-rays if you're not really a book person.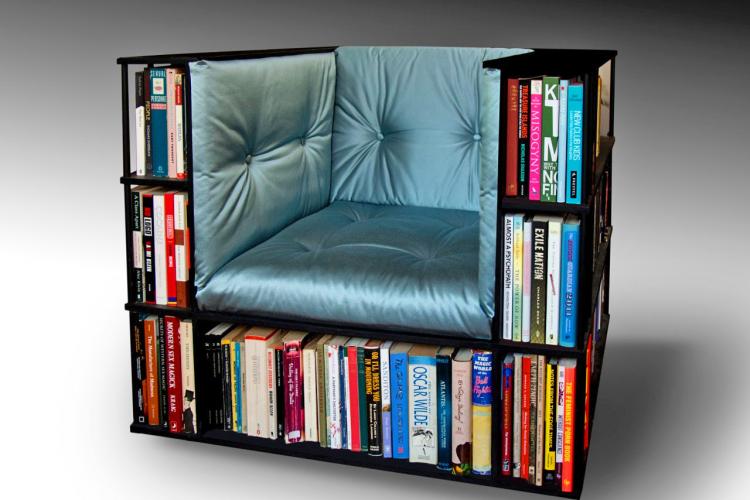 This unique reading chair would look great in any room and will certainly be an instant conversation starter for anyone who lays their eyes on it. He who sits in this reading throne is surrounded by an astounding 27 feet of shelf storage!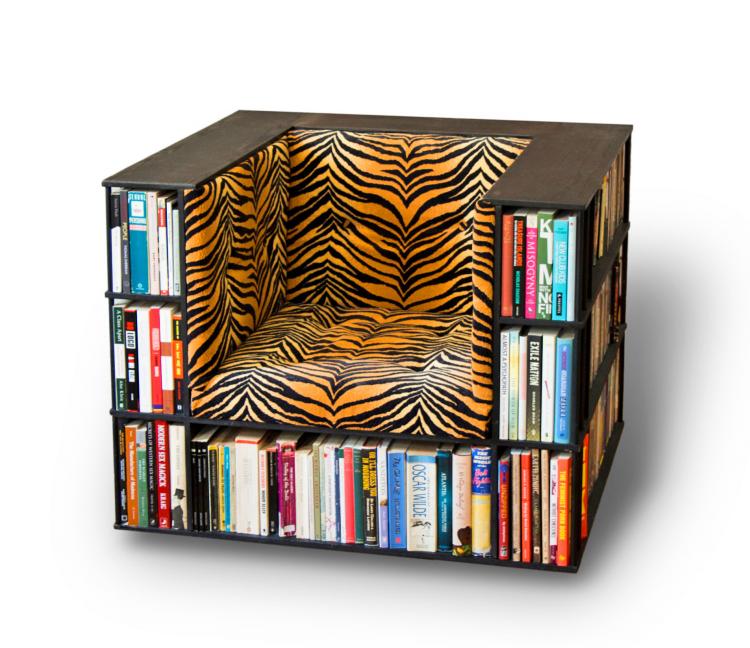 The library bookcase chair also has a secret compartment under the seat which is accessed from behind the bottom book shelf, for hiding away those extra special things you want to keep secret.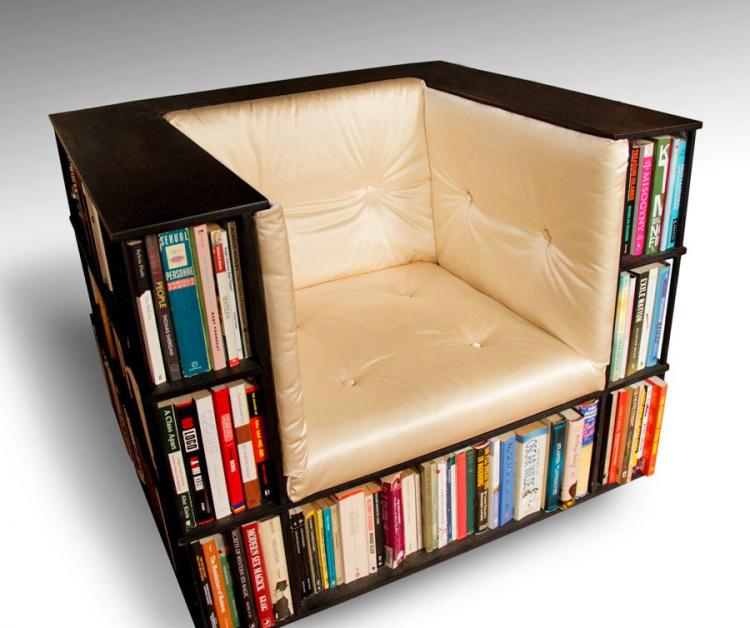 The whole reading chair sits atop rolling castors that make it super easy move around. This way you can move it anywhere in your home without having to remove all the books to make it not so heavy.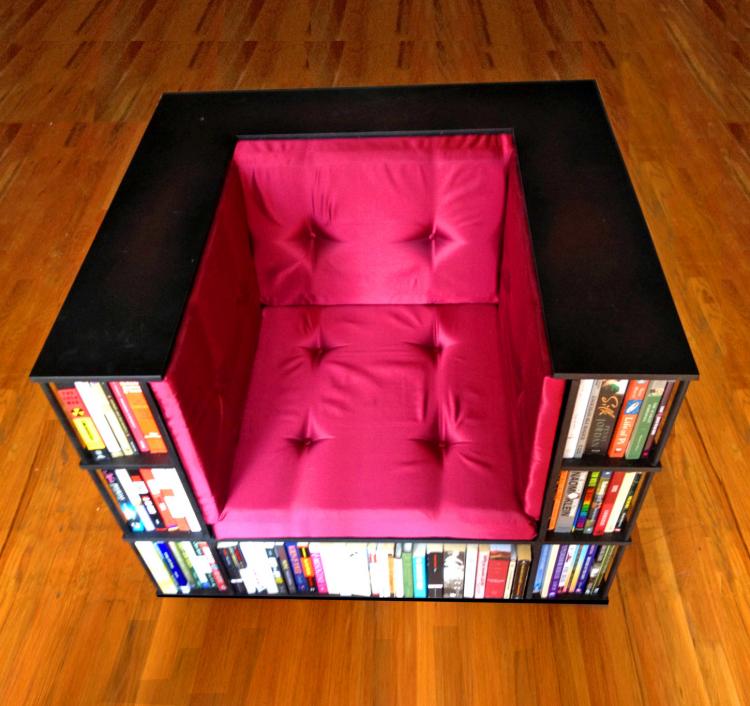 The unique luxury reading chair comes in a few different colors to choose from, but can actually be customized to be upholstered in any color and finish of your choosing. You'll just have to pay a little extra for that.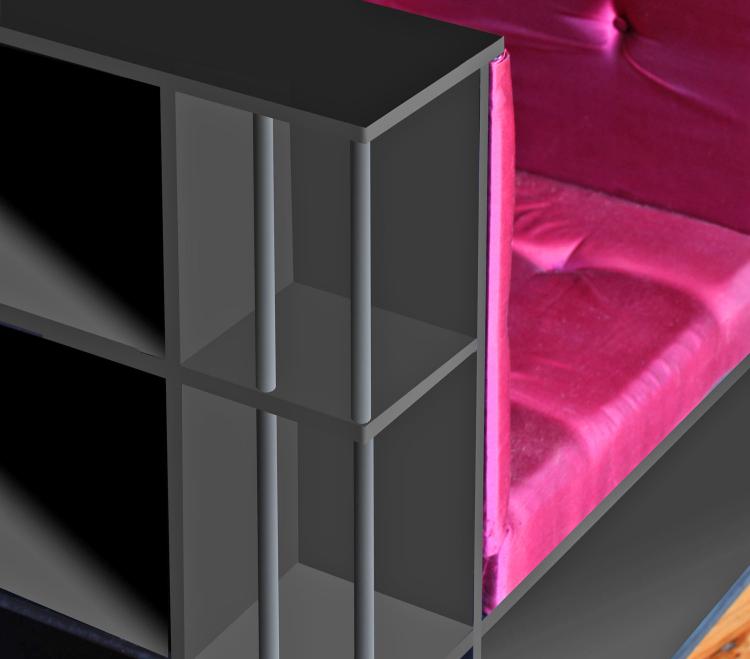 The bookcase chair is made from wood, veneer, satin, and silk, it measures 31.5 inches tall x 37.5 inches wide x 33.5 inches deep, and the seat measures 24 inches wide x 23.75 inches deep x 18 inches off the ground.