Rammy Lawn Mower ATV Attachment
By Ryan on 03/12/2019 9:50 AM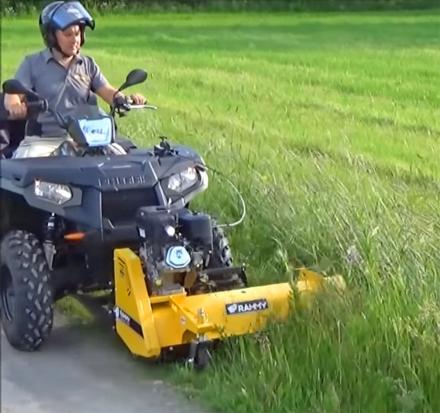 Whenever I mow my lawn, I just imagine having one of those giant tractor lawnmowers that could get my yard mowed in mere seconds. This company makes a mini mower attachment for ATVs and 4-wheelers so you can mow your yard or a field much quicker than a standard mower. It's called the Rammy Flail Mower and it not only cuts grass, but it also works great for cutting hay, meadow grass, and small trees.

Versions: Lawn Mower| Snowblower
The Rammy 4x4 lawn mower attachment connects right to the front of any kind of ATV which makes visibility excellent. It's compatible which practically and kind of ATV, including Polaris, Arctic-Cat, Kawazaki, Honda, Yamaha, Suzuki, Can-Am, and more.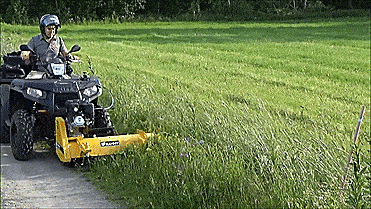 The lawn mower ATV attachment is great for use on grass lawns for personal use, or for commercial use to trim meadows, roadsides, and larger commercial properties. The mower attachment has it's own engine so it doesn't need to rely on your ATVs power, and it's extremely efficient and effortless to use.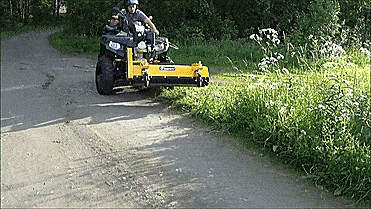 For most ATVs, the 4x4 mower attachment can be installed using the vehicles existing fasteners if your mounting kit is on the bottom of the ATV, though they have installation kits available for ATVs that don't fit the requirements.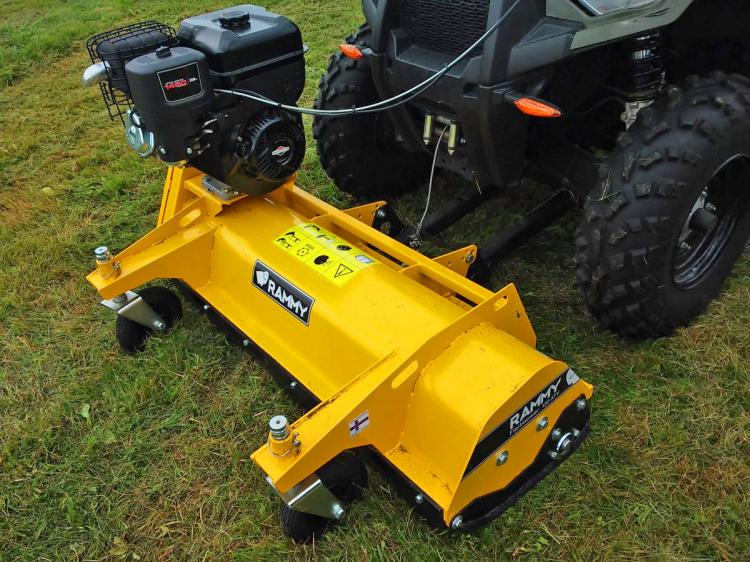 The ATV lawn mower attachment is lifted up and down using your 4x4s existing winch, and it's lightweight and compact which makes adjust and maneuvering a breeze. Though, using the front wheels and the back roller, the mower can be adjusted between 2-10 cm tall.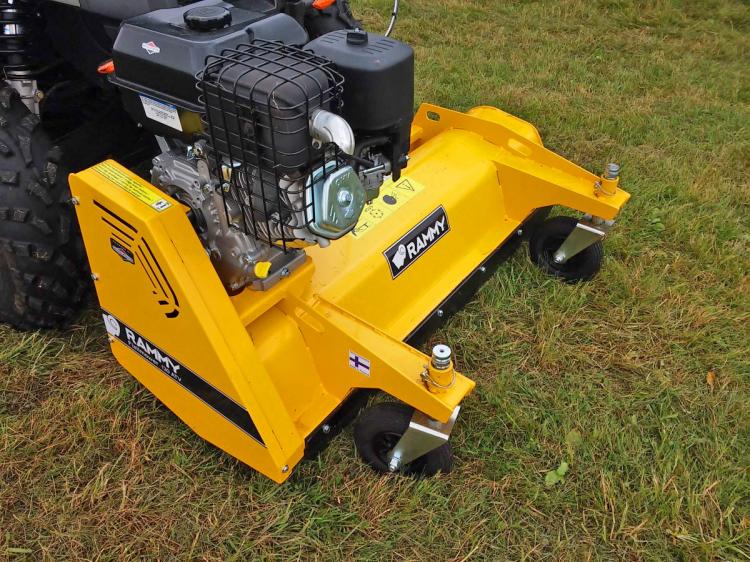 The Rammy 4x4 mower attachment uses a Briggs & Stratton 305 cm3 engine, and has a maintenance-free double-belt transmission which makes it reliable and efficient. The mower ATV attachment comes ready to use out of the box, so no work is required other than mounting it to your 4-wheeler.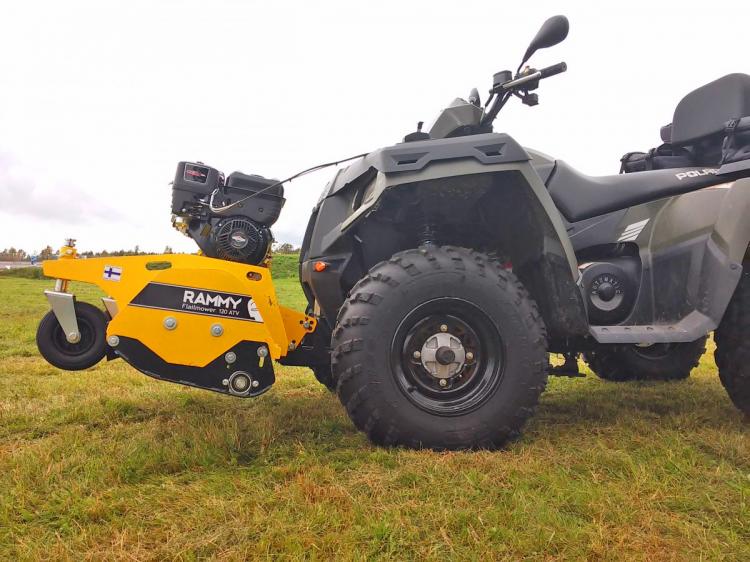 The mower attachment has a mowing length of 39.3 inches long, has a cutting height of 0.7 inches - 3.9 inches (adjustable by wheels, more height adjustment with winch), it weighs 209.5 lbs, and measures 47.2 inches wide x 31.1 inches long.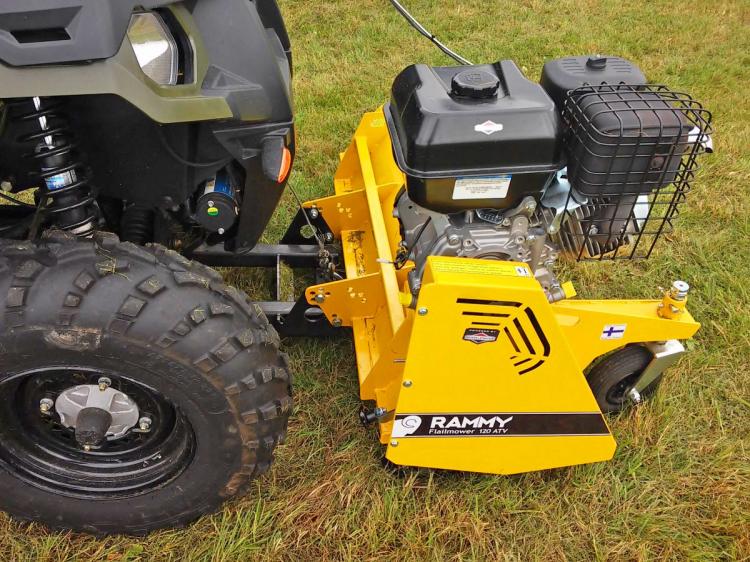 Check out the Rammy ATV lawn mower attachment in action via the video below.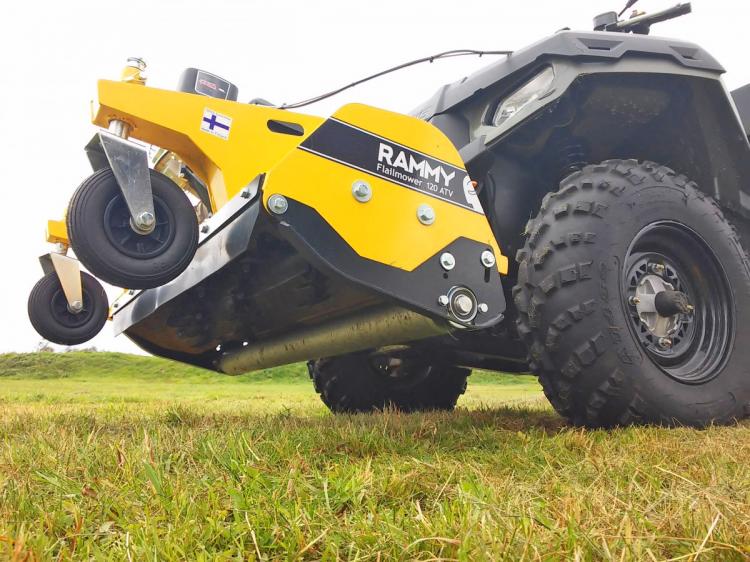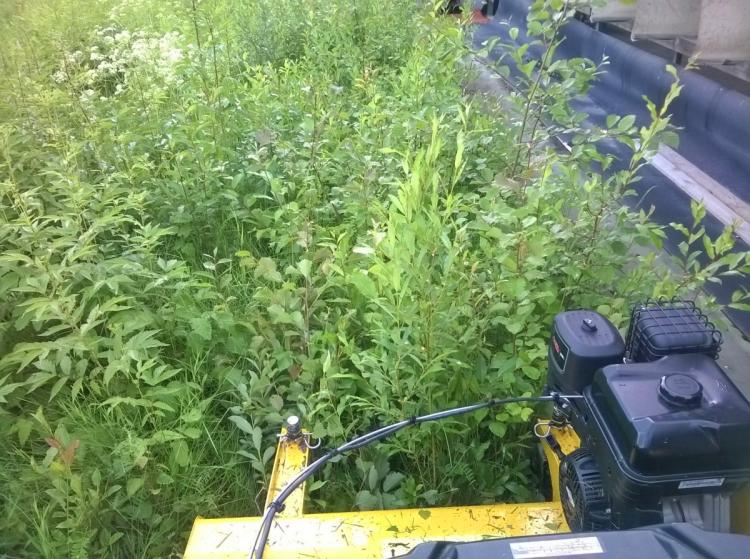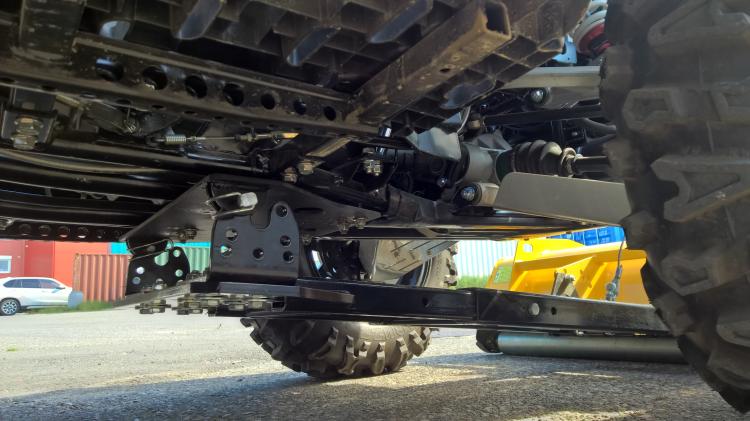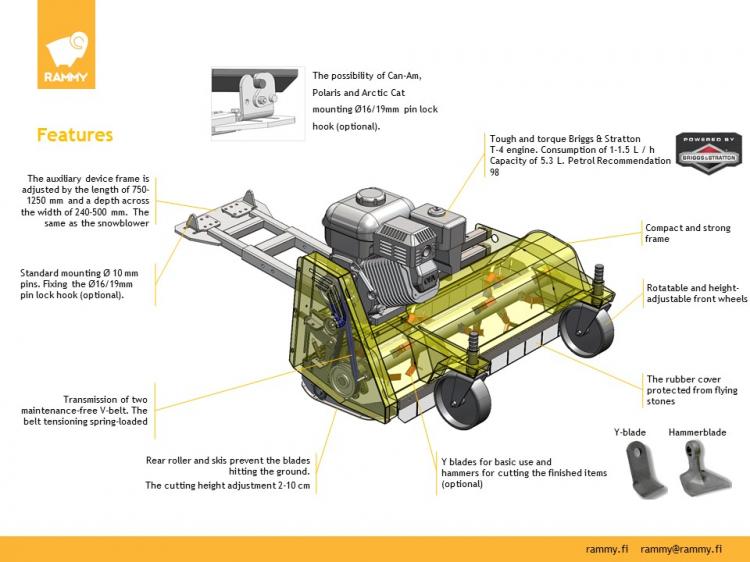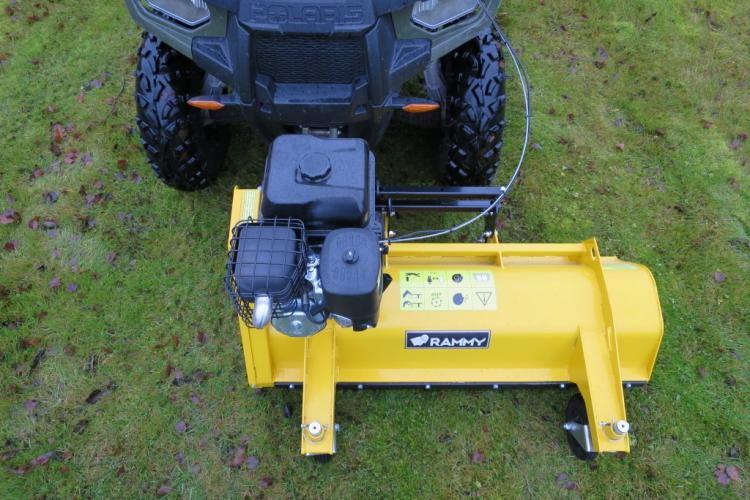 Rammy, the company that makes the device not only allows you to attach a lawn mower to your ATV, but they also make a snowblower version that also attaches right to the front of our 4x4.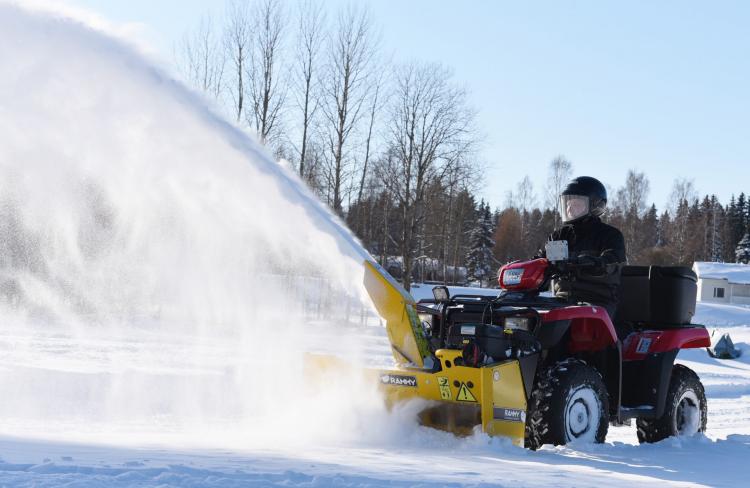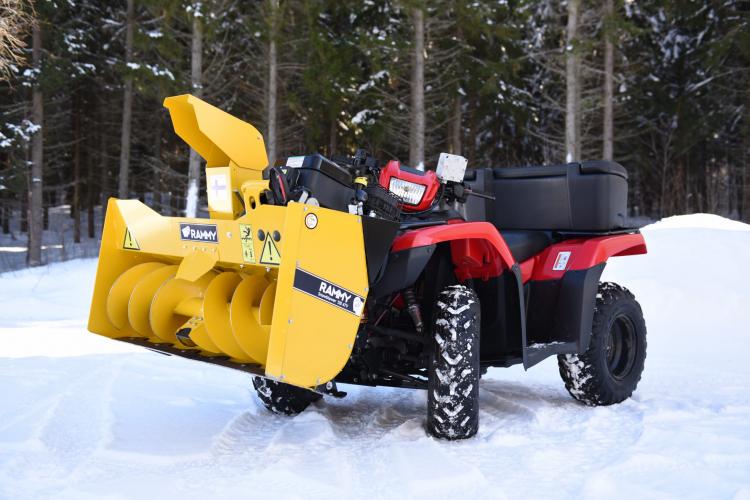 Subscribe To Our YouTube Channel