LampChamp Turns Any Lamp Into a USB Phone Charger
By Ryan on 12/06/2018 12:09 PM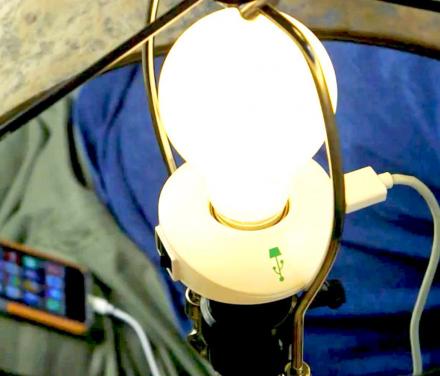 Instead of draping a 20 foot long USB cord from your outlet on the wall all the way to your sloth-like body on the couch, you should probably realize there are alternatives. This device named the LampChamp can connect to any lamp and gives you a USB port right near the couch for charging your devices.

Get a 2-Pack at a discount
How it works is, the device connects to your lamp where the light-bulb normally would connect, and then you can screw your lightbulb directly into the LampChamp. This way your lamp works just as it normally would, except there's a USB port to charge your smart phone, tablet, eReaders, or really anything that uses a USB cord to charge.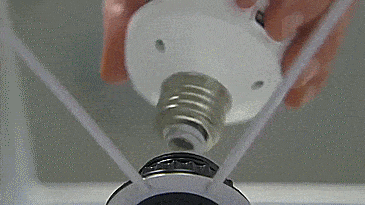 The USB charging lamp insert is easily installed in just seconds, just remove your existing light bulb, screw in the Lamp Champ, and then screw your light-bulb into the device. There's even an on/off switch on the device so you can easily turn your lamp on or off with the flip of a switch right below the light-bulb instead of trying to find the switch somewhere in the middle of the cord or on the ground. But even when your light is off, the USB port will still charge your devices.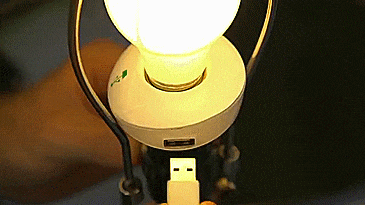 A perfect gift idea for gadget lovers, the Lamp Champ is perfect for bedside lamps for use while using your phone in bed when your battery is running low. You can even bring the Lamp Champ to a hotel or to your office for using it while you travel or are away from your home as it can easily be packed into a bag or backpack.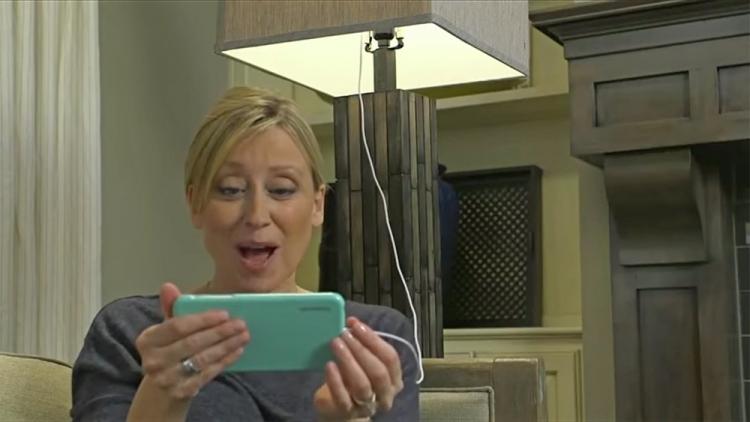 The Lamp Champ USB port lamp insert charges using a 2 AMP rapid charging USB port, is compatible with any standard lamp, works with pretty much any type of bulb, and comes in a single or double-pack.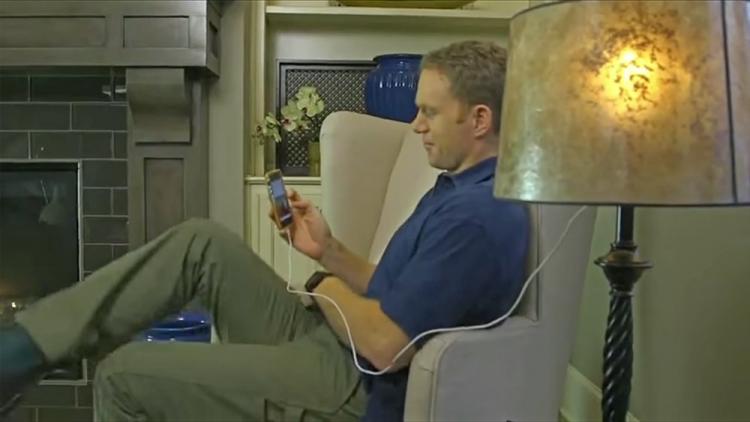 Check out the LampChamp in action via the video below.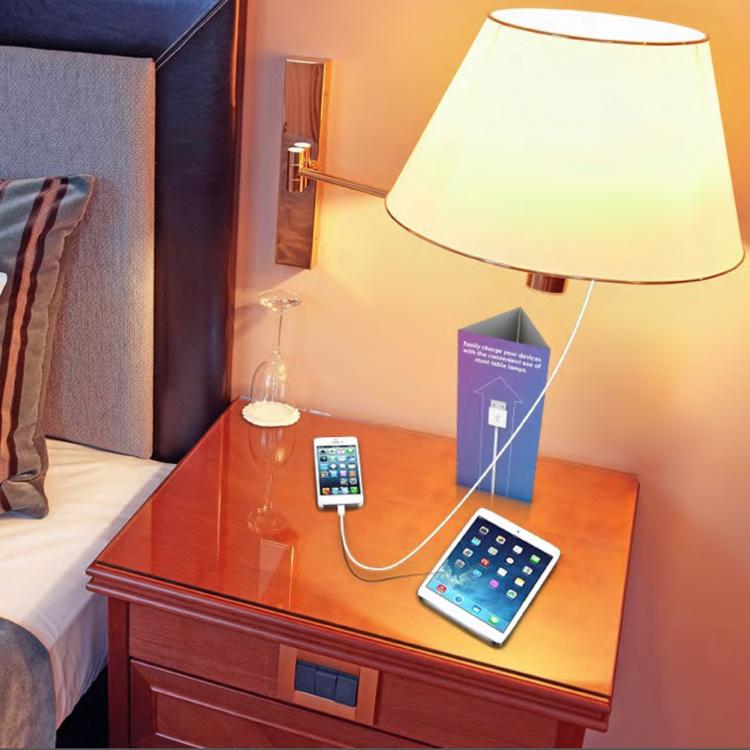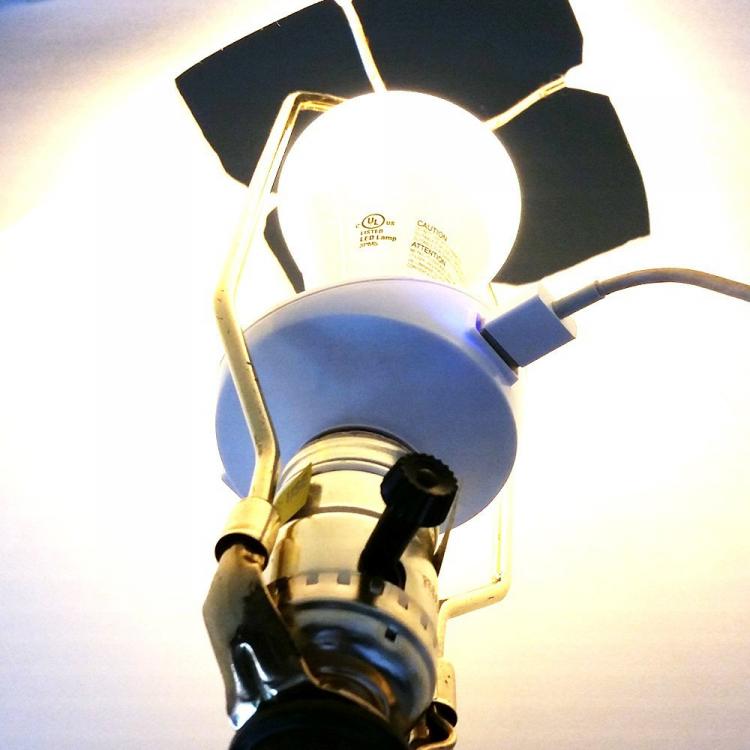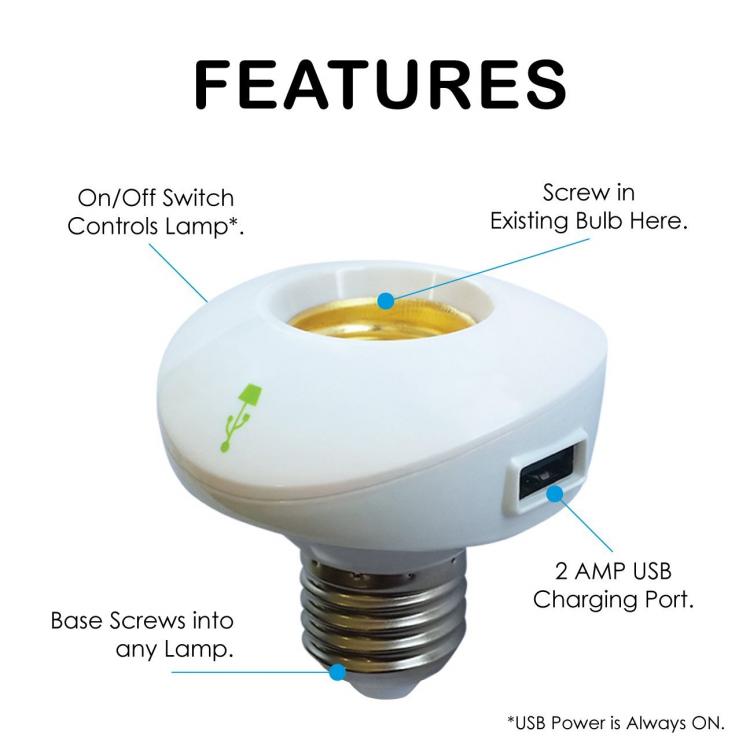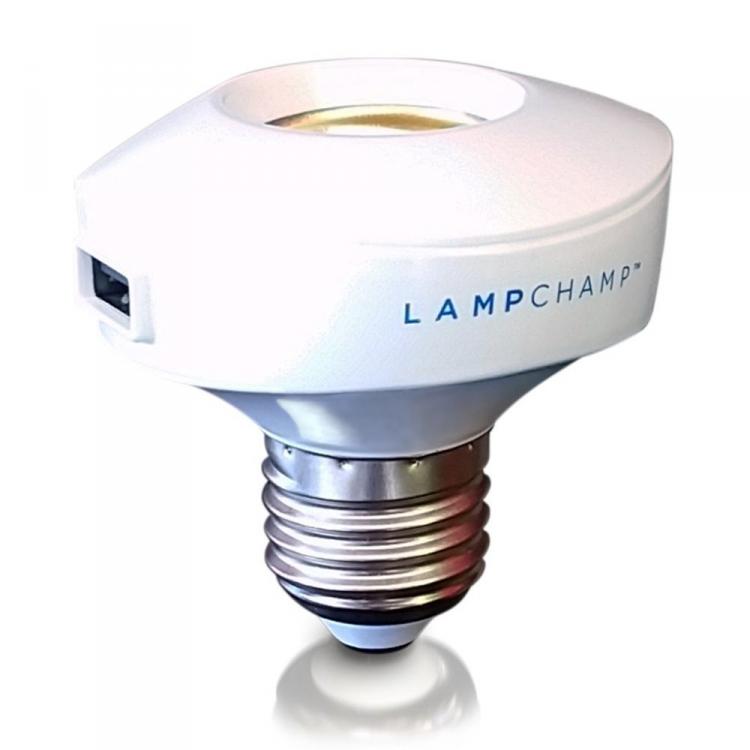 Subscribe To Our YouTube Channel