There's Now a Giant 18-Foot Airplane Lake Float So You Can Party On Your Own Private Jet
By Ryan on 02/28/2020 11:20 AM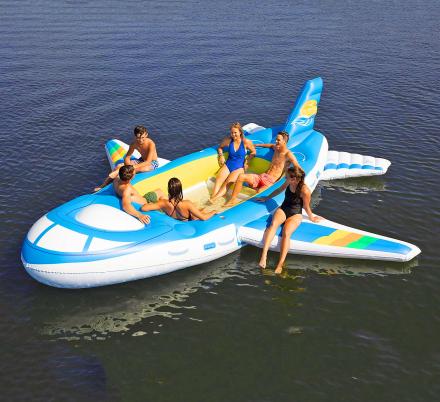 You may remember the giant life-size speed boat lake float that we featured a while back for people that couldn't afford the real thing. Well, now there's a giant airplane lake float as well, which I guess is for people who would like their own private jet and can't afford the real thing? It allegedly fits up to 6 people, but it sure looks like a whole more than that could fit onto it, especially if you're hanging out on the wings, as well as the front and back of it as well.

Versions:
Airplane | Speed Boat | Battery Air-pump
There is a fuselage area of the plane float where a few people can sit comfortably while their feet can soak in the water that comes through the bottom netting of the floor. It even includes cup holders which you don't even find on real planes! There's also 2 built-in coolers for keeping your drinks chilled while you relax on your own floating private jet.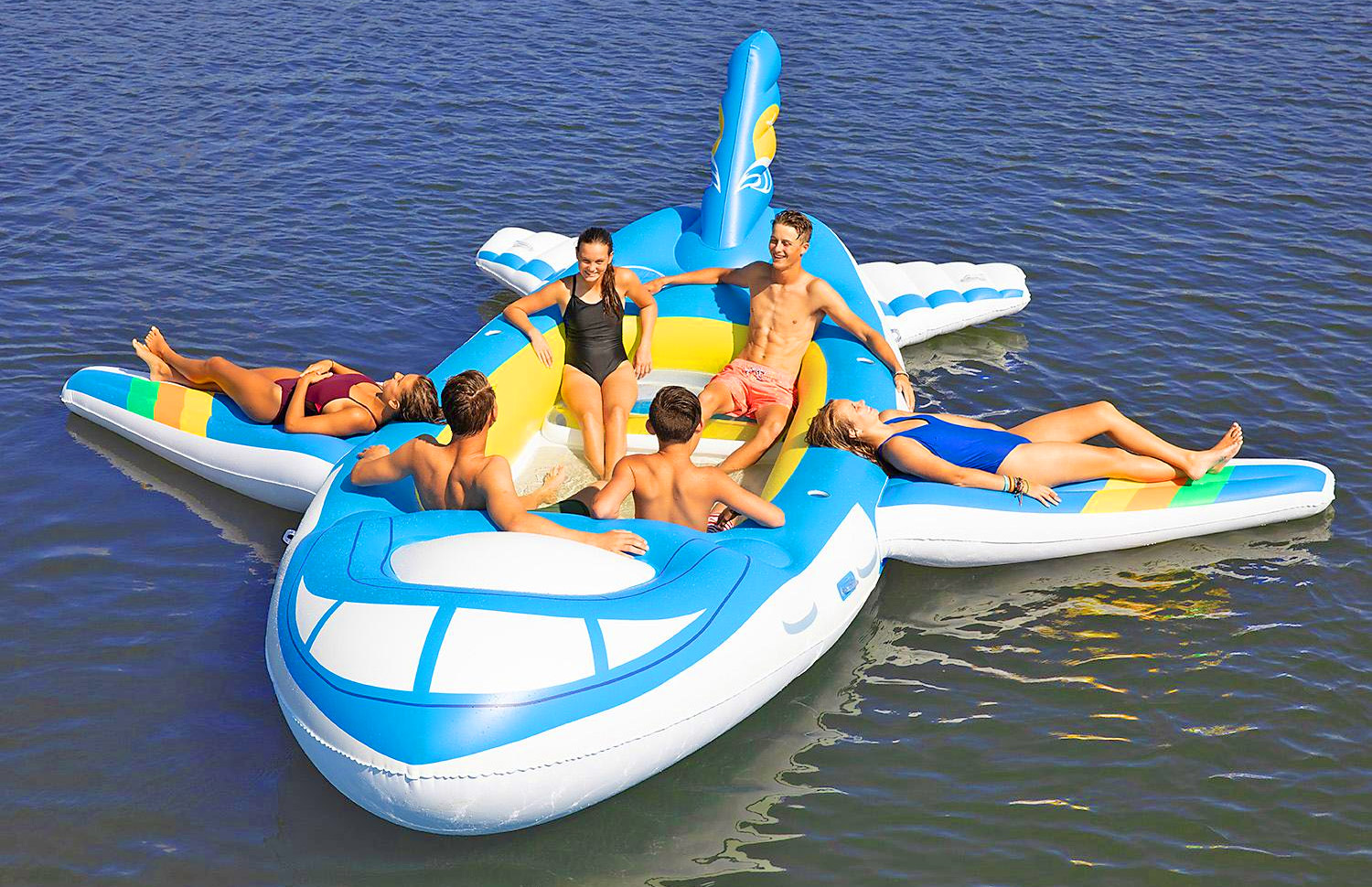 Yes, the wings on the plane make for perfect spots lay down and take in the sun!
It's called the Member's Mark Island Airplane Float, and as of now is only for sale on the Sam's Club website, though don't worry, it doesn't look like you have to become a member to purchase through their website, as you can simply check out as guest.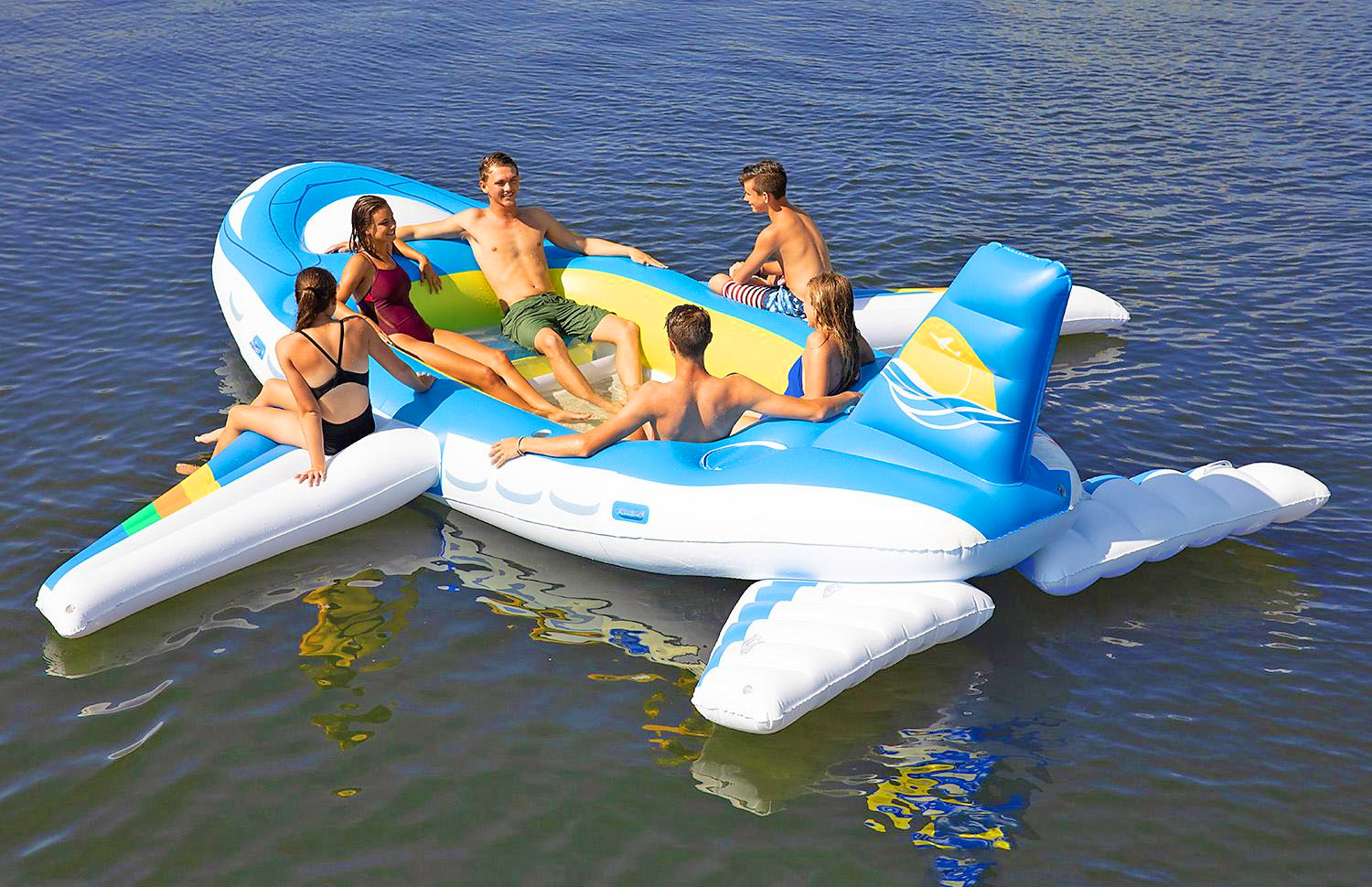 They offer two different versions of the giant lake floats, one of which is the private jet float, and the other is an updated version of the speed boat lake float that we've featured before. Each one runs just 170 bucks, which is surprisingly cheap seeing how huge they are! The airplane lake float measures 18 feet long x 17.5 feet wide (with the wings), while the speed boat lake float measures a massive 20.6 feet long x 9.6 feet wide.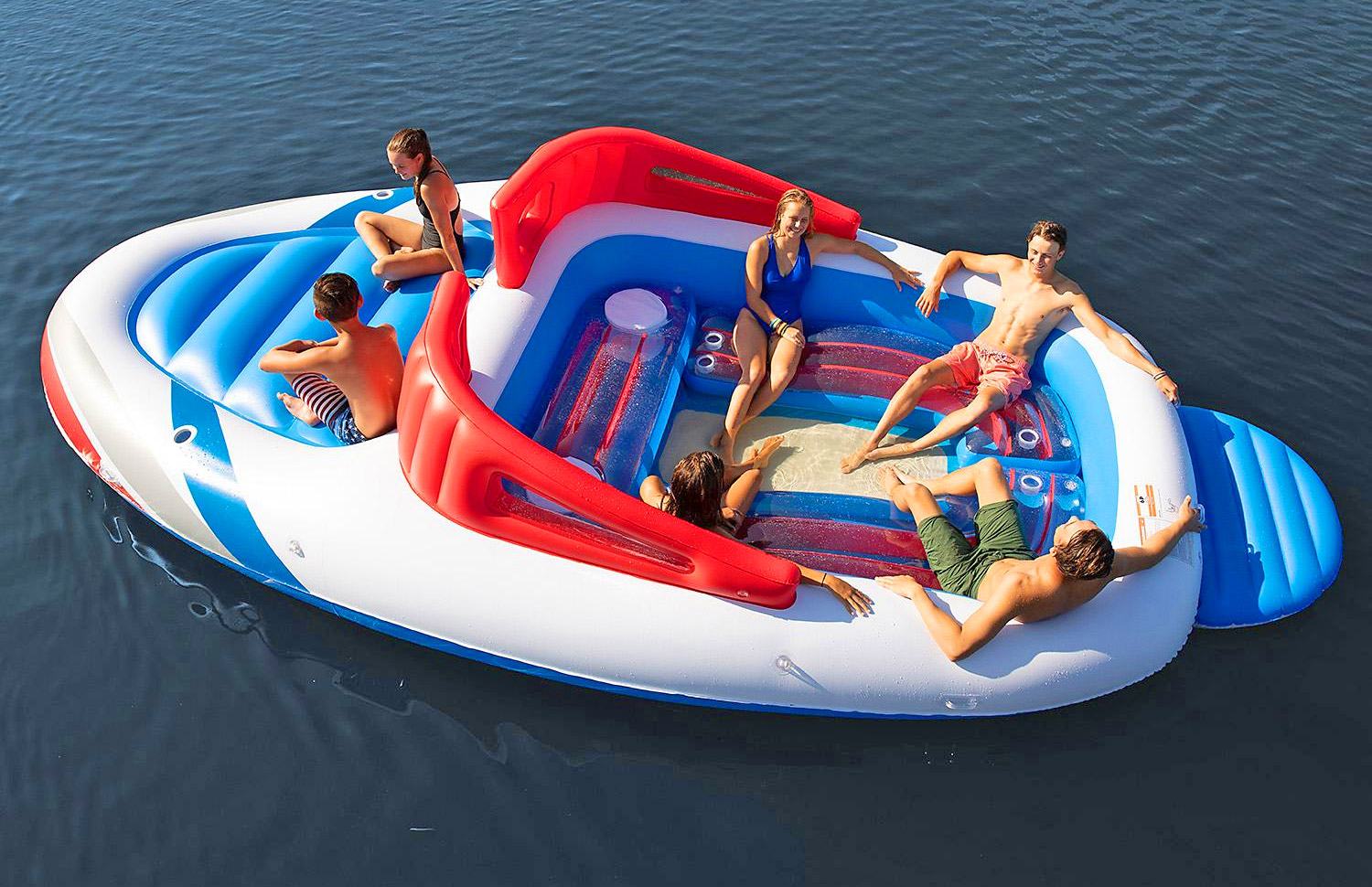 Both the giant airplane and speed boat lake floats feature multiple heavy-duty handles to easily get in and out of the water, inflatable bench seats that double as coolers, speedy inflation and deflation with a quick-release safety valve, they're made from heavy-gauge PVC for long-term use, and is recommended for kids aged 14 and up.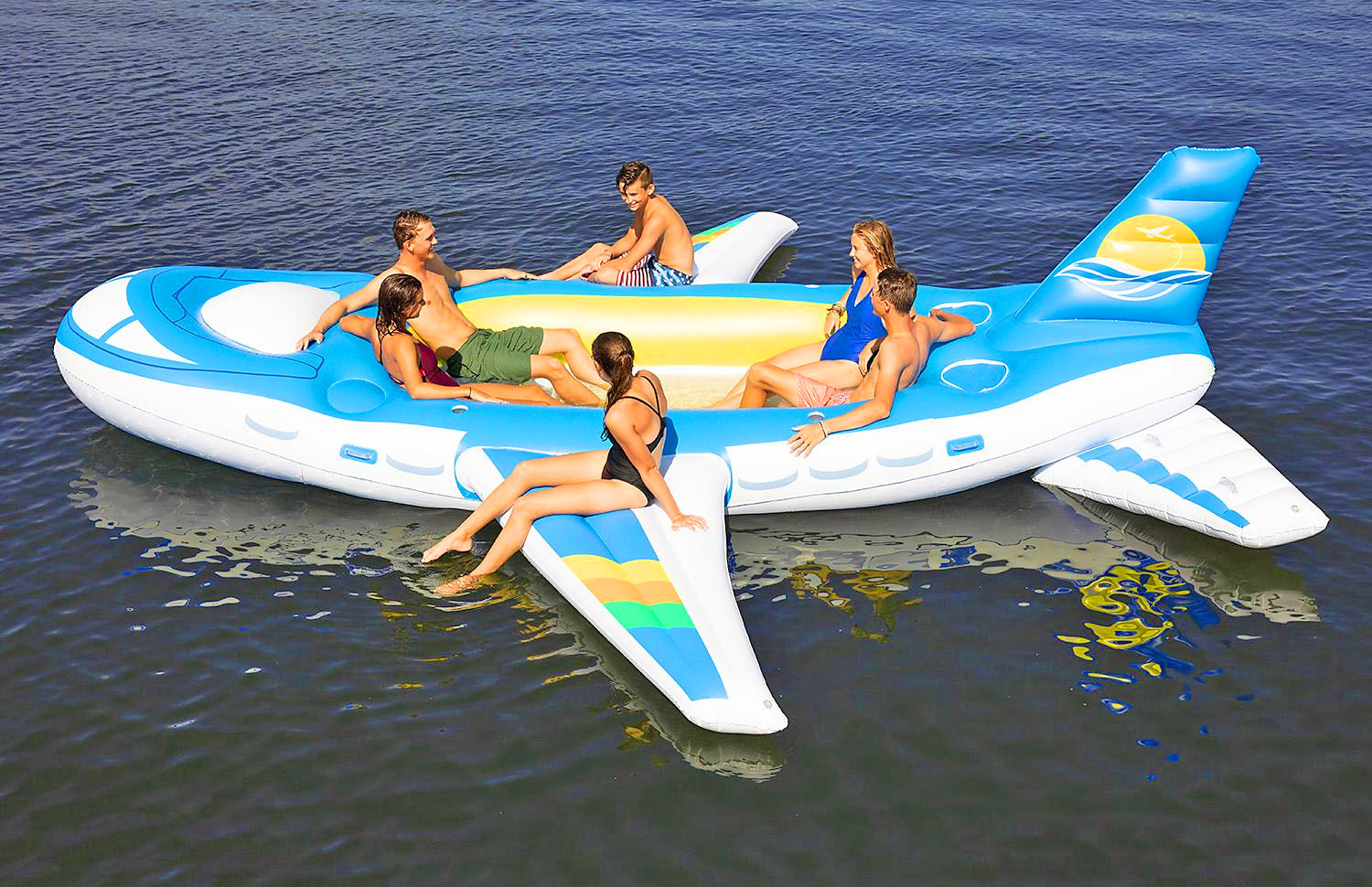 Also to note: the giant airplane lake float (or boat) doesn't come with an air pump, so you'll need to provide your own. We found a few battery operated air-pumps that'll let you inflate the floats right on the water, instead of having to deal with power outlets and extensions cords.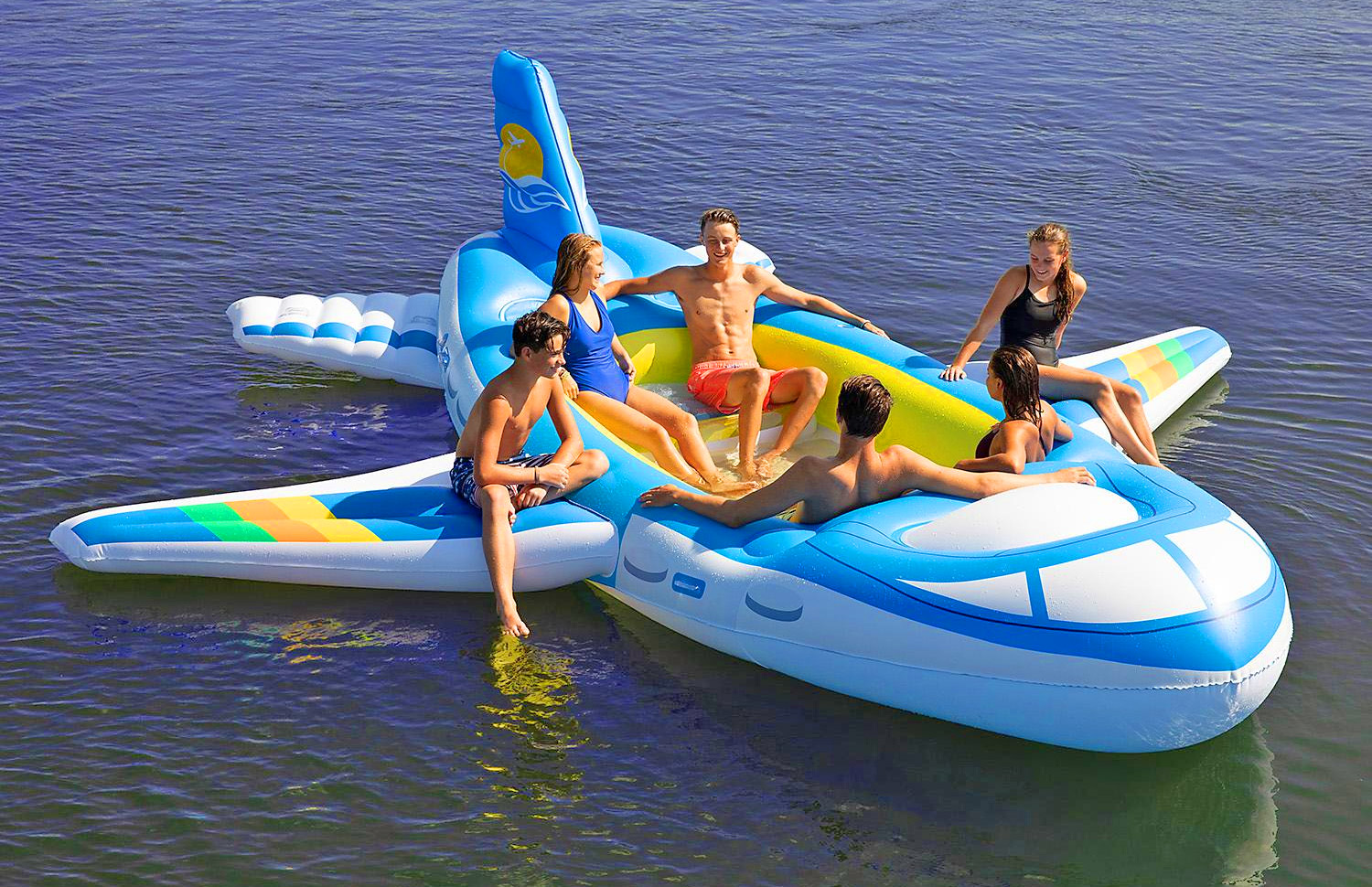 Get the inflatable life-size speed boat here.