This Dad Shirt Has a Giant Front Pocket For Holding Baby
By Ryan on 11/17/2017 1:48 PM (Updated: 02/23/2018 4:42 PM)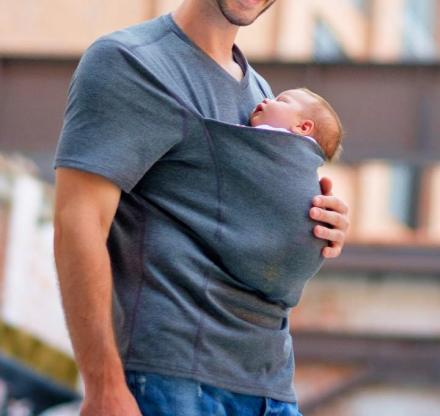 Being a dad requires you to haul around a lot of stuff. Sure, there are a lot of devices that you can wrap around your body to carry your baby on your back or on your chest, but what if you could carry your baby using just a t-shirt? This Dad Shirt has a giant front pocket on the front of it to easily haul your baby around, baby toys, or really any extra items you may need while out and about with a newborn.

Versions: Mom | Dad
Using the giant pocket Dad Shirt takes just seconds to mount your baby inside, just open up the pocket and place your baby inside. There's no wrapping, adjusting, buckling, or tying anything to get it work. Just slip your newborn in your giant kangaroo-like front pocket and be on your way.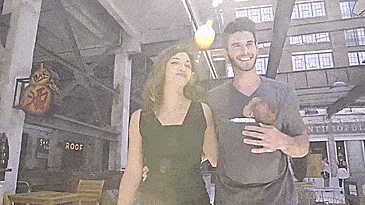 The Lalabu Dad Shirt is made with a v-neck neckline, along with slim fit short-sleeves. There's even a breathable mesh on the inside that encourages bonding with your baby.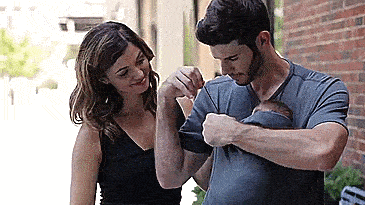 The Dad Shirt even features an adjustable head-support/pouch extender that will grow with your baby. Just pull it up around your babies head, and fasten it tight using the corn on the corner of the pocket.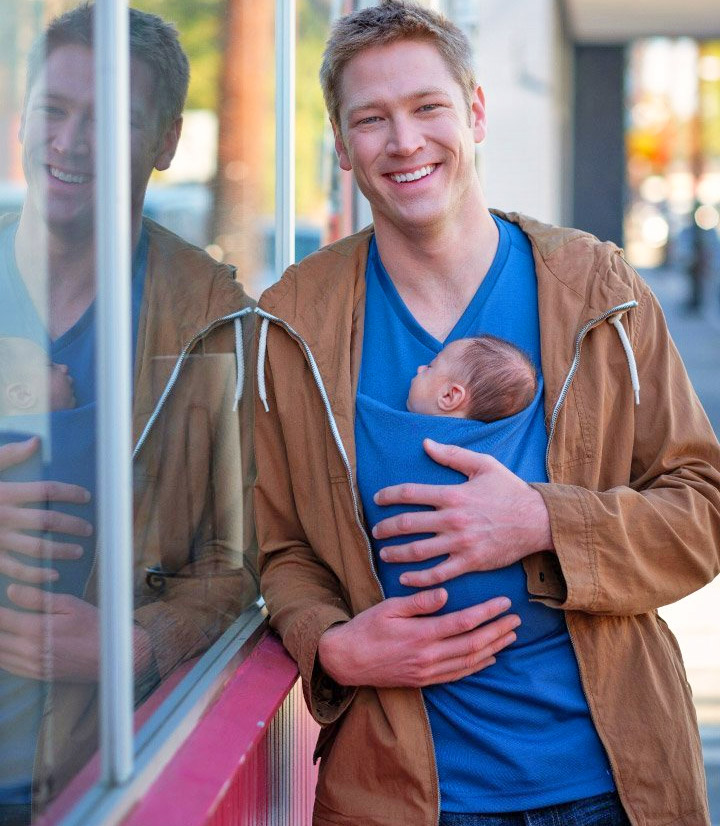 The Lalabu Dad Shirt is made in the USA from premium domestic and imported fabrics. The custom fabric is then milled to be super soft, secure, and wrinkle free. The Dad Shirt can hold babies up to 15 lbs in weight.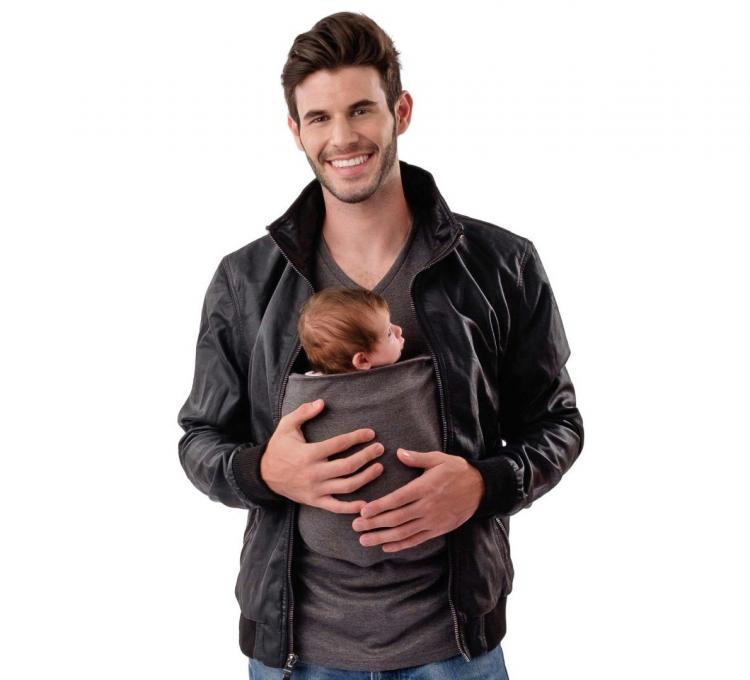 Check out the baby pocket dad shirt in action via the video below.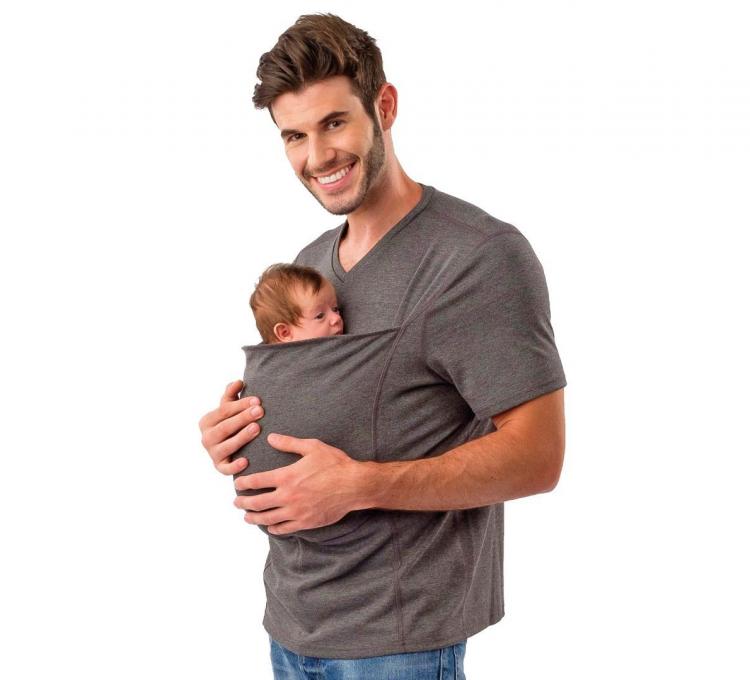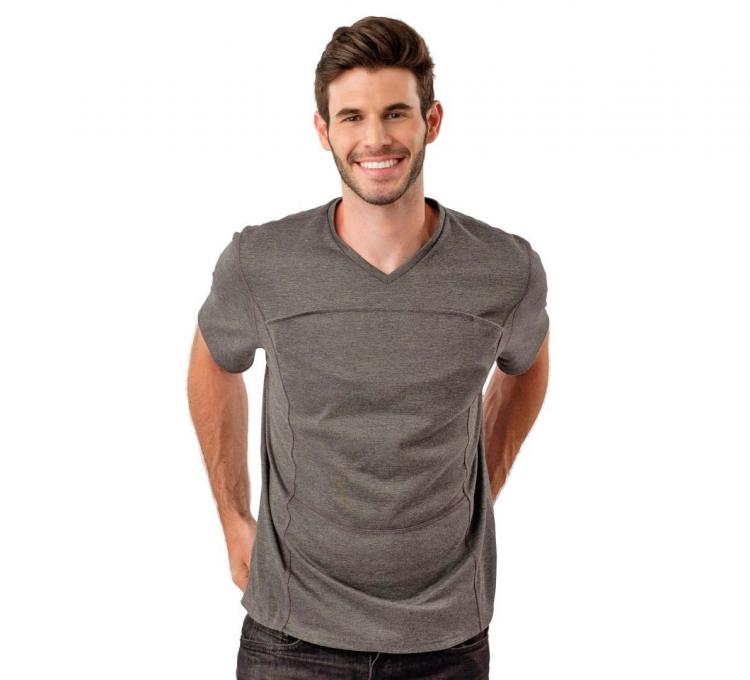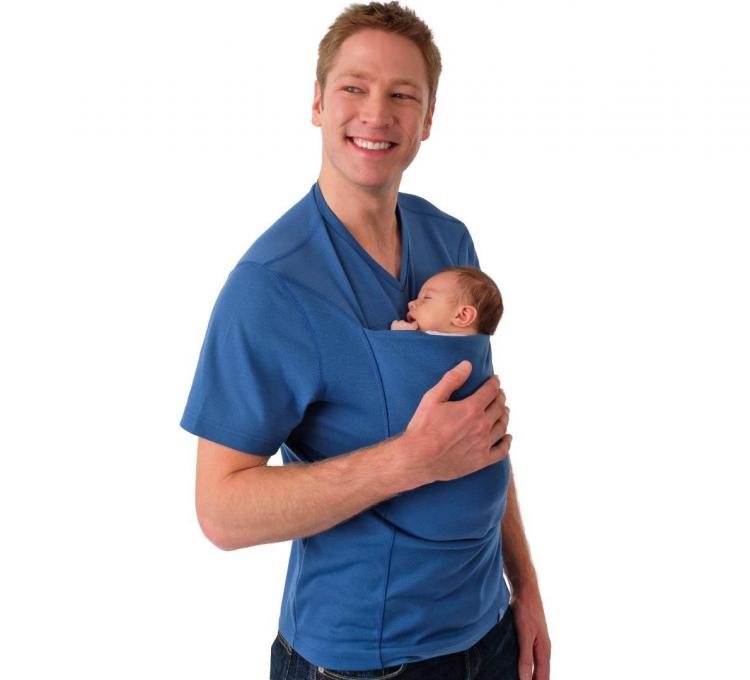 Subscribe To Our YouTube Channel