Ladder Climbing Santa Toy Funny Christmas Decoration
By Ryan on 11/08/2019 3:12 PM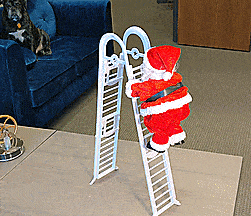 This year you can get Santa to help out decorating those high-to reach places for Christmas with this ladder climbing Santa Claus. He'll climb up his ladder or rope and help you get that ornament in just the perfect spot...okay, so Santa can't really help you out with your decorating (wouldn't that have been nice though), but he will bring lots of music and cheer to you this Christmas season. With three to choose from options, you can decorate with whatever escape artist Santa you connect with best - I personally like the Santa that uses a beaded garland...maybe that's how the real Santa gets back up those chimneys?!
All three Santa climbers feature a jolly Santa donning his traditional Christmas gear - the red suit and hat with white fluffy trim. And for all of you who can't get enough Christmas music...they all play a version of Jingle Bells while they work to get up and down their ladders or rope.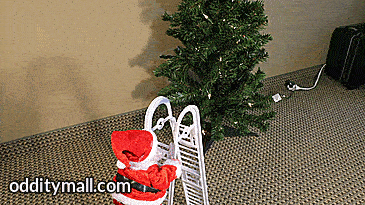 So, what options of climbing Santa do you have? There is the A Frame Ladder Climbing Santa, the Leaning Ladder Climbing Santa, and finally the Beaded Garland Climbing Santa.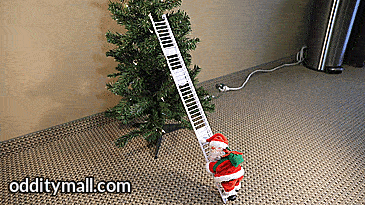 A-Frame Climbing Santa
This Santa has some serious tricks up his red suited sleeve. He can not only climb up one side of the ladder, but he does a flip at the top and climbs down the other side backwards (the big man is full of surprises!). When he reaches the bottom he goes back up the ladder backwards, flips again and goes back down the other side all the while singing the Jingle Bells refrain...over, and over, and over again. Coming in at 8.6 inches wide x 16.5 inches tall this Santa would be the perfect addition to your holiday decorating.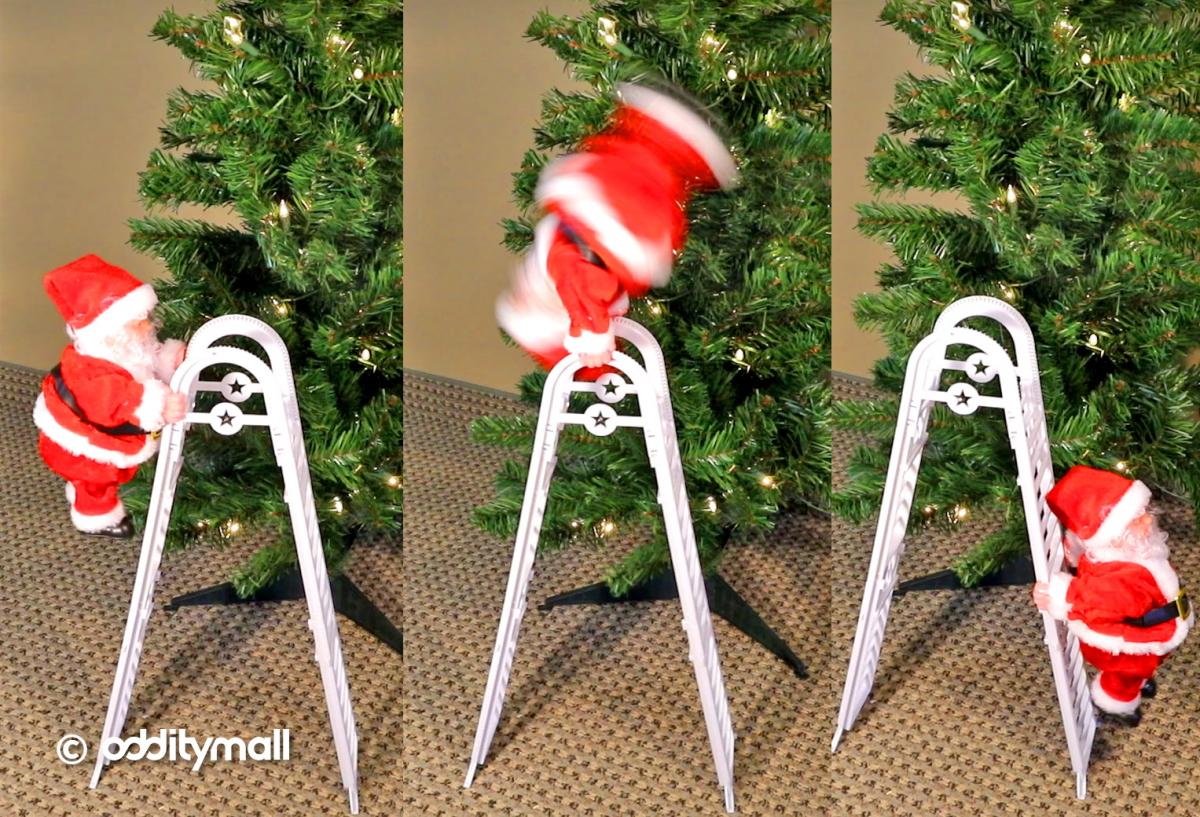 Leaning Ladder Climbing Santa
This Santa climbs a long leaning ladder and would make for an adorable addition to your Christmas tree. He can be made to look like he is actually helping you trim your tree! And I assume this Santa is efficient since he comes wearing a green backpack that I'm sure is full of presents for all the good girls and boys in your household. Like the other ladder climbing Santa, this jolly man travels up and down his ladder singing the refrain of Jingle Bells.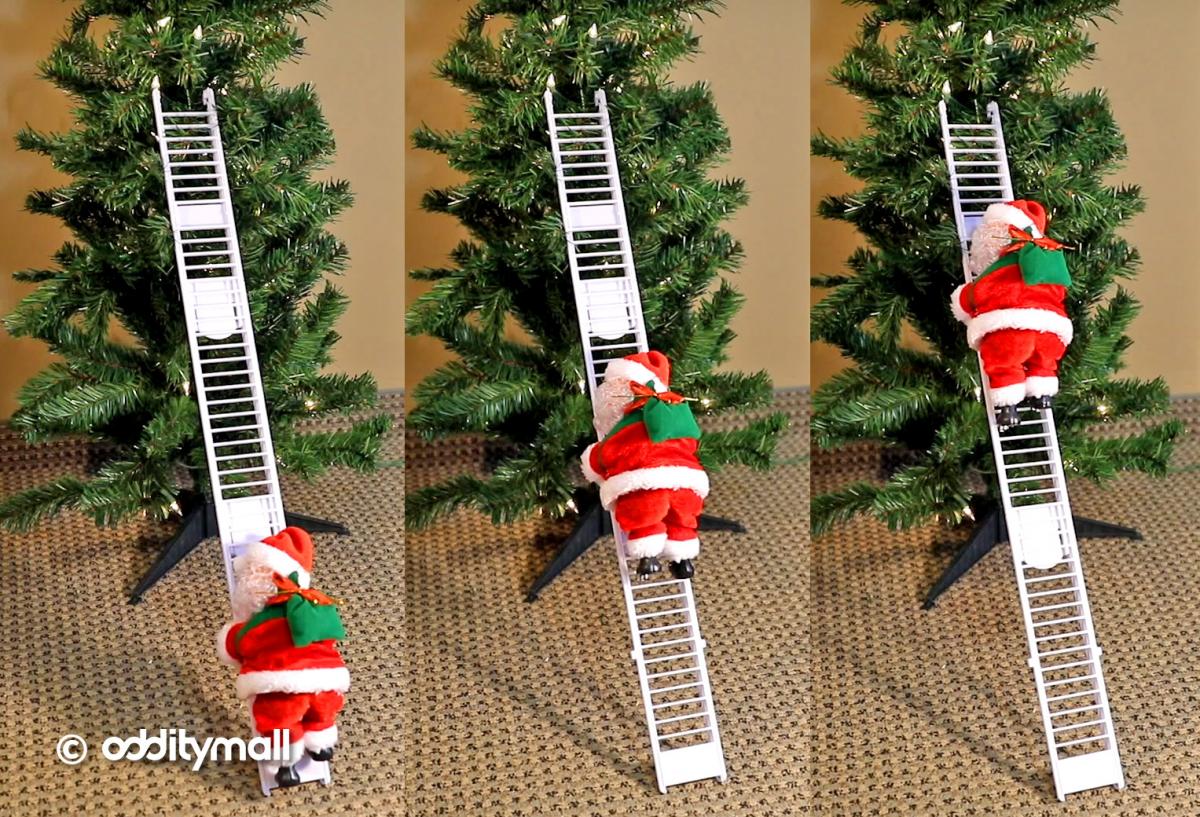 Beaded Garland Climbing Santa
Now if you're looking for more of a bad a** Santa, go no further than this Santa. Rather than use the traditional ladder, this Santa climbs up and down a gold string of beaded garland that is roughly 3.2 feet long. This Santa is also rocking a pretty fly outfit - Yes, he still has the red suit with white furry trimmings, but his undershirt and shoes are gold! While he is still rocking Jingle Bells, it's a refreshed version of it.