Kuhn Rikon Fast Wrap - The Easiest Way To Use Plastic Wrap
By Ryan on 06/29/2017 9:37 AM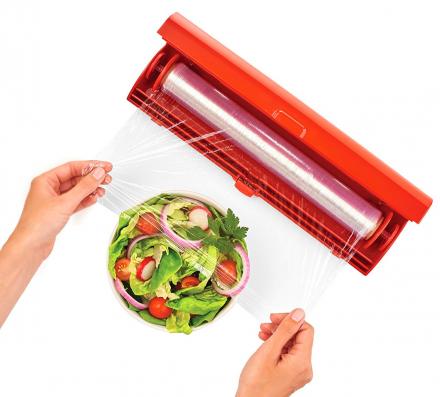 What if I told you there was a way to actually use plastic wrap without it getting tangled up, and without it resulting in you going into a fit of rage and just throwing the entire roll into the trash? This unique plastic wrap holder allows you to properly use plastic wrap, and offers an actually useful cutting edge that lets you get perfect plastic wrap cuts every-time.
Called the Fast Wrap by the Swiss company Kuhn Rikon, the plastic wrap cutter is used by removing your purchased plastic wrap from the terrible container it came in, and placing it into the Fast Wrap. You can then pull out a piece of plastic wrap, and push down on the top of the container lid and it will perfectly cut the plastic without you having to pull it sideways, thus getting it all tangled up.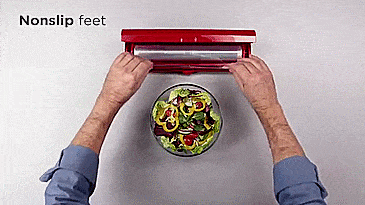 Not only great for plastic wrap, the Kuhn Rikon Fast Wrap also works great on tinfoil. A small window on the top of the device will show you what kind of material is inside, so you can get two of them; one for your plastic wrap, and one for your tinfoil.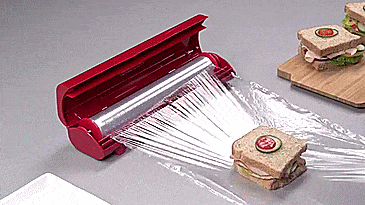 The Fast Wrap plastic wrap container and cutter uses grippy feet so that the container won't slip around on your counter when you pull the plastic wrap out. This way you can pull the plastic directly over a plate, bowl, or food with both hands on the plastic without having to worry about holding onto the container.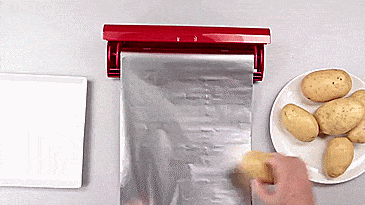 The Kuhn Rikon Fast Wrap is super easy to load using the plugs that you place into both ends of the plastic wrap, can accommodate any standard 13 inch plastic wrap or tinfoil roll, is red in color, and measures 14 inches long x 3.8 inches wide x 2.8 inches thick.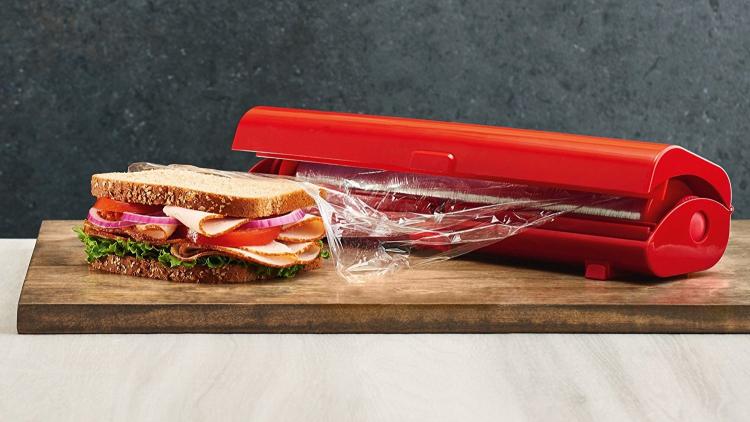 Check out the Kuhn Rikon Fast Wrap in action via the video below.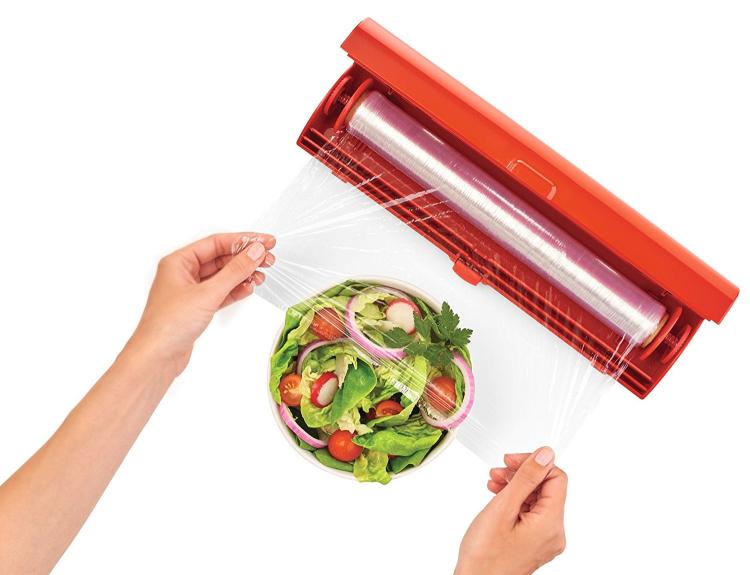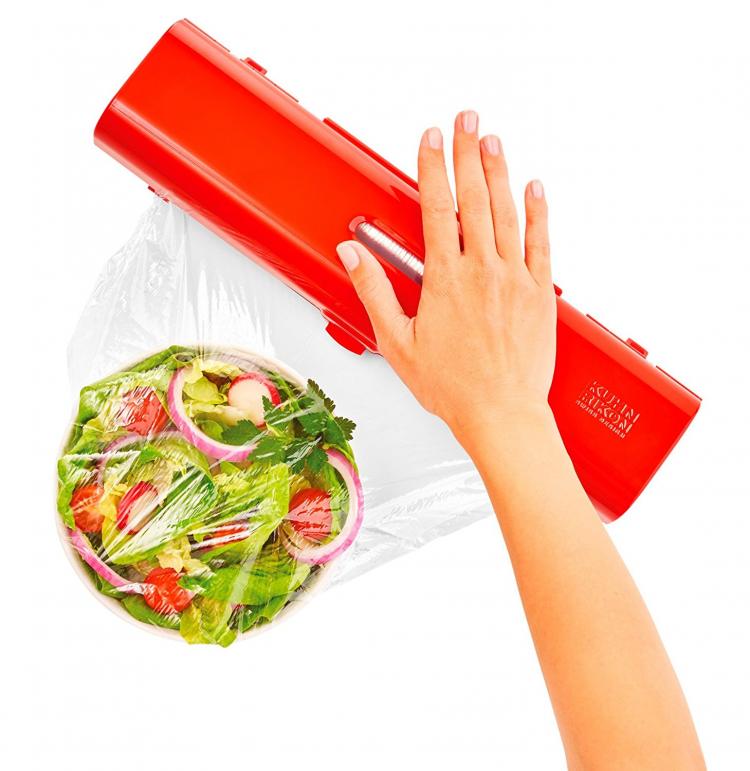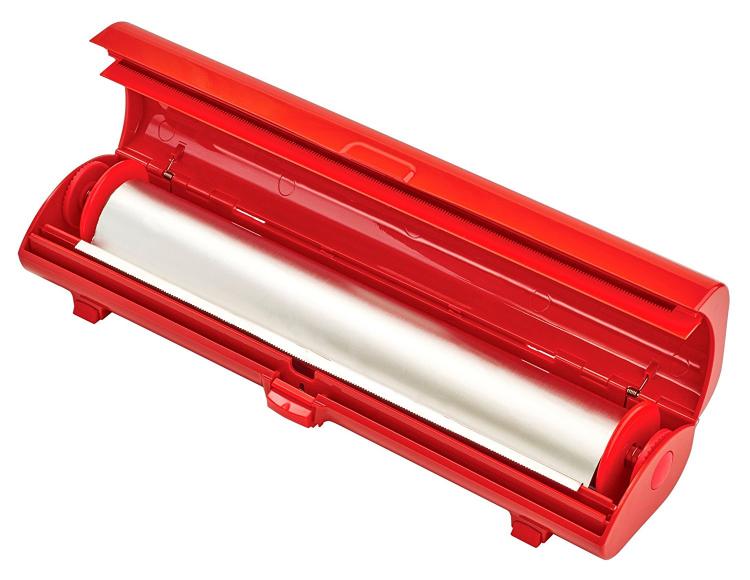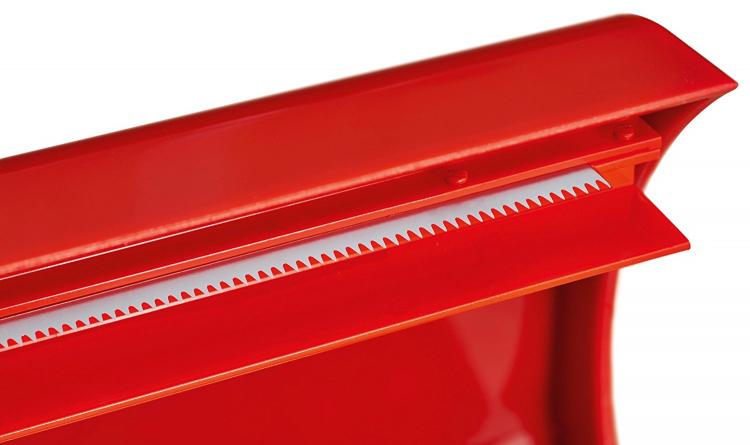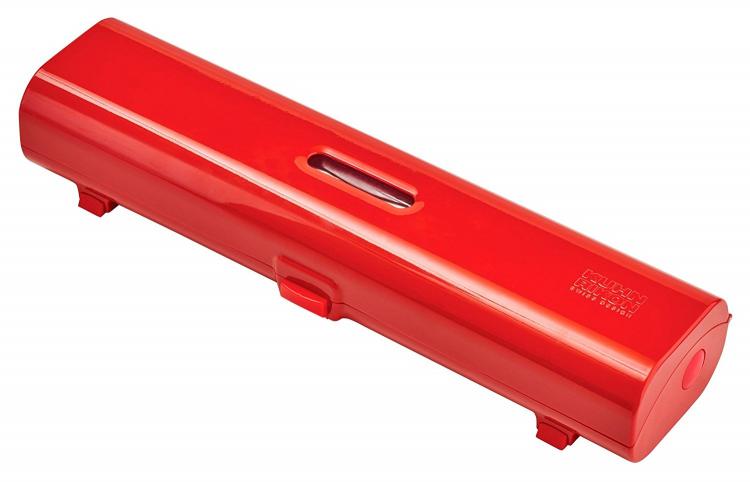 Subscribe To Our YouTube Channel