Knee Horsey Is a Horse Head You Strap To Your Leg
By Ryan on 11/28/2017 11:10 AM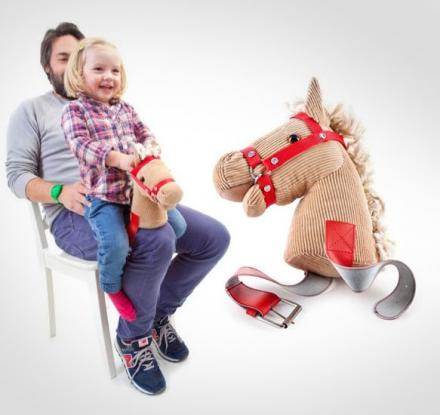 The Knee Horsey is a plush horse head with a strap that allows you to attach it to the end of your leg to have your child ride your leg like a horse as you bob your leg up and down. As if sitting on your Dad's leg could get any more fun (when you were young you creep...), the Knee Horsey adds even more fun with a strap your child can hang on to on the back of the horse's neck, along with a button on the ear you can press to make horsey sounds such as 'neigh' and 'gallop' and so on...
The knee horse-riding kids toy is used by buckling the device around the end of your leg. The horse will then stand up on your leg. Your child can then hop on your knee and grab right onto the handle on the back of the horses neck.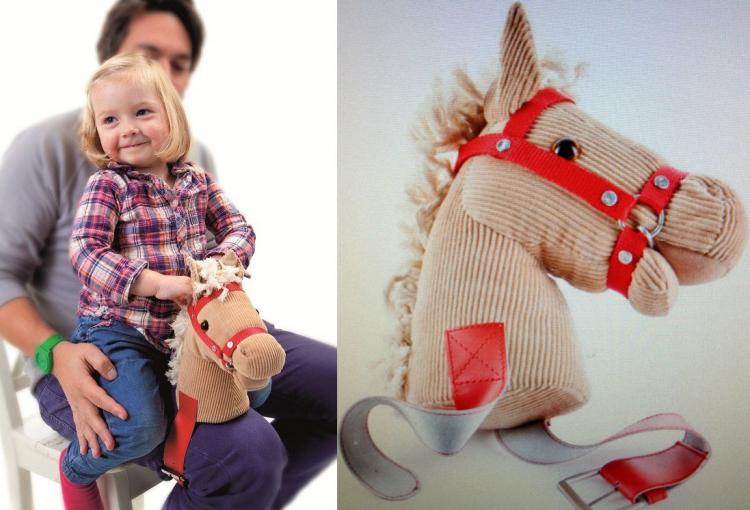 Designed in Germany, so you know it has the durability to be handed down generation after generation, the Knee Horsey is made from durable corduroy, has a nylon and metal strap, and measures 10.25 inches tall x 9 inches long x 4.25 inches deep.