This 3D Hoodie Turns Your Kid Into a Dinosaur
By Ryan on 02/23/2018 11:25 AM (Updated: 02/26/2018 12:12 PM)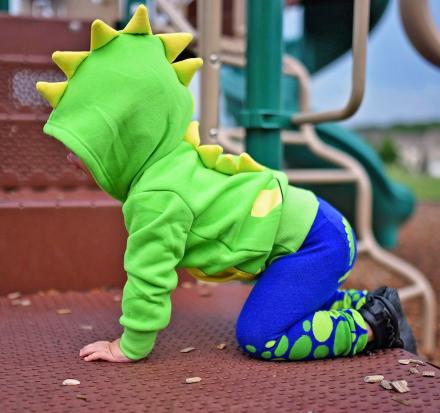 Dinosaurs are universally loved by almost everyone. Which is weird when you think about it because no one has ever interacted with one. And if they existed, most species of dinosaur would kill us one way or the other. Still, we have a fascination with these creatures. Especially kids. Well, if your child is crazy about dinosaurs, we have a hoodie that they're going to love. This 3D Dinosaur Kids Hoodie With Spikes is just awesome. It'll let them become their own little dinosaur just by putting up their hood.
This dinosaur hoodies lets your child use their imagination and pretend that they are a dinosaur themselves. One with spikes on their head and back. Expect to hear some mighty roars from your little ones as they crawl around the floor and have a good time.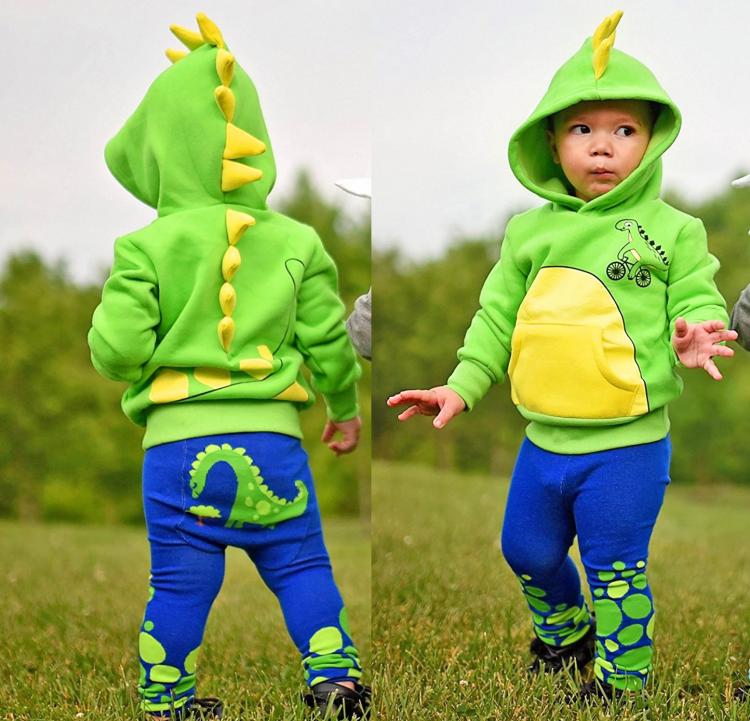 The kids dinosaur sweatshirt is filled with spikes form the top of the hood all way down the back. Then there's a print of a tail on the bottom back of it that'll make it look like they have a tail wagging in the back. The front of the hoodie features a cute little dinosaur riding a bicycle.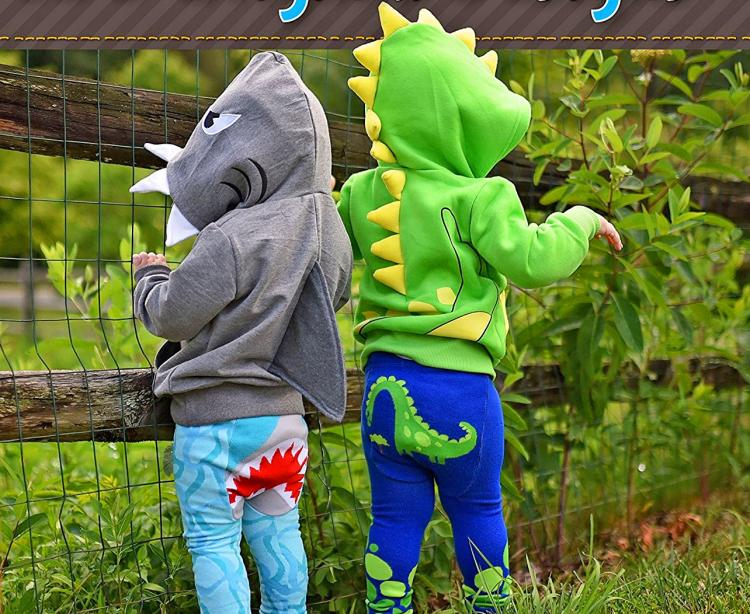 The pouch pocket in the front of the dinosaur hoodie is made to look like a giant dinosaur egg and is large enough to keep their little fingers warm or allow them to carry small toys inside of it.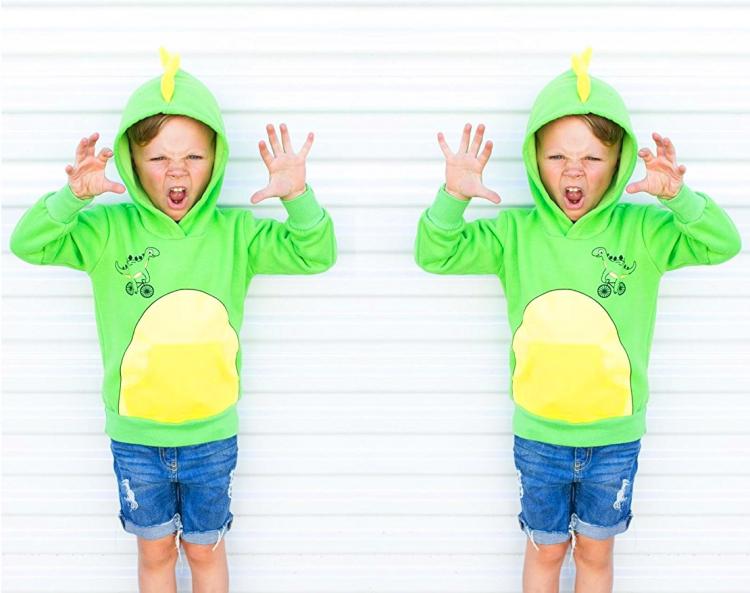 It's just too bad that they don't make one for adults, because I would wear this every day of the week. This unique hoodie makes a great gift for any child who's fascinated with dinosaurs.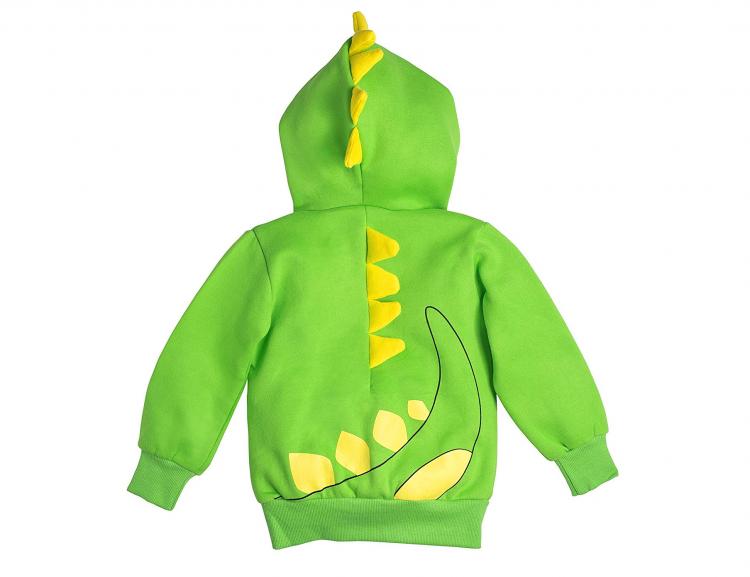 The spiked 3D dinosaur hoodie is made from 100% cotton, is super easy to wash and care for, and comes in sizes ranging from 18 months all the way up to 4T to fit most babies and toddlers.