This Kids Ride-On Electric Tank Actually Has a Working Toy Cannon
By Ryan on 10/13/2021 9:02 AM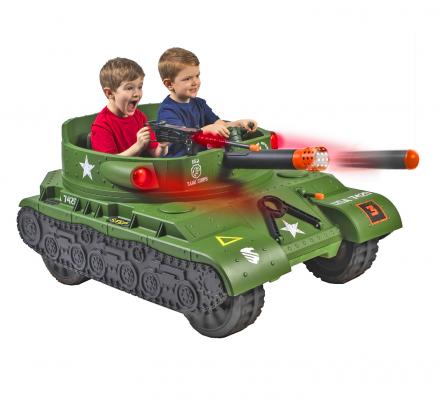 I think there's one thing we can all agree on: war is really cool, and it's definitely worth re-enacting throughout your lifespan, from childhood to old age. And now, you can get your kids started early with this ride-along kids' tank, which includes a working cannon and a rotating turret! All jokes aside, role-playing in combat is an age-old hobby for kids, and anyone under the age of 18 will instantly fall in love with this working tank for kids.
The kids' Thunder Ride-Along tank has two side-by-side seats, so two children can enjoy this cool combat machine together. With a steering wheel on the left side, the cannon in the center, and a rotating turret on the right side, your kids will be ready to roll into battle with this kid-sized tank!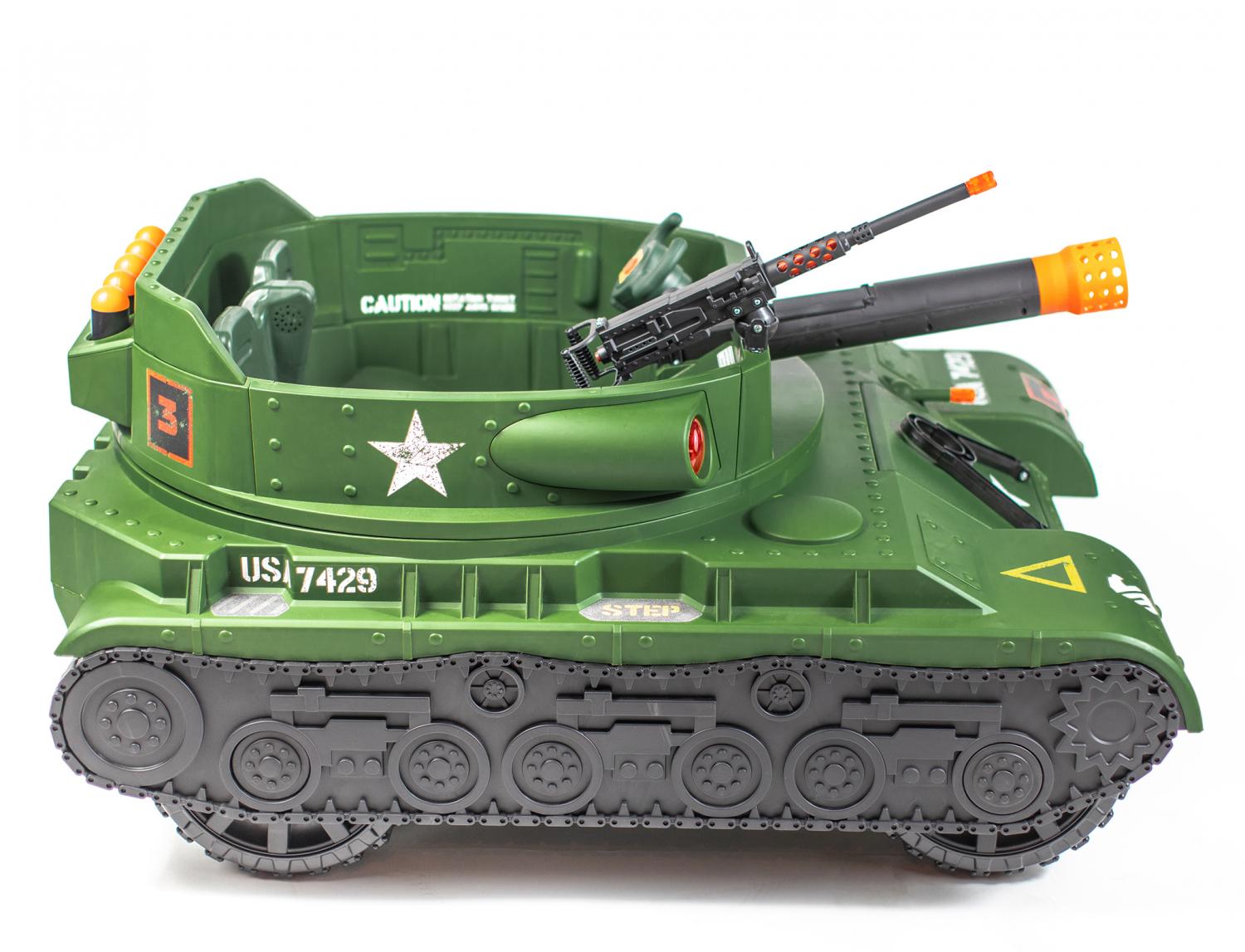 This battery-powered, life-size tank toy for kids includes 5 shells, so your kids can wreak havoc throughout the yard, even shooting them at that neighbor you don't like, so you don't have to.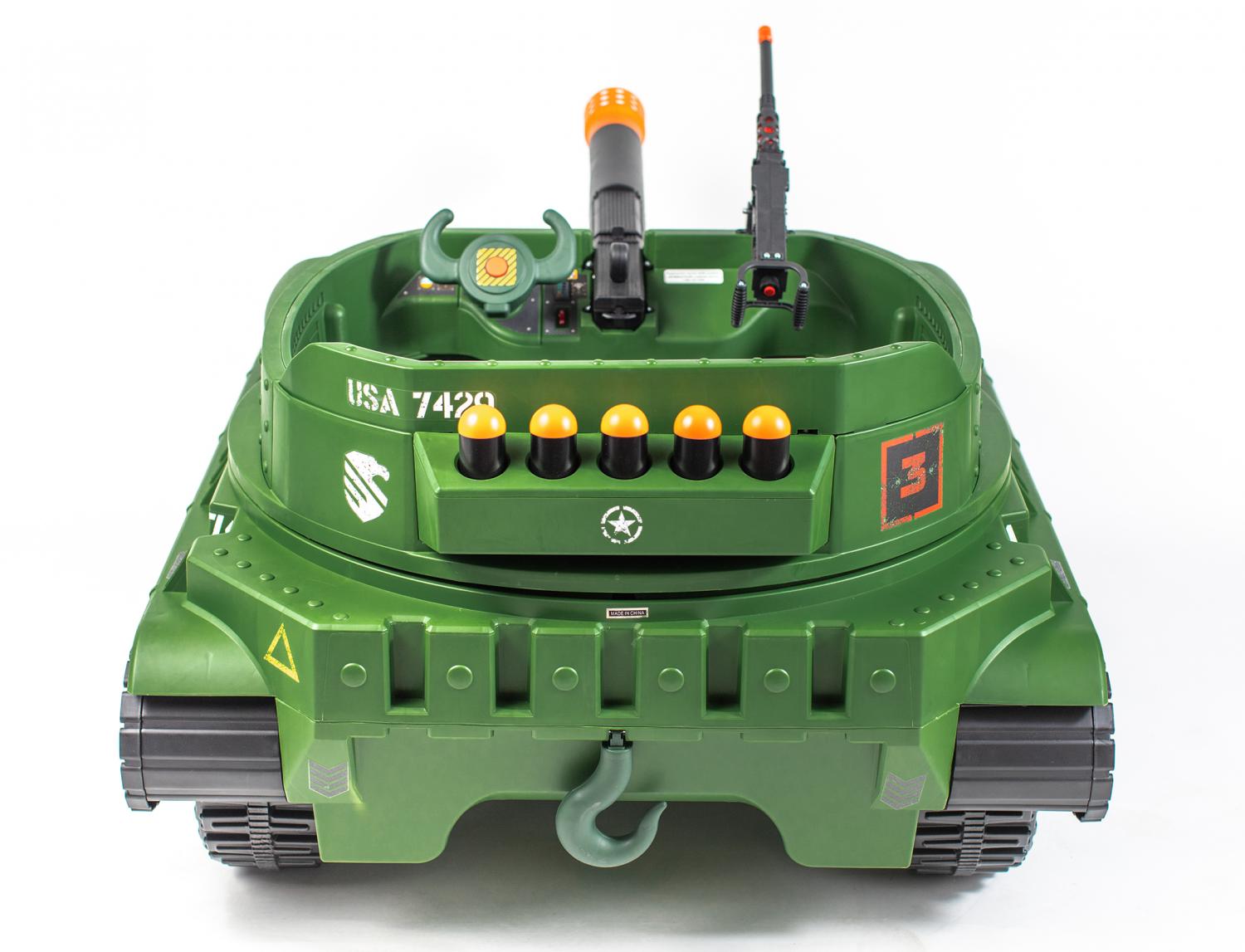 Featuring 24 volts of raw, unadulterated power, the kids' tank's cannon has completely working headlights, and even makes a boom sound through speakers from under the seat when the cannon or turret is shot. The sounds even include crossfire to help simulate the experience, and the turret even includes lights, which will make anyone feel like they're truly in battle.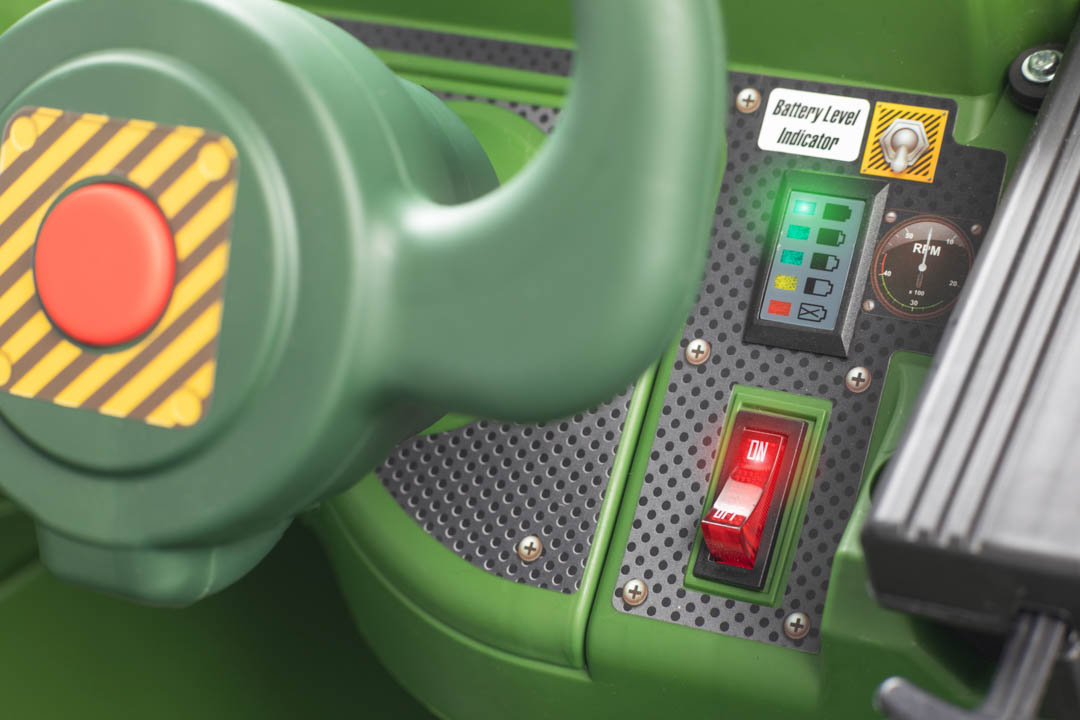 The ride-along tank for kids also has realistic tire treads, which make it sound like a real tank when driving it around the neighborhood.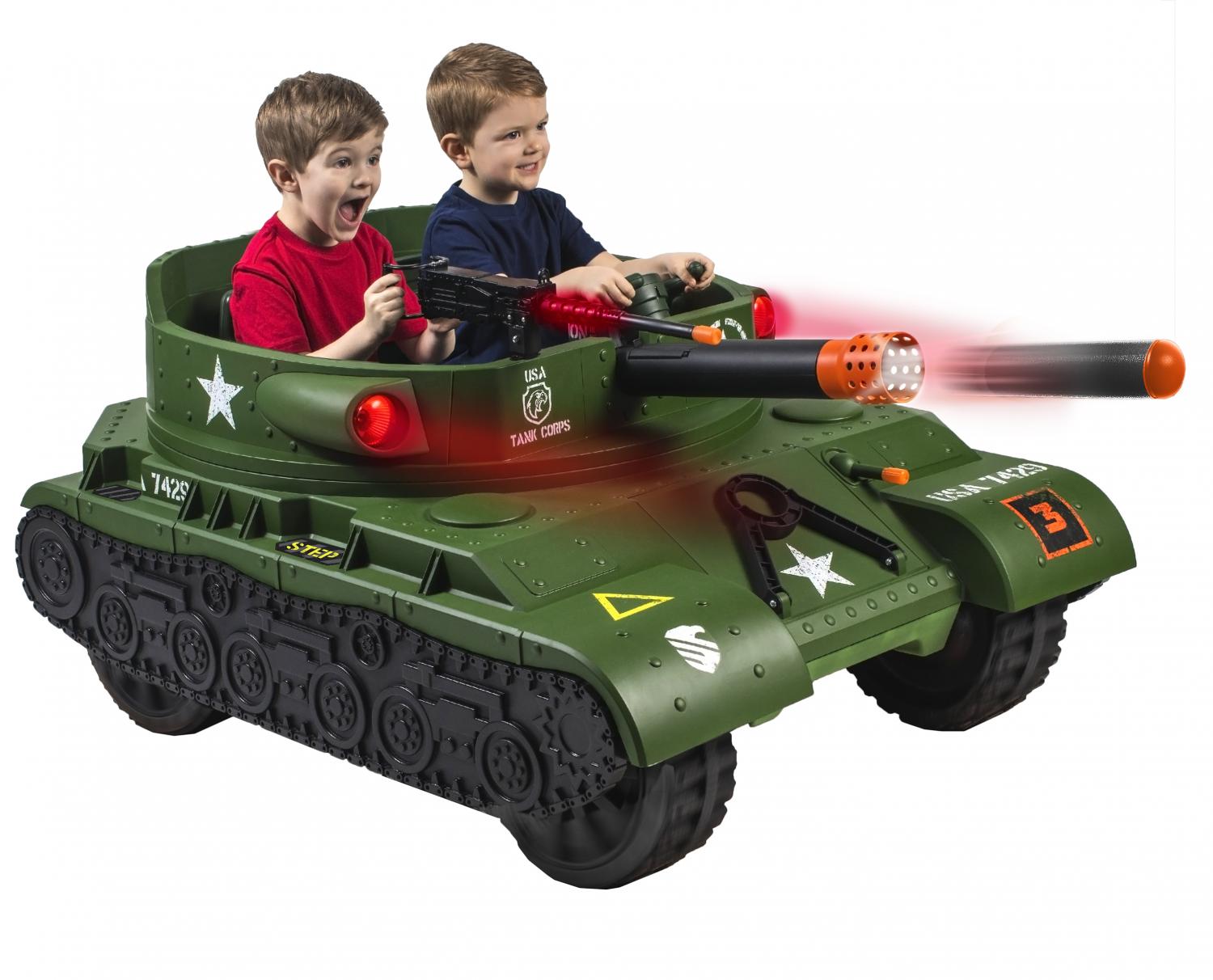 This drivable toy tank also has military decals all over the exterior, adding to the sheer level of realism your kids experience when playing – which stops just short of giving your children PTSD from war!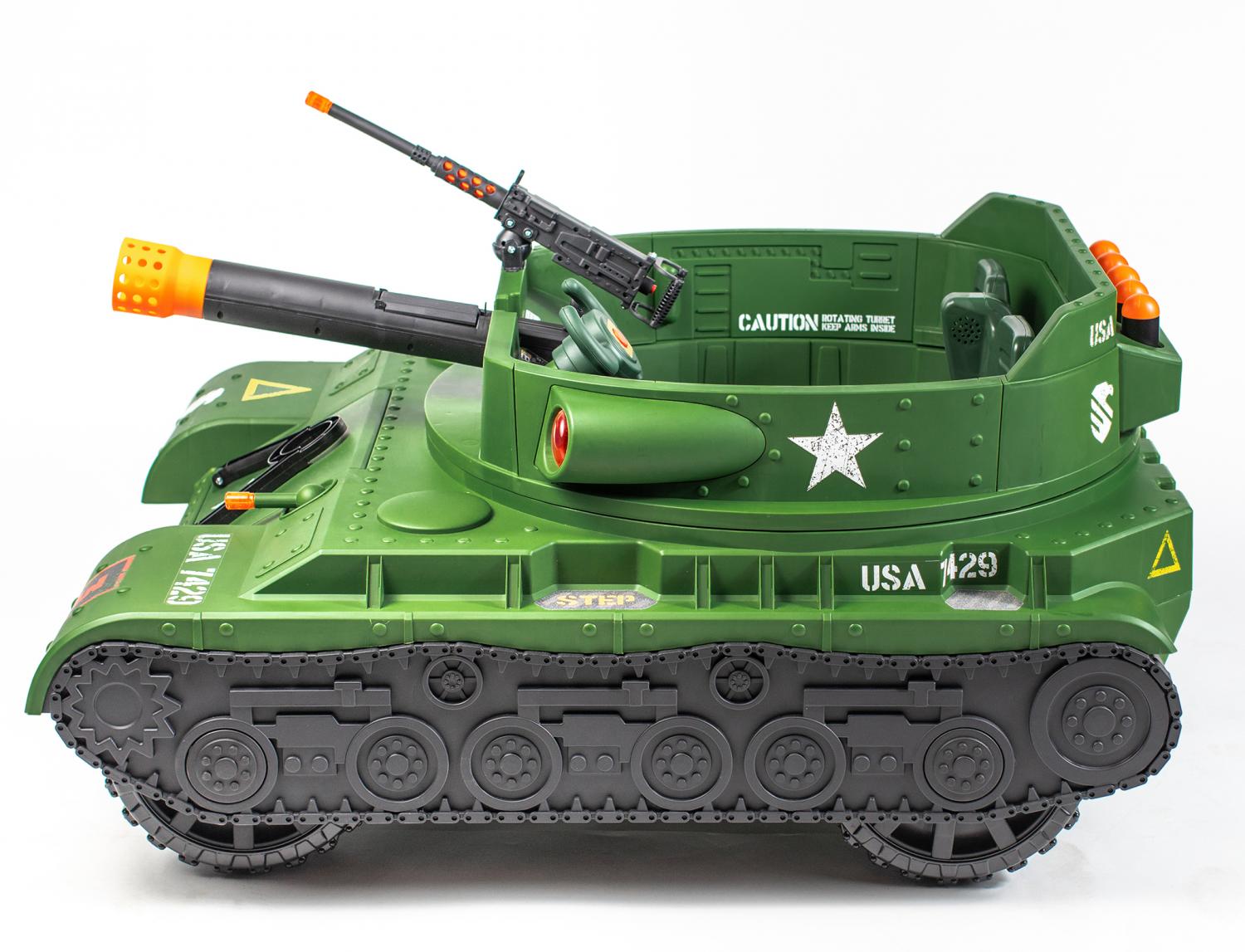 For those extra cold days in battle, you might consider getting your kids these crochet tank slippers, which will also give playtime that "tanks-within-a-tank" feel we all know if they wear them while they ride.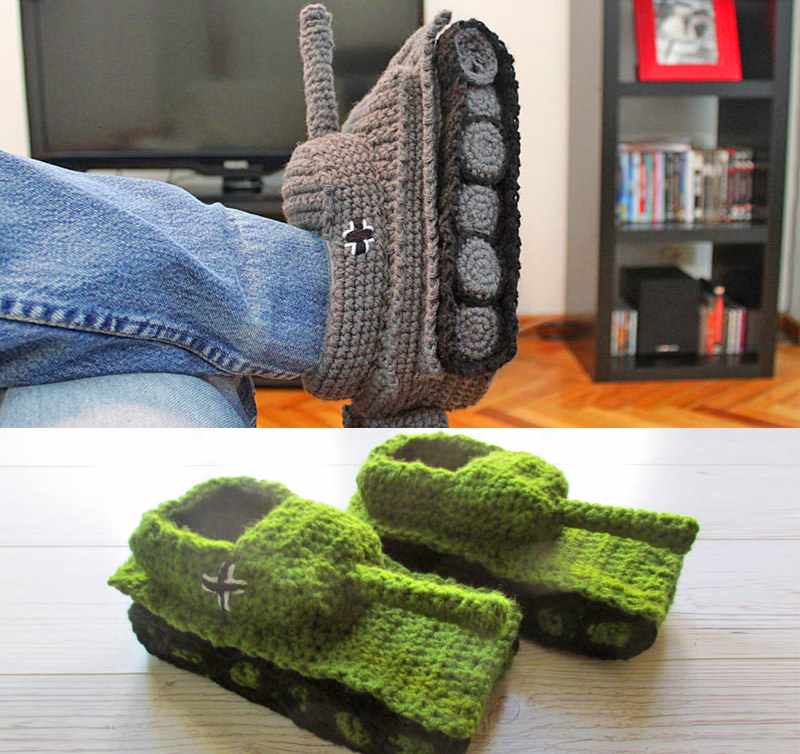 In sum, the Thunder Tank Ride-On toy measures out to 52 by 40 by 20 inches, and weighs about 85 pounds.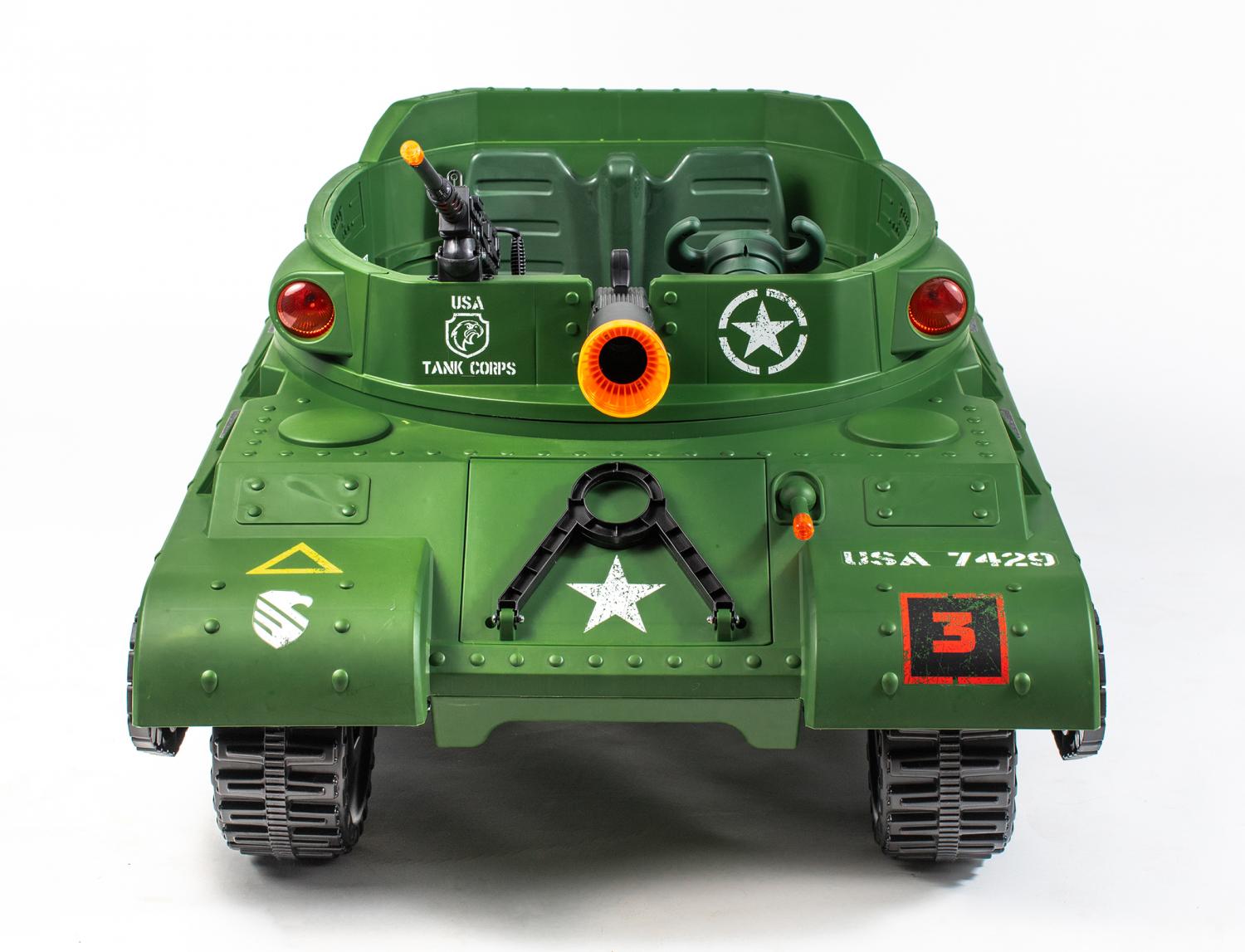 In a rather touching use of this life-size drivable toy tank, one person in the military helped their daughters connect with dad in spirit while he was away in the Army. The buyer wrote, "When my kids saw this tank they were so excited. Their dad is in the army so they thought this was the coolest thing to be able to be like daddy." The user continued, "They had a blast for a couple of hours and didn't want to get off. The 24V power is great and is able to go up hills and on dirt no problem."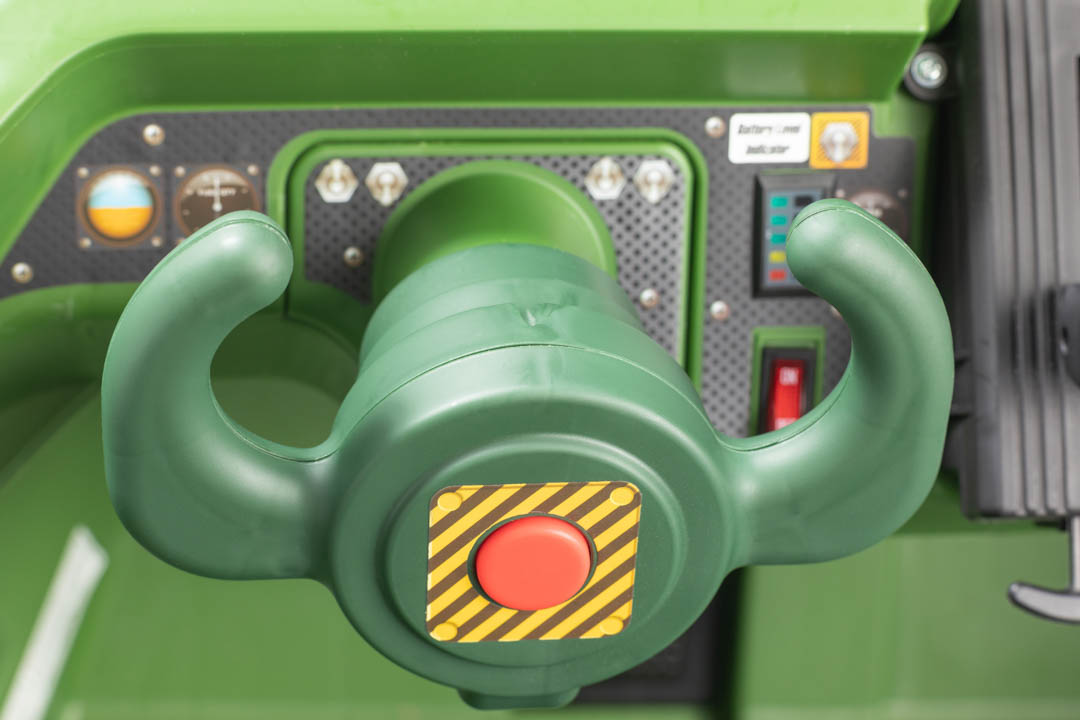 Perfect for girls and boys alike, the kids' ride-along toy tank is an excellent and engaging option for your child's outside time, and it sure beats the heck out of your average, car-shaped power wheels.
The passenger seats comes with its own machine gun! Press the trigger to turn on the lights and sound effects of a real tank!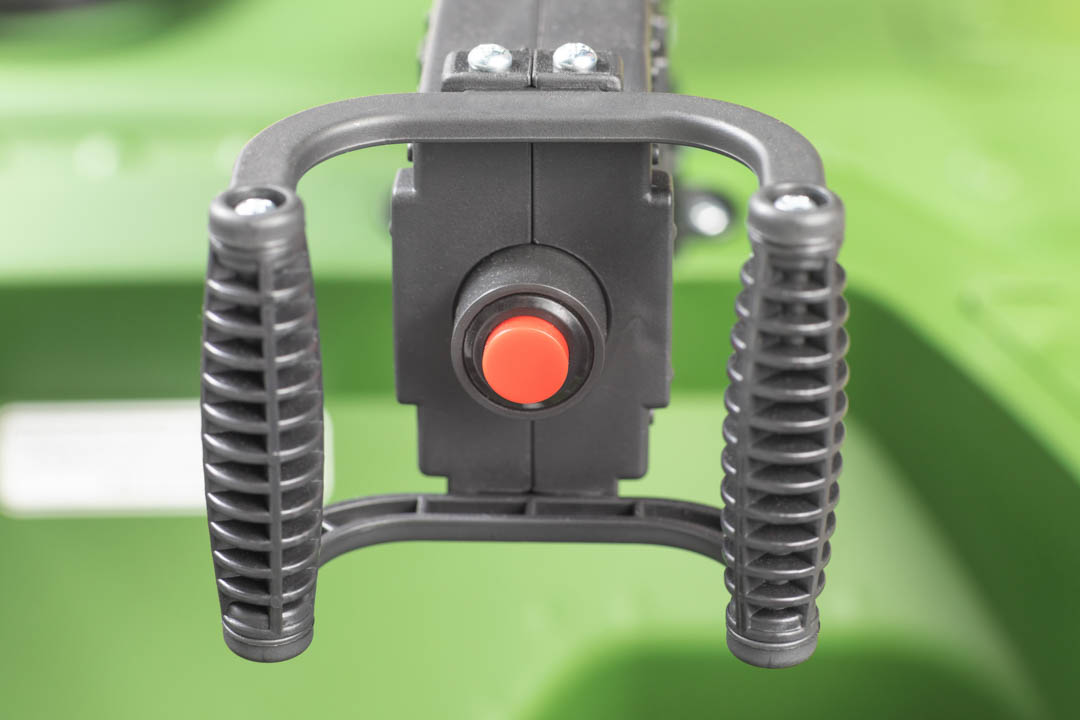 Reach around to the rear of your tank to access your extra tanks shells!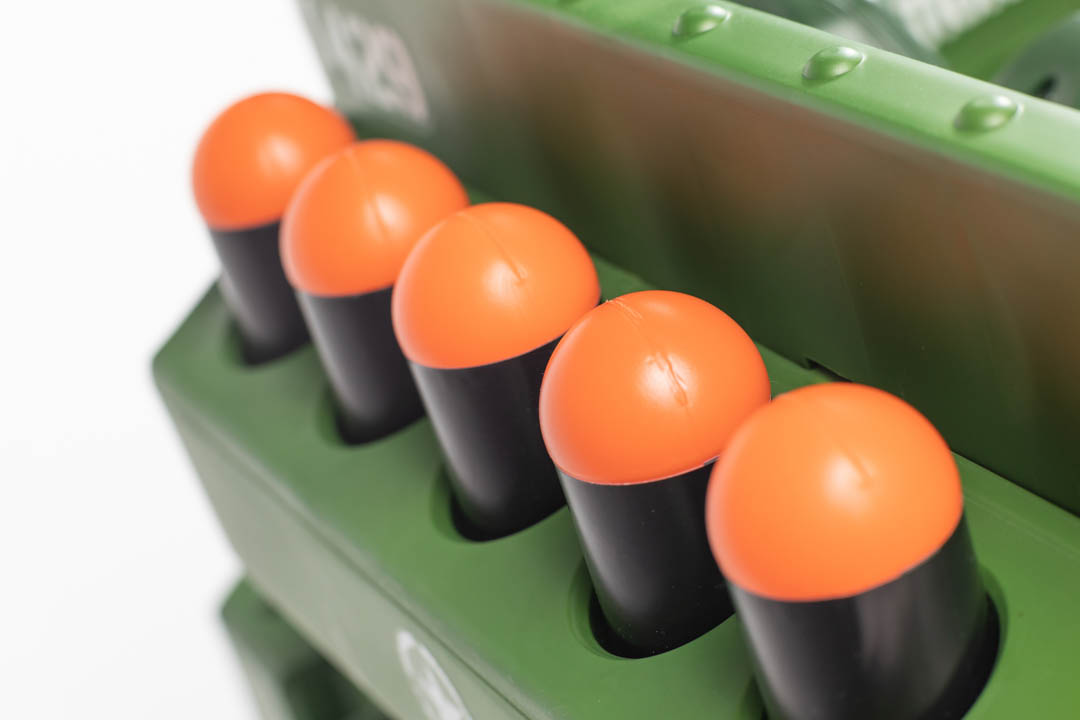 A throttle allows your child to put the tank into forward or reverse, and change between two different speed settings!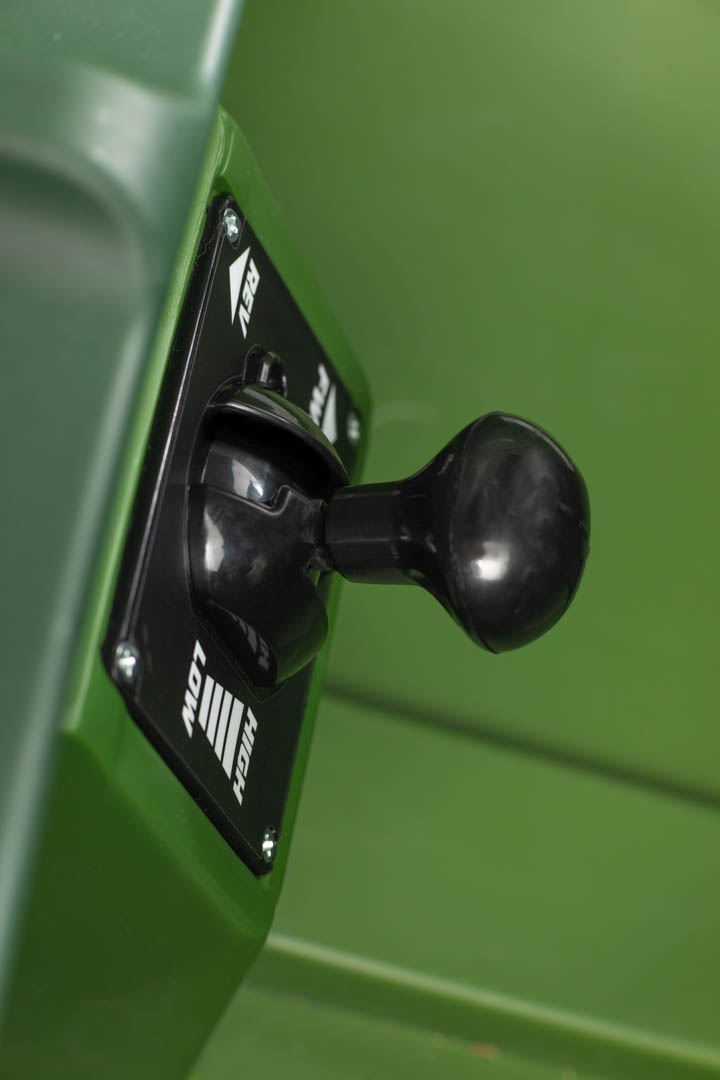 It wouldn't be a proper army tank toy if it didn't come complete with a beverage holder!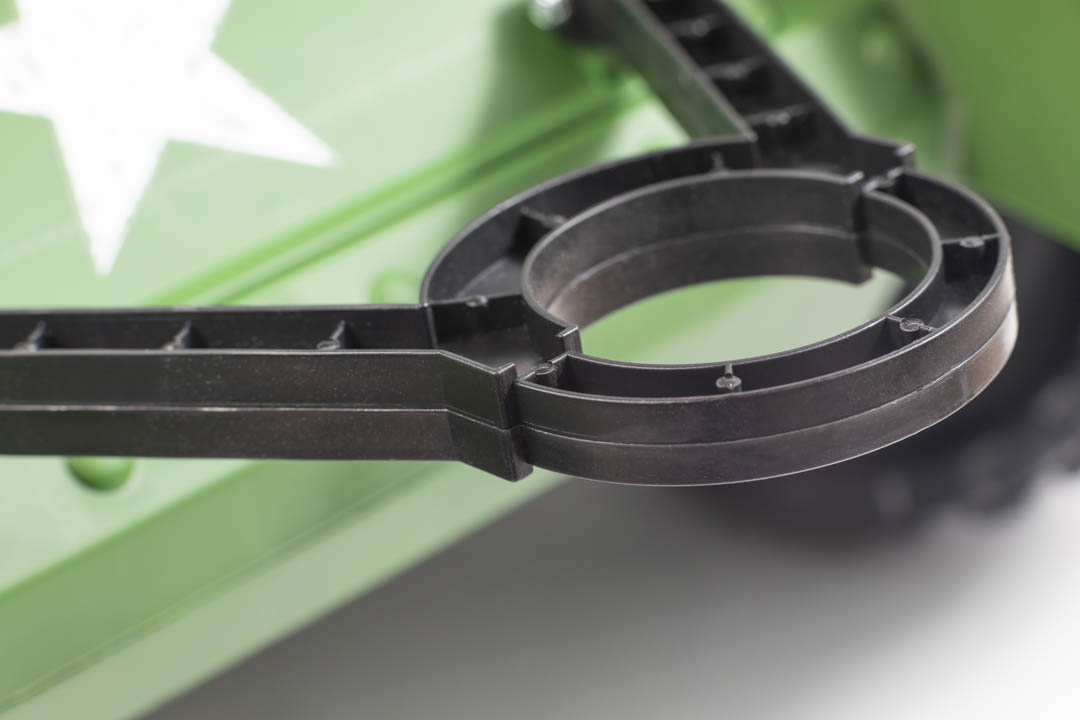 The passenger seat machine gun doesn't actually shoot anything bit it does let you aim through a scope, and turn on the lights and sounds of the tank!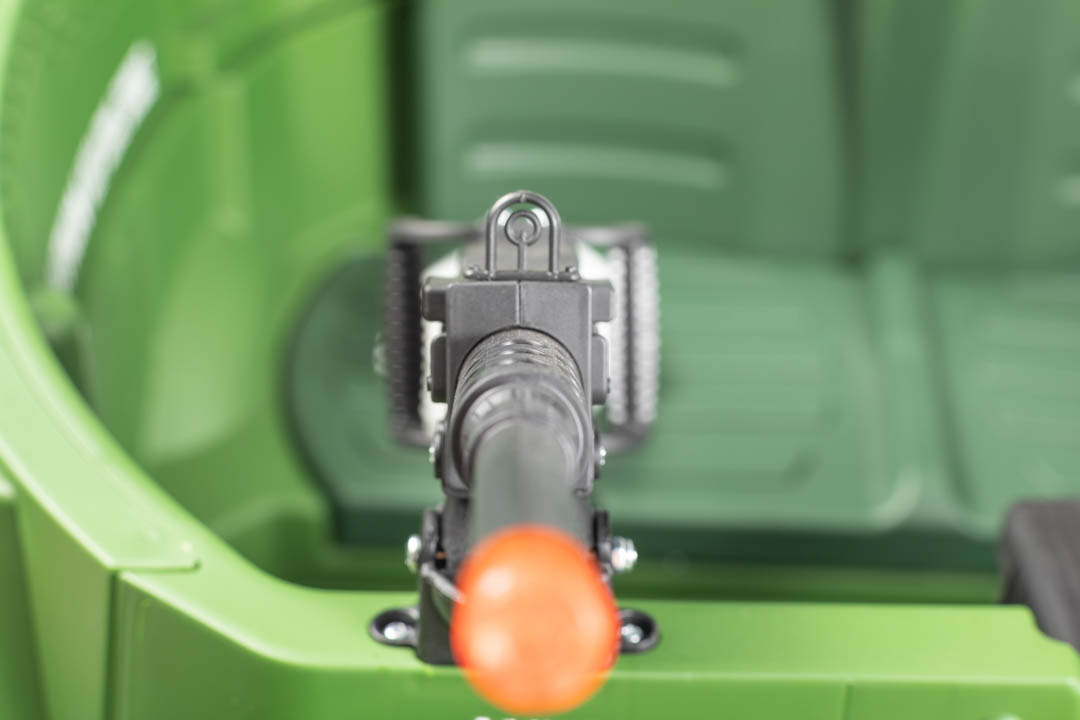 The passenger seat machine gun swivels around in any direction!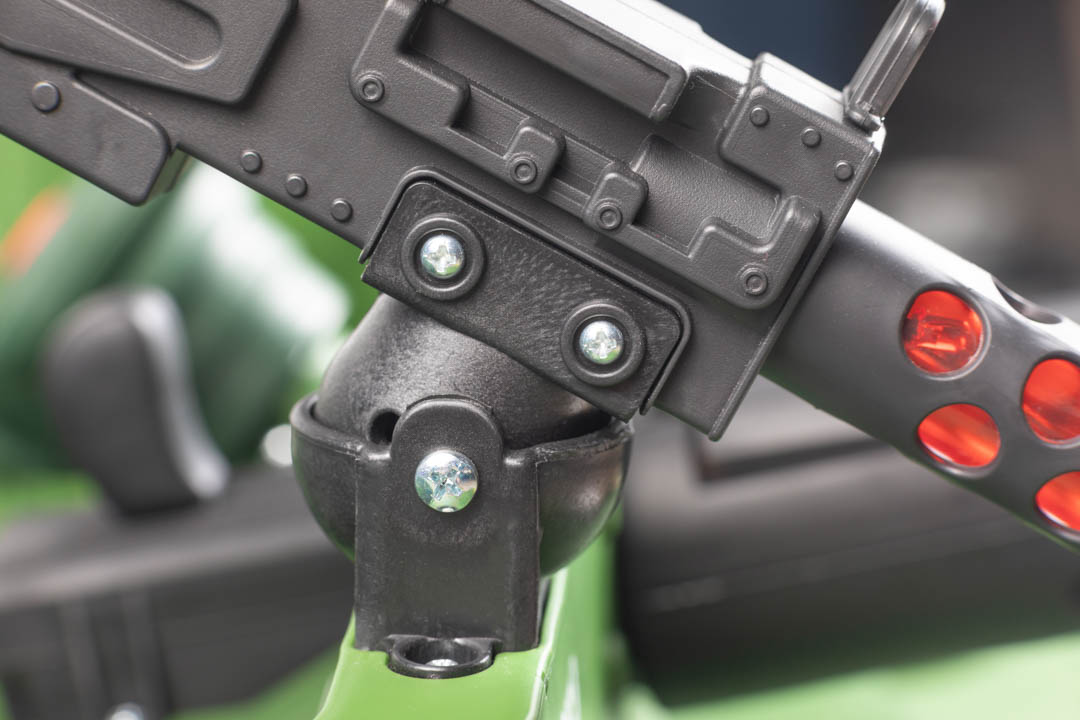 Where was this kids ride-on electric tank when I was a kid?!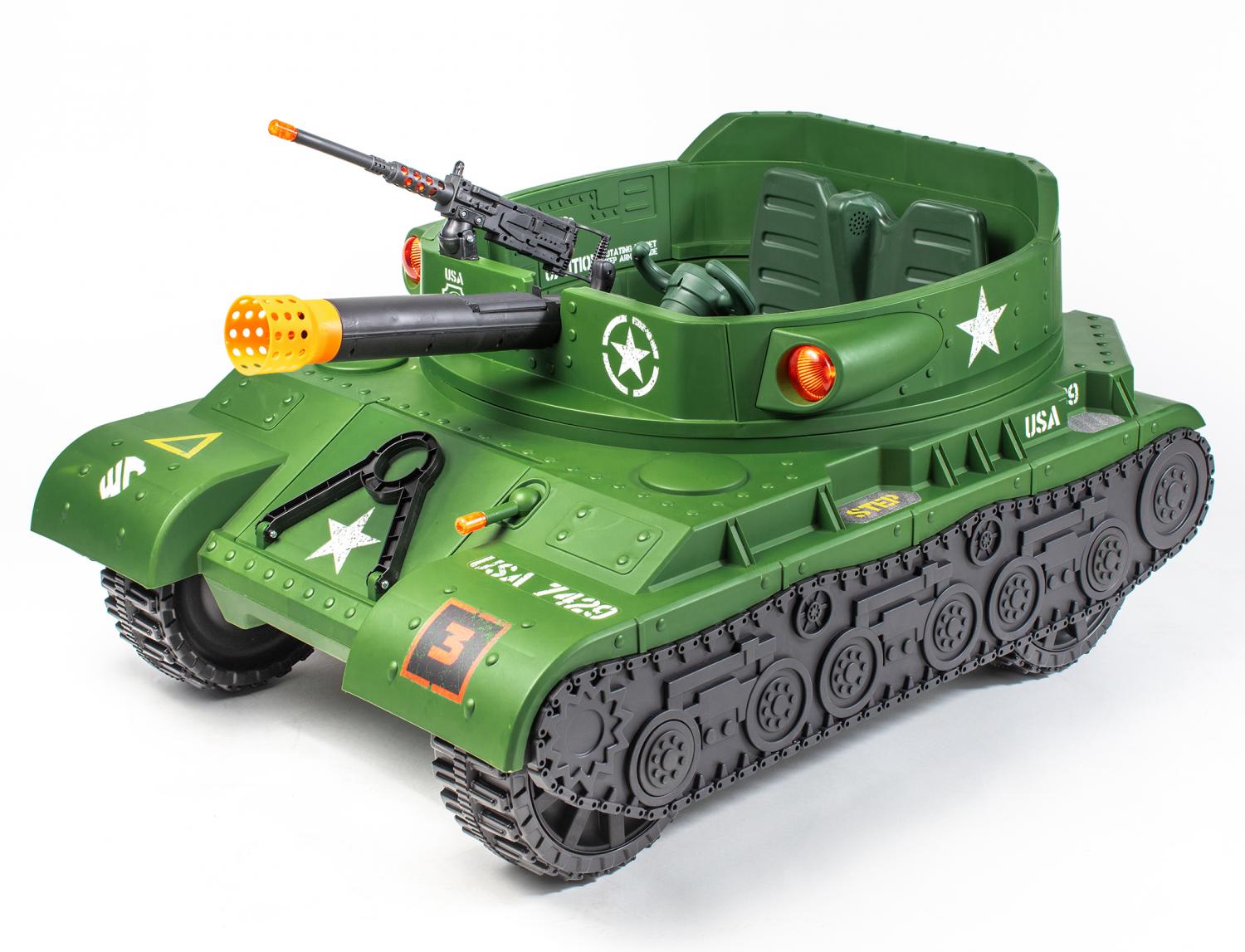 The kids ride-on electric tank is great for kids aged 2-11!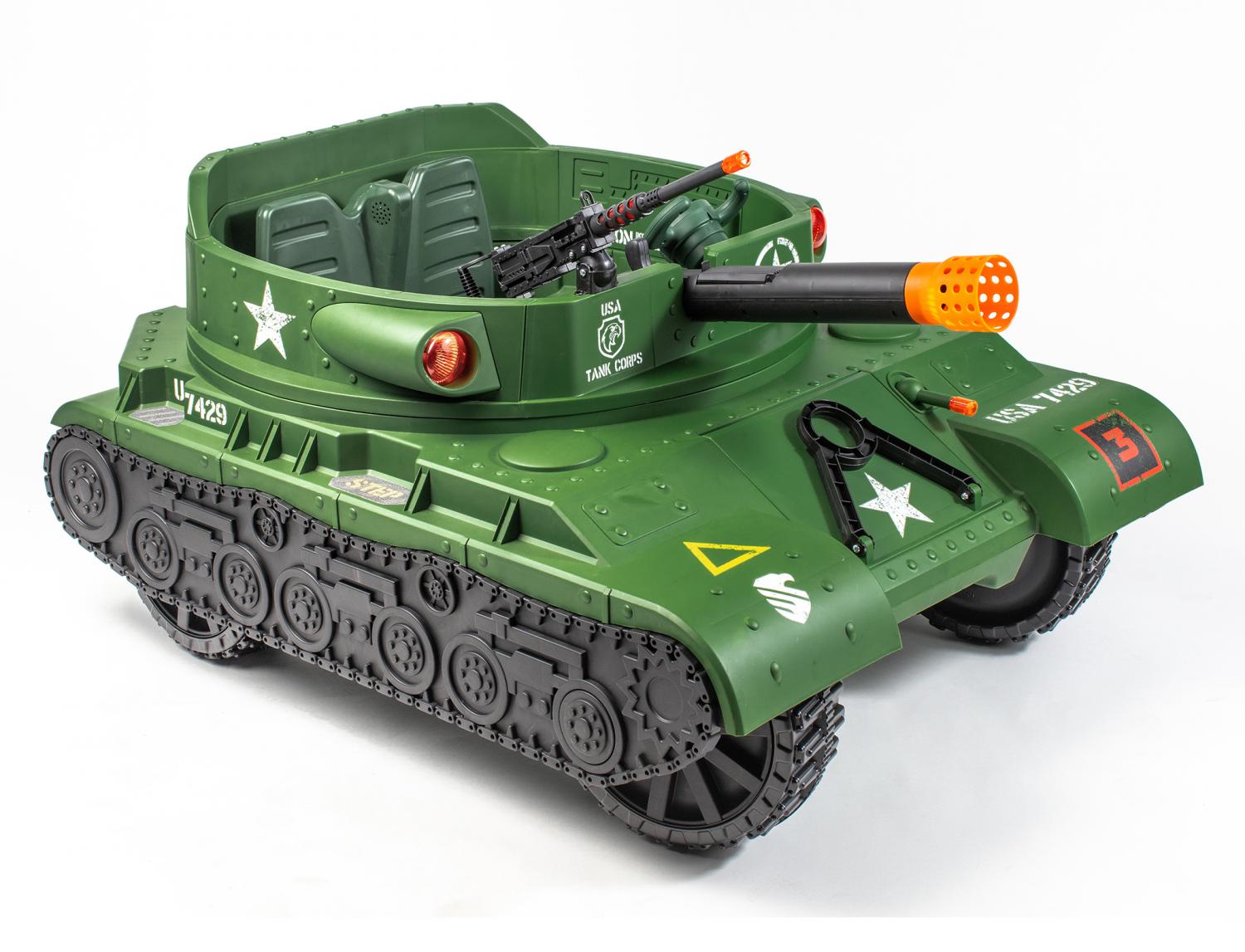 The kids toy tank car is powered by a rechargeable 24 volt battery!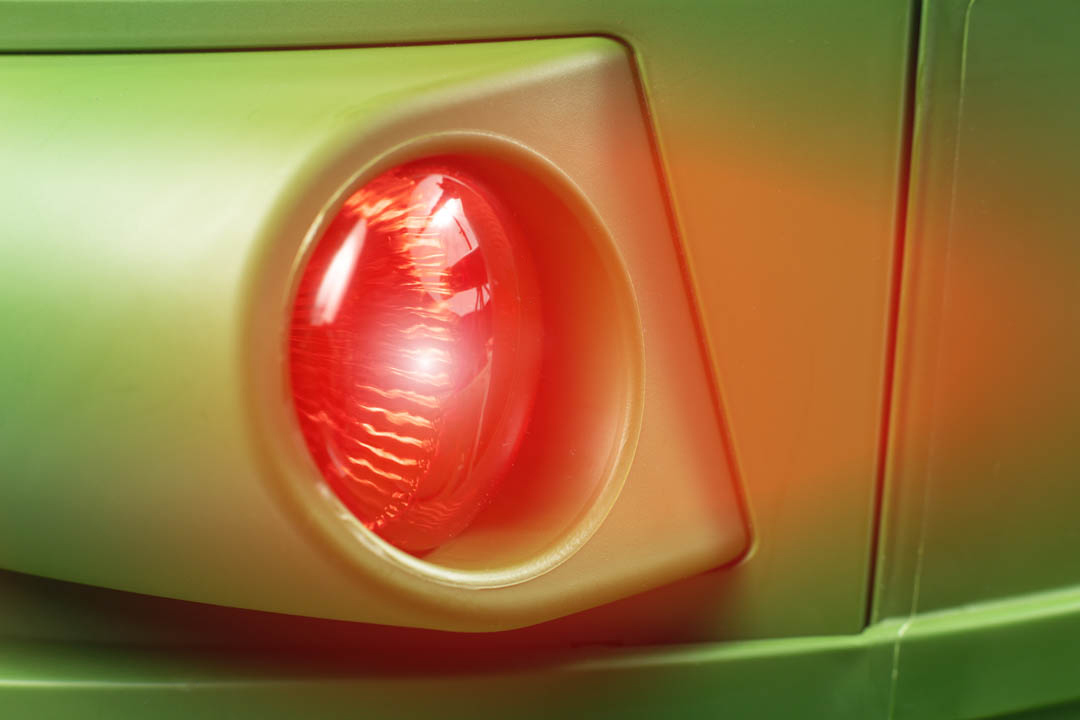 A step area on each side lets your kids easily hop right into the tank without trouble!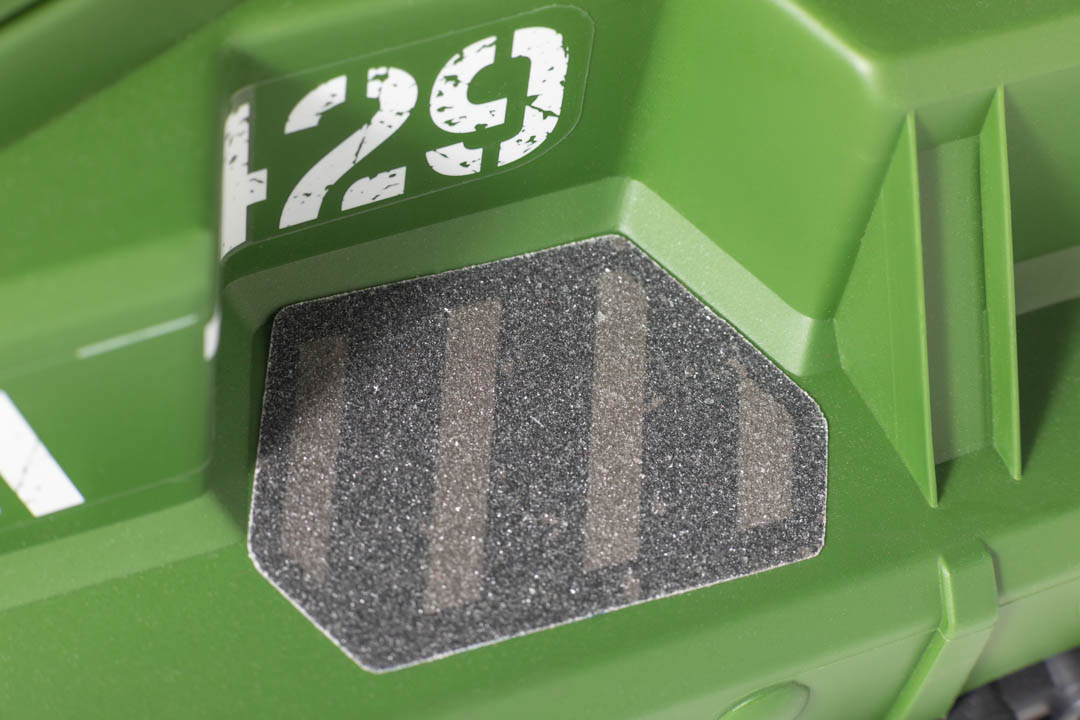 Easily load in each shell right from the seat of the tank!