This Yoga Mat Holder Disguises Your Mat as a Giant Burrito
Date Published: 11/11/2019 11:08 AM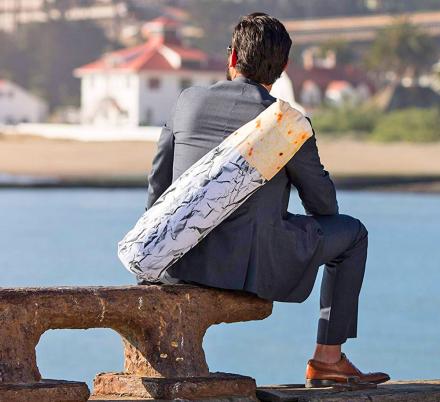 We've all had a Chipotle burrito that is about the size of a newborn baby that you devour and feel pretty bad about fully finishing it afterwards. But that's not to say we won't do it again in the next few days. Why not show your love for Chipotle, or just giant burritos in general with this incredible Yoga mat bag that makes your Yoga mat look like a giant burrito that you have strapped to your back.

Versions: Burrito | Log
Made with incredible (and unfortunately inedible) photo-realistic printing to make it look just like a delicious toddler-sized burrito, the burrito yoga mat holder fits any standard sized Yoga mat while still leaving some extra room for holding your other essentials using an internal pocket.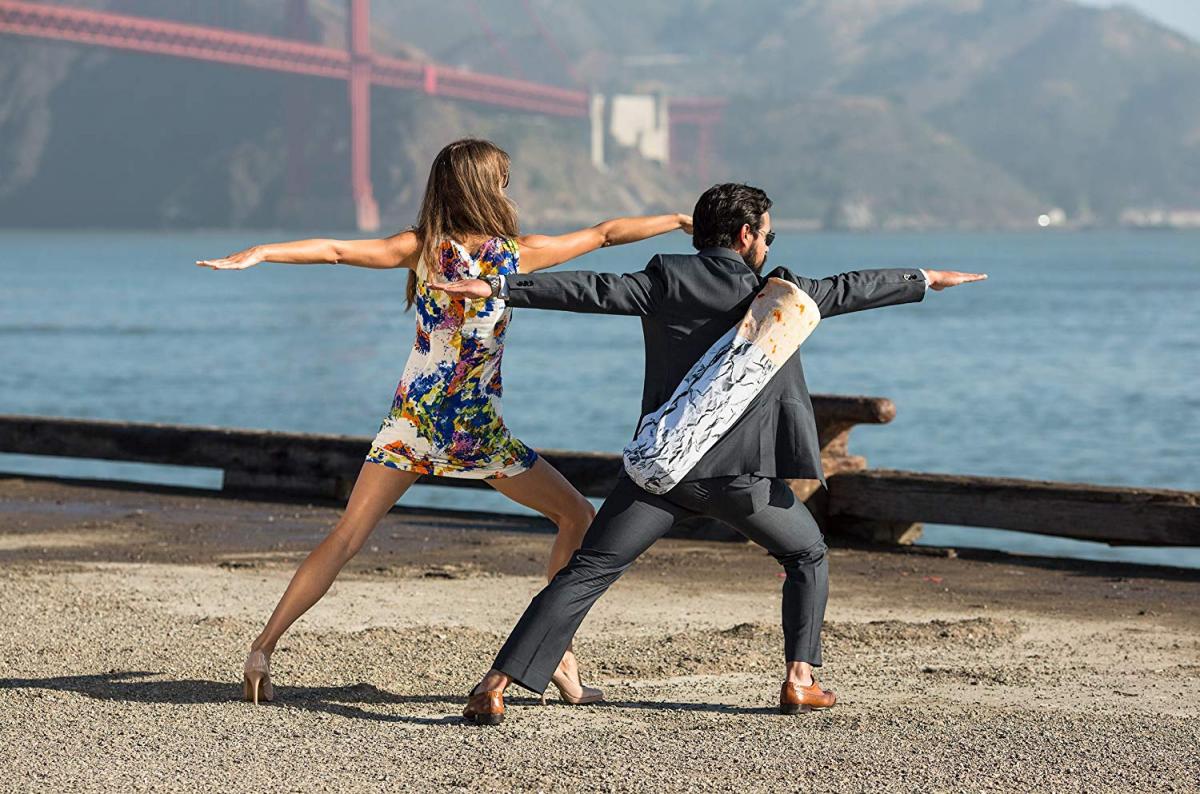 Made to look like your giant Burrito is elegantly wrapped 2/3 with tinfoil, leaving a scrumptious area on top for your to start devouring it, the yoga mat burrito bag uses a large full-length zipper to easily take your yoga mat in and out of the bag.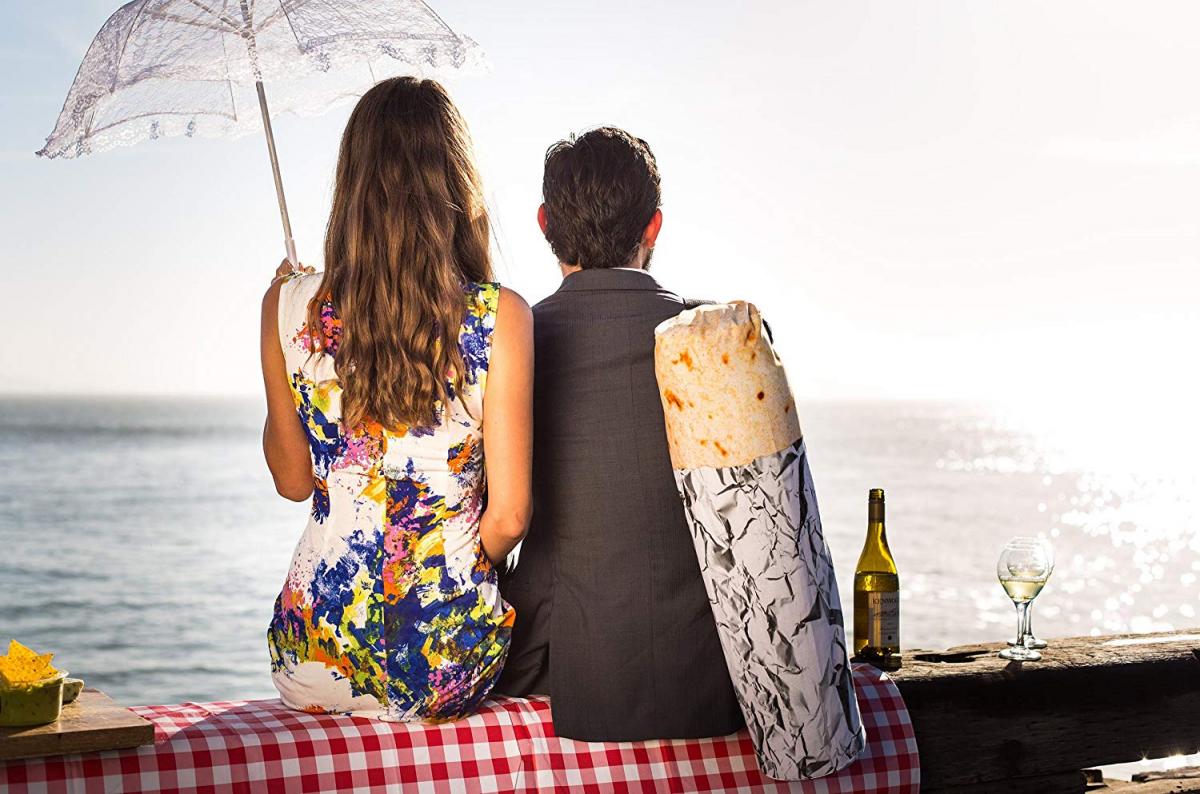 The Yoga mat bag that turns your mat into a giant burrito measures 28 inches long, is made from 100% cotton material, has a long adjustable shoulder strap, and has an interior pocket for holding keys, wallets, phones, and other essentials.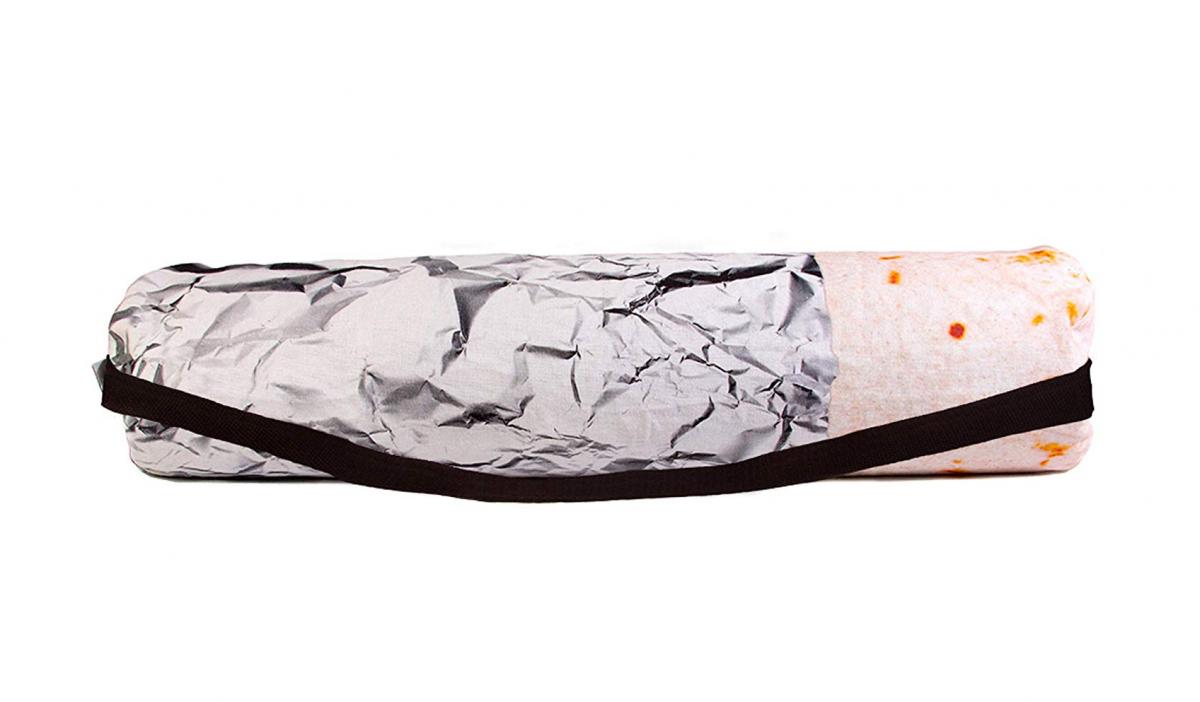 Looking for a more natural look? The same company also offers a version of the bag that turns your yoga mat into a realistic looking log. This way you can haul around your yoga mat while giving off that au naturel look and feel. Plus, you can then comfortably go do yoga in the middle of the forest and feel right at home.