Kids Pedal Powered Backhoe Tractor
By Ryan on 12/05/2019 9:47 AM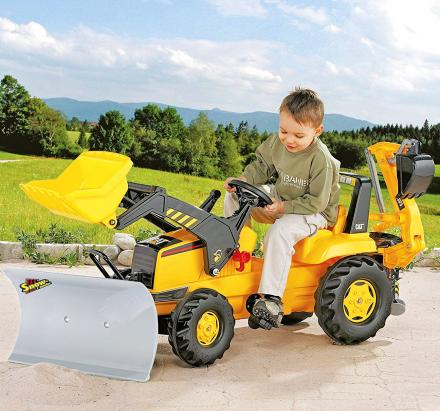 You've seen the pedal powered forklift, so how about this time a pedal powered backhoe tractor?! The CAT Construction Pedal Tractor from Rolly Toys will have your child feeling like the big man on the construction site. This fully functional backhoe digger has a stabilizer foot and safety latch so the front loader can scoop up large piles of dirt, sand or snow and keep stable. Plus, it's made to look just like a CAT construction tractor!

Check out all the types of tractors here
Perfect for your kids to "help" with some yard work, the pedal powered backhoe tractor will give them so much power that you might even catch them shouting orders to other kids in similar vehicles like a foreman, with your yard as the construction site.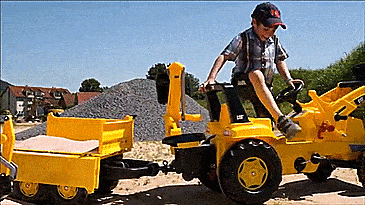 The kids ride-on backhoe tractor is pedal-powered, with no need for a battery or other power source. Which means no recharging batteries! The backhoe and shovels are easily controlled with a stabilizer and safety foot latches, while the fully functional front loader can scoop up piles of dirt, snow, sand, toys, etc. The front hood compartment of the toy tractor even lifts up just like the real thing would.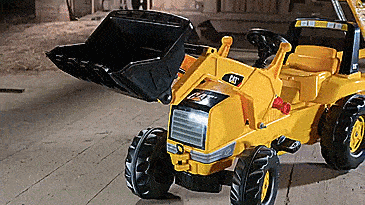 The drive system is enclosed for safety, while the over-sized resin tires with rubberized tread offer great traction on pretty much any kind of terrain. The weight capacity on the toy is 75 lbs for the tractor, while the backhoe can actually handle 50 lbs of weight.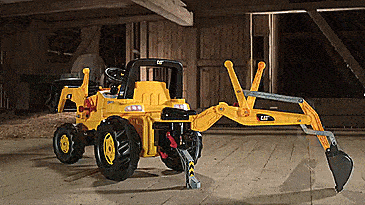 The toy backhoe tractor also features a two-position adjustable seat that will make sure your growing child has a long relationship with the tractor, and the roll-bar offers extra protection in case it tips over.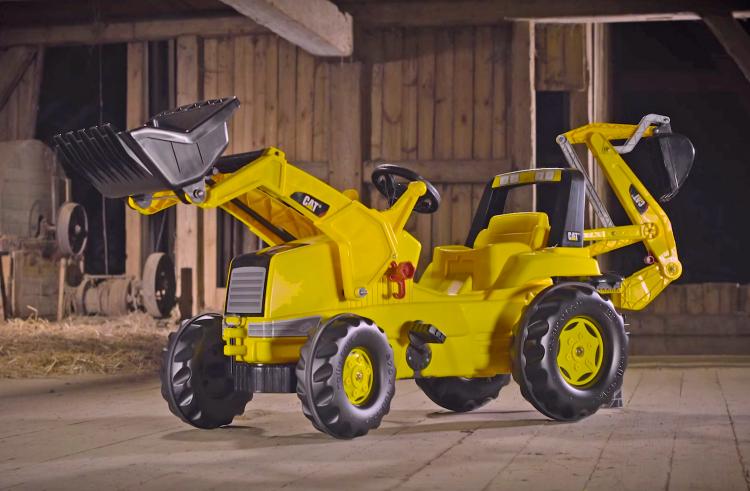 The pedal powered toy tractor has a seat-to-ground measurement of 16.5 inches and 14 inches for the backhoe, which makes for a perfect outdoor toy for children between three and six years old.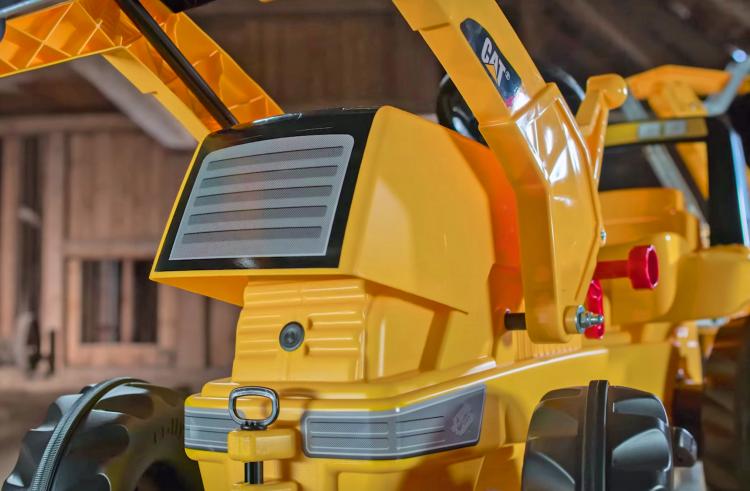 The fun doesn't end there, as Rolly Toys also makes a few other pedal powered tractors, and the coolest part is that you can attach add-ons and trailers by using the hitch. Your kid really could have his or her own fleet of tractors.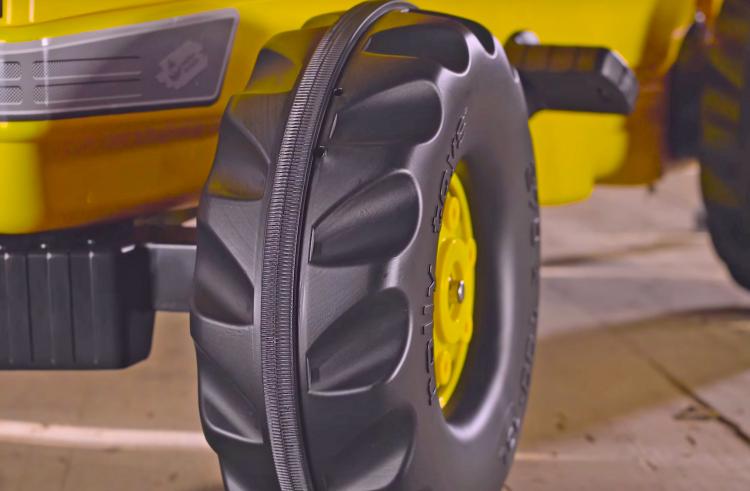 Check out the pedal powered backhoe tractor ride-on kids toy in action via the video below.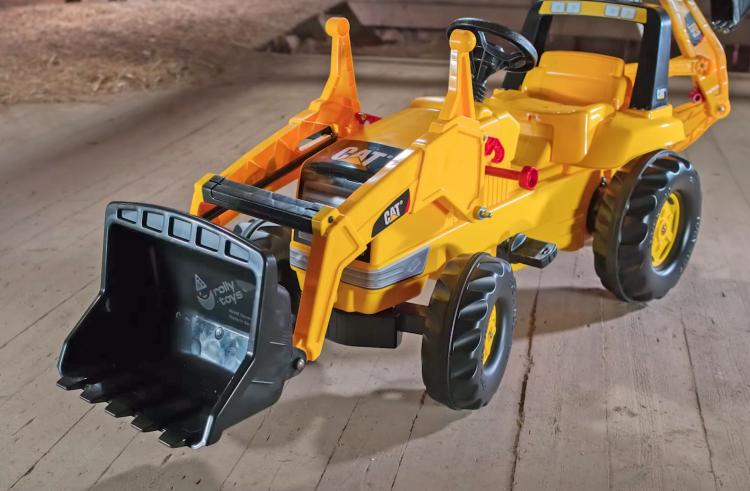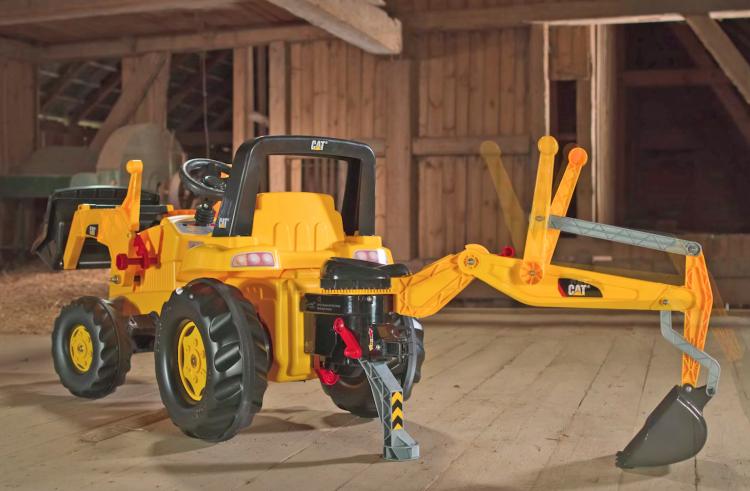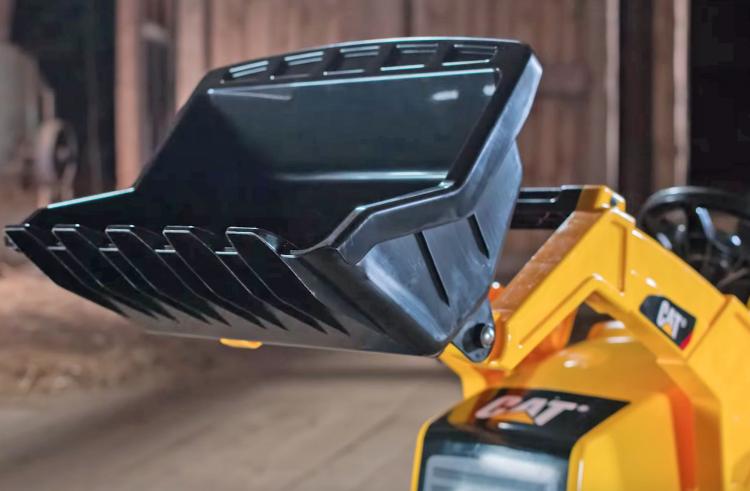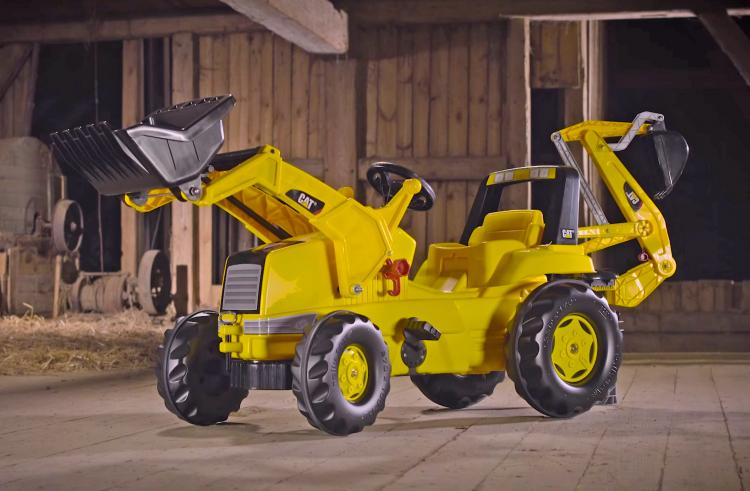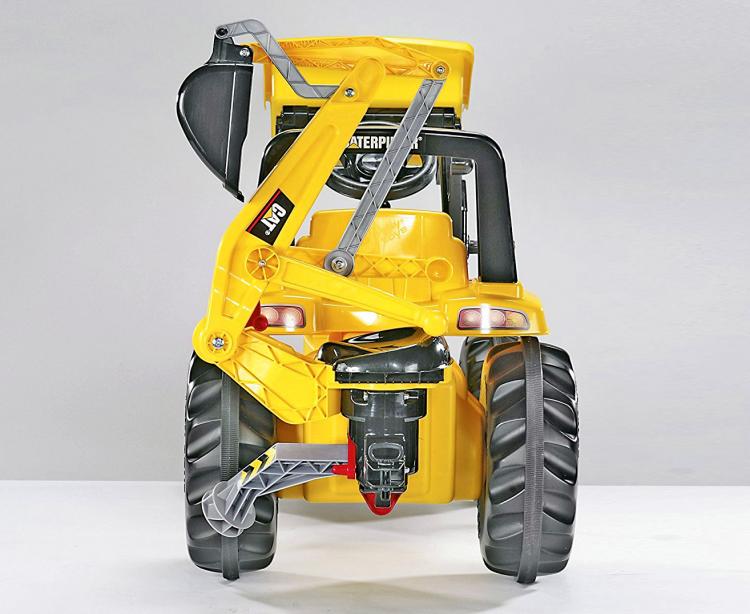 Subscribe To Our YouTube Channel