Kids Backyard Roller-Coaster Ride-on Play-set
By Ryan on 10/28/2019 1:15 PM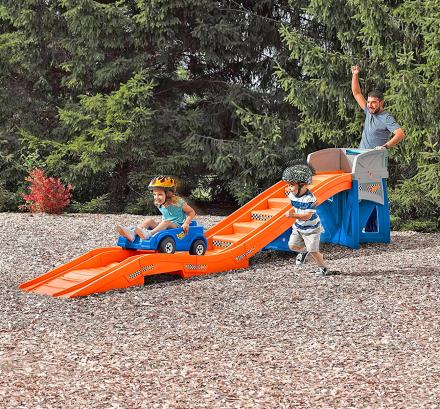 In today's episode of "Where was this when I was a kid", we have this amazing backyard roller-coaster. The closest thing I got to this was a slip-n-slide that was way too short, and way too dry! This unique kids roller-coaster lets your kids go up and down the mini backyard roller-coaster all by themselves, as they can push the car back up while walking up the stairs, easily hop in the car, and nudge themselves forward to ride down the coaster.

View other backyard roller-coasters here
The extreme backyard roller-coaster for kids comes in a bunch of different pieces that you put together to from the full roller-coaster, and once setup will offer tons of fun for your kids. You can push them down the roller-coaster, or they can do it them self by pushing themselves forward using the side rail.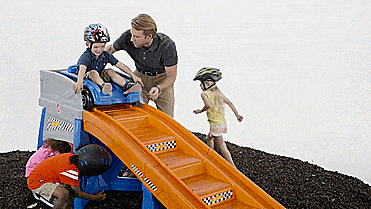 Once they go down the roller-coaster in the mounted Hot Wheels car, they'll continue going forward after the rails of the roller-coaster end for even more fun. The backyard kids roller-coaster offers 14 feet of track, while starting out 30 inches above the ground, and ending completely even with the ground.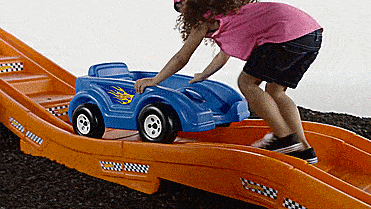 The kids backyard roller-coaster can support up to 75 lbs of weight, features an easy-entry car that allows for balanced mounting on the tracks and riding down the roller coaster's real track hill with full security in mind. It also features Hot Wheels decals on the car and tracks, smartly designed handgrips and footrests, and a high back for safe riding and optimal protection.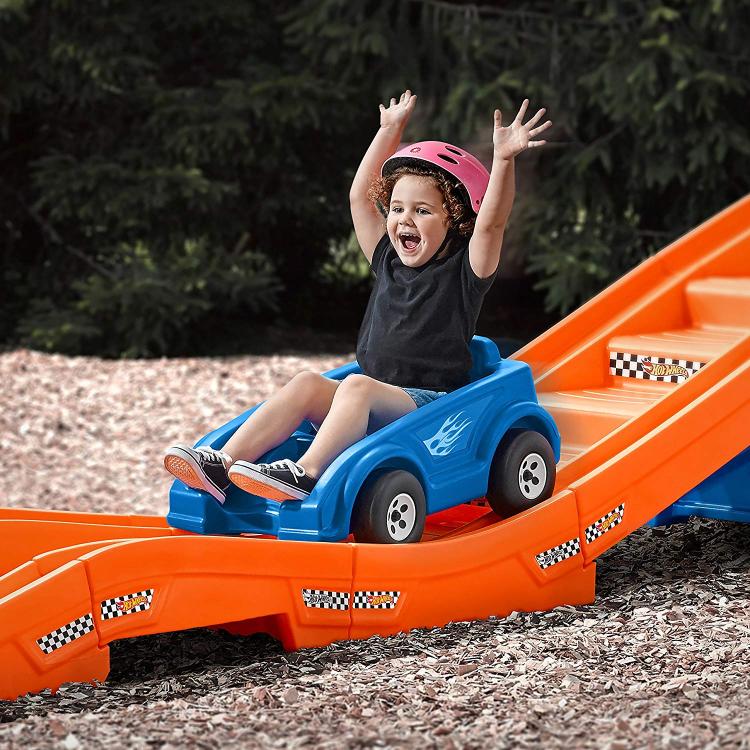 One of the coolest parts about this Hot Wheels version of the backyard roller-coaster is that the slots where the wheels of the car go can also be used to race actual mini Hot Wheels cars down the rollercoaster. Just set a car in each track, and see which one gets to the bottom the first.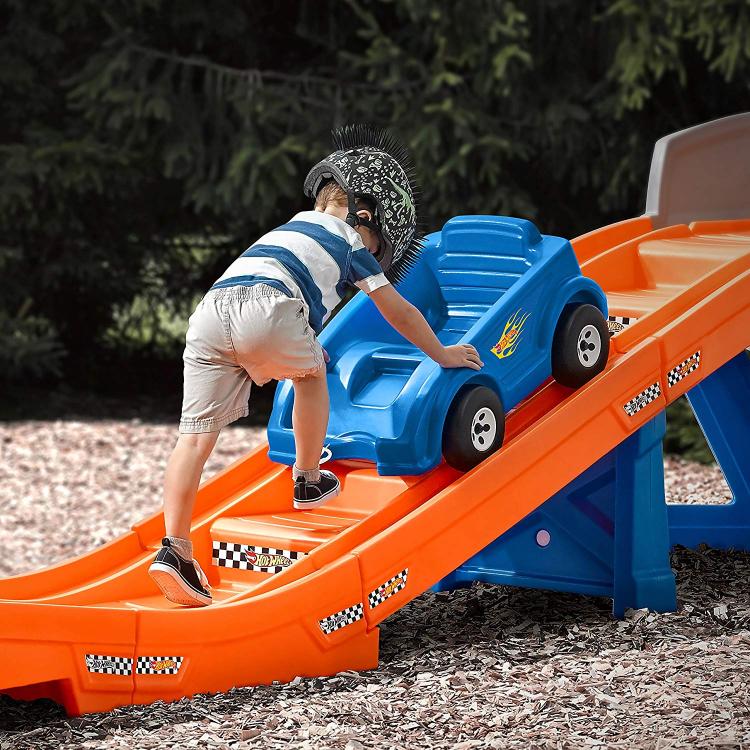 The same company that makes this mini backyard kids rollercoaster, also makes a slew of other version of kids roller-coasters that are fit for pretty much any aged kid. You can check them all out here.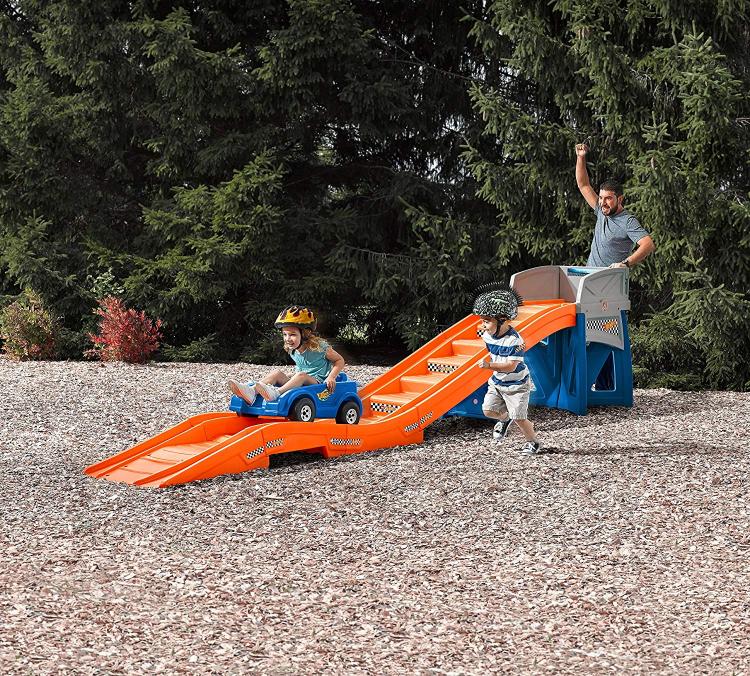 Check out the kids backyard roller-coaster ride-on play-set in action via the video below.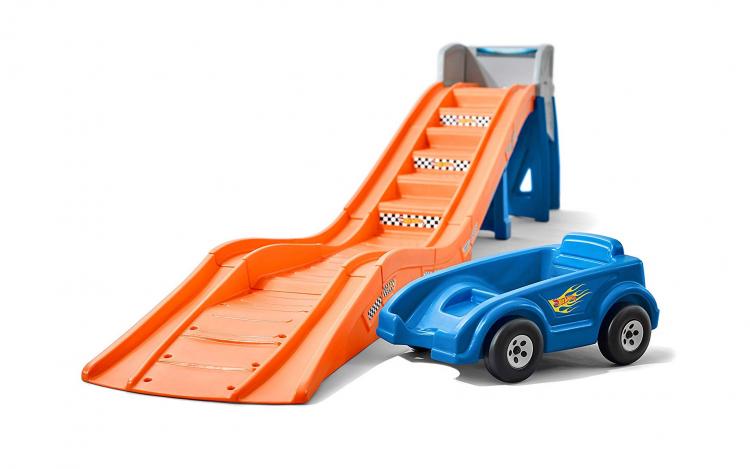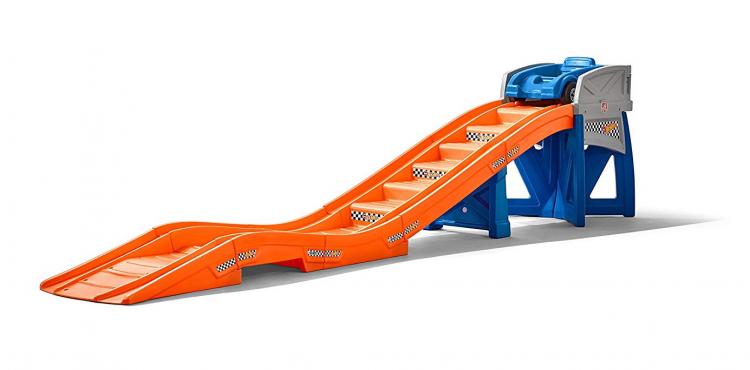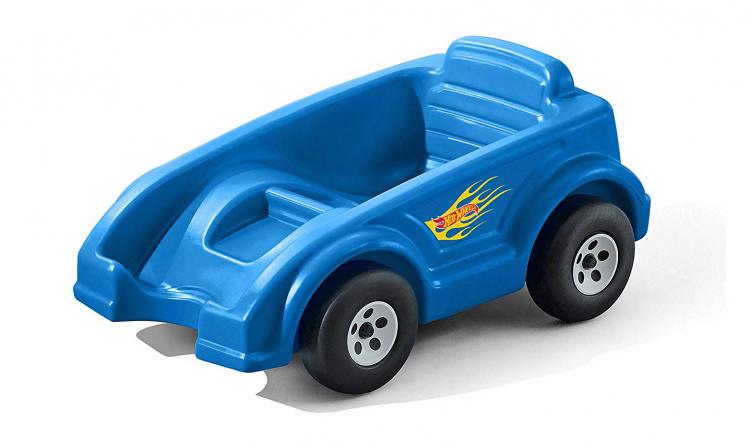 Subscribe To Our YouTube Channel