KarTent: A Temporary Cardboard Tent That's Great For Music Festivals
By Ryan on 02/22/2016 7:11 AM (Updated: 07/11/2017 2:54 PM)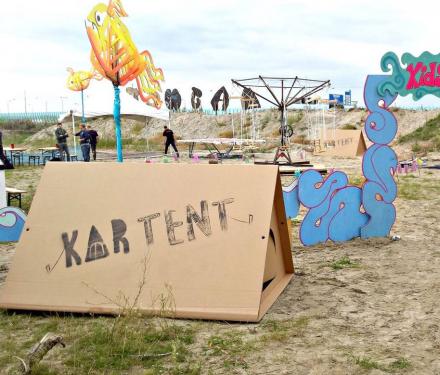 The KarTent is a camping tent that is made entirely of cardboard, and if your first thought (like mine was) is "what if it rains?", no worries as the cardboard tent is completely waterproof for up to 3 days. It is said that 1 in 4 music festival goers never bring their tent back home with them after the festival is over. Whether this is because they got too drunk and destroyed the tent, defiled it with too many bodily fluids, or it just happened to start on fire at one point is unknown. But what if you could just buy a temporary festival tent that is recyclable, cheap, and wouldn't cause any environmental damage if it was left behind (assuming it got put into a recycling bin at some point).
The recyclable cardboard tent is made with a small door on the side of it that you can easily crawl in and out of and even has hinges that you can close and keep the tent completely dark inside even in the morning when you're needing that extra bit of sleep after a rough night, plus there's an air vent on the top of the side that you can open and close when needed. Since the tent is cardboard, the tent can easily be printed onto, so that if you have photographs, text, or drawings that you'd like put onto the tent, they can easily do it.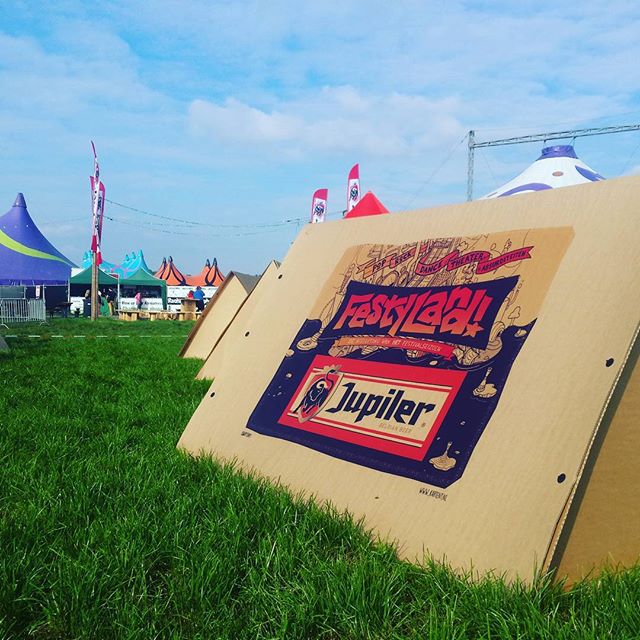 The cardboard tent can actually deliver the tent to your music festival so that you don't even have to haul it with you, and pretty much have a tent ready to go when you arrive at the festival. Festival organizers like them more as well since they are much easier to clean up afterwards and are much better for the environment.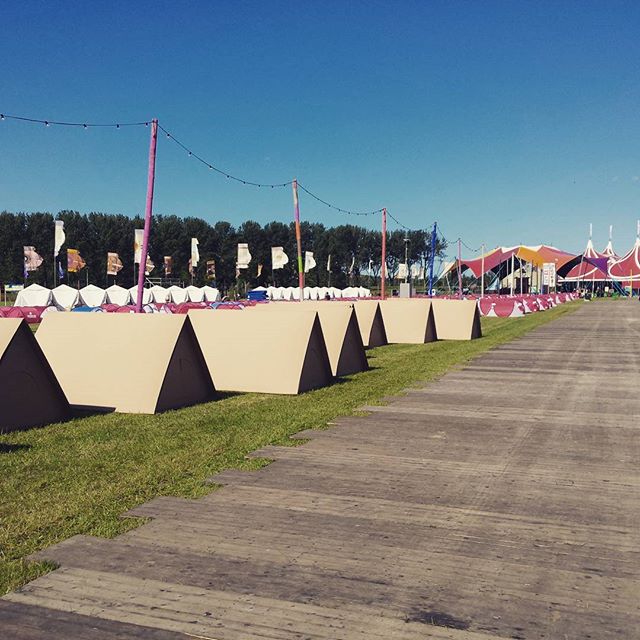 The cardboard tent is made to sleep 2 people, can stay waterproof for up to 3 days, weighs just 1.3 lbs, and measures 8.8 feet long x 4.9 feet wide x 4.2 feet tall.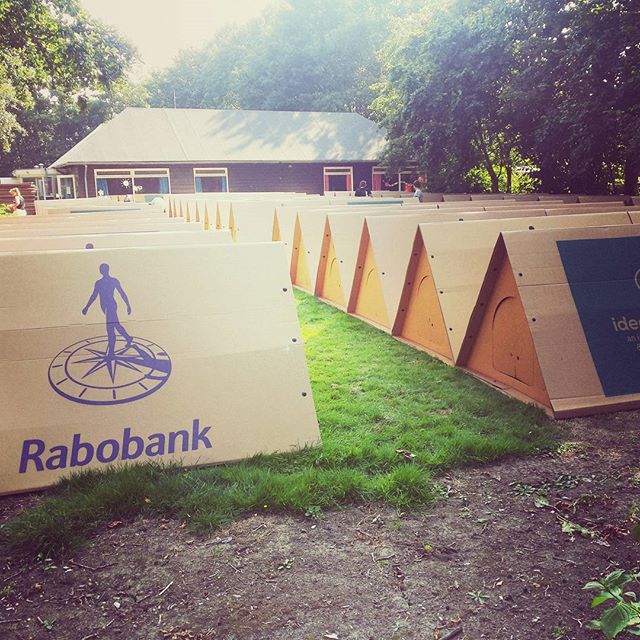 Check out the KarTent cardboard music festival tent in action via the videos below.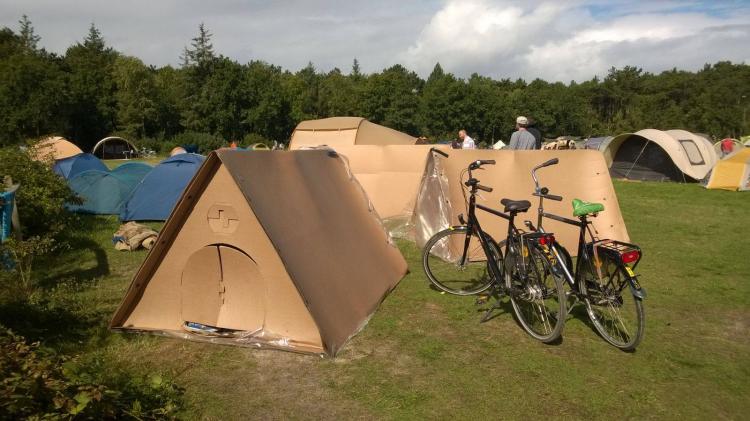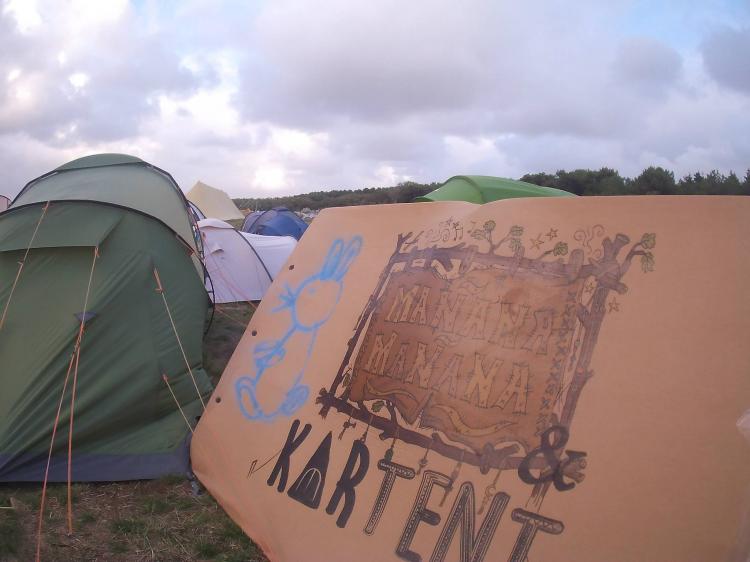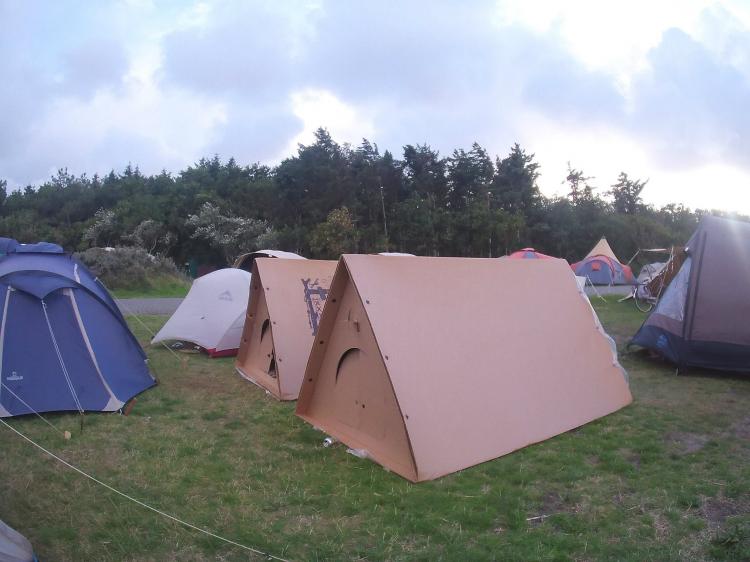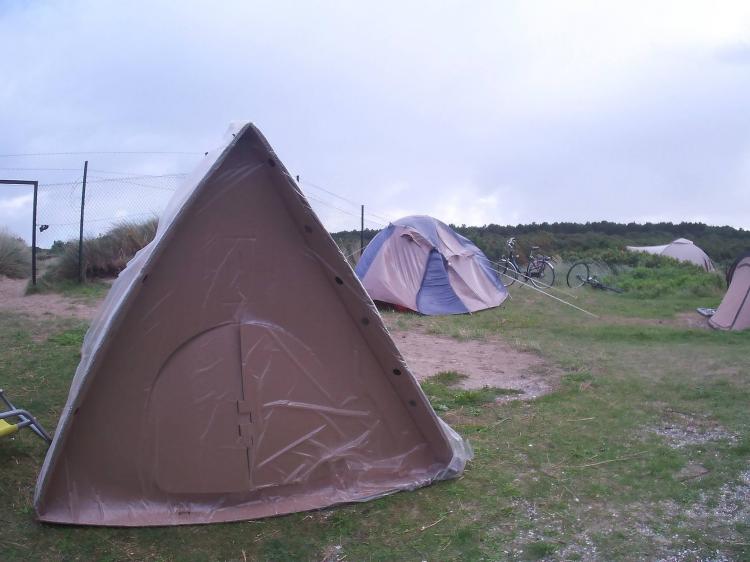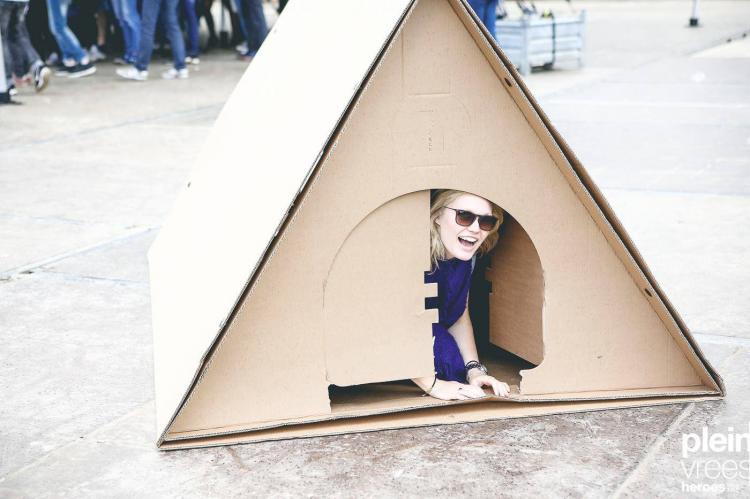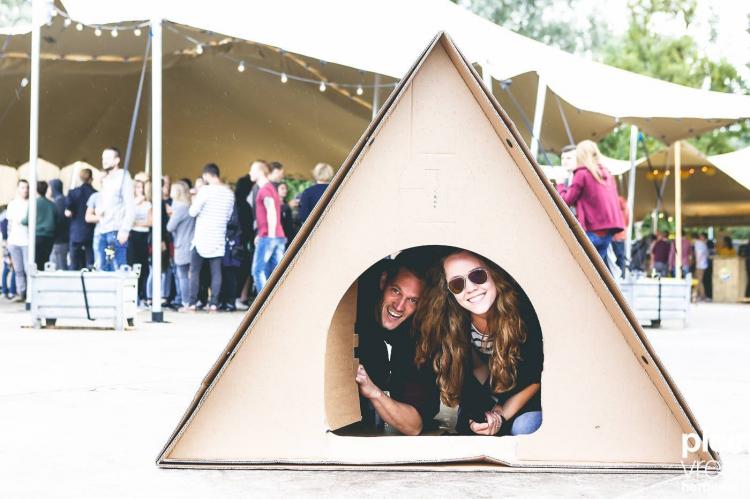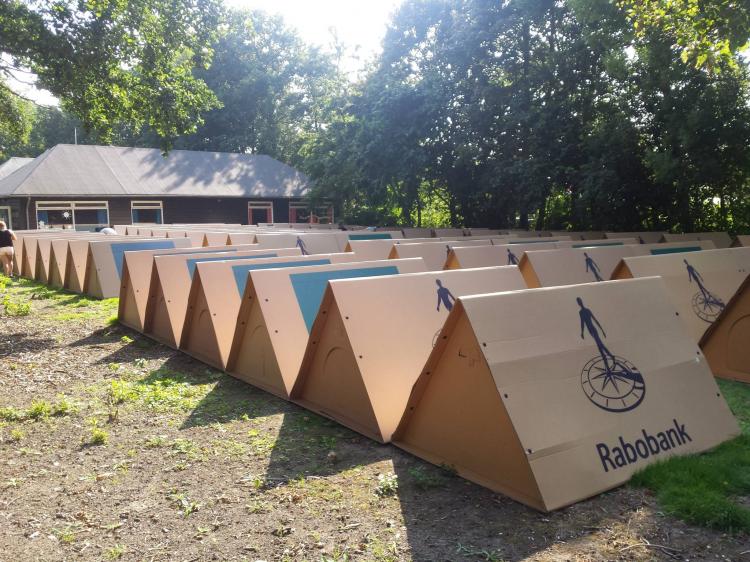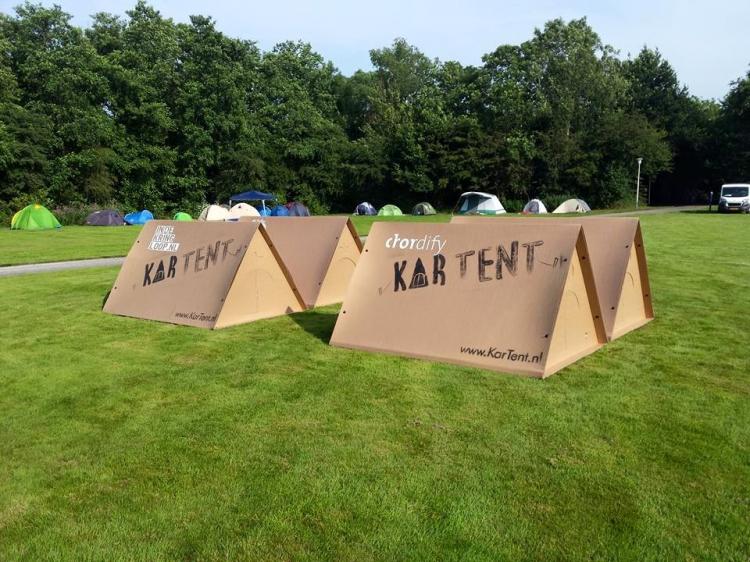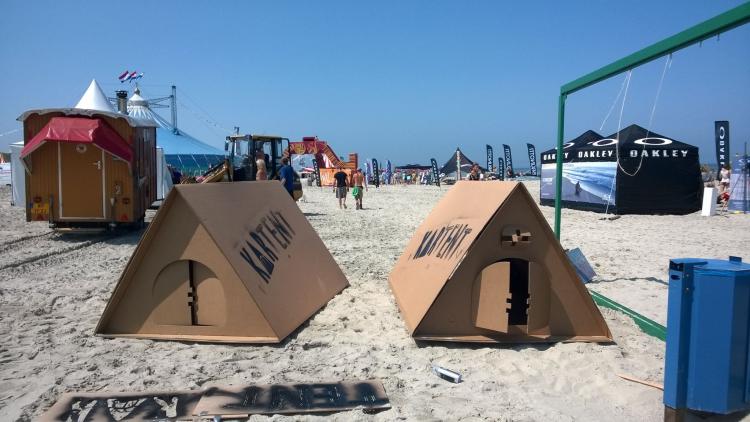 Subscribe To Our YouTube Channel