Intelligent Waste: All-In-One Garbage, Recycling, and Food Waste Bins
By Ryan on 11/08/2016 5:13 AM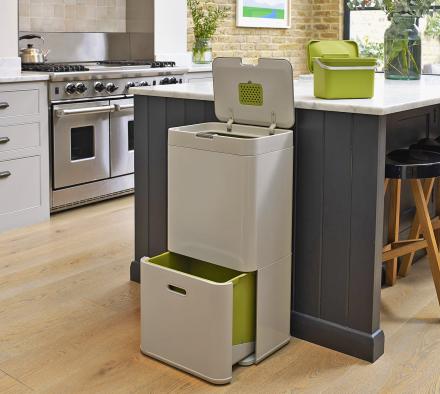 Why have separate bins for your garbage, your recycling, and a spot for food waste when they could all be in one? This handy combo-bin holds all three bins in one nice looking container. Open the top lid to access the garbage and the food waste bin, and open up the bottom drawer to access the recycling area. It almost looks like a modern filing cabinet.
Aptly named 'Intelligent Waste', the combo garbage system is made and designed by Joseph Joseph. The modern garbage can combo system has a charcoal odor filter system located on the underside of the top lid to help eliminate bad smells originating from your garbage. This way you won't need to empty a half-full garbage bag just because of the smell. The filter is super easy to change out, and you can buy refills for the filter here.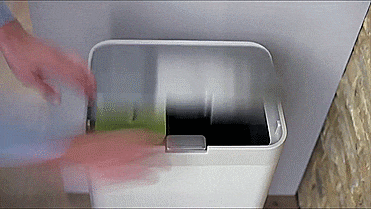 The garbage, recycling, food waste combo bin can easily be moved around your kitchen by using the integrated handle on the side of it, along with the wheels on the bottom. The combo-bin also comes in three different color combos to choose from, a grey and lime-green, or an off-white and lime-green. You can also choose between a dark blue accent color for the waste system here.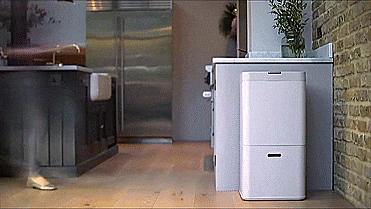 The garbage bin in the Intelligent Waste combo system has a capacity of 9.5 gallons, and the recycling bin has two different compartments that you can use to separate your different items like papers and glass, or cans from bottles, etc.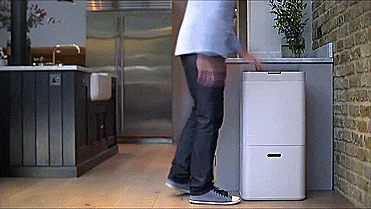 The food waste bin is removable from the bin using a integrated handle that you can use to place onto the counter when placing your excess food into the bin. A bag-retaining ring ensures that all of the compost stays in the bin and can easily be removed without the need to clean the bin out.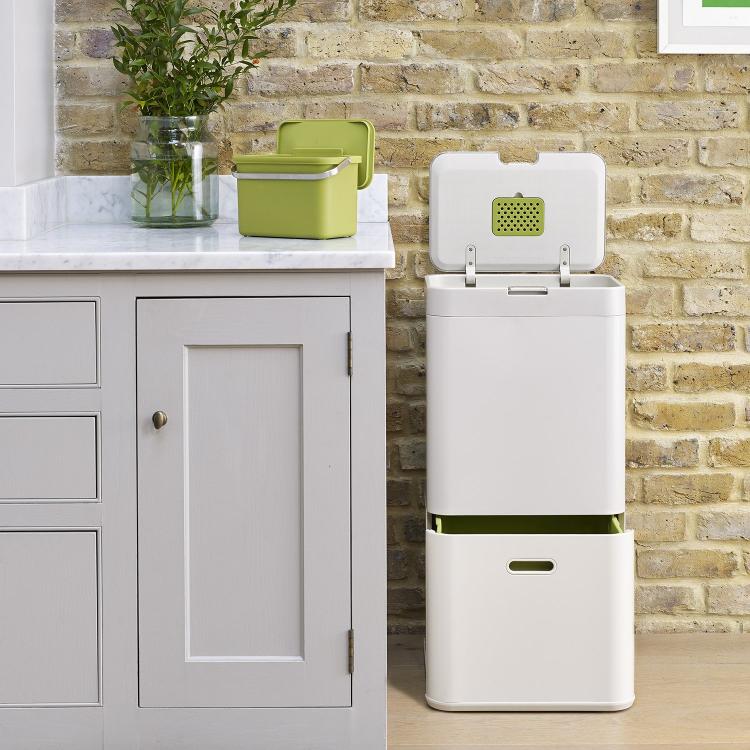 Check out the Joseph Joseph Intelligent Waste combo garbage bin in action via the video below.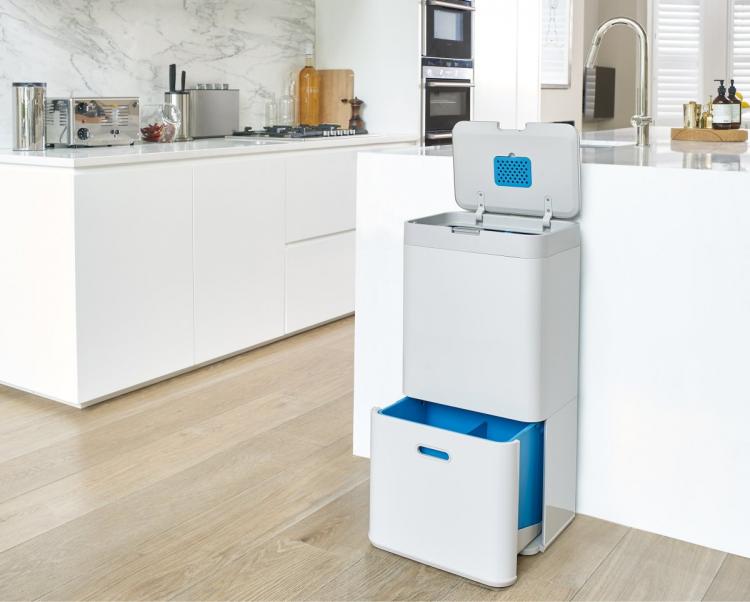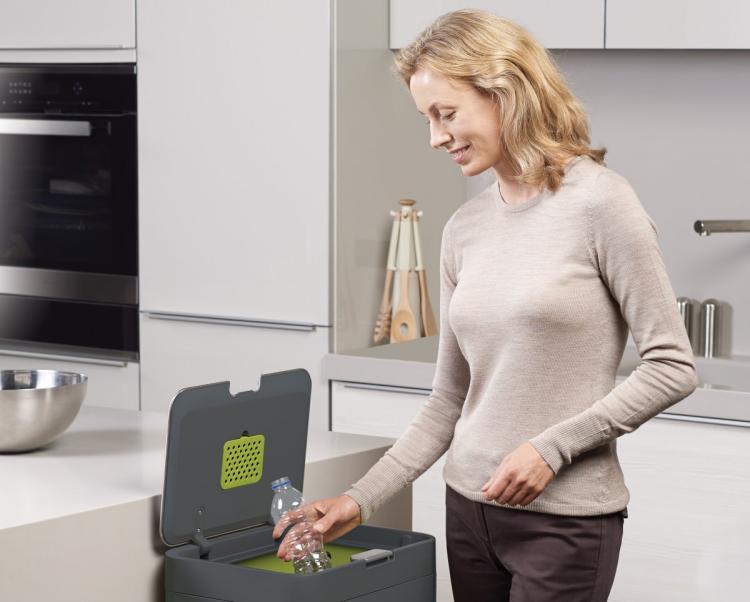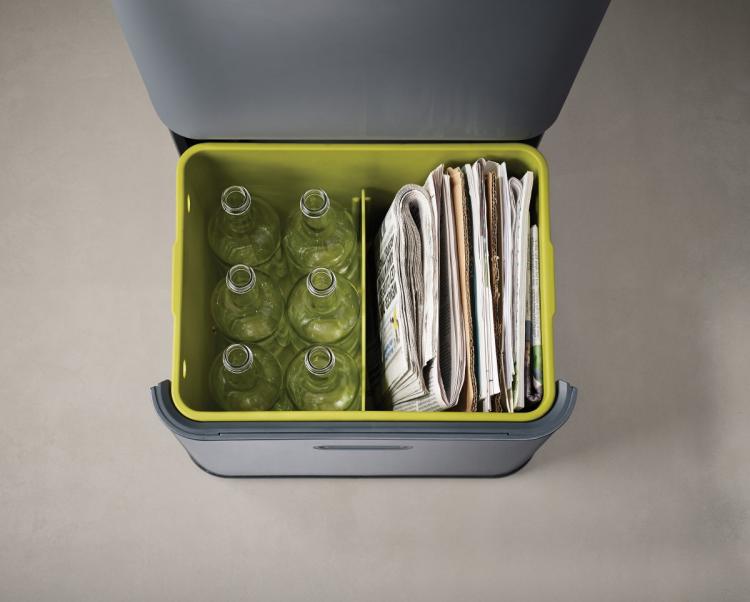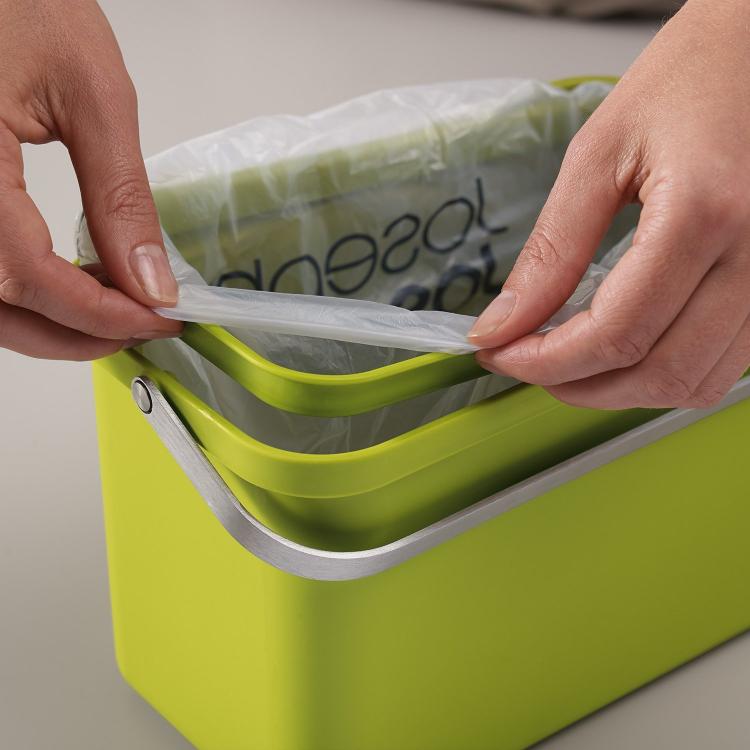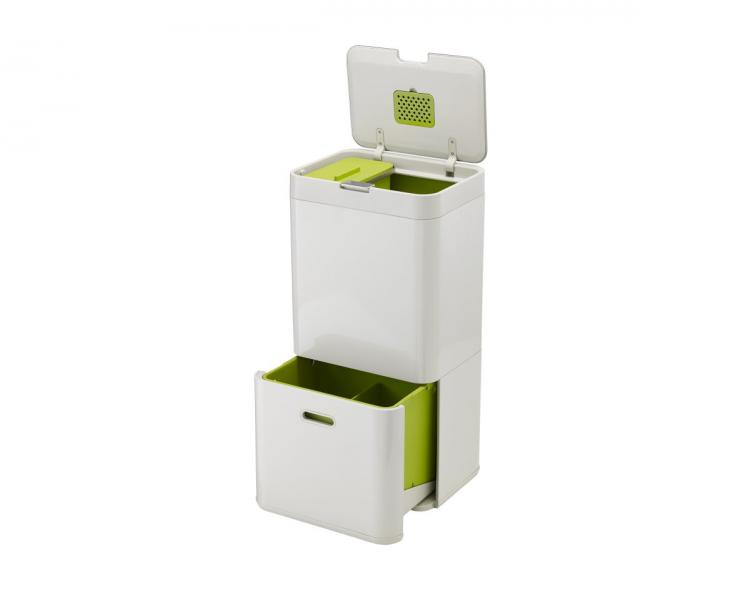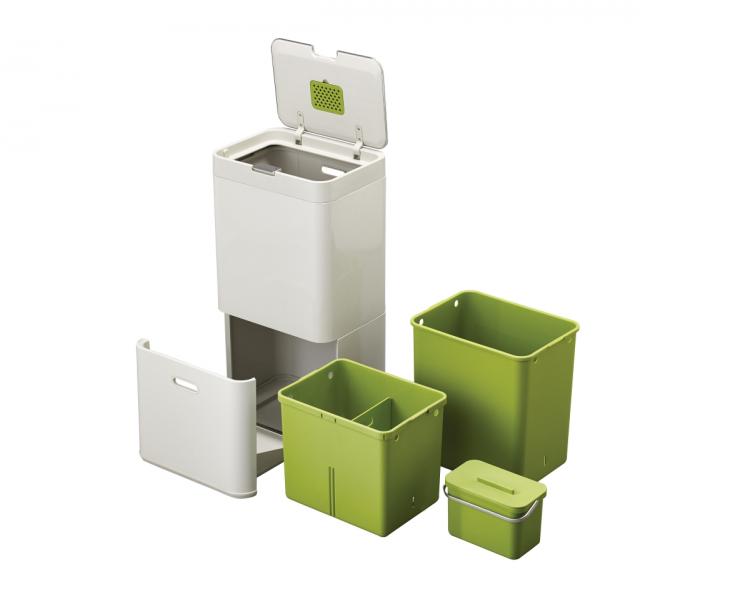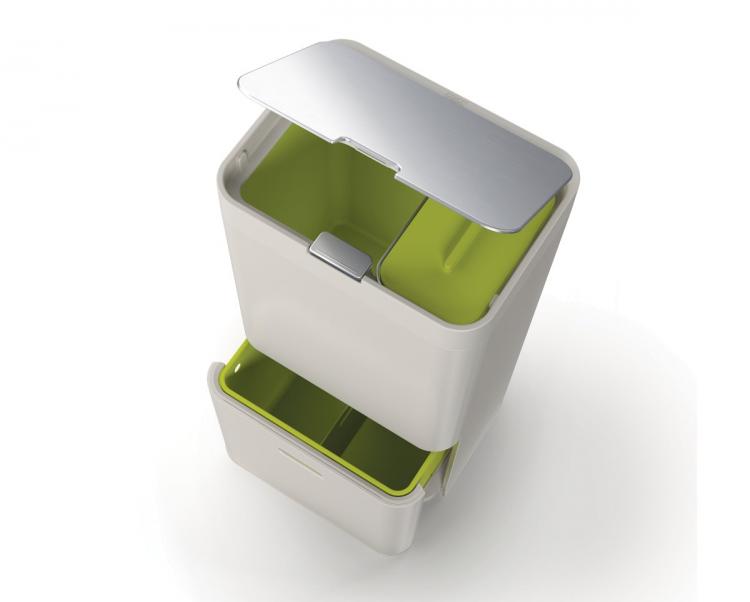 Subscribe To Our YouTube Channel