This Instant Pop-Up Car Tent Attaches To The Tailgate Of Your SUV or Minivan
By Ryan on 01/05/2022 11:22 AM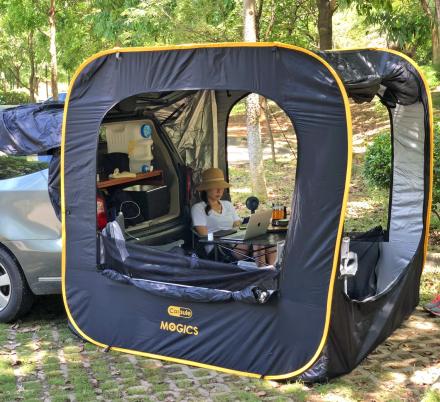 You may remember the tailveil SUV tent that we featured a while back, well now there's another car tent on the market that's even quicker to setup, and it even offers a little extra head room. It's called the Carsule by MOGICS, and it's the perfect way to get away from the bugs, heat, or weather, and offers a nice relaxing area inside for up to 4 people to sit around a table. You can even use the tailgate tent to sleep in, as it can sleep up to 2 adults comfortably while the kids sleep inside the SUV or minivan.
The pop-up tent sets up almost instantly, as it pops open once you take it out of the bag, then you just need to insert 4 poles into sleeves on the corners for it to fully form into a cube. From there it's just a matter of attaching it to the tailgate of your SUV or minivan and making sure there's no openings for bugs to get in! In all, it takes around just 3-4 minutes to fully setup with just 1 person.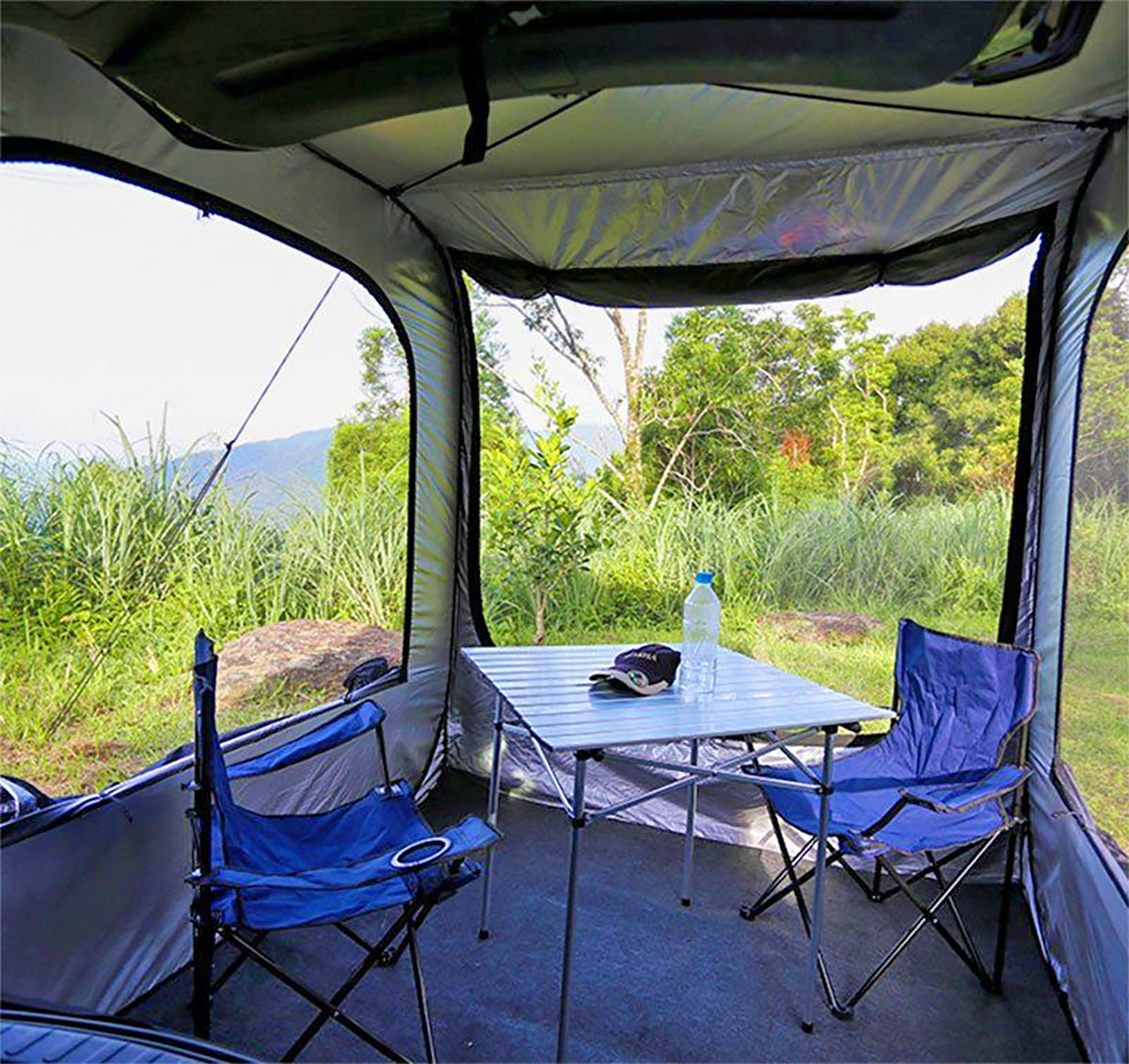 The cube shaped car tent offers ample room inside, measuring 6.6 feet long x 6.6 feet wide x 6.6 feet tall, and offers enough room inside to even fit a table to eat at or work at, with 4 chairs around it. One of the cool features of the car tent is that it's modular, so you can park two or more cars next to each other and connect the tents together to create one big long tent where plenty of people can gather and get away from the heat or the weather to have a meal or sleep.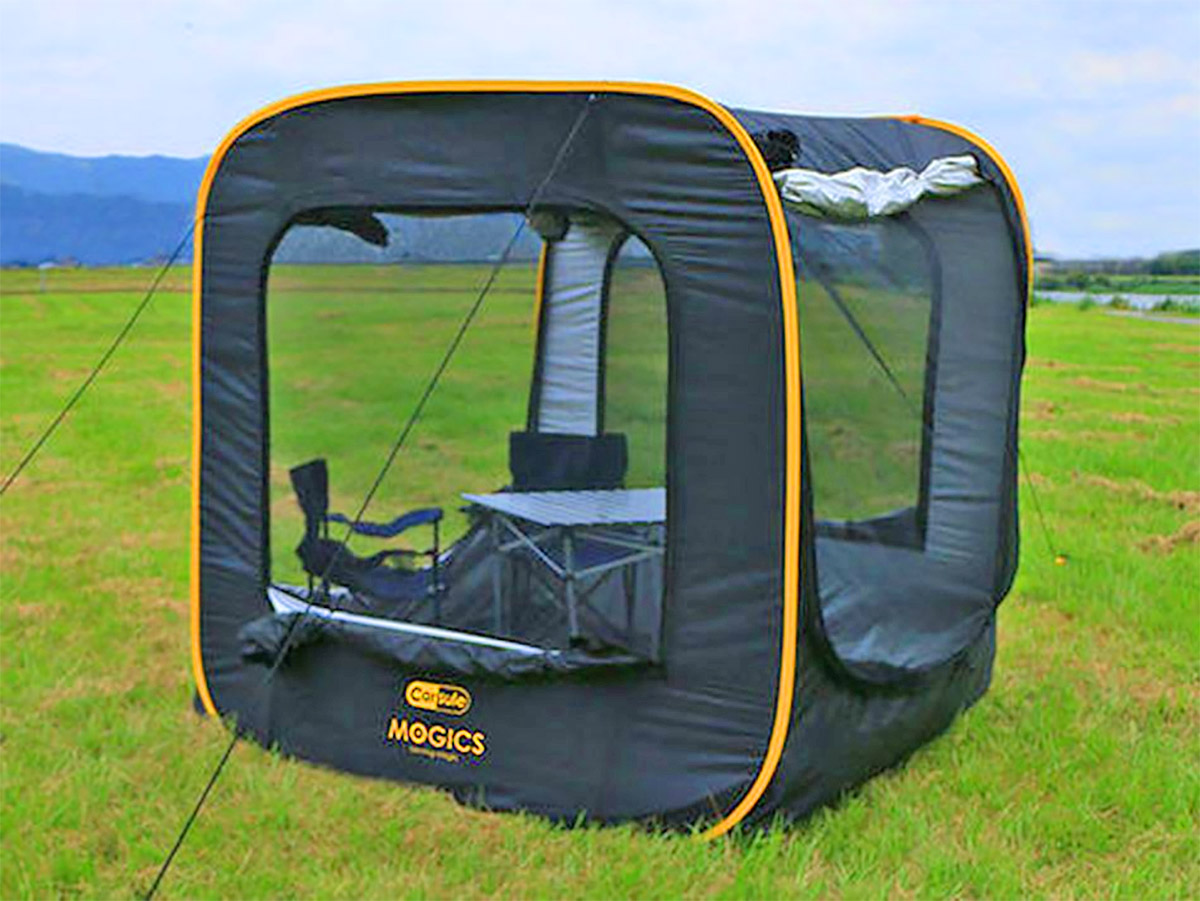 Other features of the pop-up tailgate tent includes a fully waterproof flooring with thick felt carpet for extra comfiness, windows that surround the entire tent that you can open or close depending on the weather, plus all the windows have optional mosquito netting to keep the bugs out. An adaptive car seal along with a magnetic cord ensures you keep to the cool air from your cars A/C in the tent when necessary as well as keep the bugs out at night.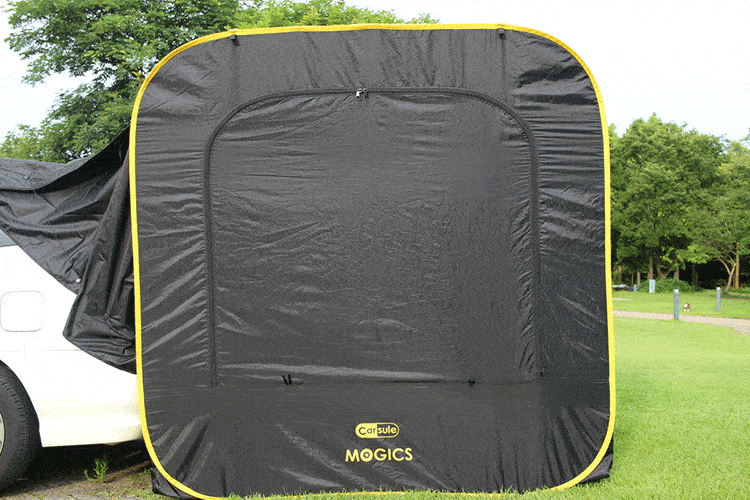 The pop-up SUV tent folds down quickly and easily when you're done using it, as you can just remove the 4 poles, and fold it down instantly and it stores perfectly in a circular bag that you can keep in your car for the next time you'd like to use it. The package includes the car tent itself with a storage bag, 2 ceiling tension ropes, 4 guy ropes, 4 screw-in pegs, and 2 magnet cords. The tent is black in color with yellow borders, fits onto most standard SUV and minivan tailgates that swing up (width under 2M high under t 1.8M).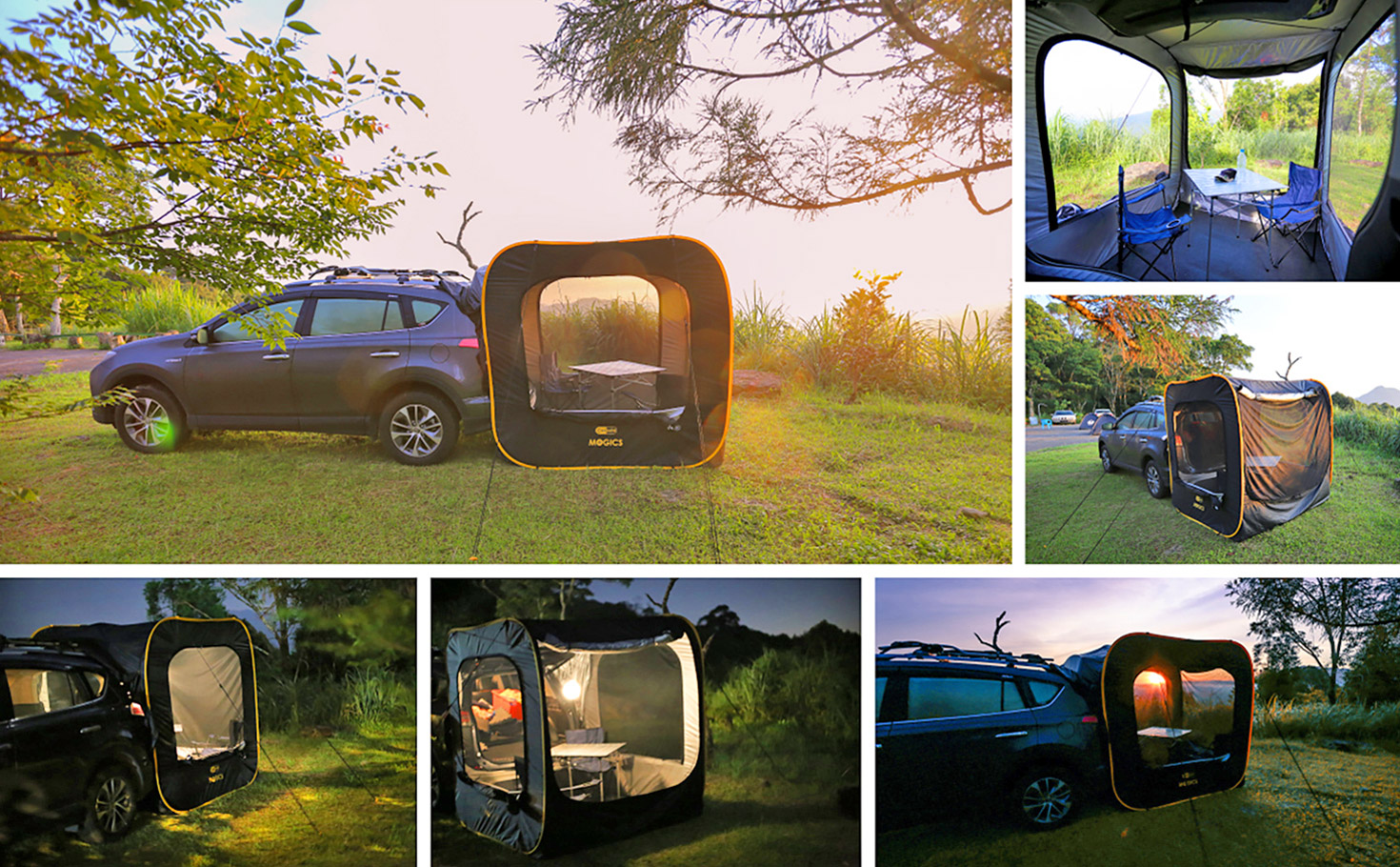 Check out the Carsule instant pop-up SUV/Minivan tailgate tent in action via the video below.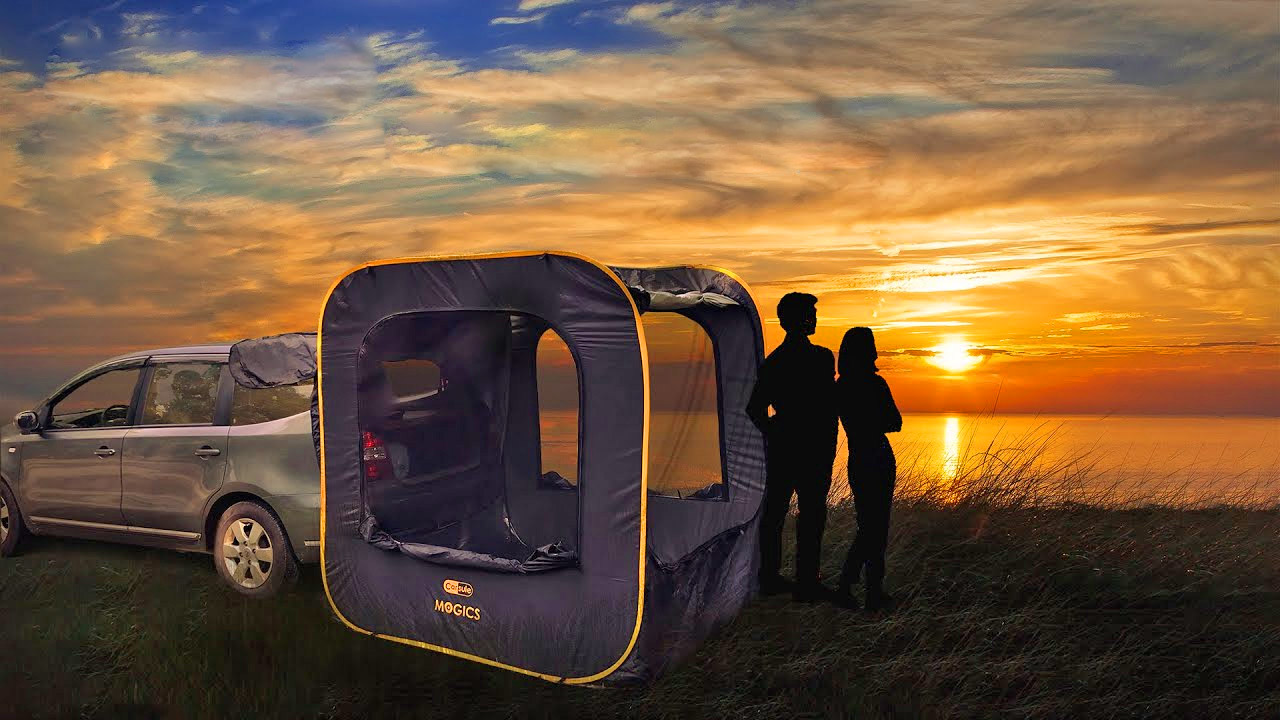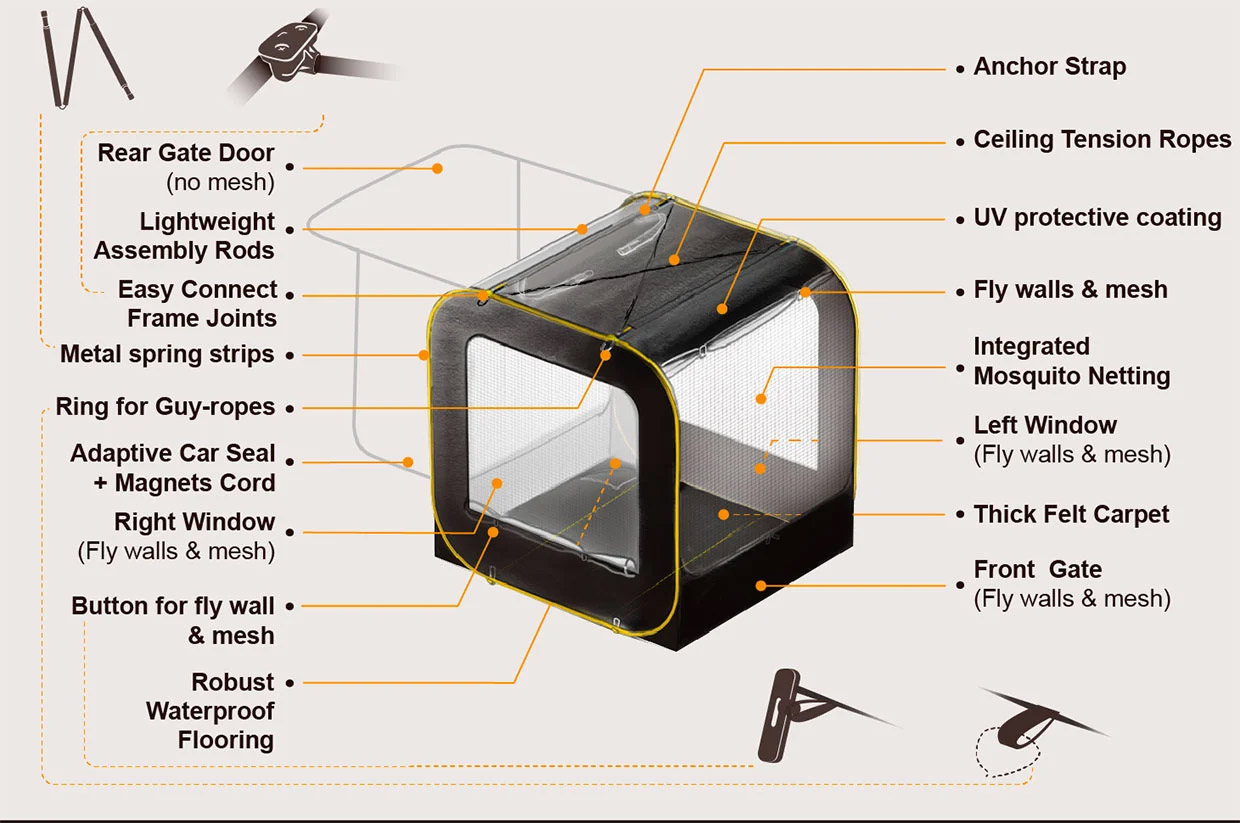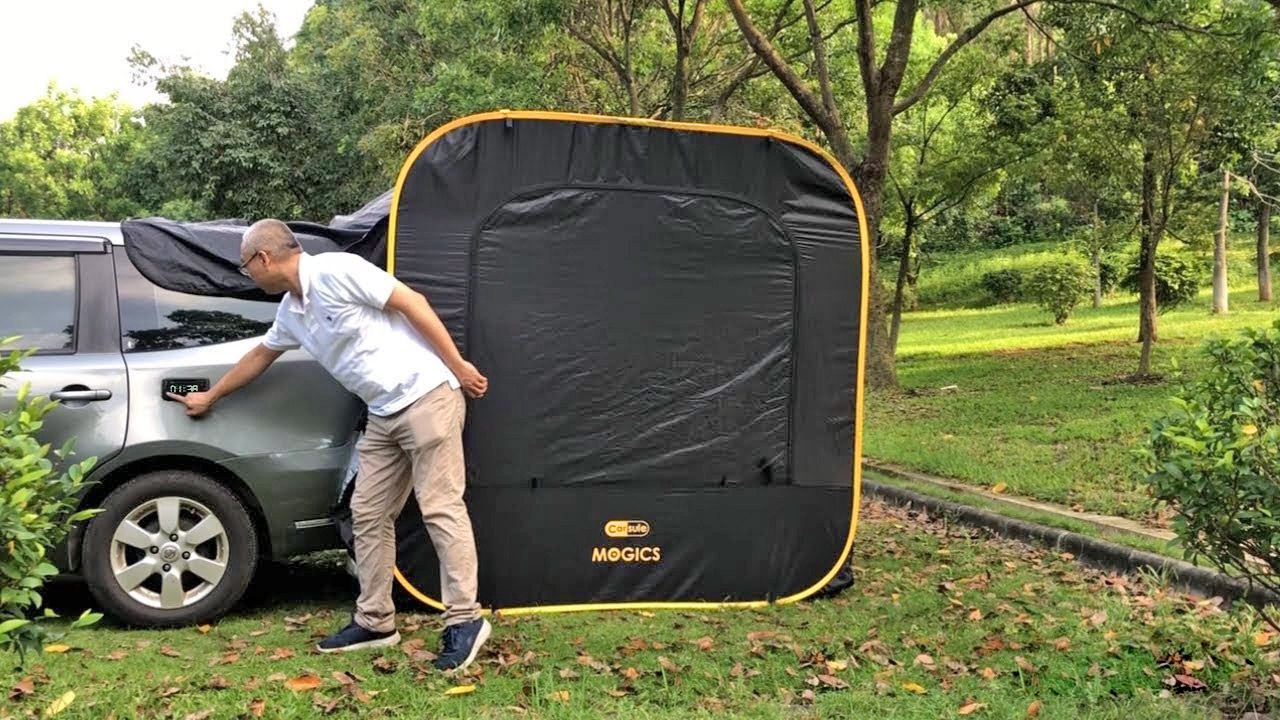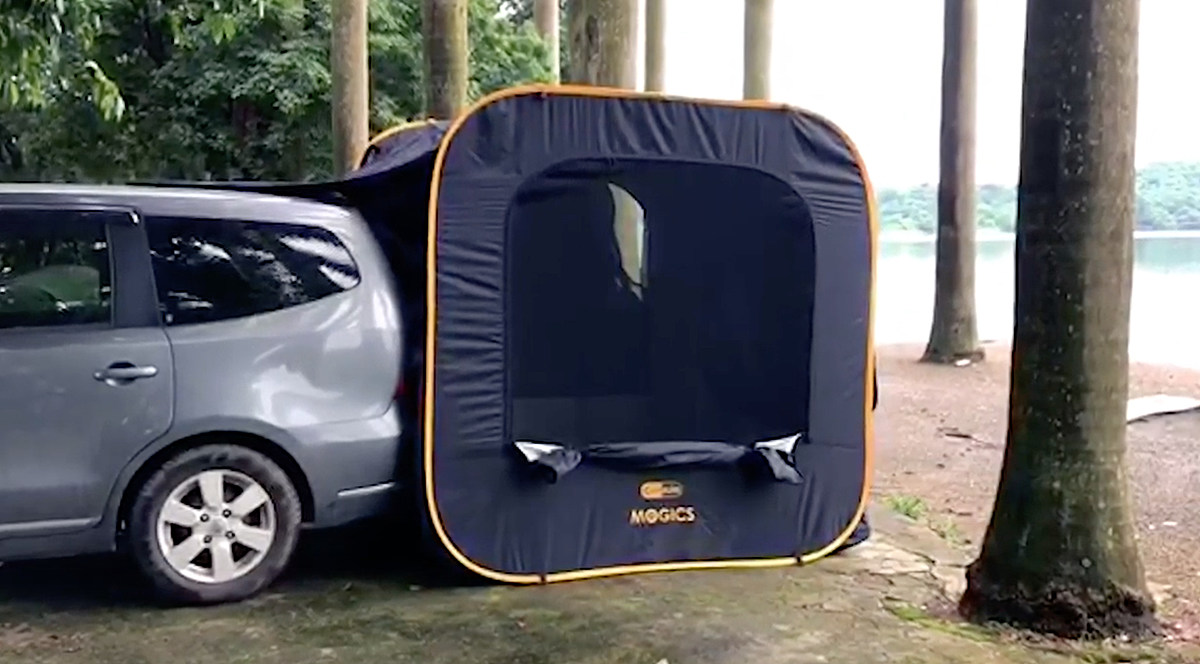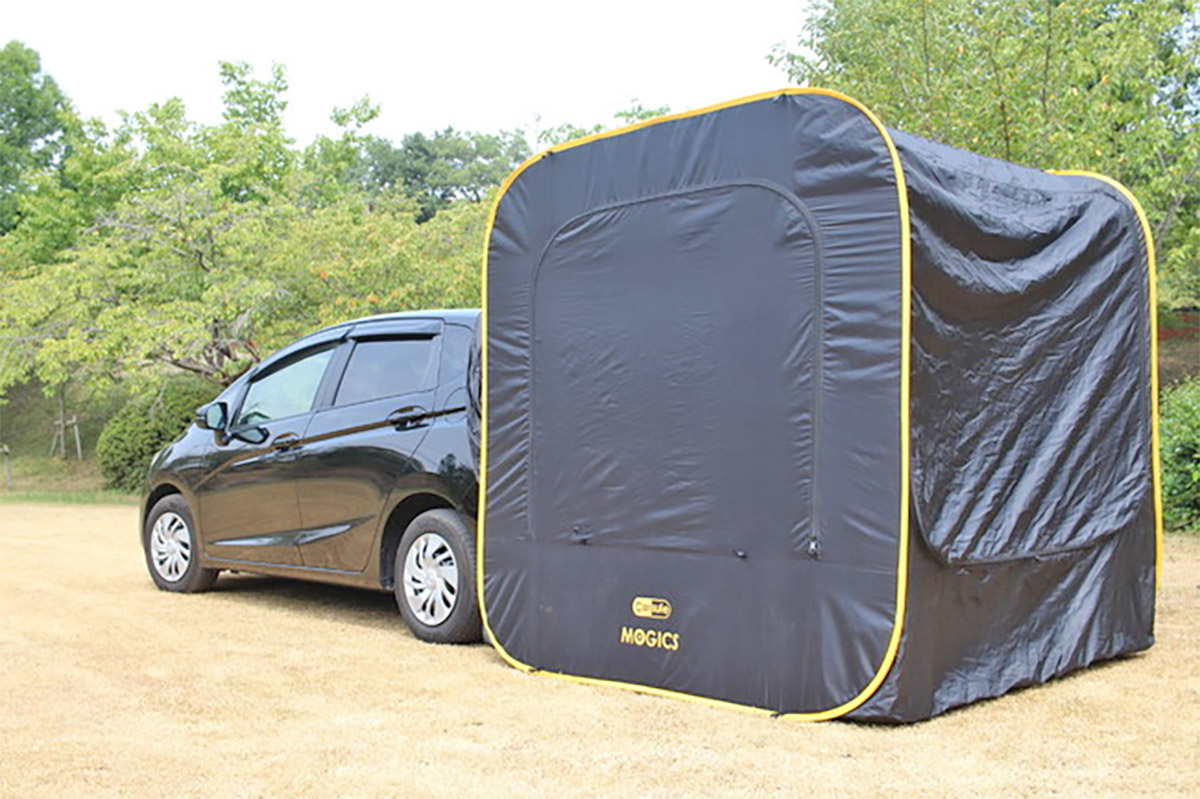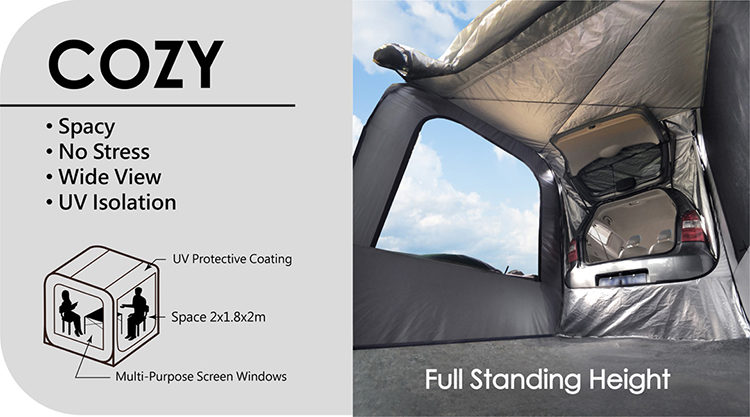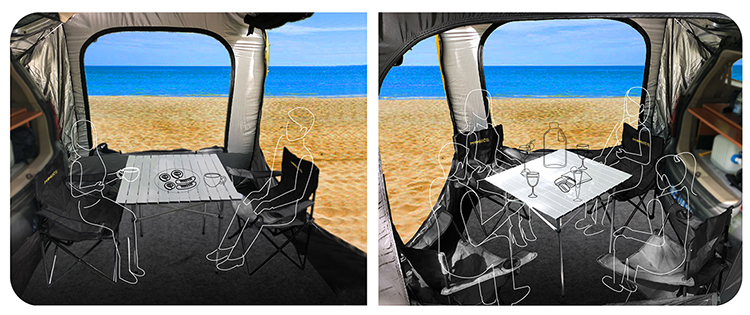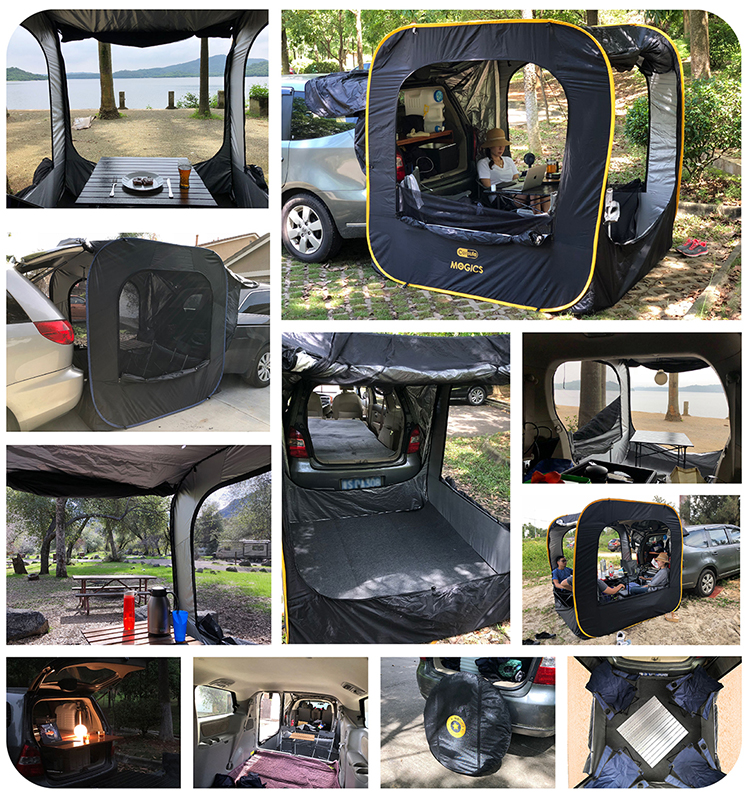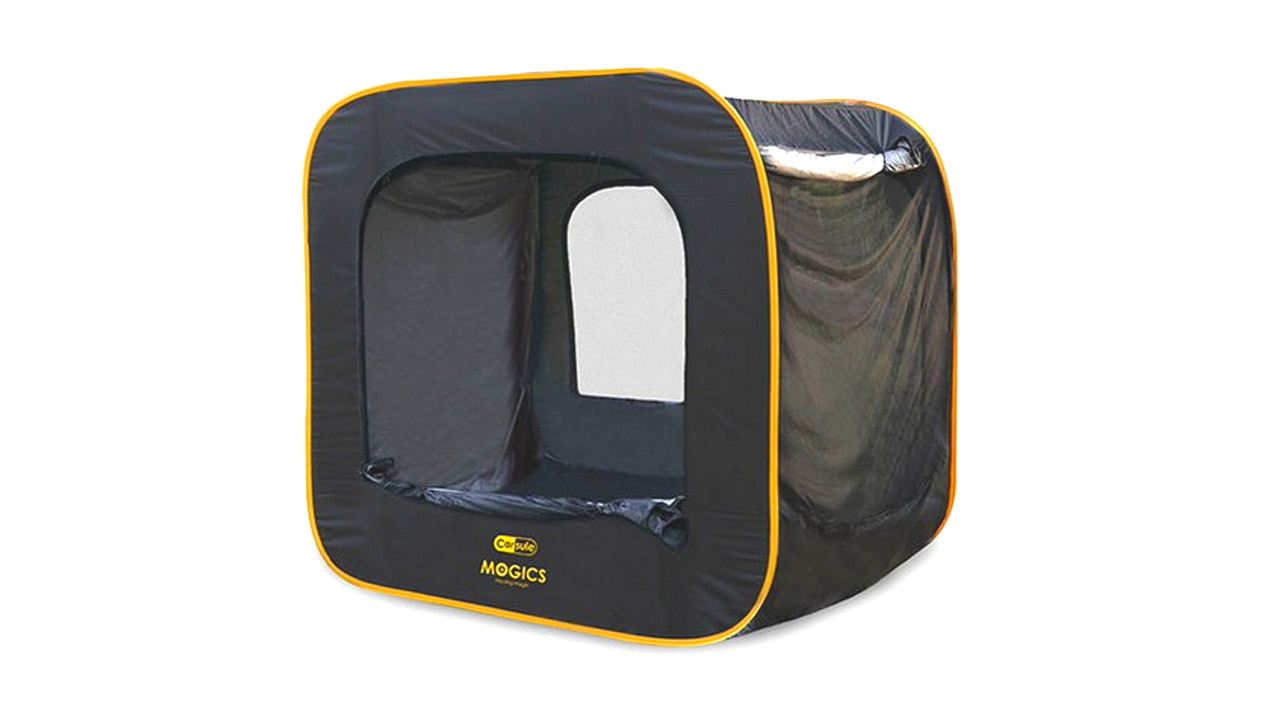 Subscribe To Our YouTube Channel