There's Now an Inflatable Cozy Coupe Car Baby Float
By Ryan on 05/15/2023 10:00 AM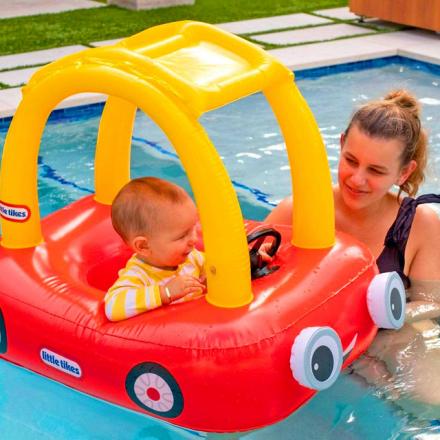 Let's make a splash, folks! Grab your sunblock and your tiny tots because we're diving straight into the joyous world of the Inflatable Cozy Coupe Baby Float. We're transforming your pool into a mini highway for your little munchkin. Say goodbye to the regular sidewalk adventures with the classic Cozy Coupe toy car. It's time to float, bask in the sun, and make waves in your very own waterpark at home!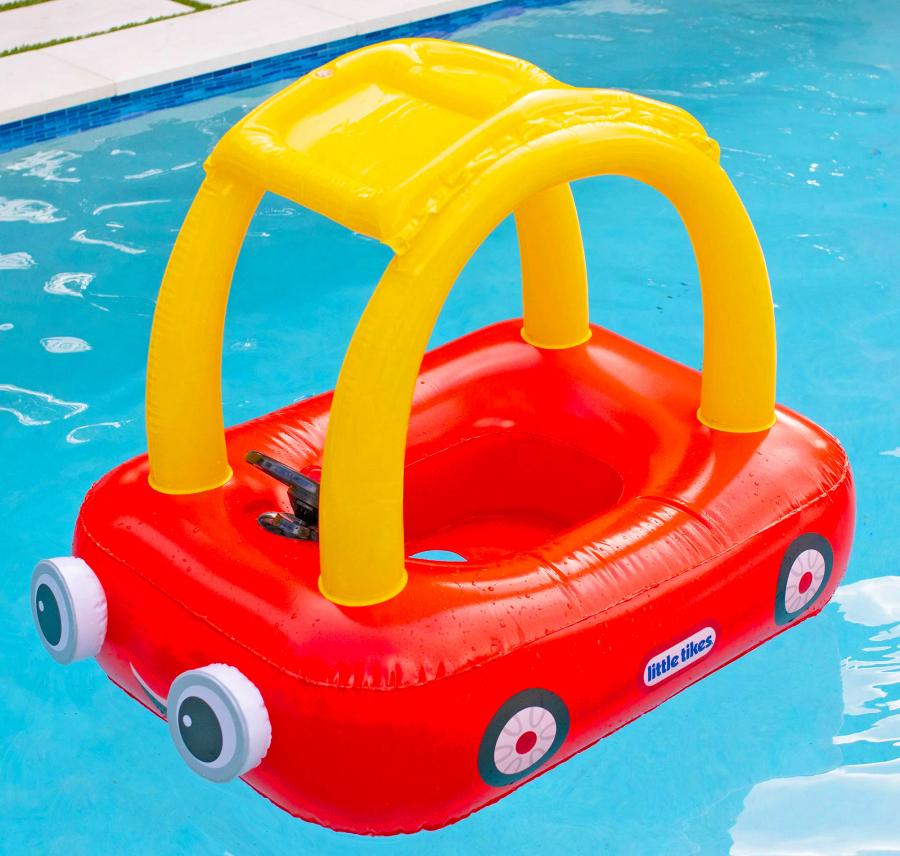 This baby float stands out with its adorable design that features the same large eyes and face on the front of the car, giving it a friendly and inviting appearance. The sides flaunt fake wheels, adding to the realism and making your child feel like they are really in control of their own vehicle. And it's not just about the looks; every detail of this float has been meticulously crafted with the highest quality PVC plastic, ensuring it is both durable and safe for your child.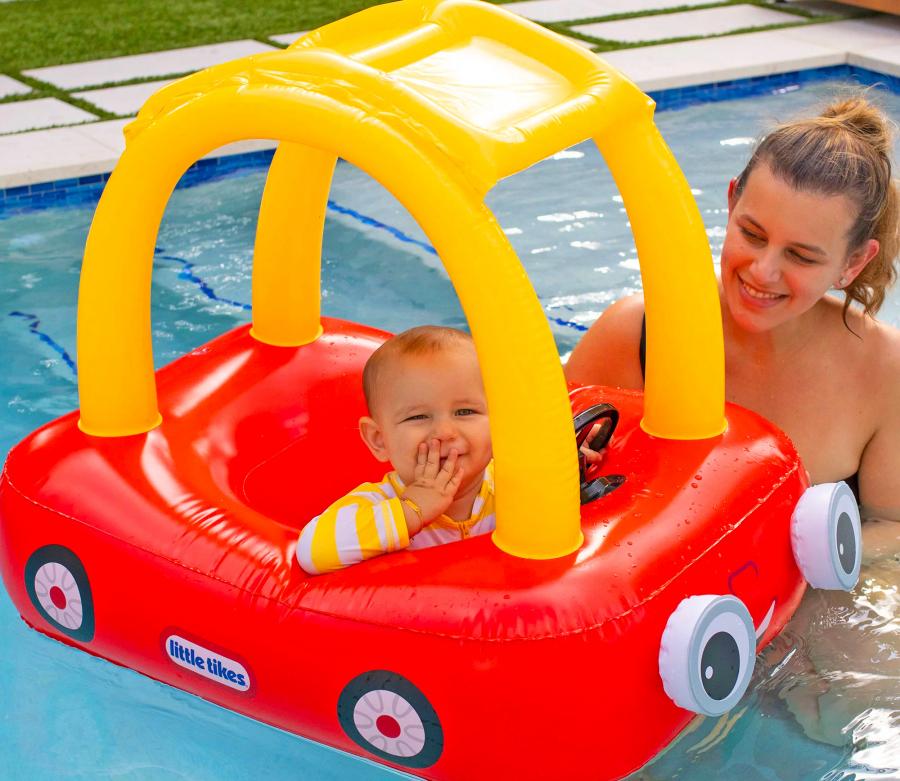 One of the key features of the Inflatable Cozy Coupe Baby Float is its yellow top. This brilliant feature serves as a shade, protecting your child from the glaring sun as they splash around in the pool. It is a thoughtful design element that adds to the overall safety of the float, allowing your little one to enjoy their time in the water without the risk of sunburn. The bottom of the float is designed with two leg holes, allowing your child to splash their feet around freely. This not only increases the fun factor, but it also helps to enhance their motor skills and coordination in a safe and controlled environment. Safety is a paramount concern when it comes to any product designed for children, and this baby float is no exception. Your child is secured on all sides of the float, ensuring there's no risk of tipping over. This makes the float an ideal choice for parents who want to introduce their children to the pool but are worried about safety. But the fun doesn't stop there. The float also features a steering wheel that your little one can turn, allowing them to direct their aquatic adventure. What's more, it comes equipped with a horn that actually beeps, adding another layer of realism and joy to their playtime. These interactive elements not only keep your child entertained but also help develop their cognitive and fine motor skills. The Inflatable Cozy Coupe Baby Float is recommended for ages 1 to 3, making it a perfect gift for toddlers. It's a great way to introduce them to water and swimming in a way that is both enjoyable and safe. What's more, this float is as practical as it is fun. It inflates in mere seconds, meaning your child can start enjoying their pool adventure almost instantly. When fully inflated, it measures 32 x 22 x 23 inches, providing ample space for your child to sit comfortably and safely. Cleaning this float is a breeze, thanks to its high-quality PVC plastic construction. A simple wipe down after use is all it takes to keep this float looking as good as new. To sum up, the Inflatable Cozy Coupe Baby Float is an innovative and well-thought-out product that combines fun, safety, and developmental benefits. It brings the joy of the classic Cozy Coupe toy car to your pool, providing your little one with endless hours of aquatic fun. With this float, every day will feel like a sunny adventure on the water for your child. You can snag the inflatable Cozy Coupe Car Float from Amazon for around $30 bucks! Check out the inflatable Cozy Coupe car pool float in action via the video below!
Subscribe To Our YouTube Channel