Pipe Robot Lamp, Plug, And Gadget Holder
By Ryan on 09/19/2018 10:41 AM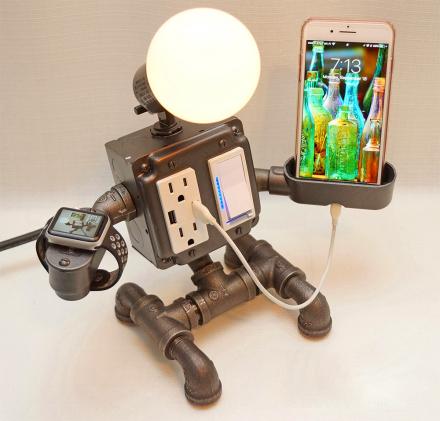 If you happen to need a robot friend on your desk, you may have just found one. Although he doesn't move, talk, or really do anything like an actual robot does, he does look kind-of like a robot. Plus, he works as a lamp, gives you a handy spot to plug and charge in your laptop and other devices, and will also give you a handy spot to hold your smart phone, smart watch, and more. When he asks you what his purpose on, at least you can tell him that he serves a greater purpose other than just passing the butter.

View all color options here
The industrial pipe robot works great as a piece for on your desk, on a night-stand, or just on a table if you happen to run an Air-BNB or something similar. The pipe robot lamp has an extremely unique look that'll give your room that extra piece of flare, design, and functionality that it needs.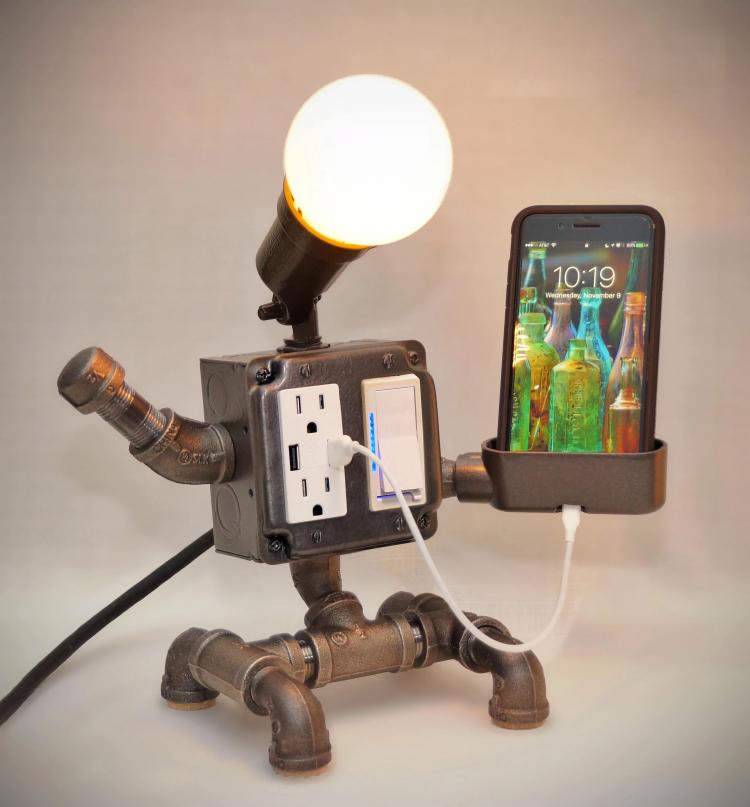 The industrial pipe robot features two grounded AC outlets, two fast charging USB outlets, a light-bulb as the head of the robot that has a full-range sliding dimmer with blue LED indicator gauge to control the light, along with a smartphone charging cradle that can hold smart phones that are up to 3.5 inches wide (easily fits iPhone 8 Plus with case).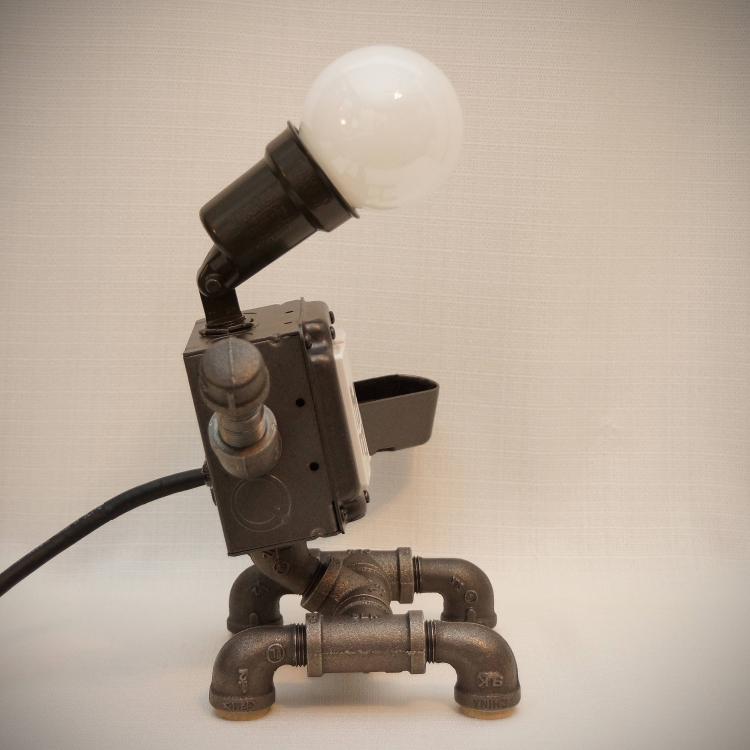 The smart phone holding bin on the robot's arm has an opening on the bottom of it to easily string a charge cord through it to charge your phone and plug it into one of the outlets or a USB port on the robot's body. Though, you'll pay extra for additional options.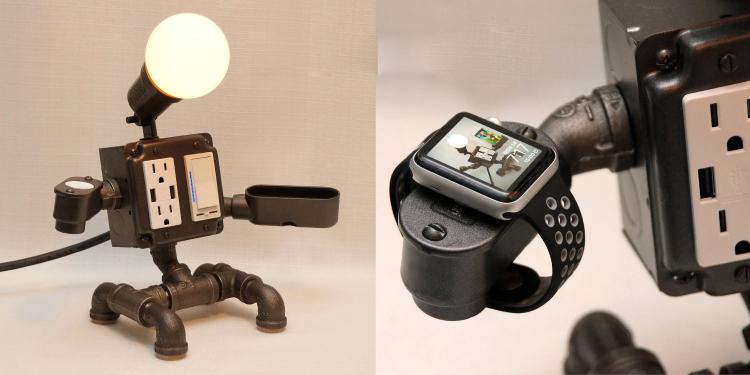 On the industrial pipe robot's other hand you can choose to have nothing, a smart watch charger and holding arm, or another smart phone charging cradle where you can hold a slew of other small items.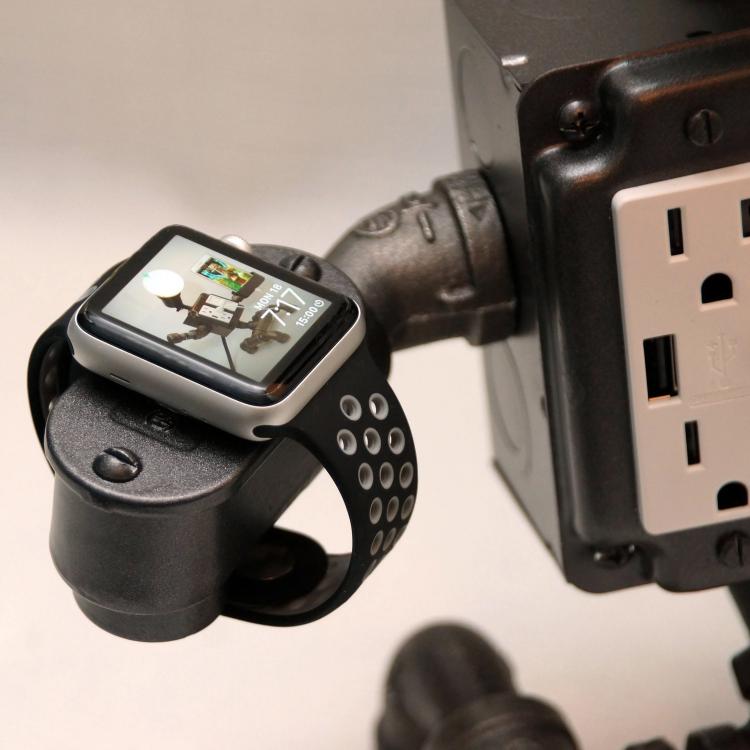 The pipe robot lamp uses a grounded, cloth-covered 6-foot power cord with a space-saving right-angle plug, it stands 12 inches tall, and weighs 5.5 lbs.