This Hilarious 'I Saw That' Jesus Door Corner Decor Sign Will Help You Repent
By Ryan on 11/01/2022 1:26 PM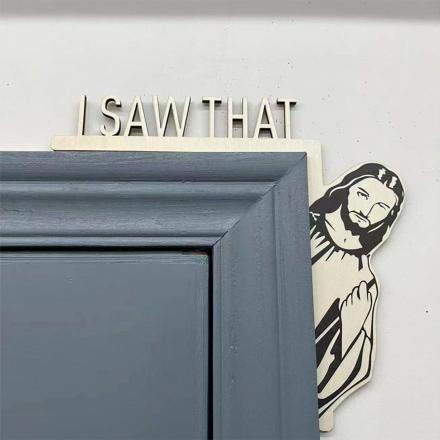 Jesus was a heck of a guy, and while his followers were often instructed to focus on having faith even in things unseen, it'd also be nice to have him around from time to time for a little extra guidance. Sure, you do the best you can to avoid living in sin, but sometimes a gentle reminder that the Lord sees all could be helpful — especially coming from the resurrected son himself.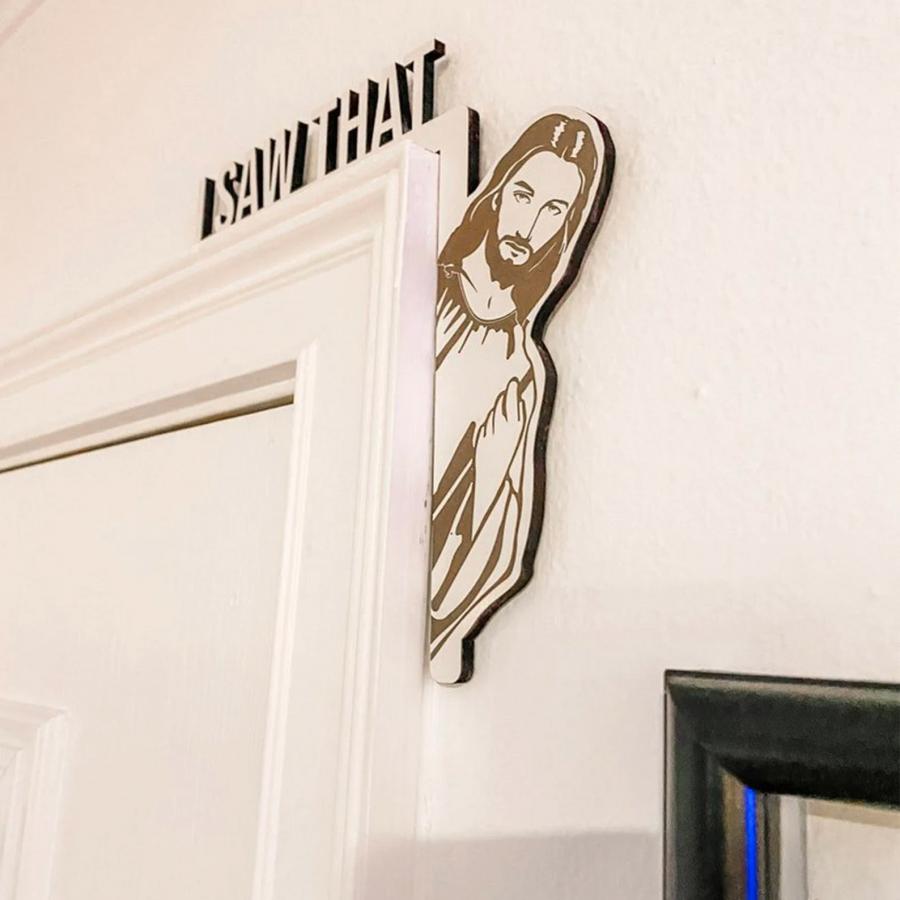 One way to remind yourself to behave is through this funny Jesus door frame decoration, which shows the one and only Christ poking his head out and exclaiming "I Saw That" to keep you from going astray in your own home, office, church or other space.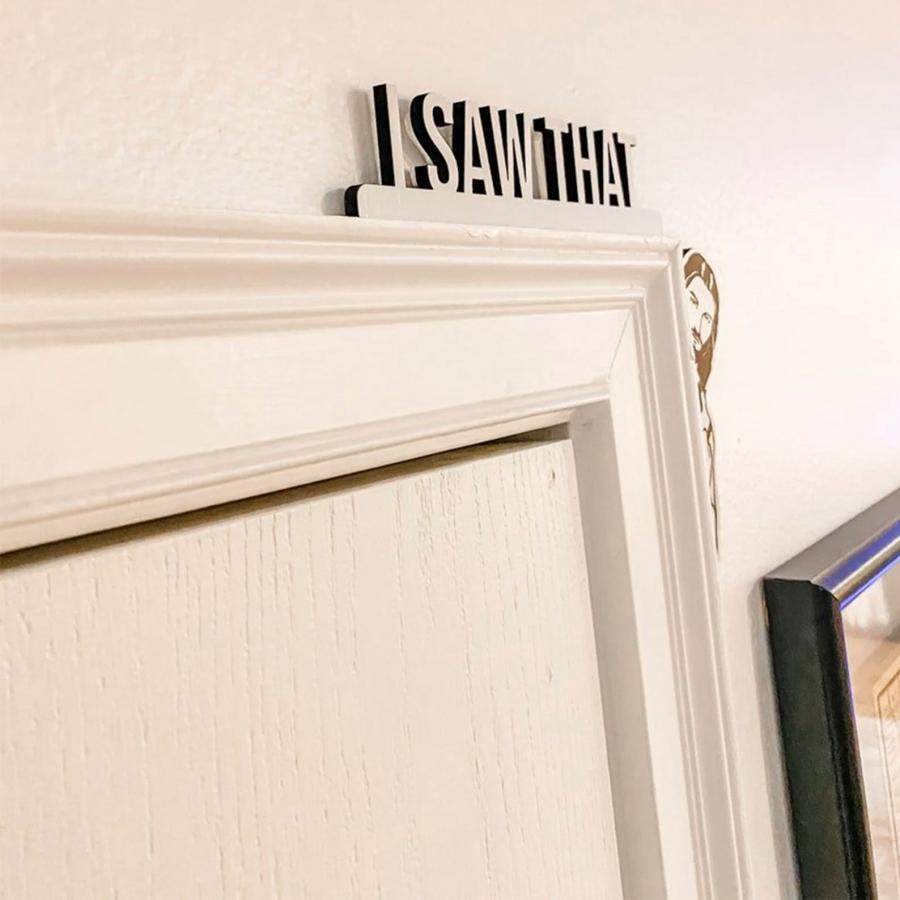 This "I Saw That" Jesus decorative door corner comes from Rural Carpenter on Etsy, and it's the perfect gift or adornment for anyone trying to keep their sins in check. It's the perfect decorative gift for any Christian home or space, and it'll certainly keep your friends on their toes when they come over!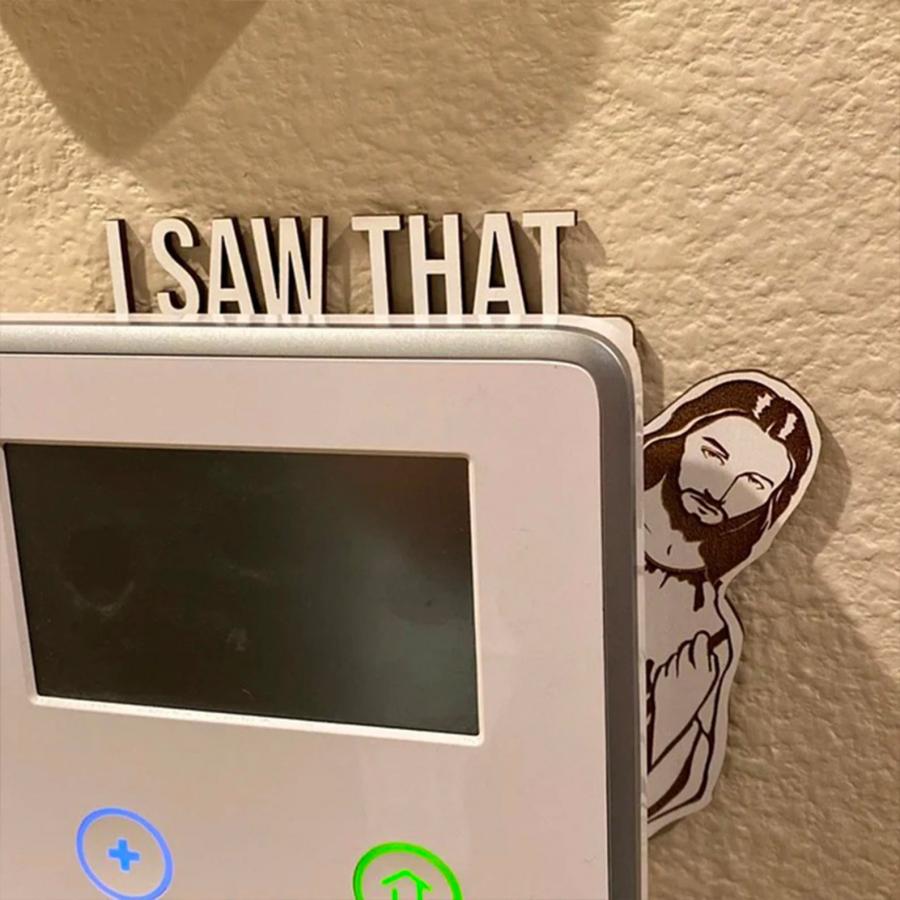 Upon receiving this hilarious Jesus doorframe decoration, all you need to do is set it on the corner of your doorframe, and you'll have Jesus performing miraculous displays of keeping your crap together for you every time you walk through that door.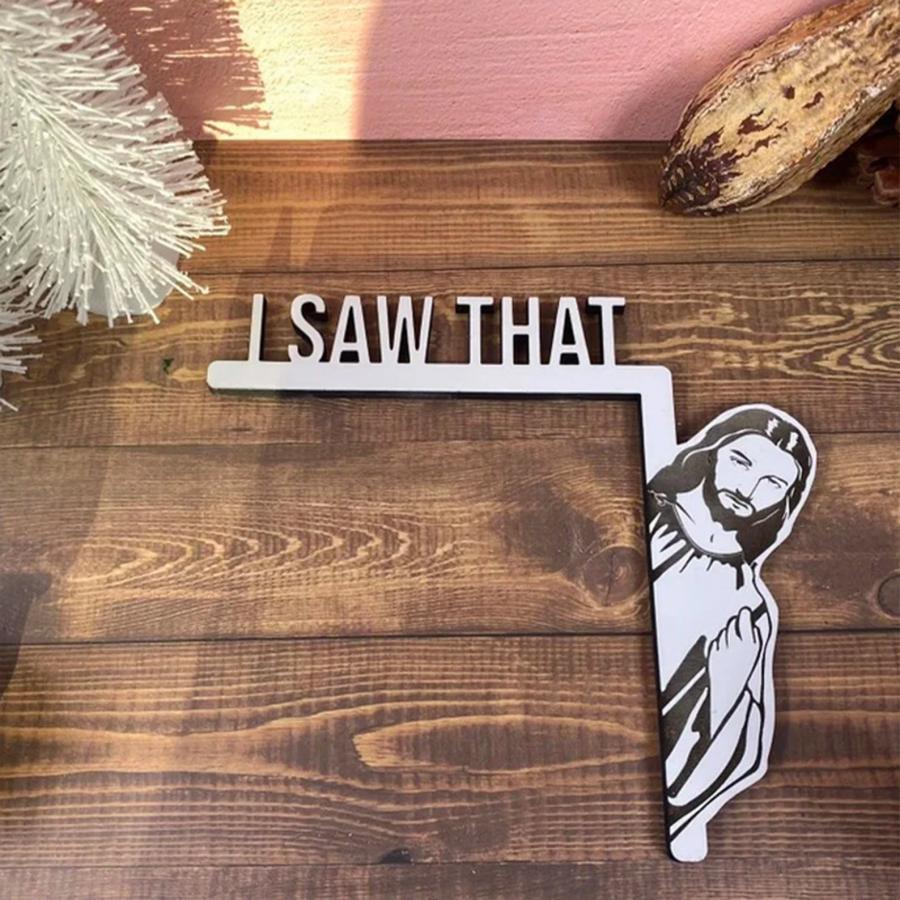 As if it wasn't incredible enough on its own, the Jesus "I Saw That" sign comes with a whiteboard finish on the front, so you can write in colorful (or non-colorful) decorative elements on the front to make this sign pop even more.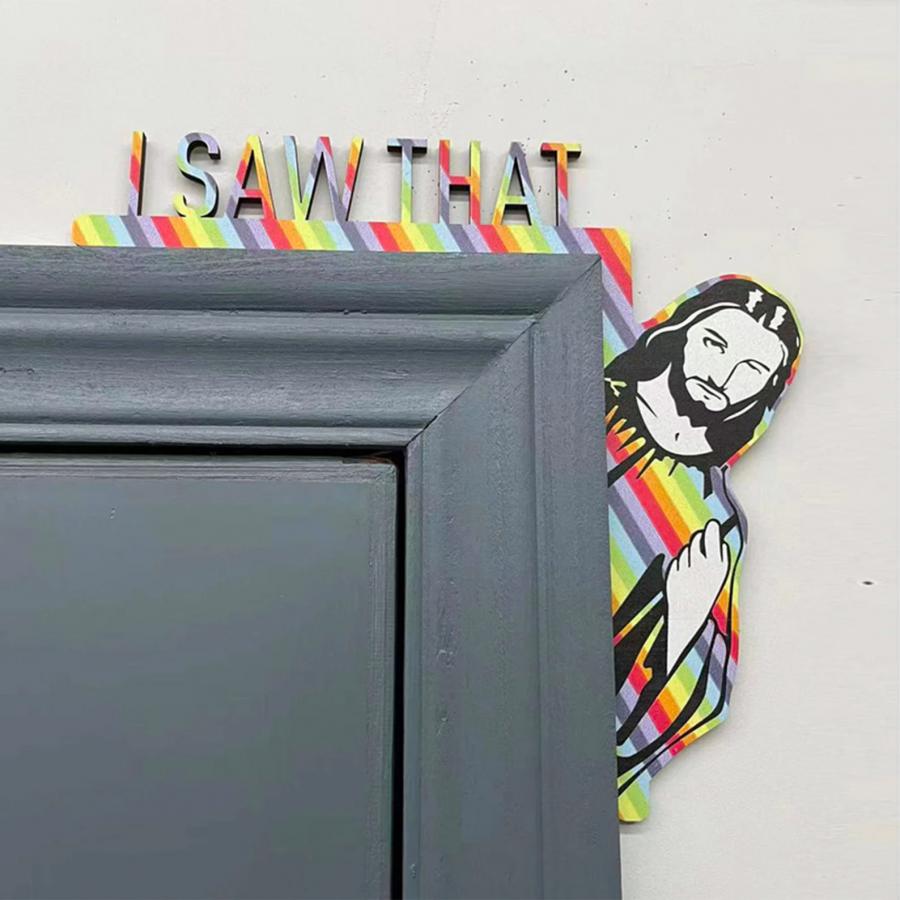 When making your purchase of the Jesus doorframe sign, you simply select a color between brown-white and multicolor, then select the direction orientation you want. You can choose either a left-side, right-side or both-sides configuration of the "I Saw That" Jesus doorframe sign, each featuring a super thin design that makes mounting it easy.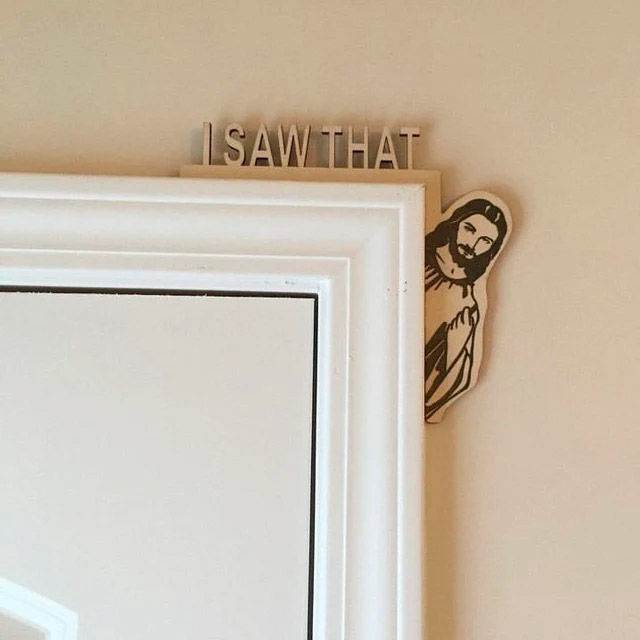 The handmade corner Jesus sign is 8.46 inches wide, 6.7 inches tall and just about 0.2 inches deep and is made from a durable composite board. It's also weatherproof according to the shop, so it can be just as useful as an outdoor Jesus doorframe sign.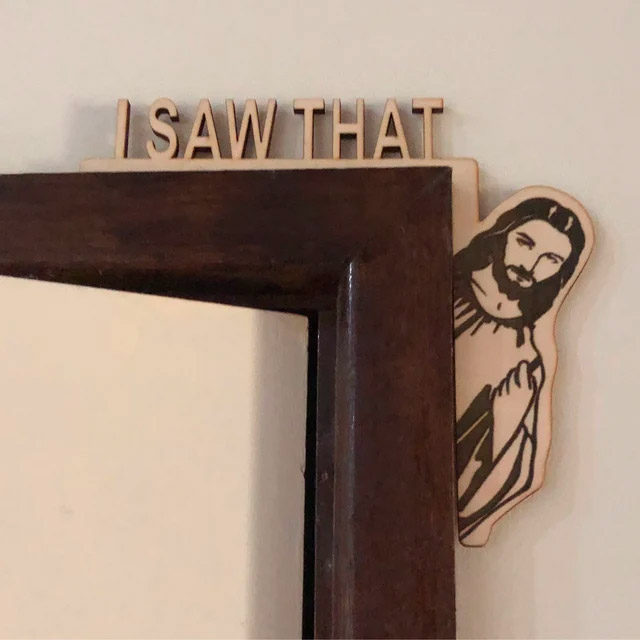 The shop also has an impressive 8,187 sales across items, with 1,524 reviews total and 62 for the "I Saw That" Jesus door sign alone — the latter boasting an impressive 4.5 stars on average.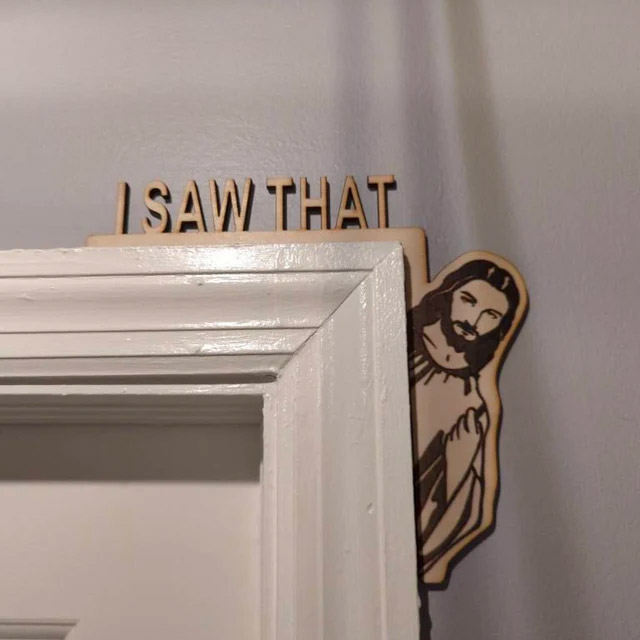 In one five-star review of the item, a buyer wrote, "This item is perfect. Exactly as described and provides a humorous talking point. I bought it a second time as a gift for a friend. Customer service was brilliant. One of my favourite shops on Etsy."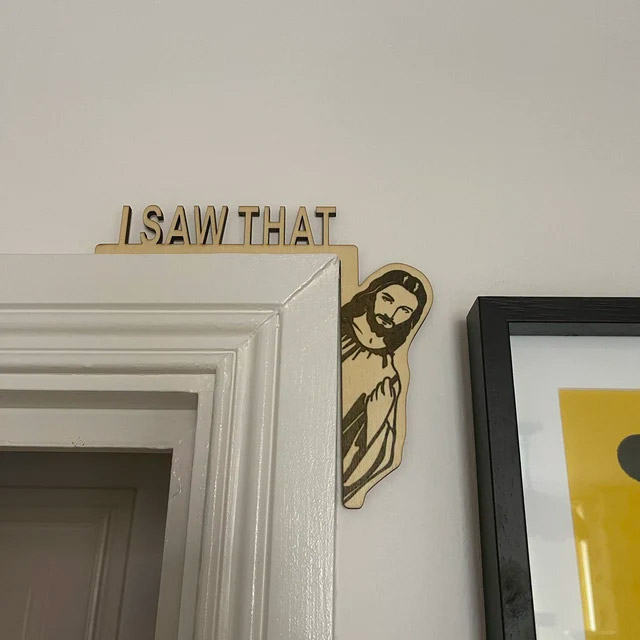 The item ships from the Rural Carpenter shop in China, California with an estimated arrival time of three to six days from the time of purchase. The shop accepts returns and exchanges within seven days and offers free shipping with purchase.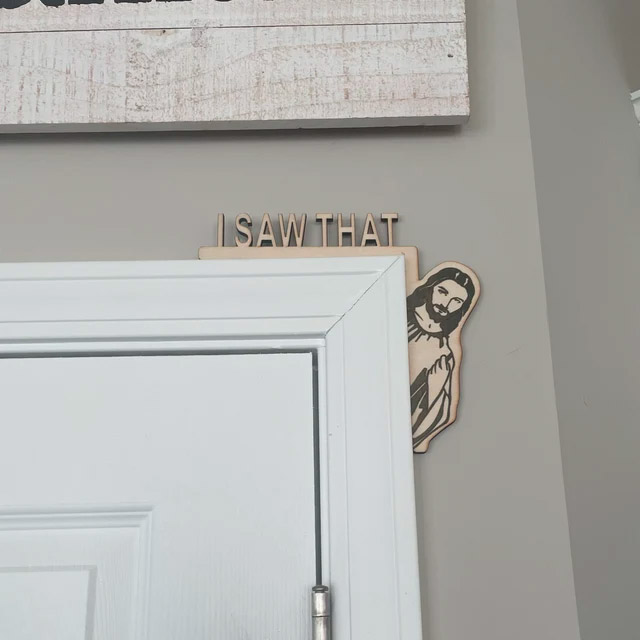 Another addition to your home or sanctuary that's sure to help you get your daily bread is this Jesus toaster, which can act as another nice little reminder of how important your savior is to you.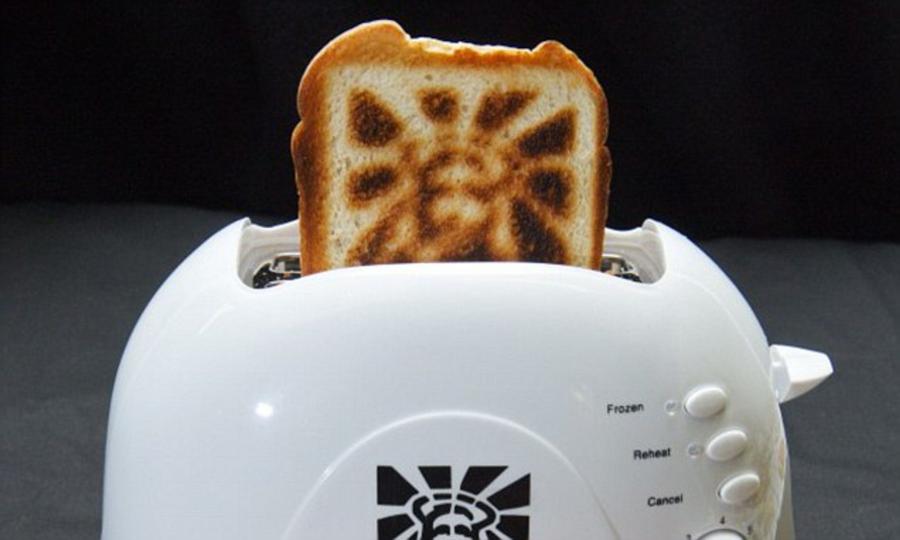 So no matter who you are, it's time to step up your righteousness a notch and to start laughing about all the little things you do that God could already see. Sure, you knew God could see it all, but never will you have felt it so tangibly as you will with Jesus breathing down your neck as you go for that next drink.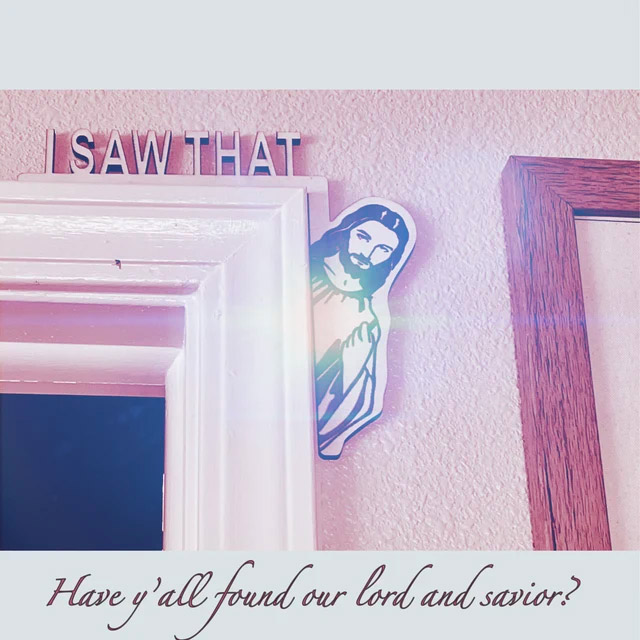 You can sang the "I Saw That" Jesus door corner decor on Etsy for around $10 bucks!