I Miss Precedented Times Coffee Mug
By Ryan on 09/11/2020 10:17 AM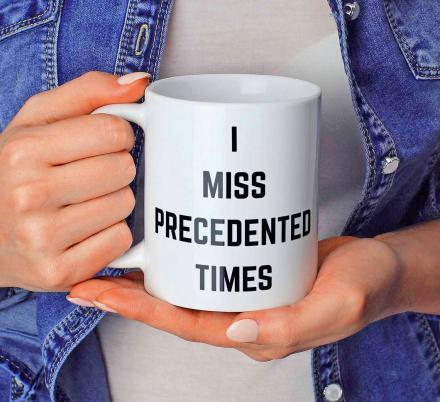 I think we're all pretty sick of every commercial on the TV and radio stating on we're in "unprecedented", "challenging", or "trying" times. Personally, I'm ready for some precedented times, and that's just what this hilarious coffee mug states! It reads "I'm Ready For Precedented Times", and it's sure to get a laugh from all your coworkers if you happen to still attend the office, otherwise, your family while probably groan each morning as they see you take a sip of it.
There's a bunch of different versions of the I Miss Precented Times coffee mug available on Etsy depending on your design and font preference. Plus there's also t-shirts available as well that have the same verbiage if you'd rather display the hilarious saying on your body instead.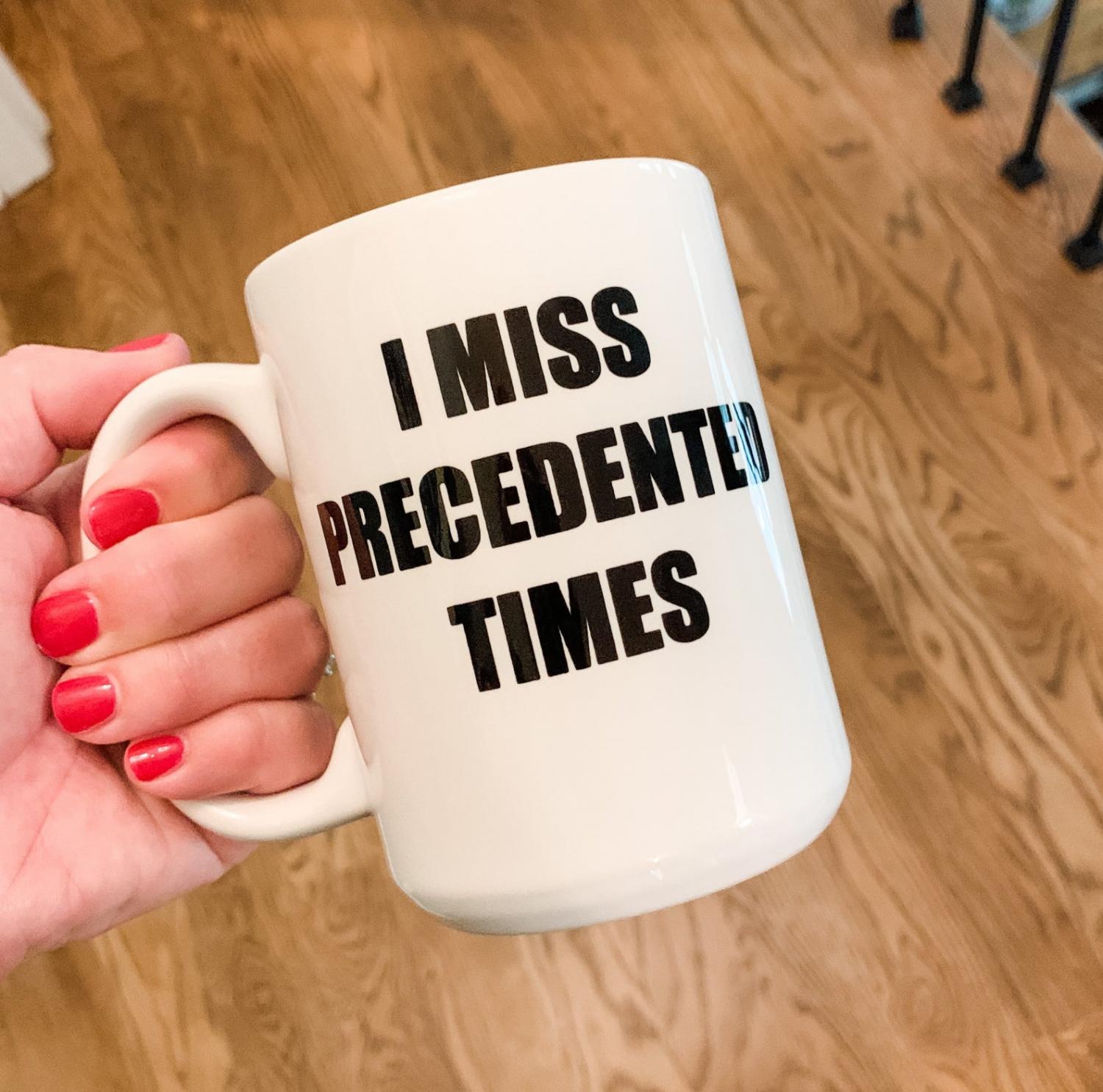 GET THIS ONE HERE
Check out some other options available that include the words: "I Miss Precedented Times" below, including coffee mugs, wine glasses, t-shirts, face masks, and more. Find a link to each one below the image.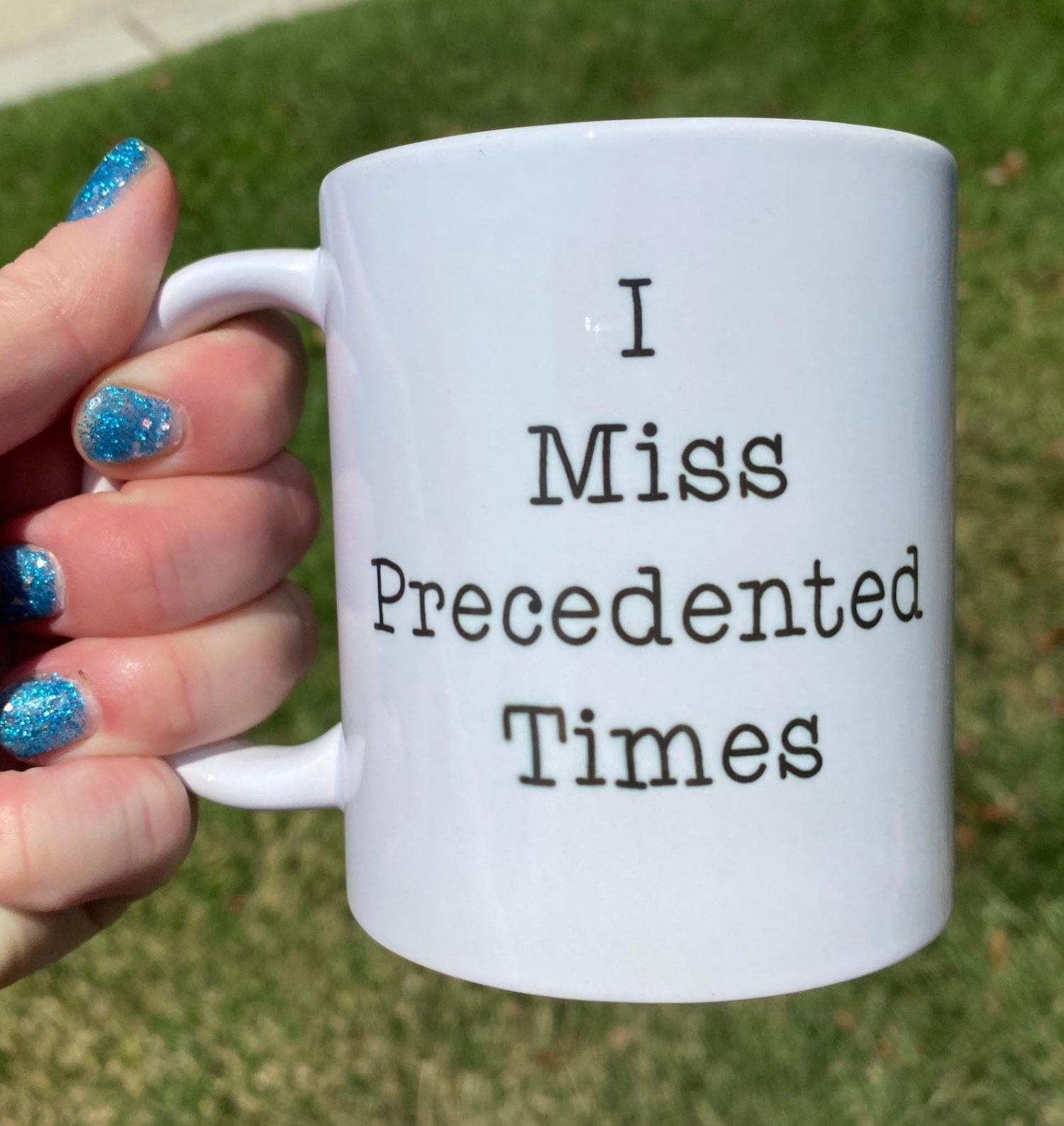 GET THIS ONE HERE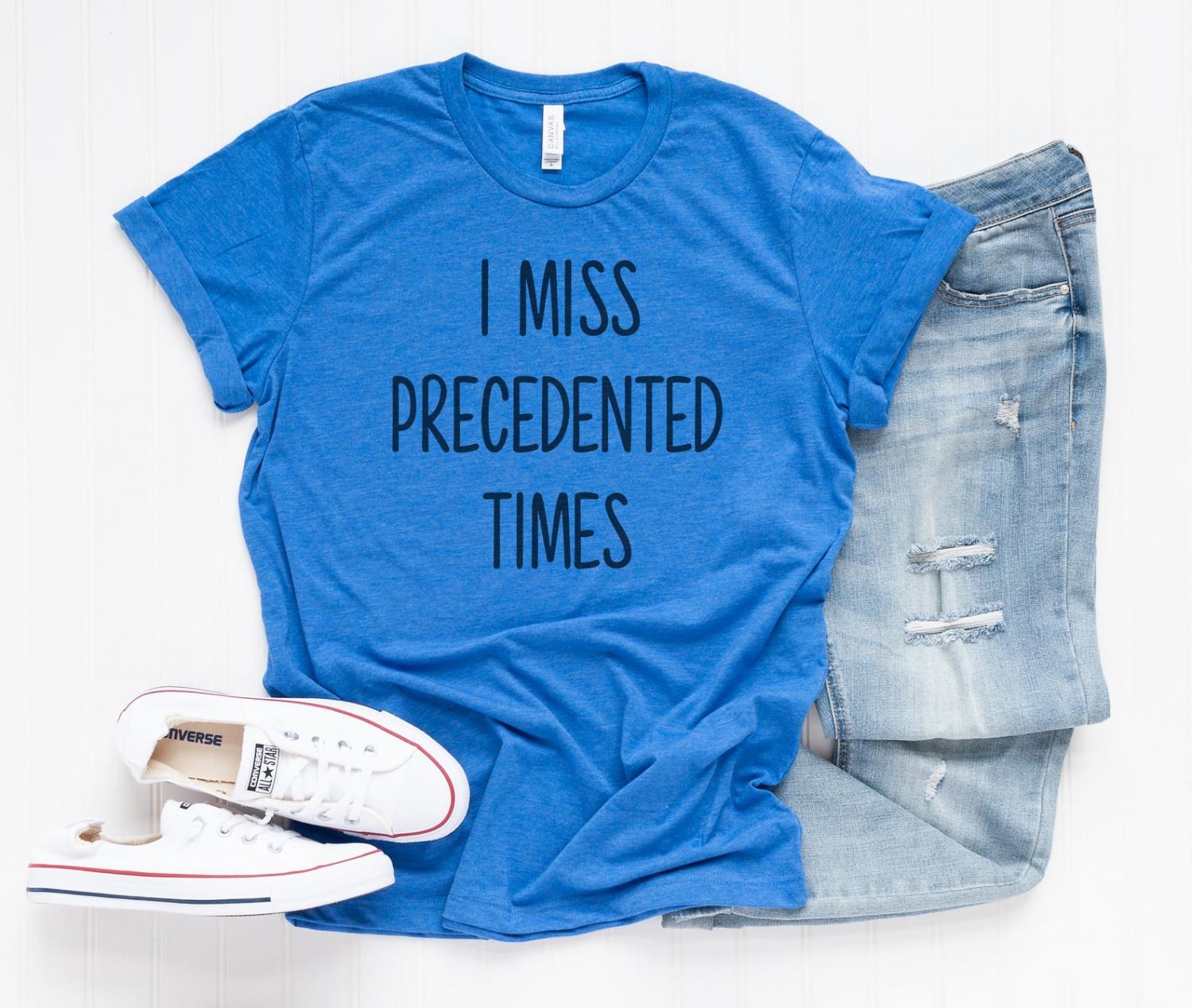 GET THIS ONE HERE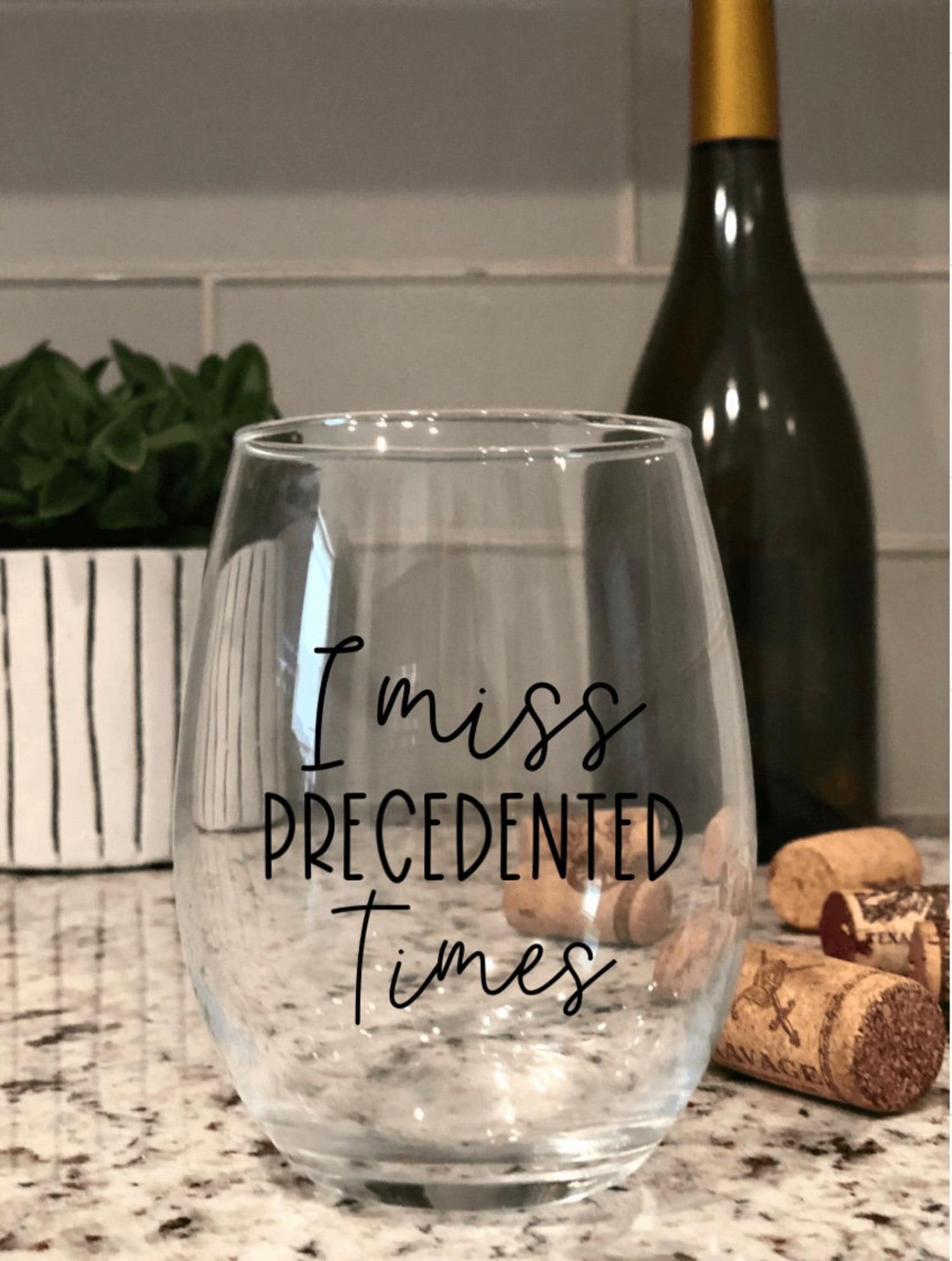 GET THIS ONE HERE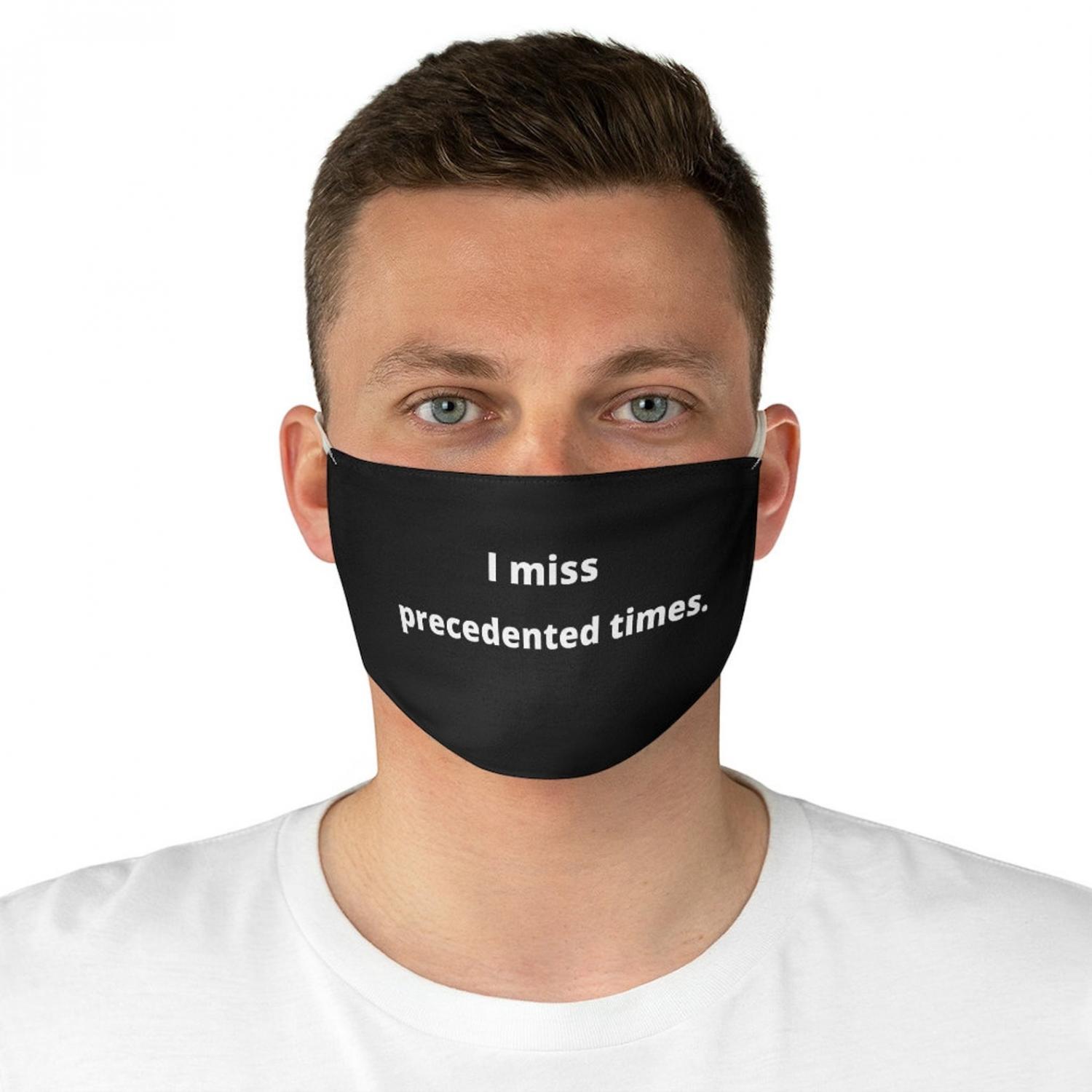 GET THIS ONE HERE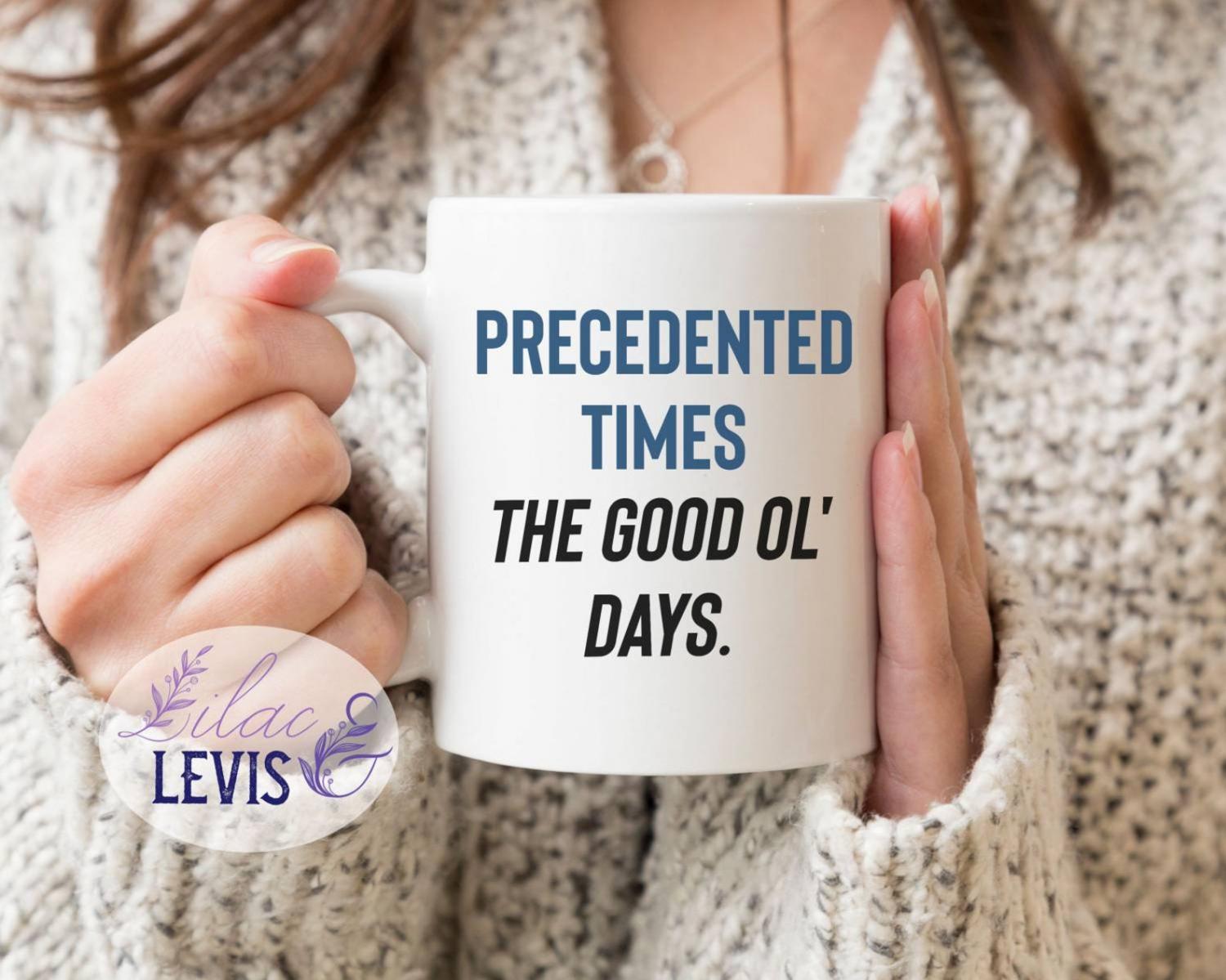 GET THIS ONE HERE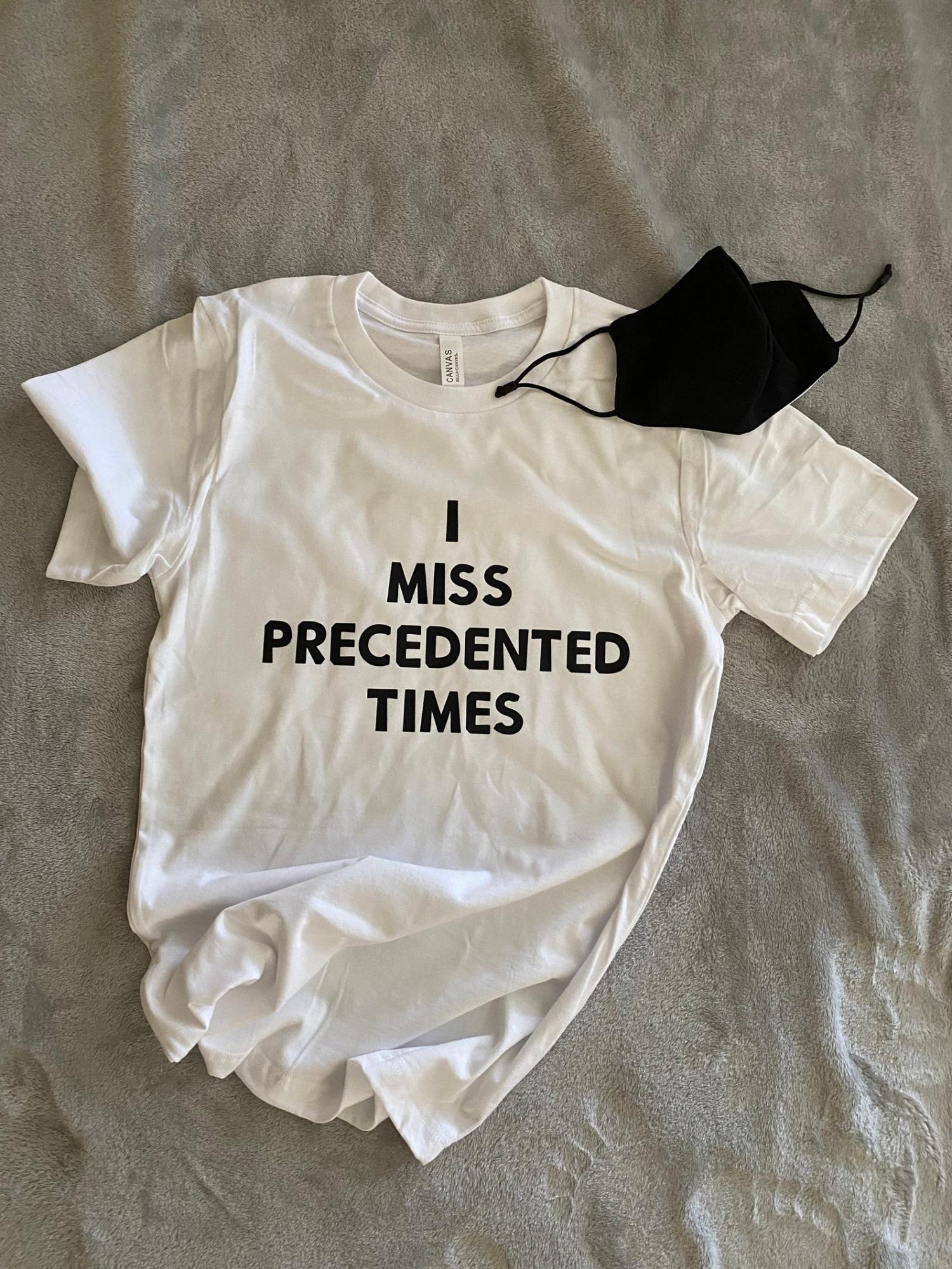 GET THIS ONE HERE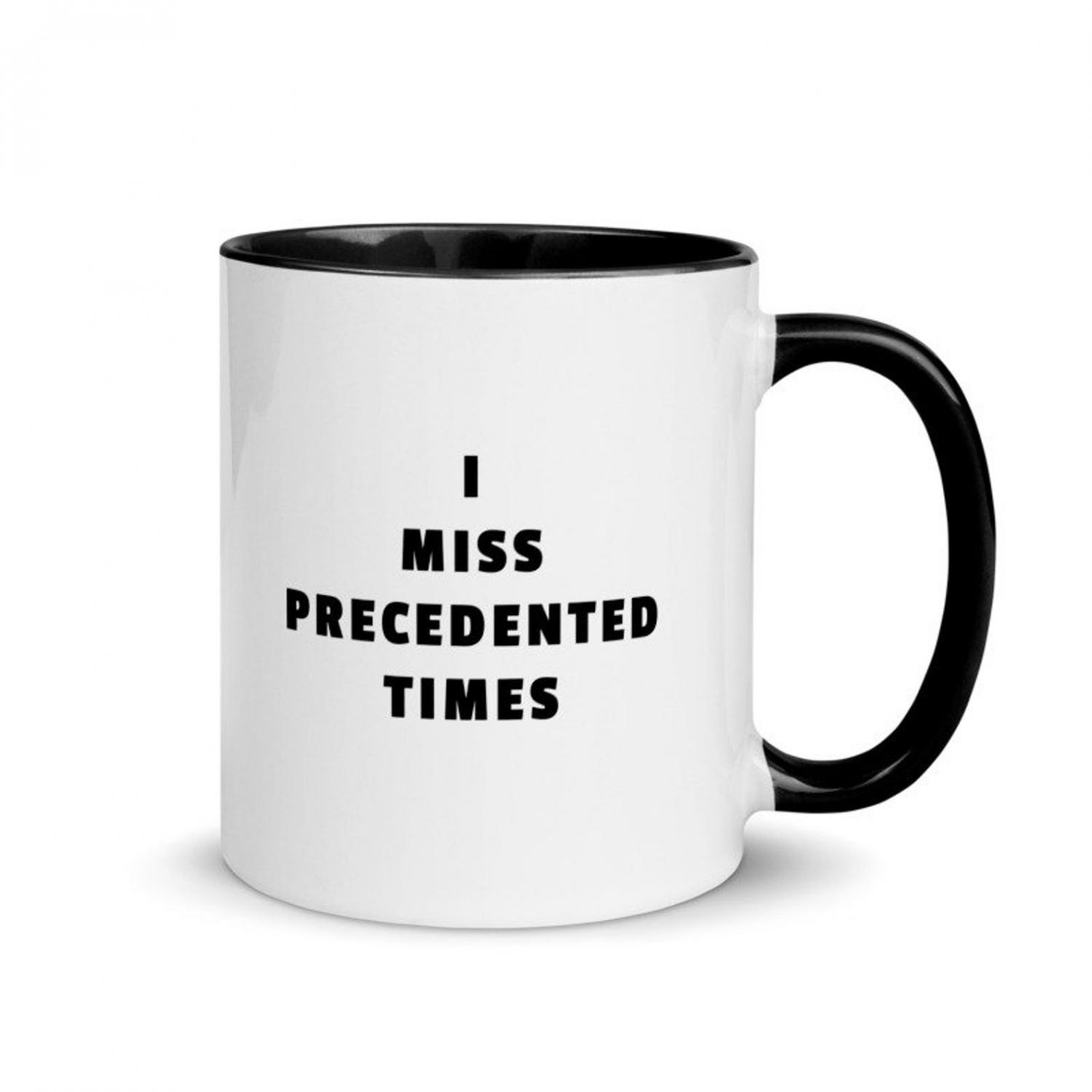 GET THIS ONE HERE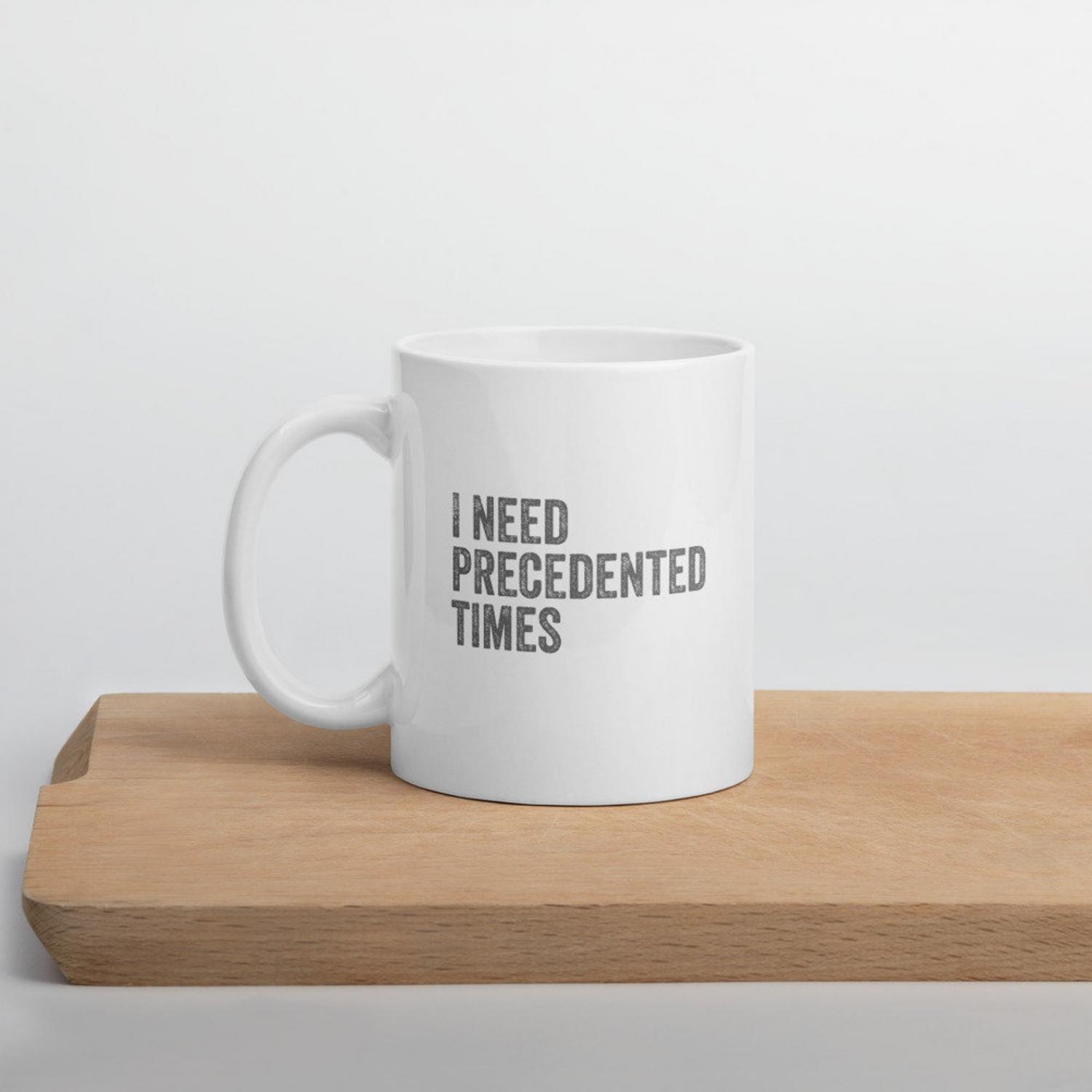 GET THIS ONE HERE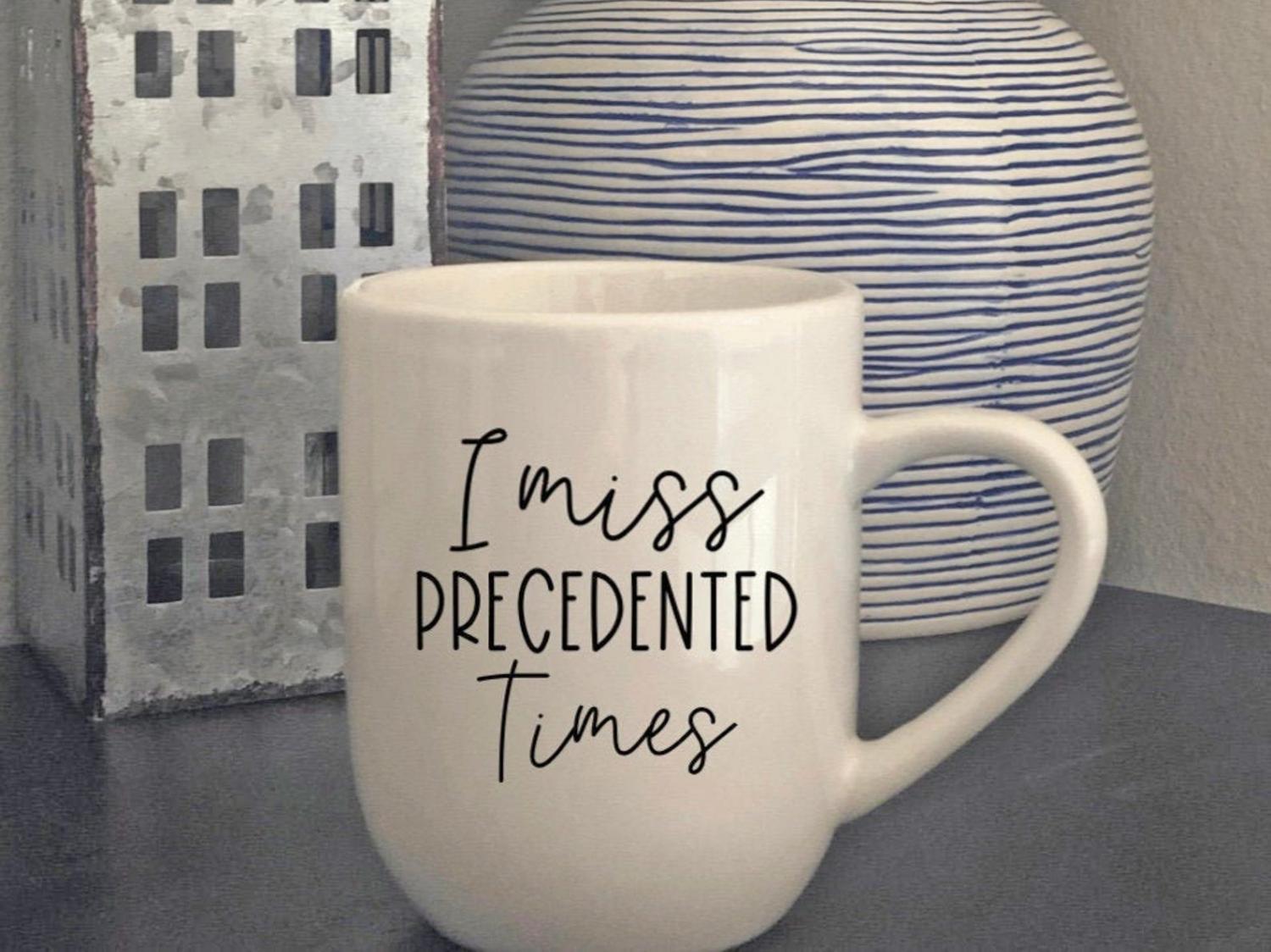 GET THIS ONE HERE