Huge Financial Burden On Board Car Decal
By Ryan on 07/07/2020 1:39 PM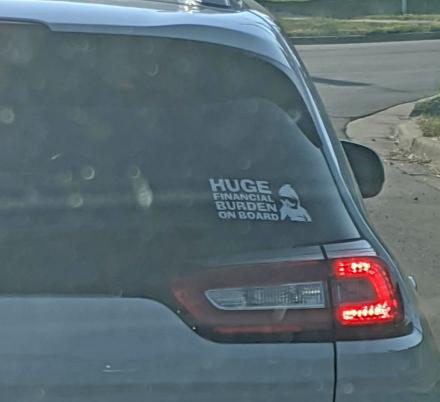 We've all seen the baby on board decals, that are of course cute and darling, and informative to prevent idiots from tailgating your car, but there's apparently a much better car decal out now that's much more informative as to what you've got inside your vehicle. It reads "Huge Financial Burden On Board" and it'll let every car around you know just how much you've spend to raise your little bundle of joy. If you think the expenses end after you receive your delivery bill from the hospital, think again.
Beside the large white text that reads Huge Financial Burden On Bard, there's a silhouette of a baby with sunglasses on, so all the cars tailgating you will know that you have precious cargo on board, so you better back off a bit. You especially can't afford an accident, fender bender, or insurance hike with that expensive little baby taking up all of your resources.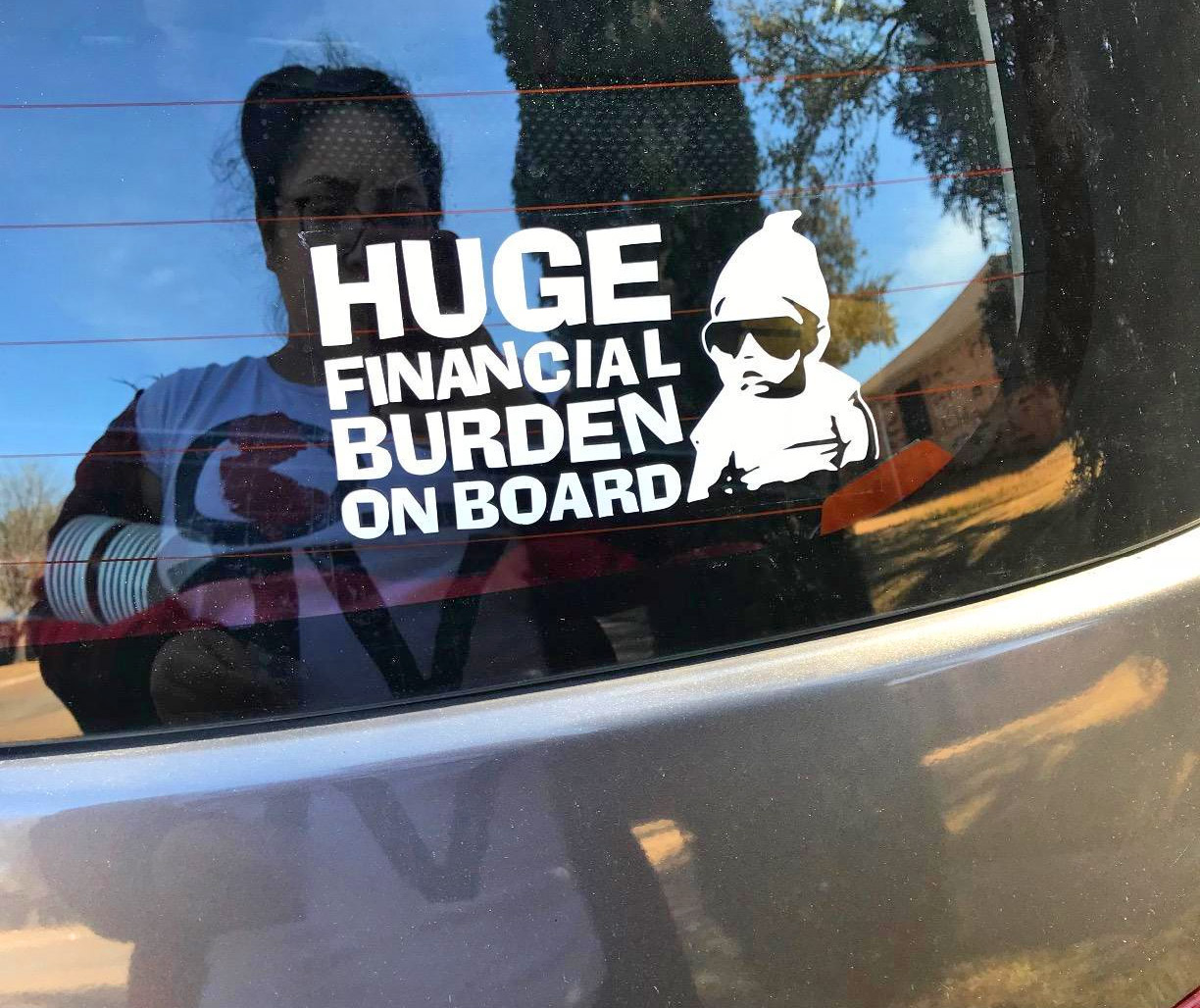 Credit: Amazon
The "Huge Financial Burden On Board" car sticker is a vinyl die-cut decal, is super easy to install onto the rear window of any car, truck, or SUV, and the high-quality materials will last for at least 6 years on the outside of your vehicle. Though, besides just car rear-windows, the funny baby decal can be attached to any smooth surface.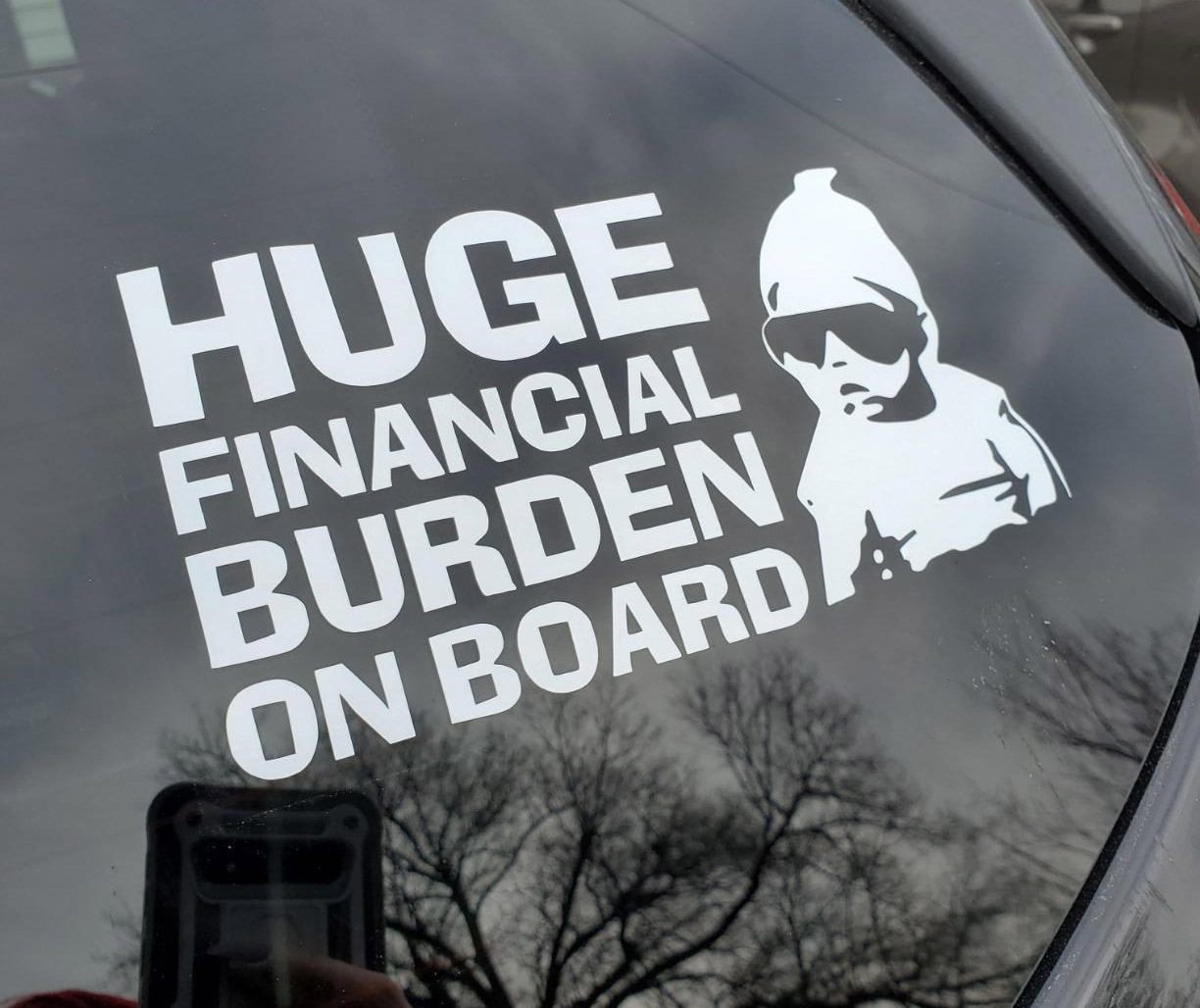 Credit: Amazon
The Huge Financial Burden On Board car decal is white in color, and measures
There's actually a few different designs available on both Amazon or Etsy, which you can see a few of the examples that are available below.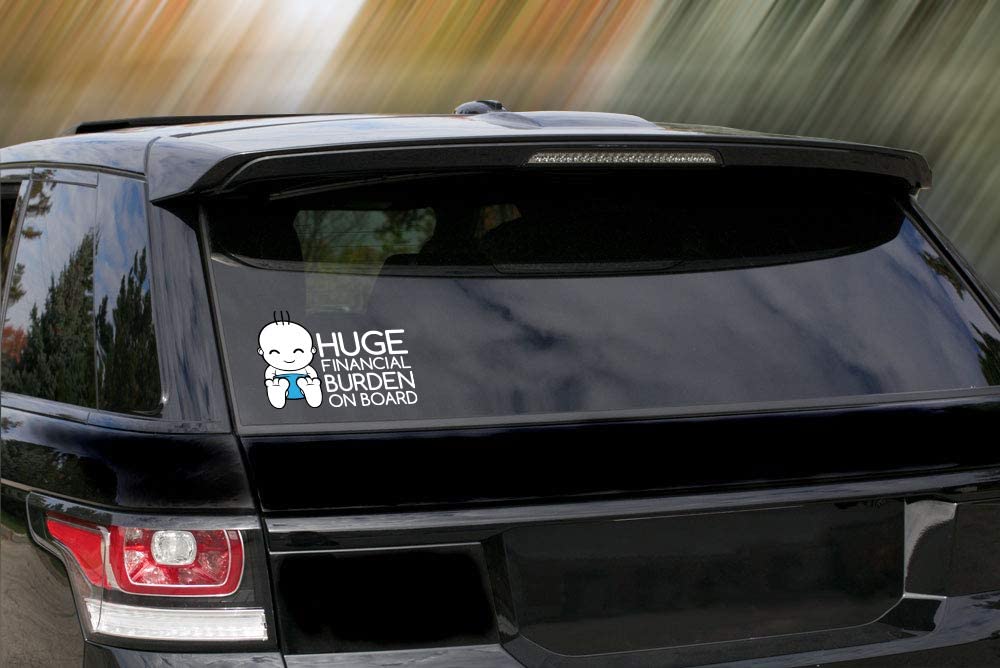 GET THIS ONE HERE
Some pretty great reactions on Reddit include:
"Awww. My dad used to call me his little tax deduction" -crapeescape
"Kids aren't that expensive until you incorporate child care. And food. And toys. And clothes. And college....**** they're expensive lol" - AlfysPrizza
"this is haha funny but i hope they remove that sticker when the kid learns how to read and understands what that says." -snertsoup12
"Ummm yep on average the cost of a child raised from birth to 17 is about 234k .....That's the same price as a 2016 Lamborghini Huracan LP580-2. Make your choice wisely." -TzariZM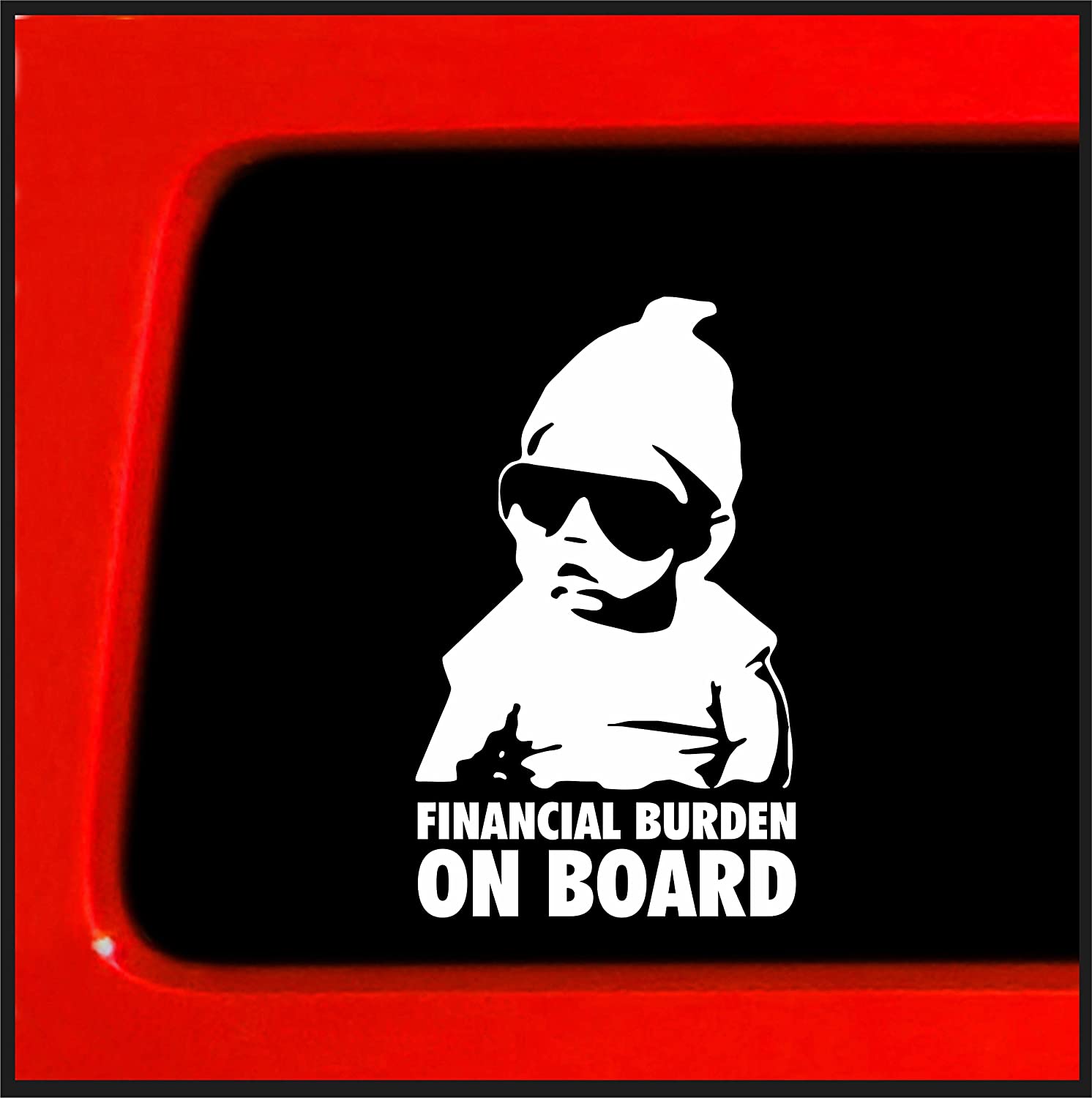 GET THIS ONE HERE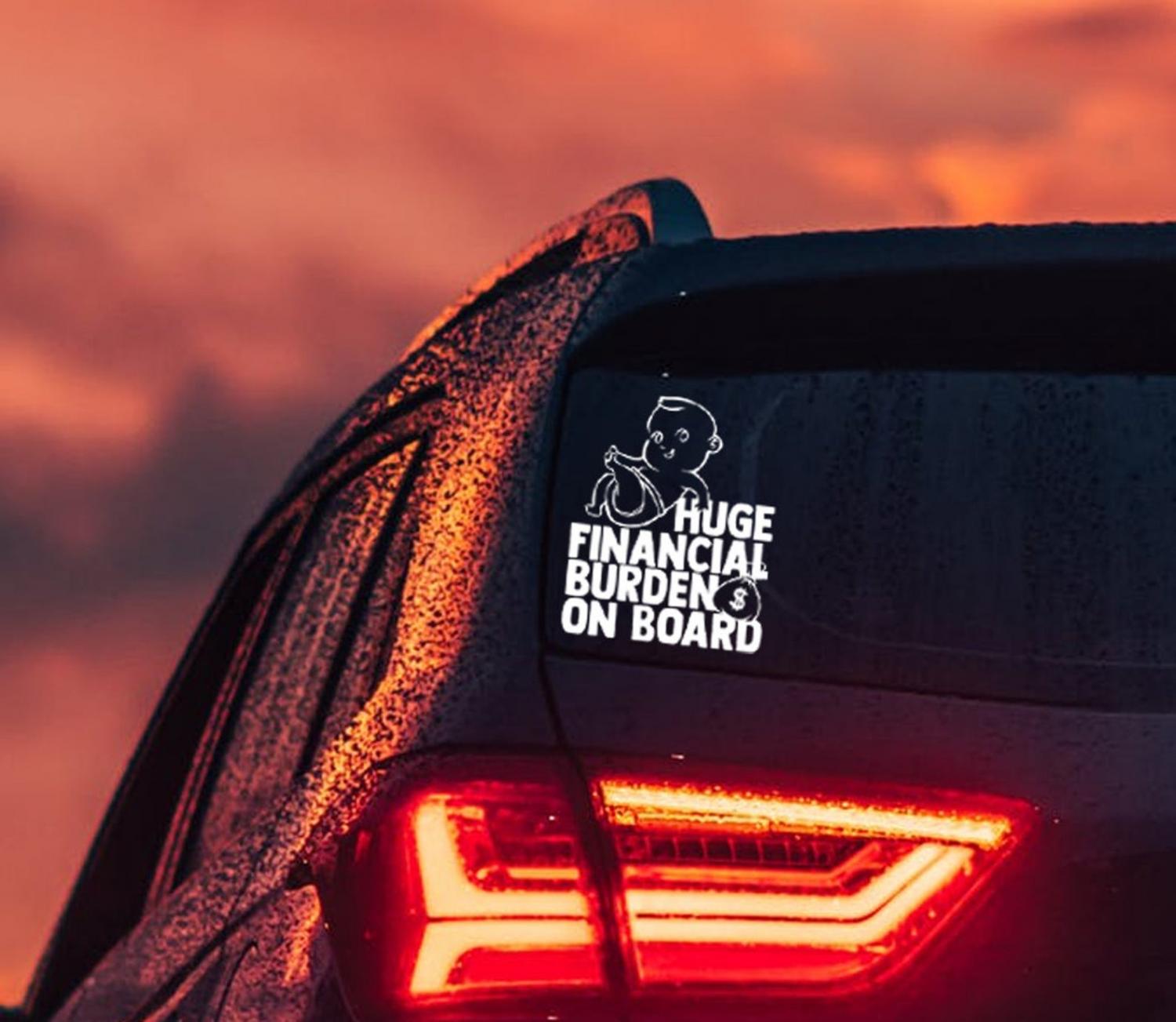 GET THIS ONE HERE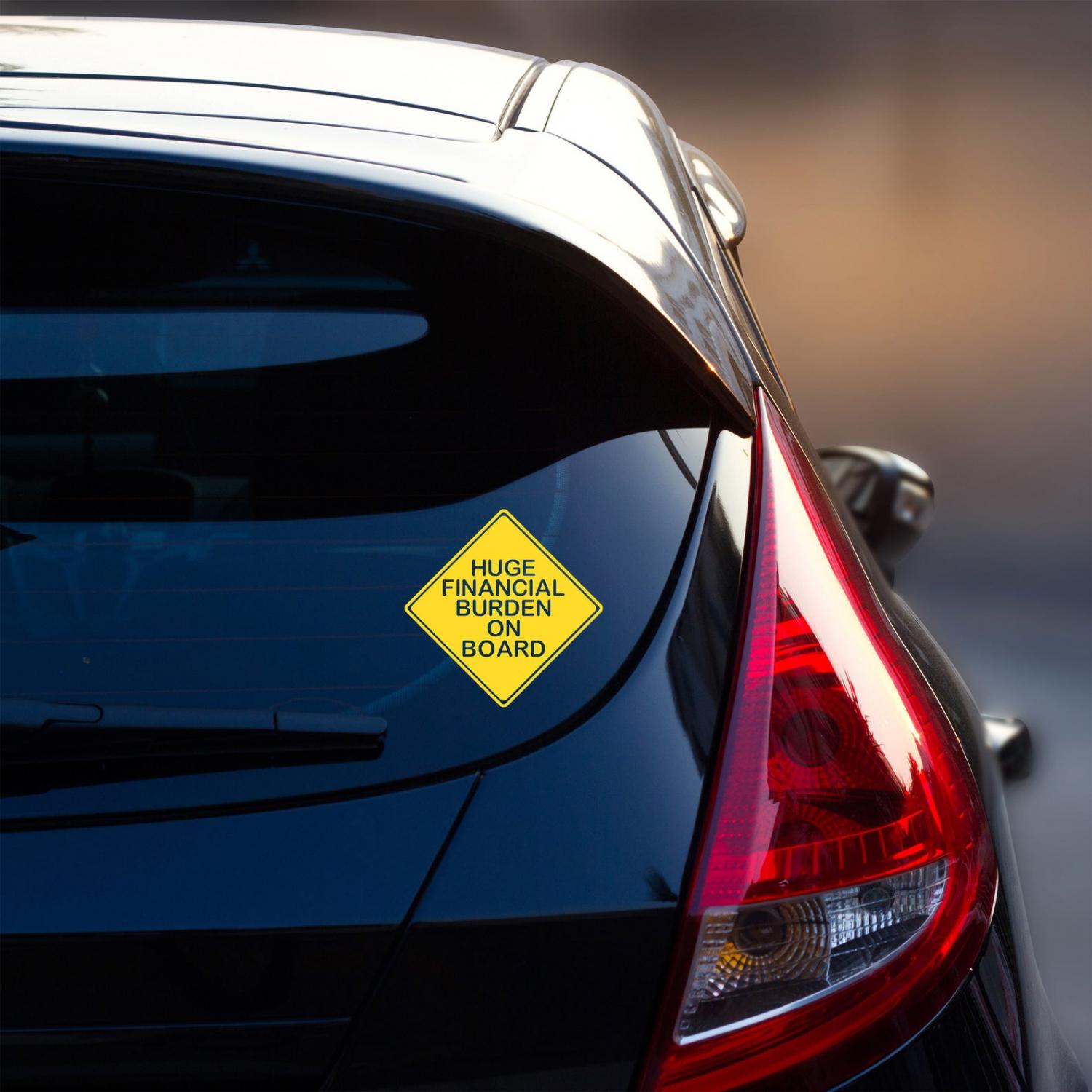 GET THIS ONE HERE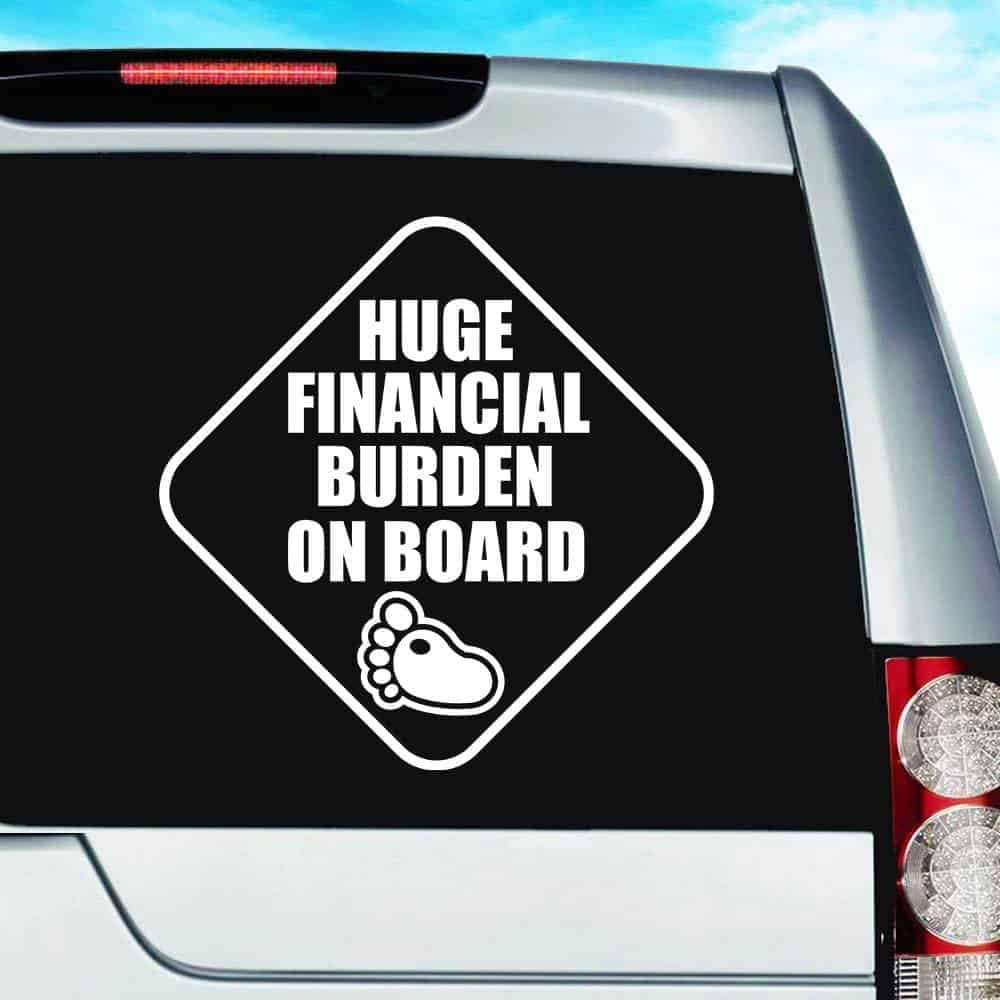 GET THIS ONE HERE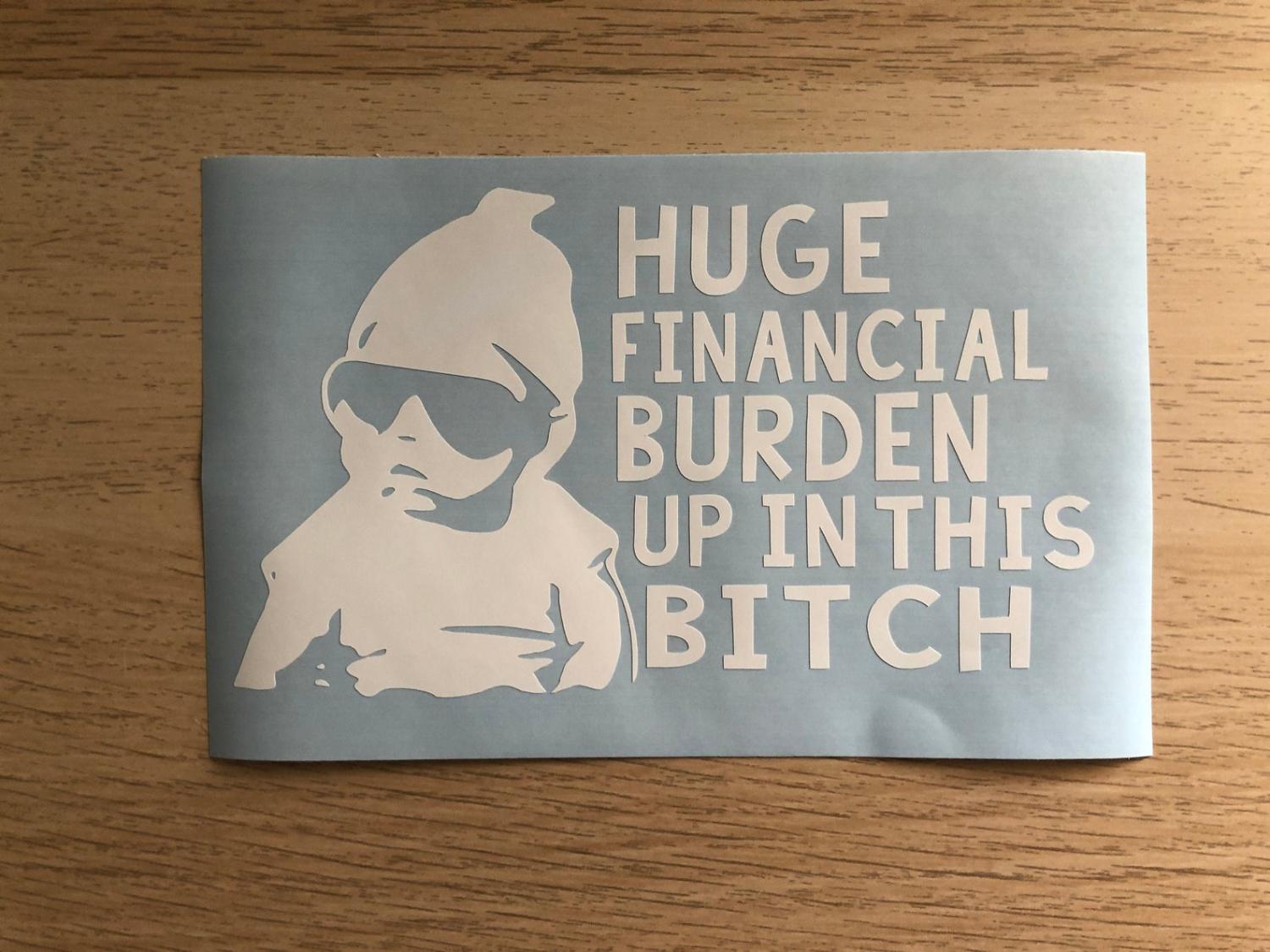 GET THIS ONE HERE