HOPSULATOR Trio: 3-In-1 Beer Koozie, Thermos, and Pint Glass
By Ryan on 01/30/2018 12:35 PM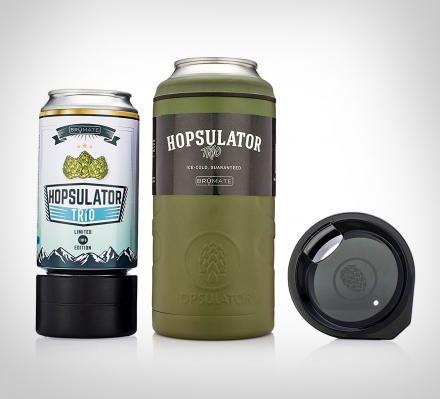 Normally you have your beer koozie, pint glass, and thermos all separate, but the HOPSULATOR combines all three in a beautiful combo. If you hate warm beer you're going to love this. The HOPSULATOR TRíO, the most functional drinking accessory you can buy. The 3-in-1 design combines hundreds of dollars of products into one very necessary and very pretty gadget that will make your beer drinking your favorite part of the day, if it wasn't already.

Versions: Standard | Giant Beer Can
You can use the HOPSULATOR as a koozie as it fits all standard sized 16oz cans and includes a freezable arctic adapter to use with 12oz cans. The adapter lifts the can up to perfectly fit the shape of the koozie and keeps it extra cold, meanwhile keeping your hand nice and toasty.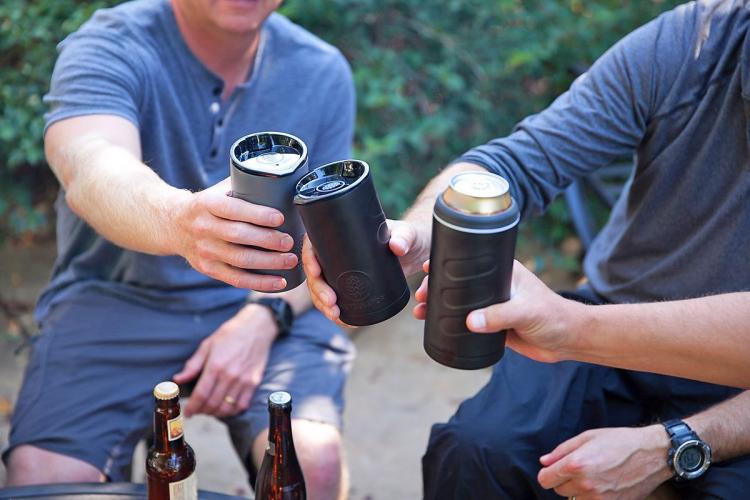 You can also pour your drink directly into the HOPSULATOR as it has a 16 oz capacity to use as your very own portable pint glass. The unique beer koozie pint glass combo is made using high-quality, double-walled stainless steel, with an extra copper layer added that will keep your beverage over 20x colder than a standard neoprene koozie.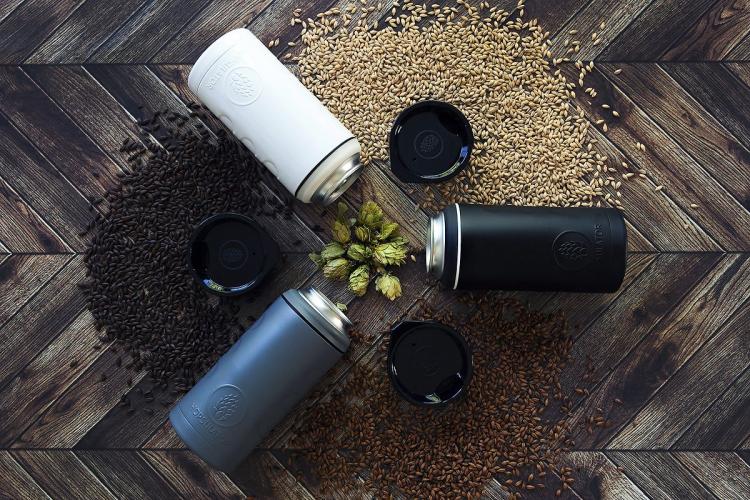 Not only great for cold beverages, the HOPSULATOR is great for use as a thermos as well. The extra thick and insulating walls will keep your hot beverage extra hot for longer, and even comes with a thermos top so you can easily sip it just like you would sip any thermos.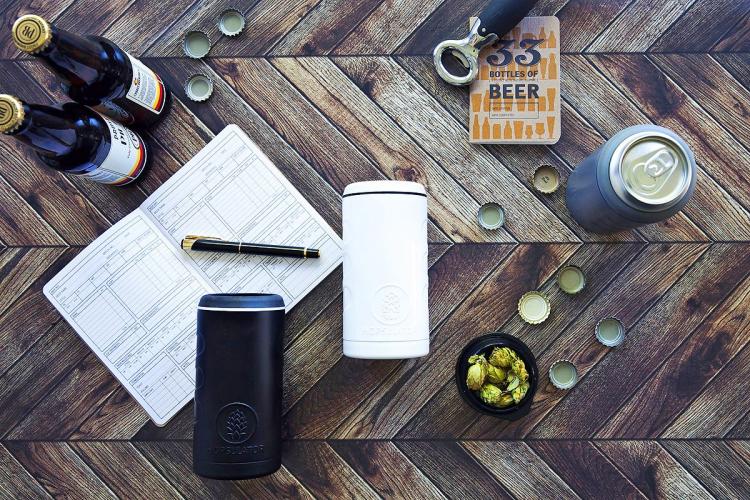 With the unique and extra quality build of the koozie, thermos, and pint glass combo, however you use it, your hand will remain the same temperature as your other hand. Since it has so much insulation your hand will remain warm while carrying an extra cold beverage, nor will it burn your hand while carrying an extra hot beverage.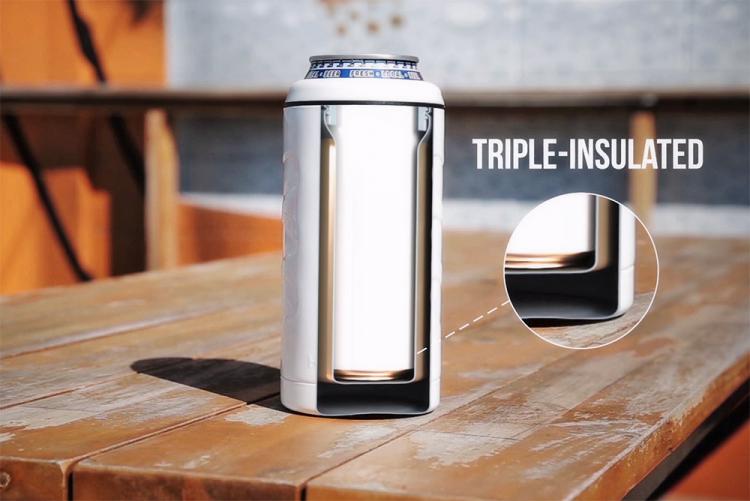 The HOPSULATOR combo drinking tool is a perfect gift for men, Dads, camping lovers, outdoorsy people, beer drinkers, coffee drinkers, and plenty more.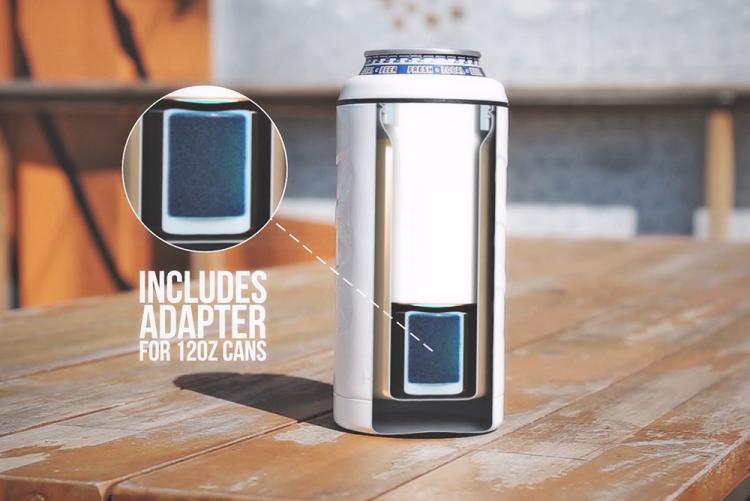 This handy travel beer gadget is also easy to clean and includes a lid, electroplated interior and non-slip bottom. It even includes a lifetime warranty.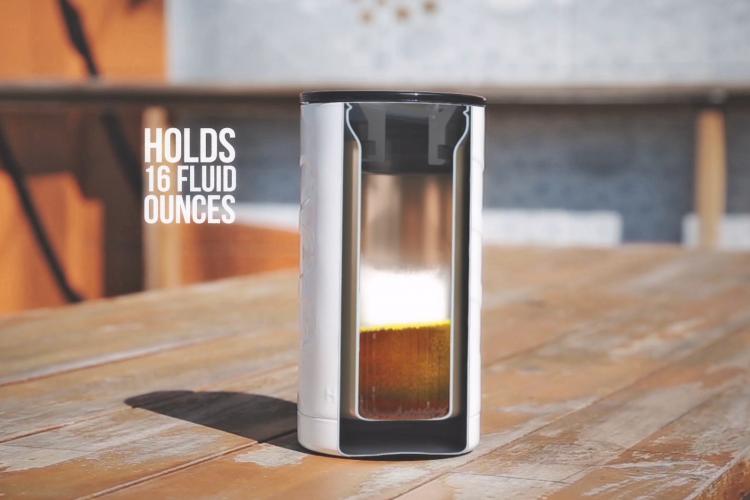 Whether in the backyard, tailgating, BBQ'ing, fishing, hiking, at the beach, pool, camping, or any other activity, you're going to have cold beer, and a warm hand!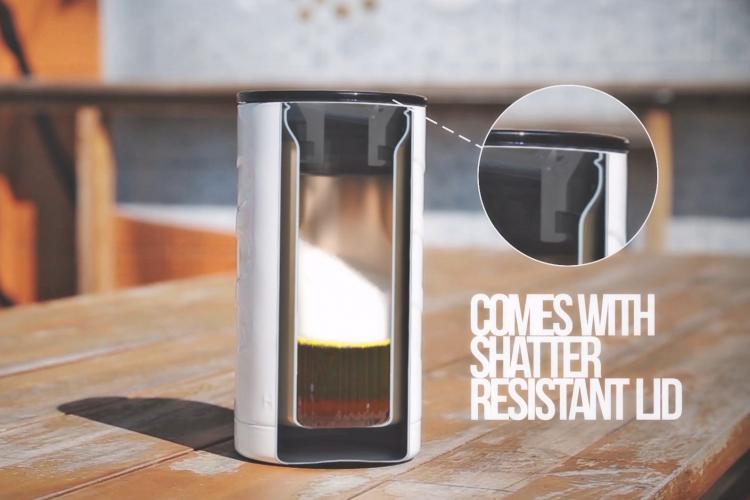 The HOPSULATOR Trio comes in a bunch of different colors and designs to choose from, including some that are shaped like giant beer cans including a Bud Light can as well as a Budweiser can.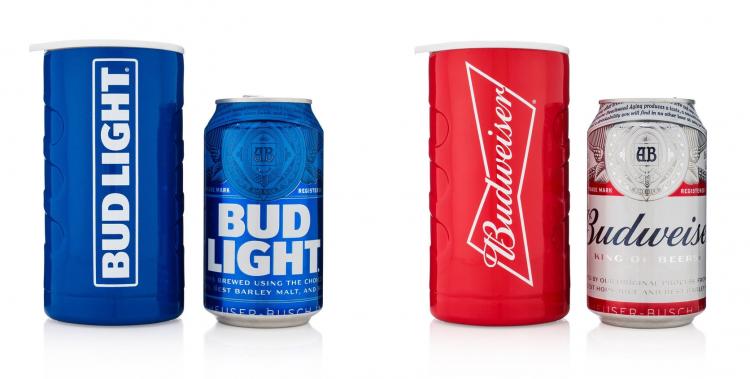 Check out the HOPSULATOR Trio beer koozie, thermos, and pint glass combo in action via the video below.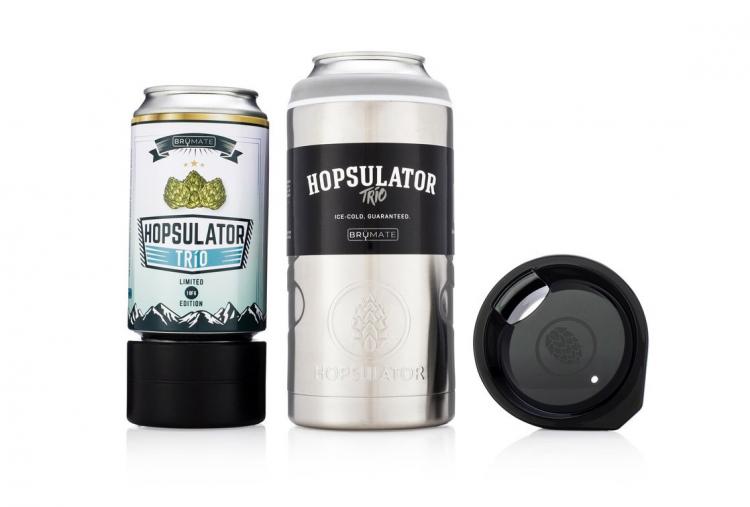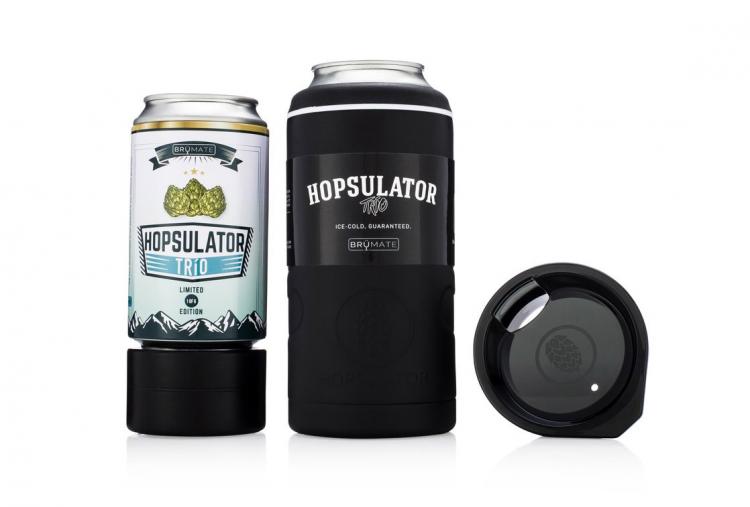 Subscribe To Our YouTube Channel