You Can Now Get a Homer Backing Up Into The Bushes Embroidery To Brighten Up Your Home
By Ryan on 03/03/2020 1:51 PM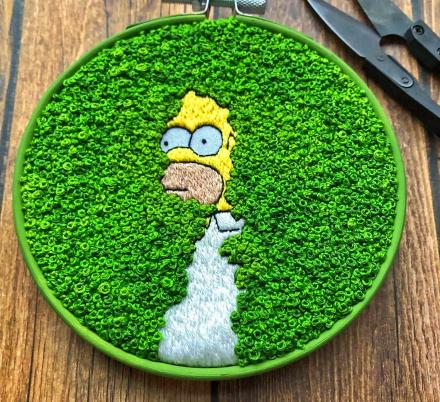 I think we can all agree that if you're looking to get into embroidery or cross-stitching, the best place to start would be the Simpsons, and more specifically Homer, and even more specific would be to learn to embroider the Homer backing up into the bushes meme. Well, that's exactly what someone has done, as they sell these amazing Homer in the bushes meme embroideries! You can either get one made for you, or attempt to create one yourself depending on your skill set!

Note: If you'd like to put in an order for a Homer embroider, you'll need to send her a message on her Instagram account
The Homer in the bushes embroidery is created and sold by Etsy store HermitGirlCreations, and she's gotten very backed up on orders after the Homer embroidery when viral on Reddit and elsewhere. She makes them in four different sizes ranging from 3 inches, 4 inches, 5 inches, and 6 inches in diameter. Prices range from 30 bucks for the 3 inch version, up to 100 bucks for the 6 inch version.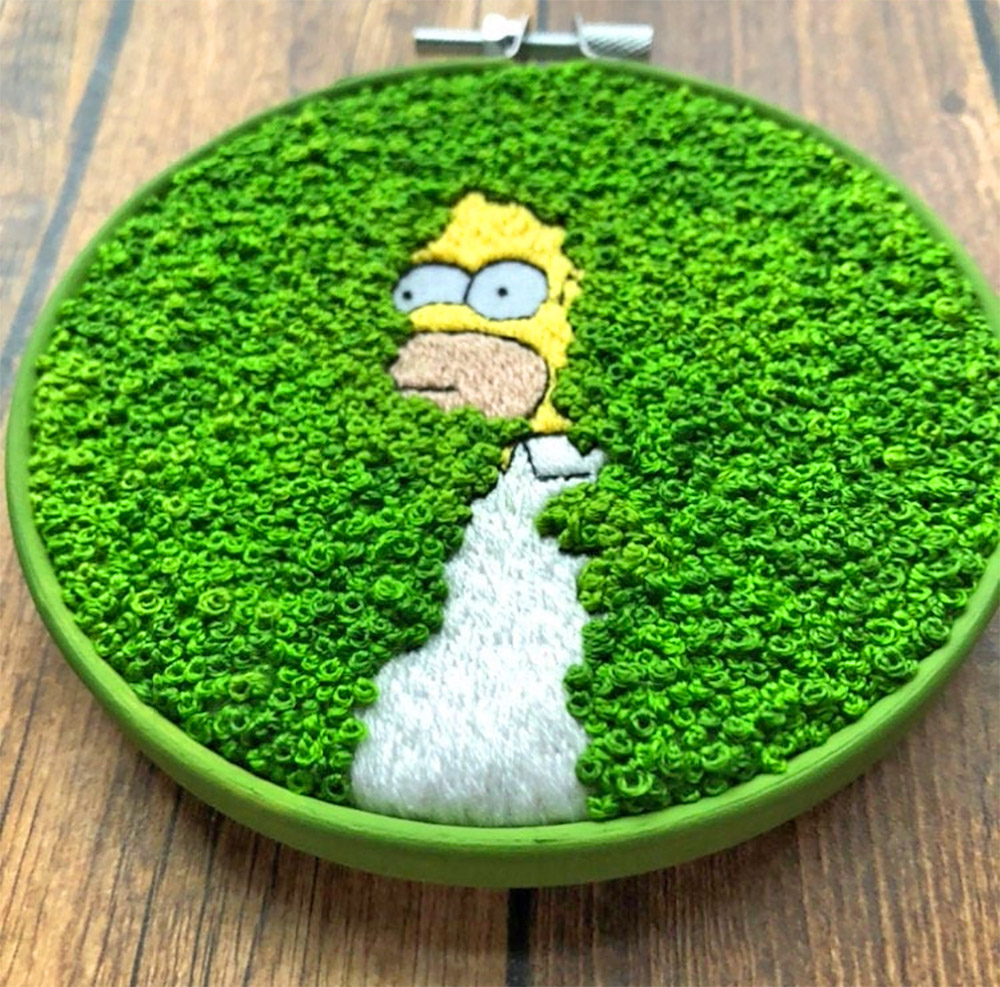 The Homer in the bushes embroideries are created by Rayna, the owner of the HermitGirlCreations store, and she states that it takes anywhere from 4-16 hours to make one depending on the size. Below you can see the different between each of the four different sizes that she offers.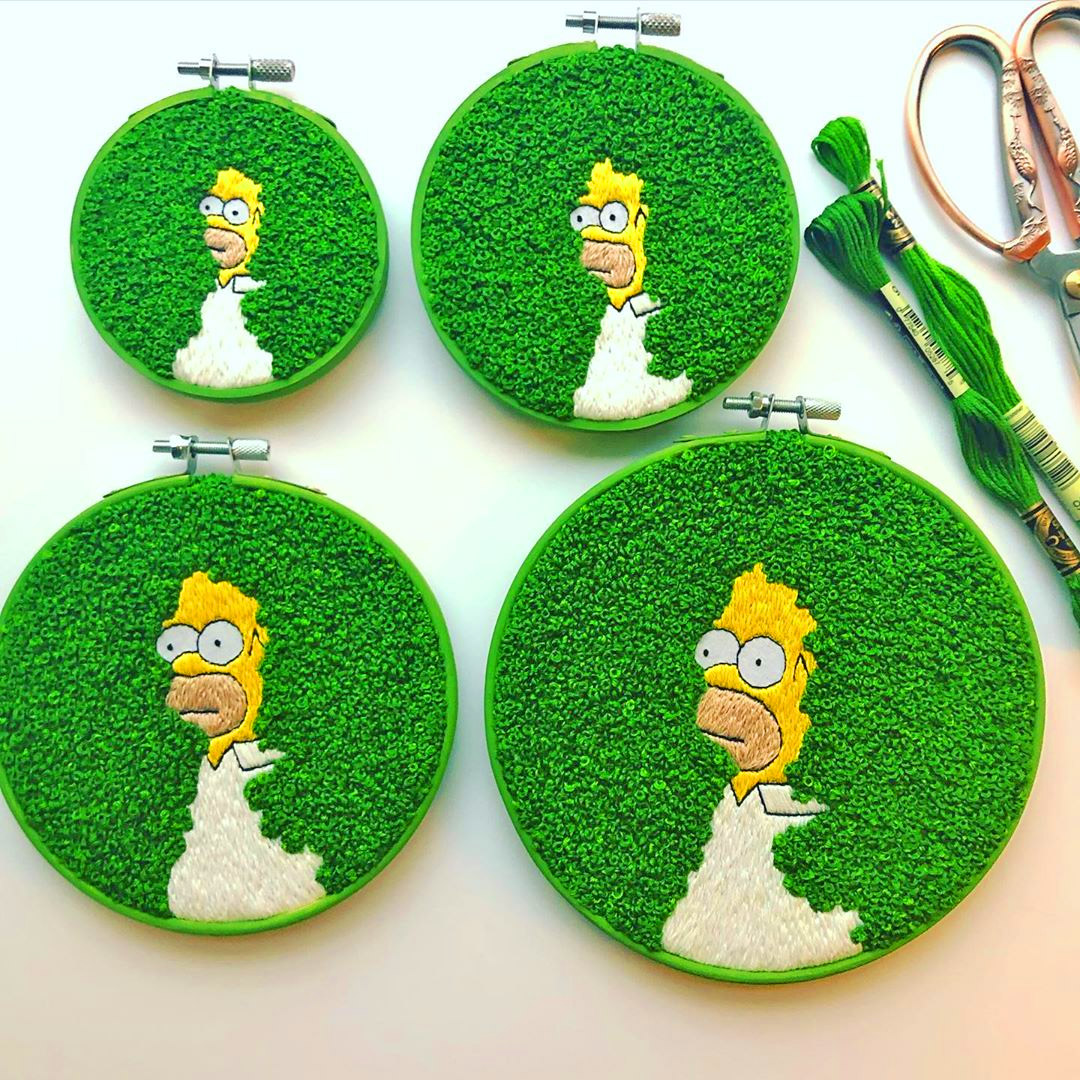 Due to the backlog of orders she's received, you'll have to wait until around May or June to receive your Homer embroidery. Since there isn't an open listing on her Etsy store for the product, you'll need to message her on her Instagram in order to get in the queue for an order.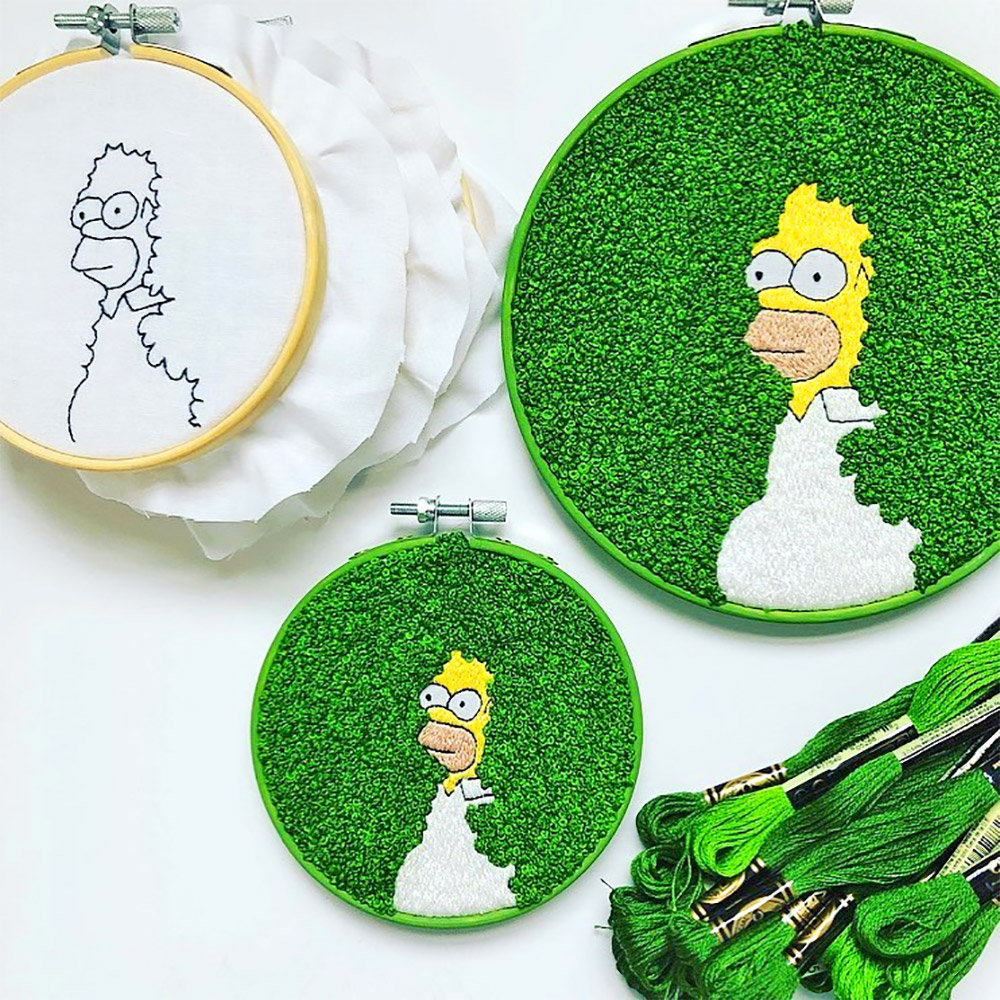 If you'd like to create your own Homer Simpson embroidery, there's another Etsy store that actually offers a guide pattern that you can use to trace with your stitches to perfectly create the meme on your own. It's basically a downloadable pattern that you can stitch onto any grade of canvas.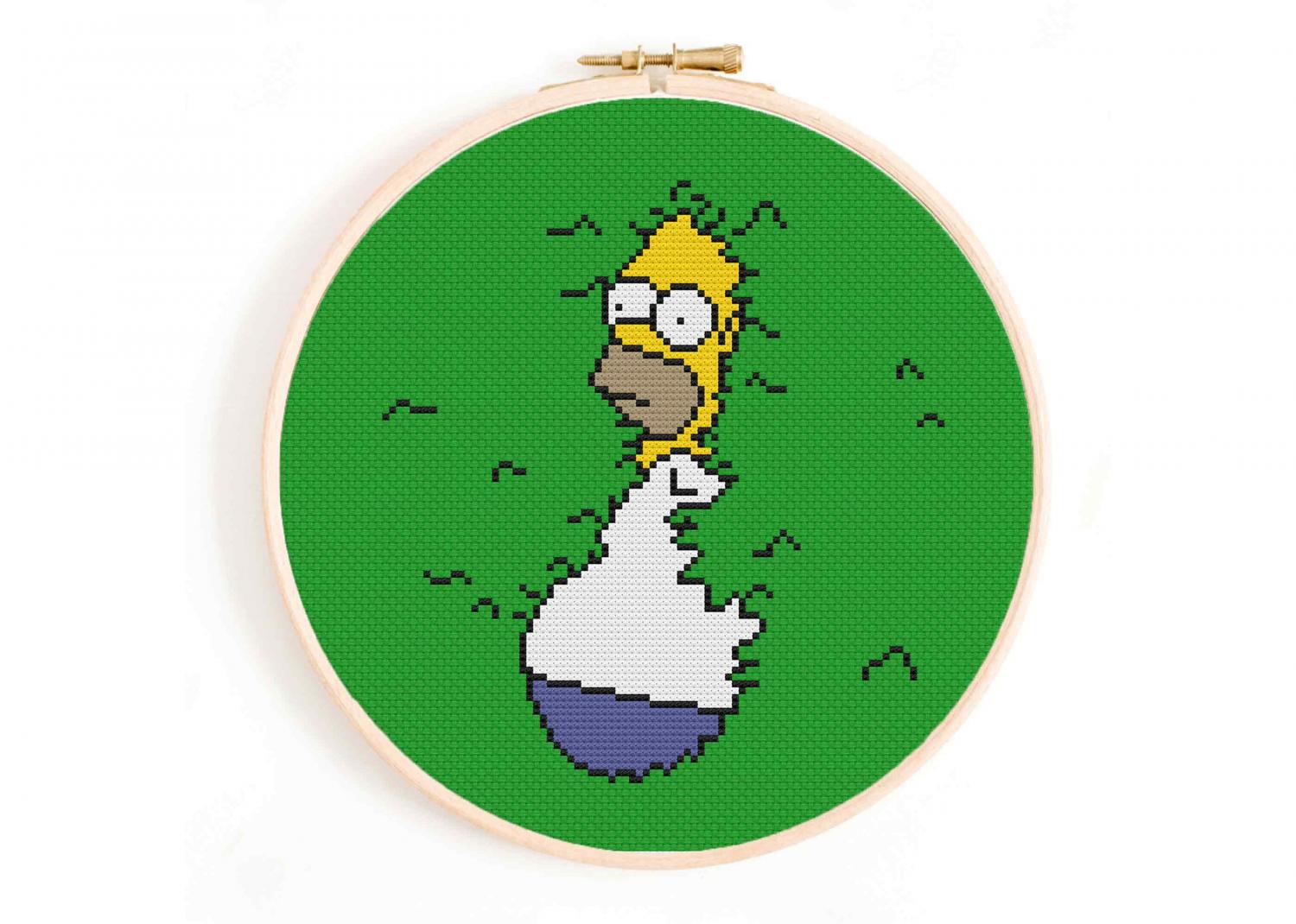 If a Homer in the bushes embroidery isn't for you, she also offers a slew of other Simpsons designs, Futurama designs, and other memes that she embroiders. Not all of them are listed on her Etsy store, but chances are if you message her, you can put in a custom order for anything you find on her Instagram, and possibly any other design you may come across that you'd love to have embroidered. Check out a few of her other designs below.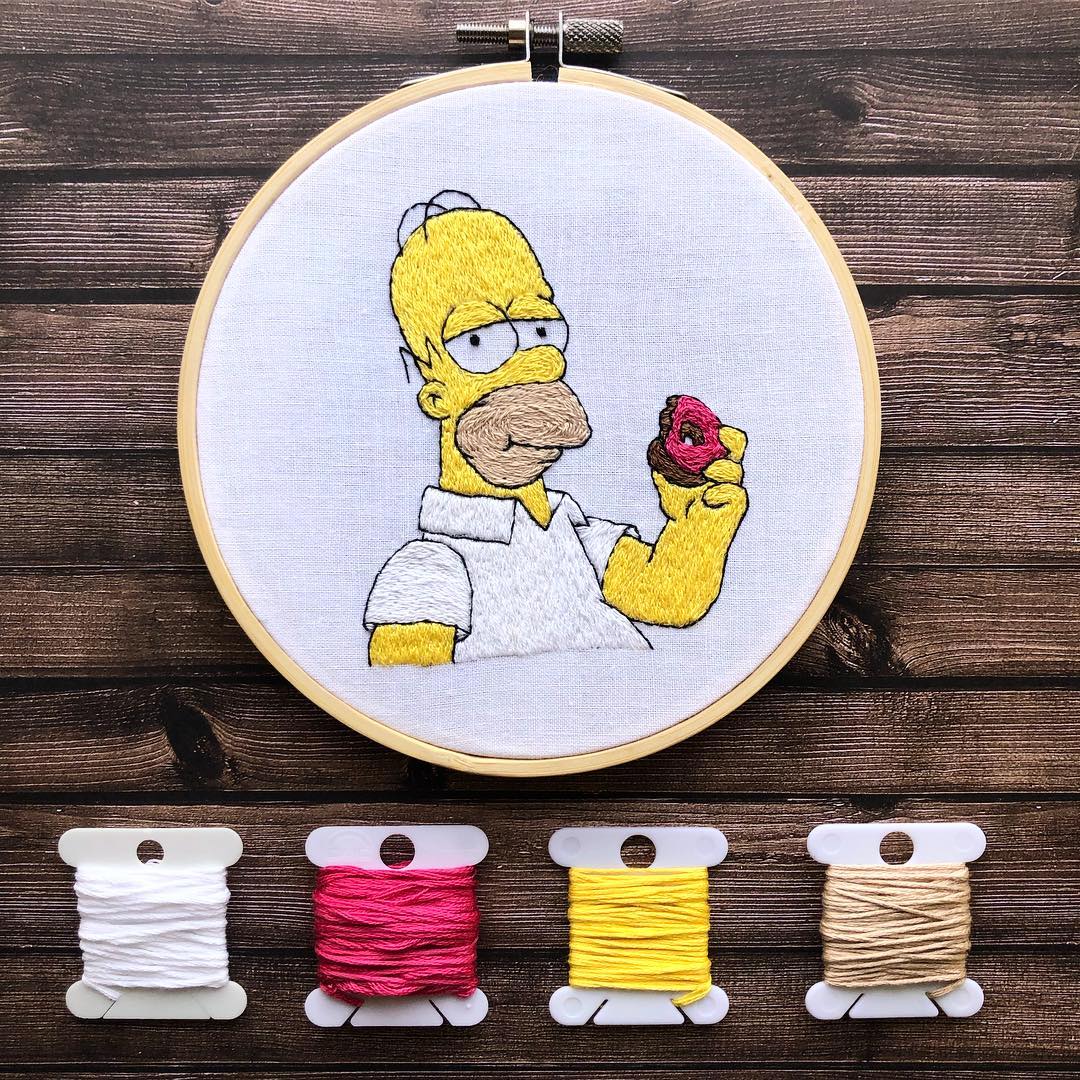 Image credits: hermitgirlcreations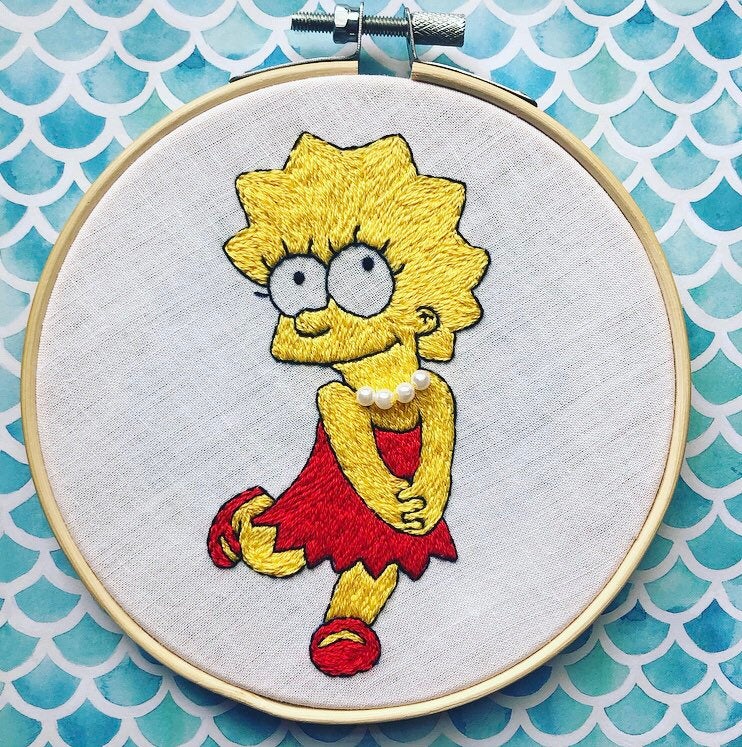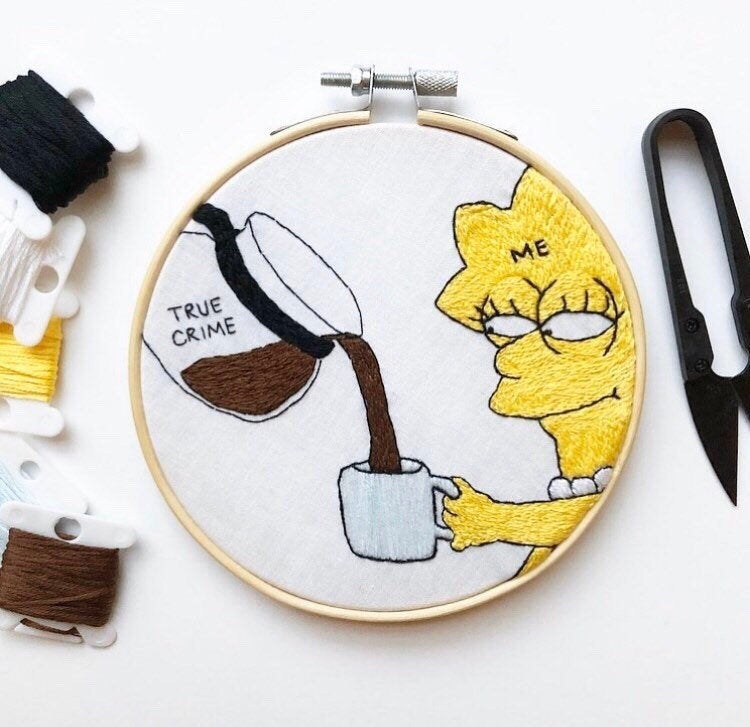 Image credits: hermitgirlcreations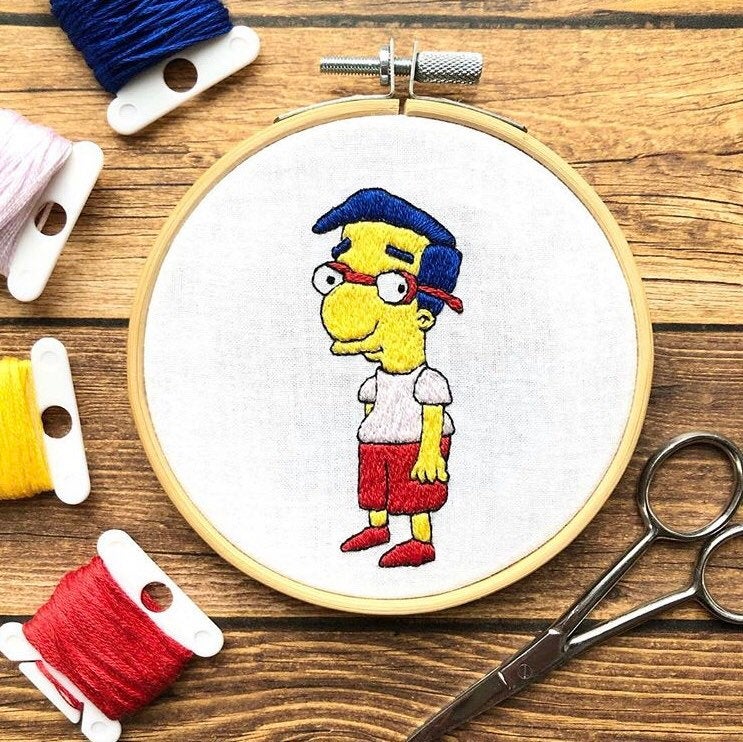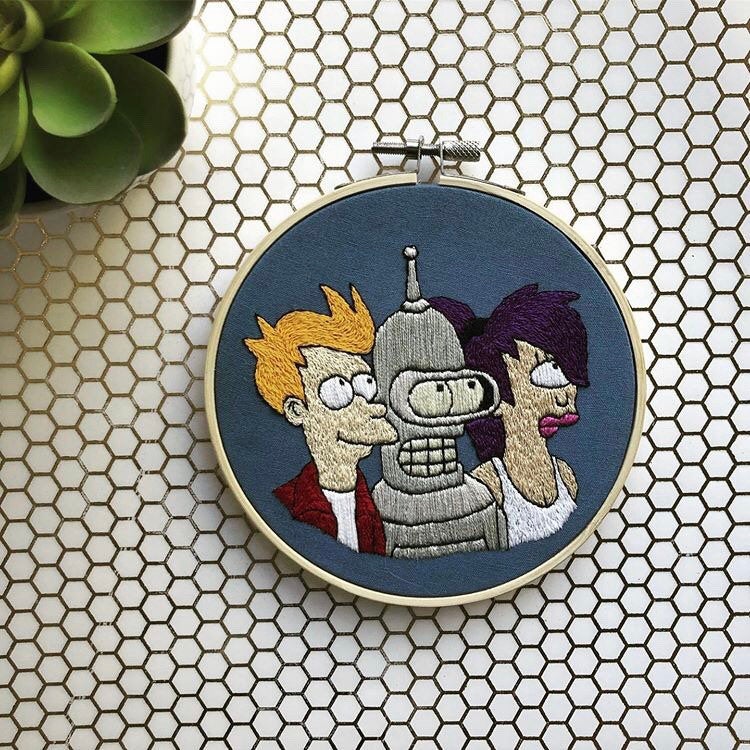 Image credits: hermitgirlcreations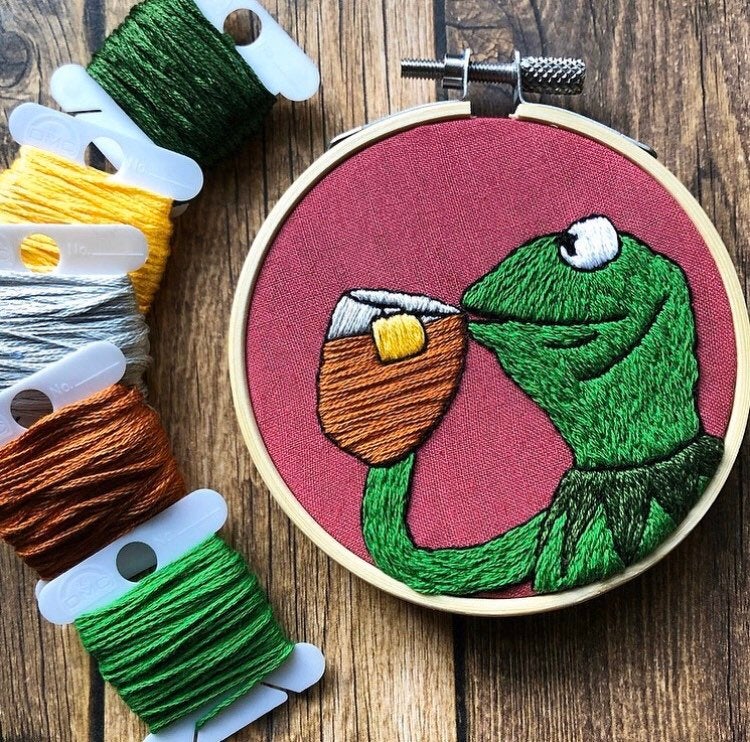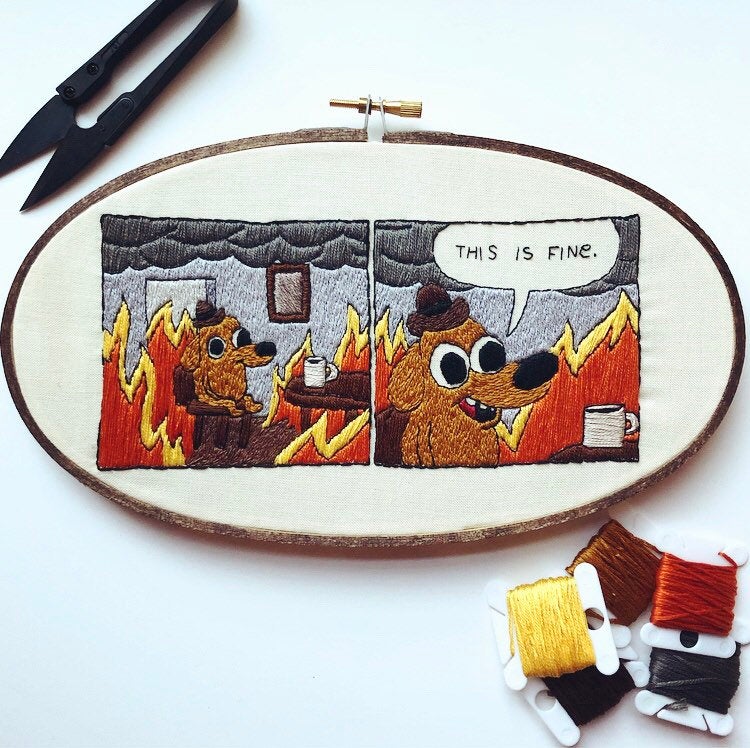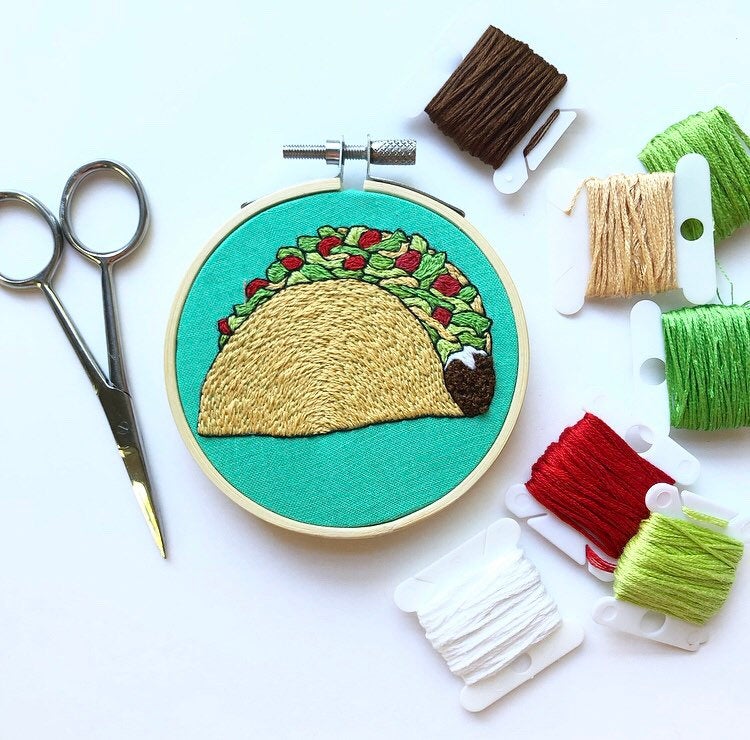 A few "The Office" embroideries. But where's prison mike?!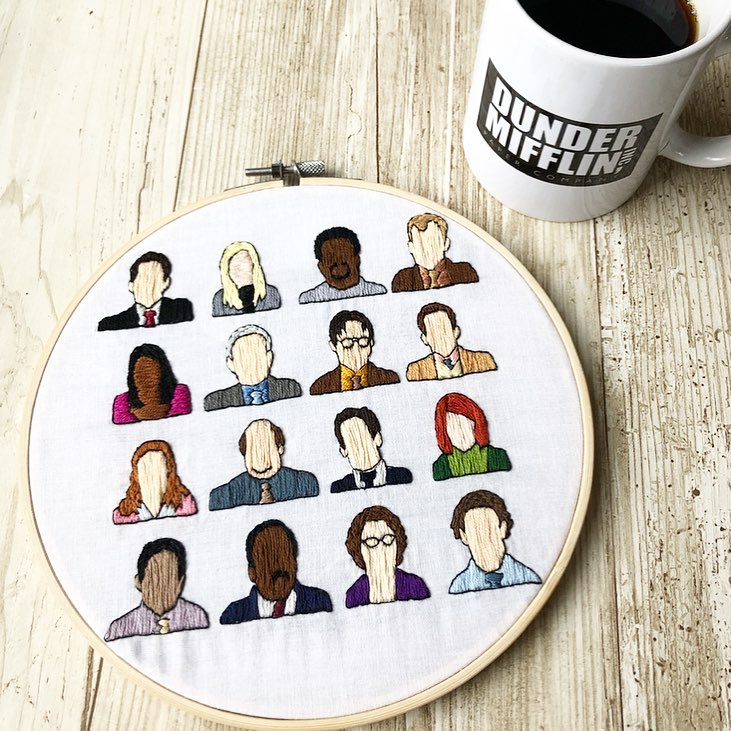 Image credits: hermitgirlcreations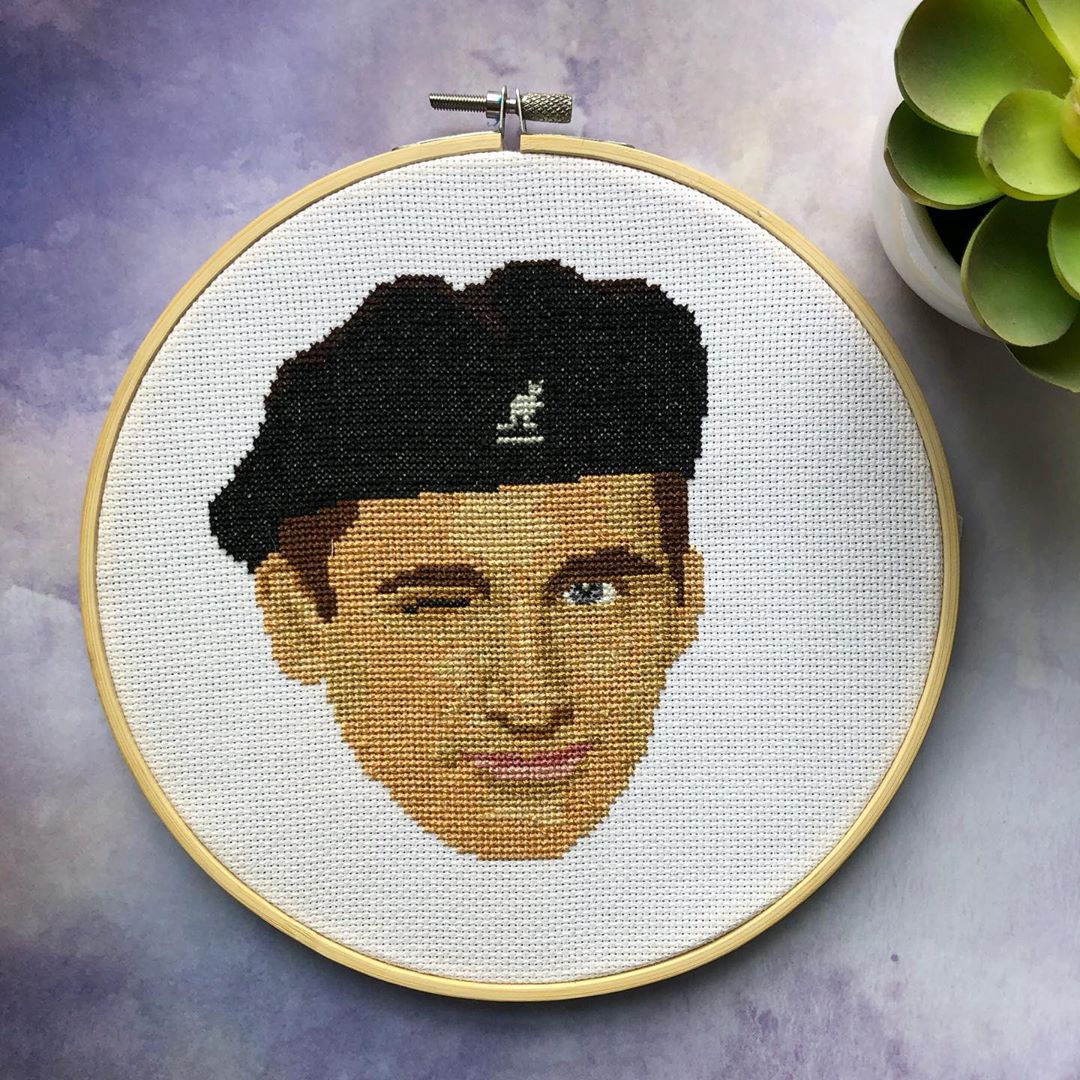 Catch the video where the Homer backing up into the bushes meme originated below.
Subscribe To Our YouTube Channel