Himalayan Salt Shot Glasses (set-of-4)
By Ryan on 03/27/2019 9:08 AM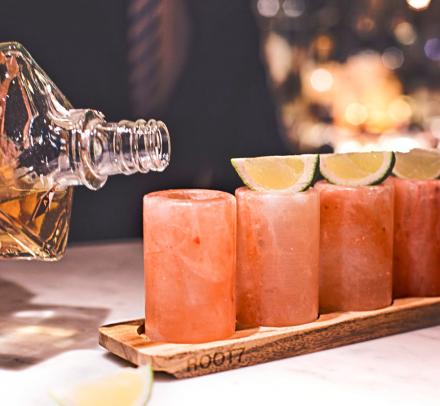 When taking a shot of tequila, you usually start with a dab of salt on the hand, take the shot, then wash it down by biting into a lime. Well, now you can skip the first stop with these unique Himalayan salt shot glasses. They're actually made from salt, and will add a bit of salt flavor to every shot you take out of it.
My first thought was, "Well, what I can only use them once?" Actually no, they claim that you can use them around 80 times before they start to dissolve, that is assuming you care for them properly by not leaving liquid in them after use. You'll need to pat them dry after use, and store them in a cool area. Though, due to the hand-made element, it's possible that small leak can happen, so be sure to test it with water before pouring expensive tequila inside.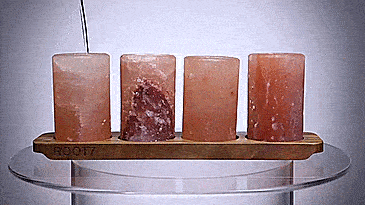 The shot glasses made from salt are completely handcrafted, and have an incredible unique pink glow to them. No two of the salt shot glasses will look alike, as each one has a different patterns and textures that run through the walls of the glasses due to the process of them being made.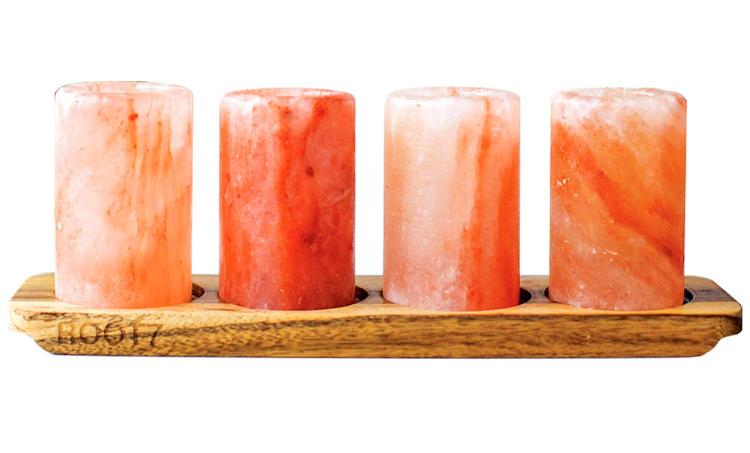 The salt shot glasses come with a beautiful Acacia wood serving board that perfectly fits the 4 salt shot glasses to easily transport them after pouring in the shots. Plus, they come in a cool magnetic box where you can store you glasses for safe keeping when not in use.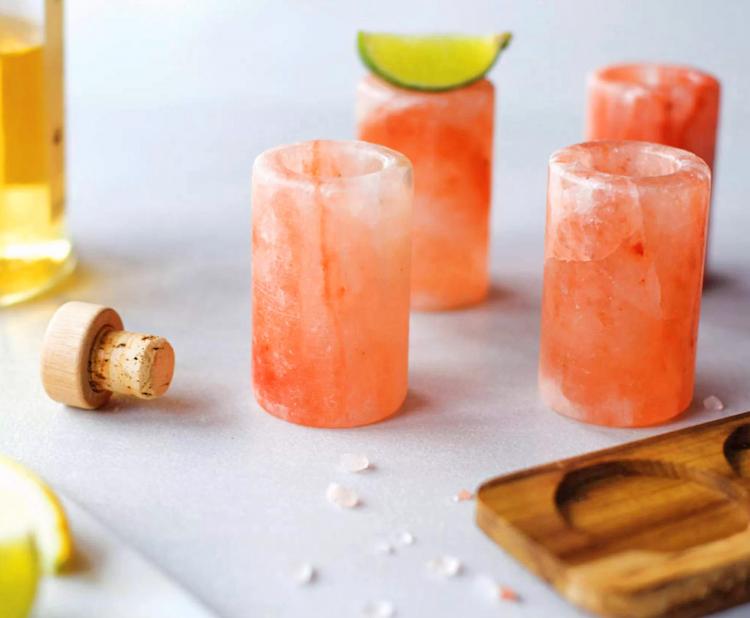 Because of the unique properties of Himalayan salt, the shot glasses are naturally antibacterial, this way germs will not thrive inside the glasses, and any odors are eliminated. Each shot glass is made from 100% Himalayan salt, and they come in a set of 4 shot glasses along with a wooden serving tray and a magnetic storage box.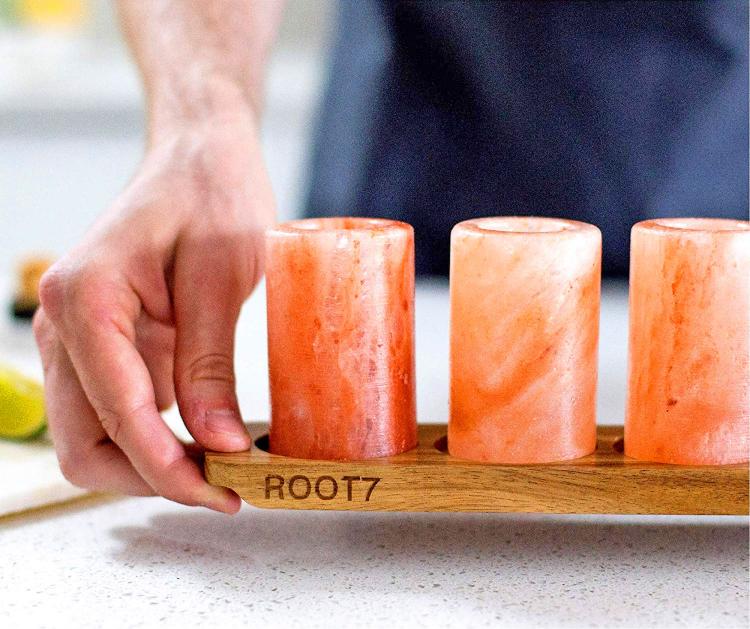 Check out the Himalayan salt shot glasses in action via the video below.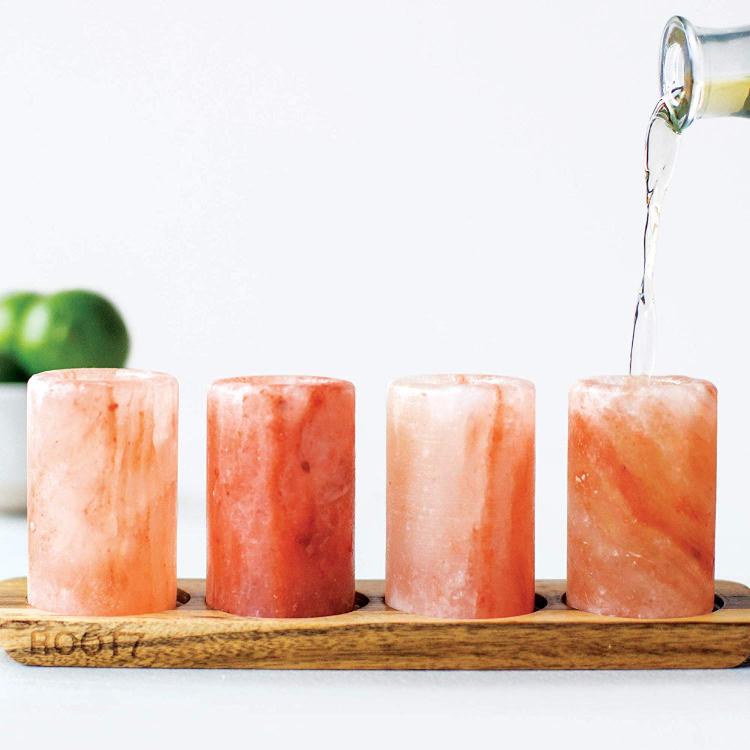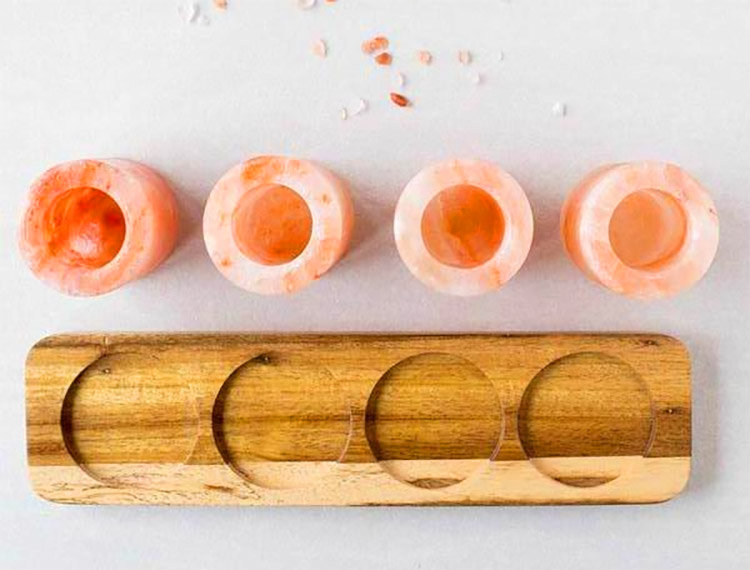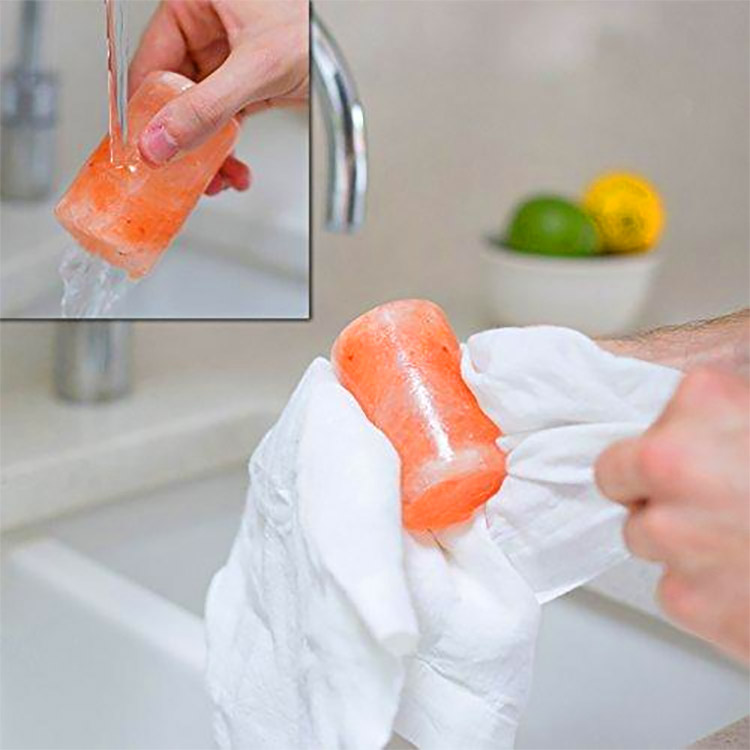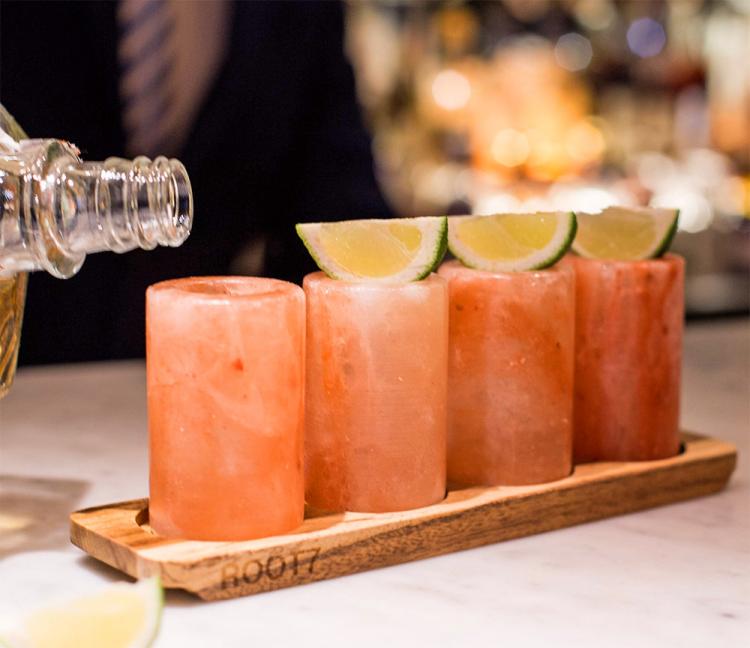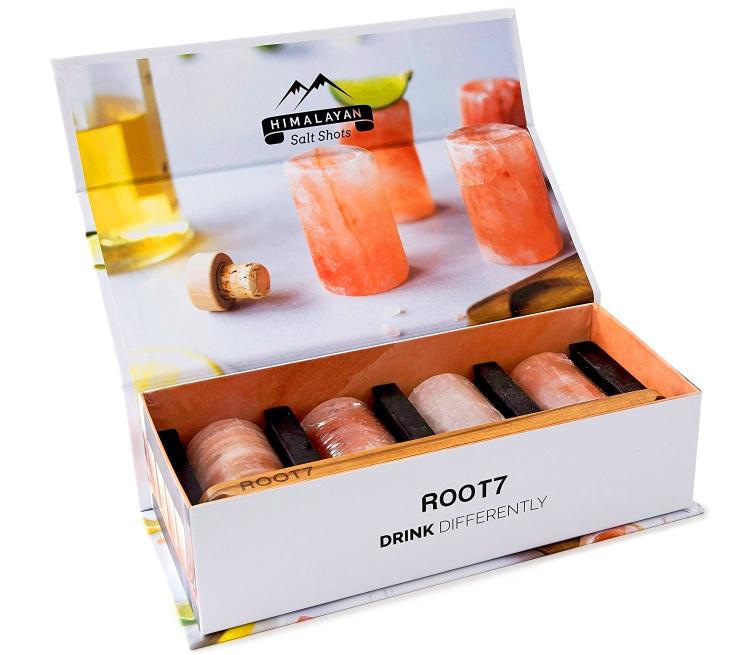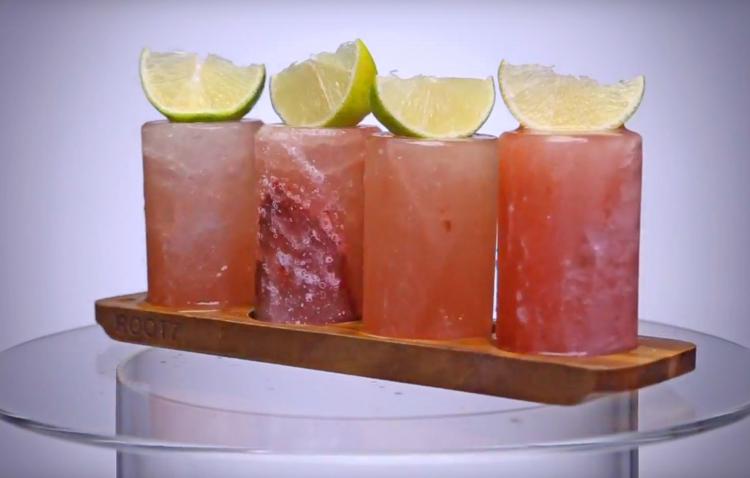 Subscribe To Our YouTube Channel