Heated Pet Beds That'll Keep Your Dogs and Cats Toasty All Winter Long
By Ryan on 09/13/2021 11:01 AM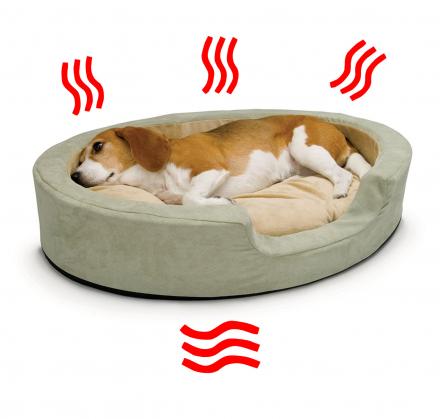 If your dog is like mine, they sleep in bed with you, and when they get too cold, they nudge you to help them under the covers in the middle of the night... every night... If they maybe had somewhere nice and toasty to sleep elsewhere, maybe they'd stop taking up so much room in the bed! This unique dog bed is heated and is sure to keep your pooch extra toasty this winter while sleeping and lounging.

Versions:
Dog Bed | Cat Bed | Cushion | Mat
The heated dog bed plugs into any standard wall outlet, and uses just 6 watts of energy. The bed has been rigorously tested to exceed USA and Canadian electrical safety standards, so no worries about any issues effecting your pooch.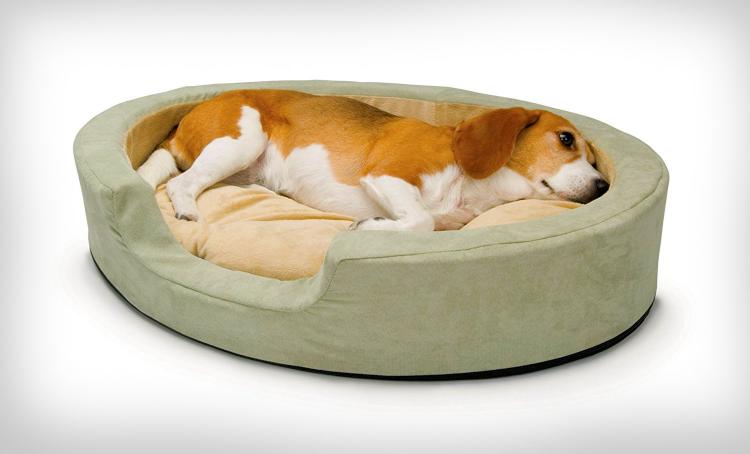 The heated dog bed comes in a few different sizes to choose from, and there's even a heated cat bed depending on the type of bed you have. Plus, the same company also makes heated dog mats if you'd rather not get a full dog bed or even a padded cushion. A perfect gift idea for your dog this Christmas, the heated dog be is great for use on dogs that have hip dysplasia, arthritis, or any other joint or pain problems, as the heat will help reduce and numb their pain.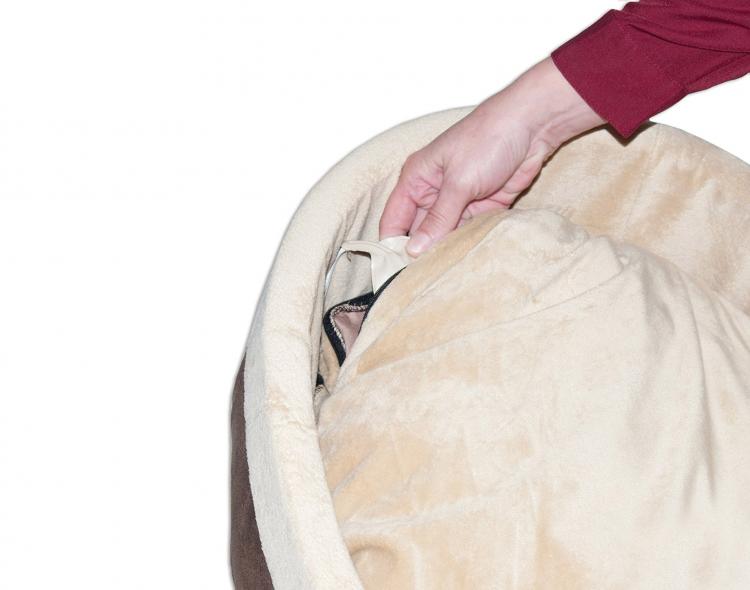 The electronic heated dog bed is thermostatically controlled to warm your pets core body temperature, and is preset to the perfect temperature to keep your pooch extra warm and toasty all winter long.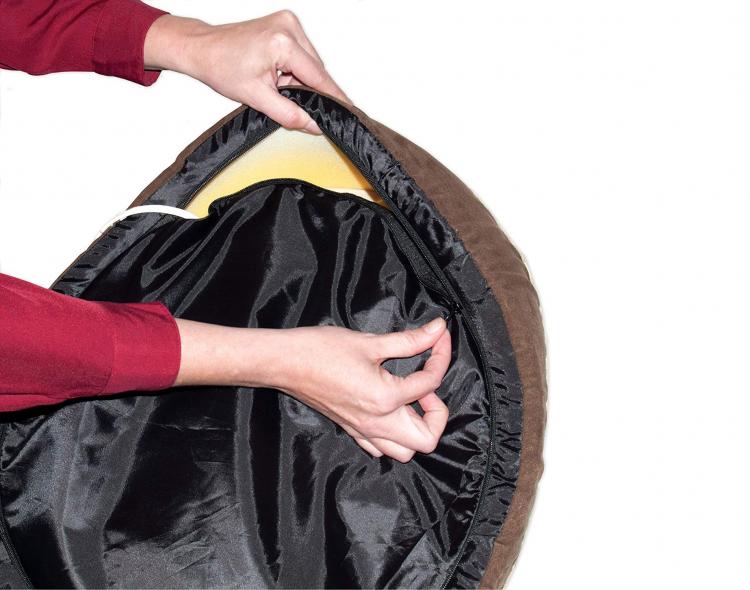 The heated dog bed has a removable cover and pillow for easy cleaning which are then completely washable in your washing machine, is for indoor use only, is perfectly safe even if urinated on by your dog, and the medium version measures 20 x 26 inches, whereas the large version measures 24 x 31 inches.