Heat-Activated Moon Coasters (Set of 4)
By Ryan on 03/14/2019 3:03 PM (Updated: 07/31/2019 10:28 AM)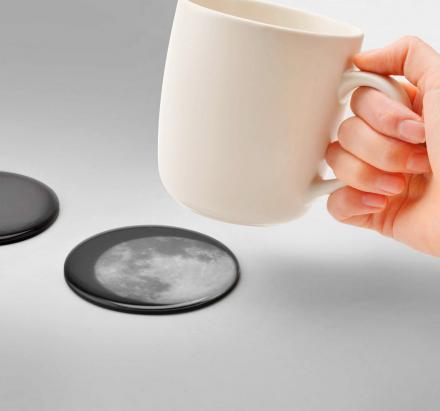 You've probably seen our list of the best heat changing coffee mugs, but if haven't, you know what to do... Little did you know that there are actually heat-changing coasters as well. We posted these unique coasters that make fish appear with a hot mug, and now there's these heat-activated moon coasters that make the moon appear with a hot mug.
They're called the "Drink The Moon Coasters", and you just place a hot mug on them to activate the moon image to come through. Once you pick up your mug you'll have a bright shiny moon coming through on your coaster.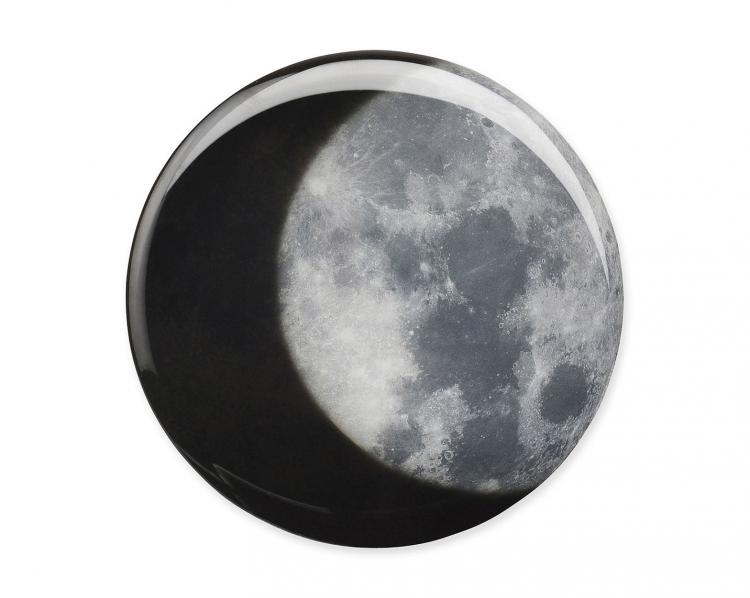 The coolest part is, depending on where you place your mug on the coaster, you can create any phase of the moon. If you have an extra-wide mug you can create a full moon, or you can place just part of your mug on the coaster to create a crescent moon, and more.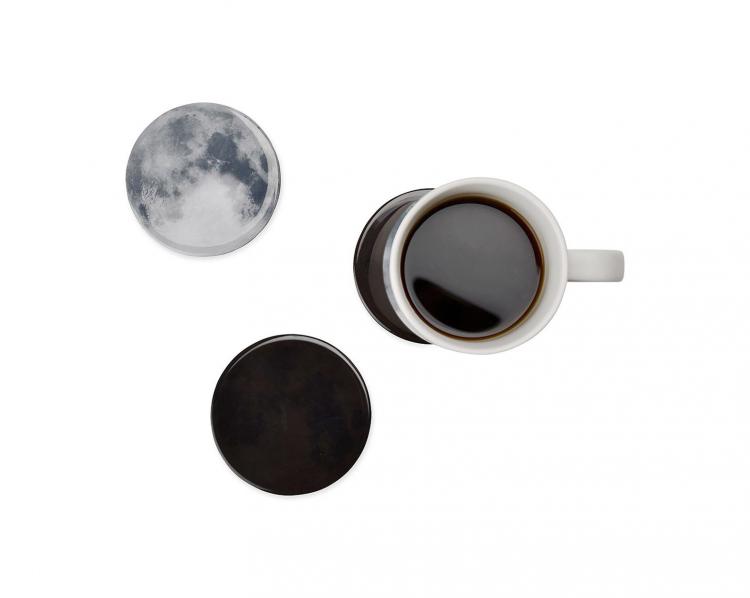 The heat-activated moon coasters are made from plastic, come in a set of 4 moon coasters, and each coaster measures 3.5 inches in diameter. They're a perfect gift idea for space lovers, science lovers, moon lovers, NASA lovers, and more!