HD Print Food Blankets - Giant Pizza, Cheeseburger, and Donut Blankets
By Ryan on 08/09/2018 3:06 PM (Updated: 07/31/2019 10:41 AM)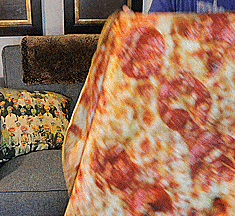 If you really love pizza, chances are you'd be down to wrap yourself inside of a nice toasty one to keep warm at night, similar to how Luke Skywalker did in a dead Tauntaun to stay alive in the deep cold of the Planet Hoth. These unique giant food blankets let you do just that! The giant food blankets are printed in HD, and come in a pizza, a cheeseburger, and a sprinkled donut!

Versions: Pizza | Burger | Donut
The giant food blankets are printed in extreme high-definition which makes them look very realistic. I'd say realistic enough to almost take a bite out of them! The giant food blankets measures 60 inches in diameter, and both the pizza and the donut are completely circular, whereas, the hamburger has more straighter sides to it.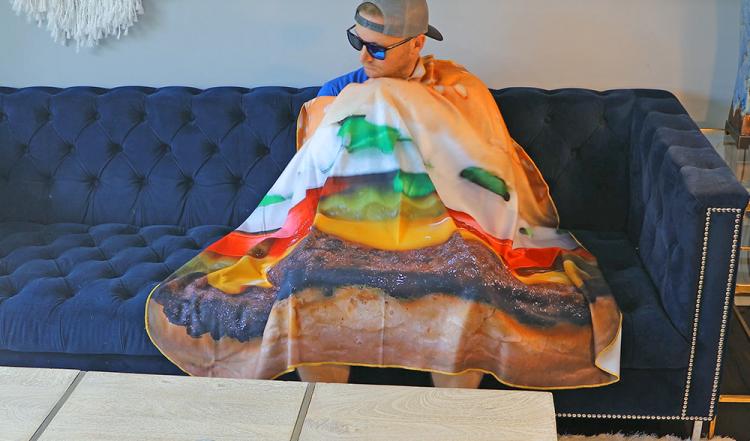 Each giant food blanket comes folded-up inside of a box that looks similar to a pizza box. This makes the giant pizza blanket even more fun to open! Inside each box is also a picture of the actual food item that the blanket is made after.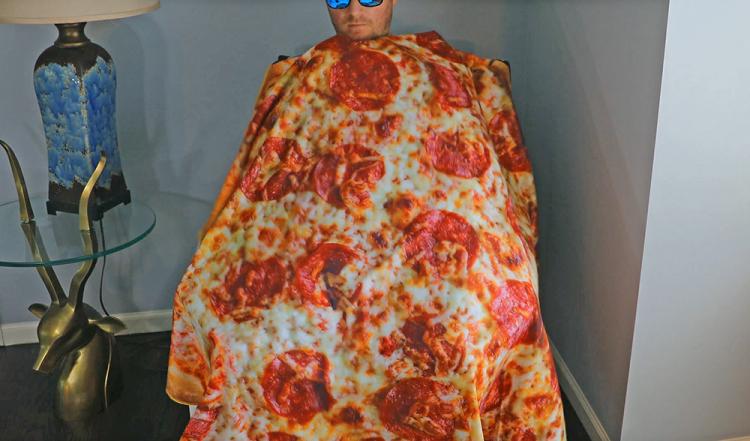 The giant food blankets are made from 100% polyester, are fully printed on one side with the other side being white, are machine washable and dryable, and make for a perfect gift idea for anyone who loves blankets while simultaneously loving either pizza, hamburgers, or donuts!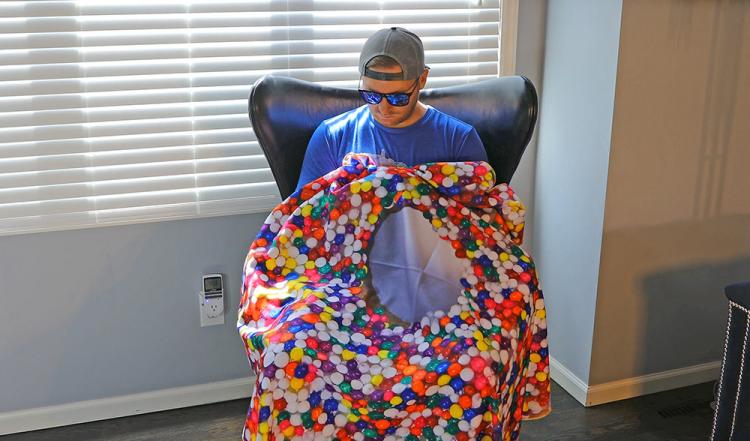 Check out the giant food blankets in action via the video below.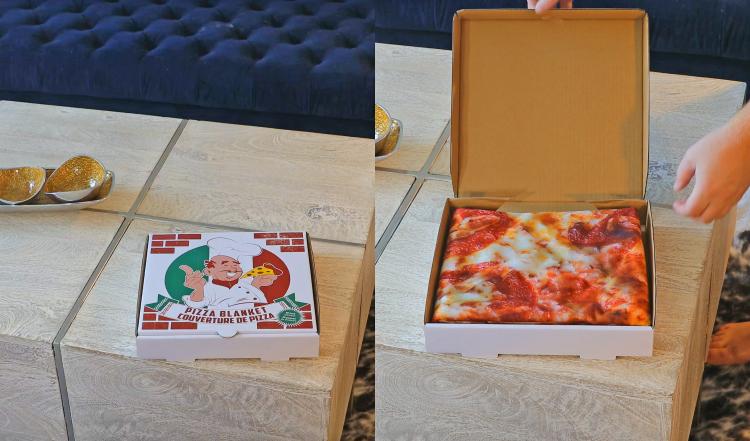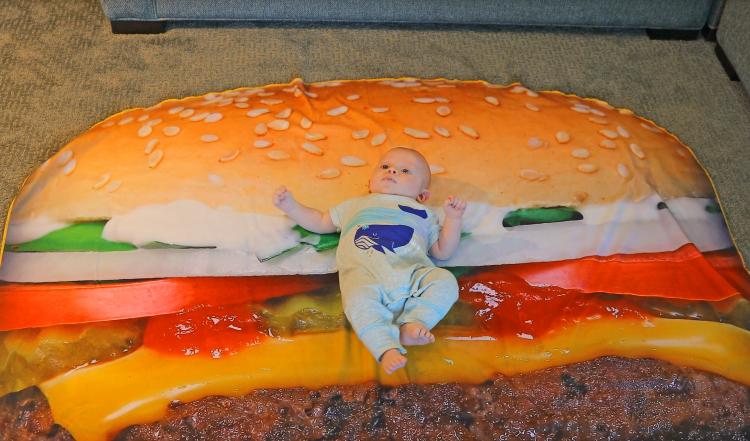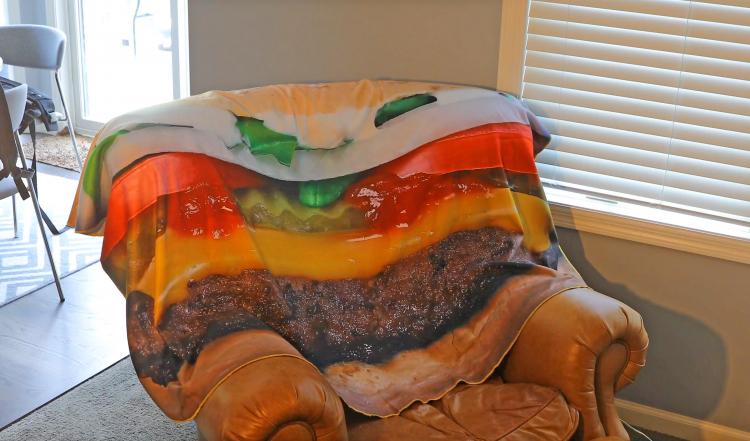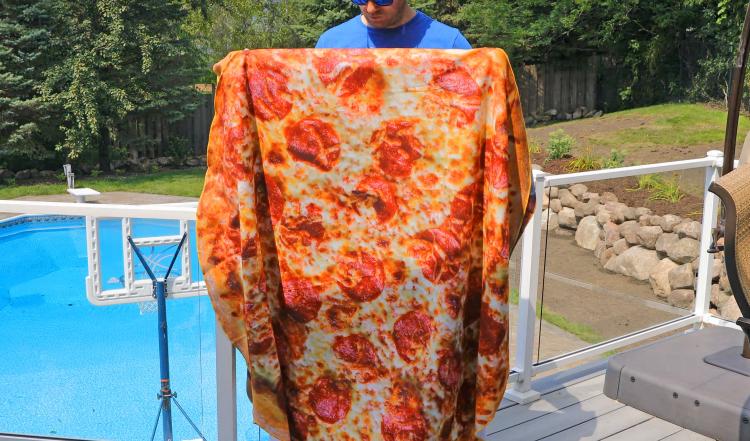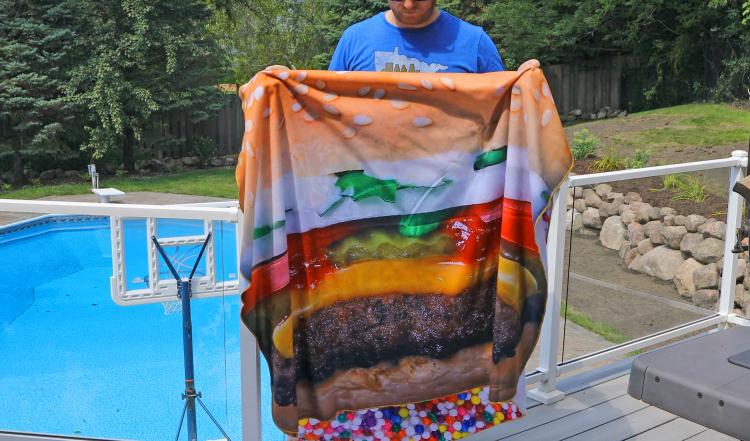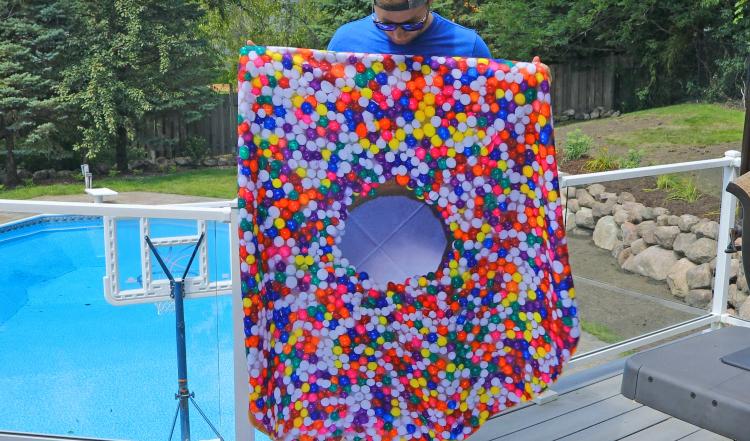 Subscribe To Our YouTube Channel