Harry Potter Theme Wooden Music Box
By Ryan on 08/22/2017 10:18 AM (Updated: 10/29/2017 11:06 AM)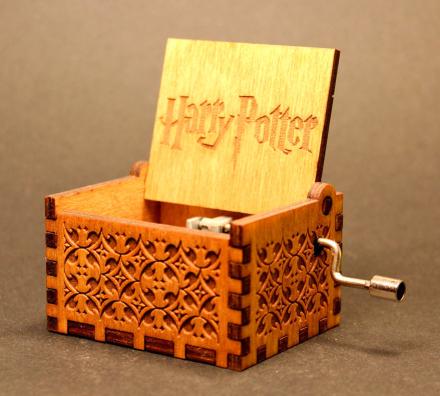 Wizards in training and Muggles alike are going to love this engraved Harry Potter wooden music box. Open it up and you will find magic inside, no spells needed. Just turn the crank on the side of the box and it plays the Harry Potter Theme in a way only a music box can.

Check out their full collection of movie themed music boxes here
A perfect gift idea for geeks, music lovers, or Harry Potter obsessed individuals, the unique Harry Potter music box's design was inspired by vintage storage boxes with track name engraving on the inside.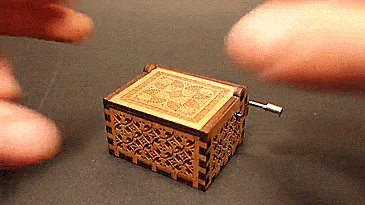 A music box like this is a great way to relieve stress too. Just turn the handle, get that Harry Potter music playing and sit back and enjoy as you marvel at the craftsmanship. Your hard day will just melt away, because how can anyone be stressed after hearing the elegant Harry Potter tune from a music box?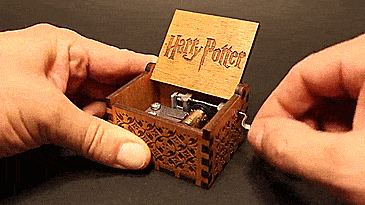 The sound of the music box will change slightly depending on the surface it's resting on, so you can try it on a variety of surfaces including wood or glass and see which one you like best. This music box is a unique item that any Harry Potter lover will treasure forever. Even Harry himself would love this thing.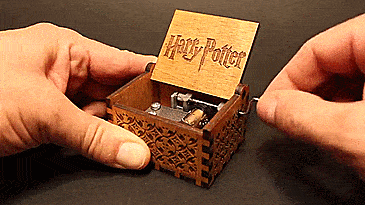 The Harry Potter music box is lovingly detailed and made from 4mm thick birch plywood, and measures 2.55 inches x 2.16 inches x 1.57 inches. The music box has a lid that easily opens on the top and features the Harry Potter logo on the inside of the lid. Plus, the natural oak stain finish really gives the box that old world and distinctive charm.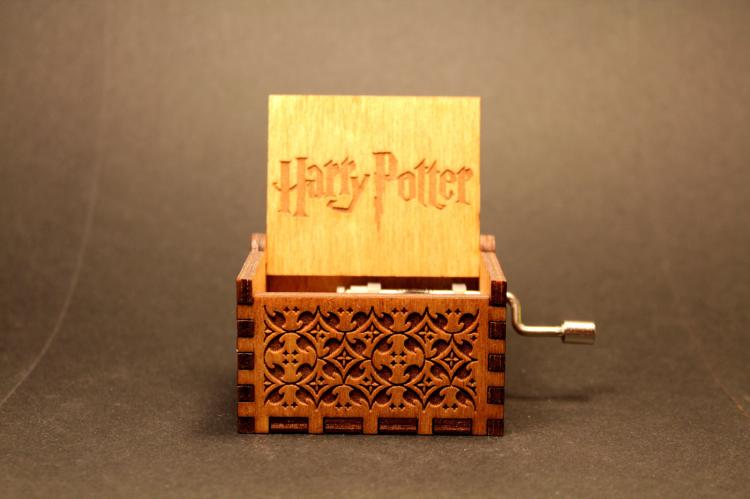 Check out the Harry Potter theme wooden music box in action via the video below.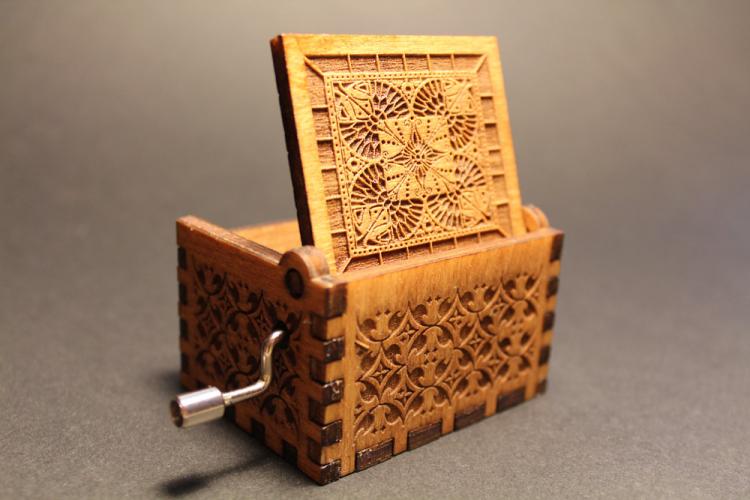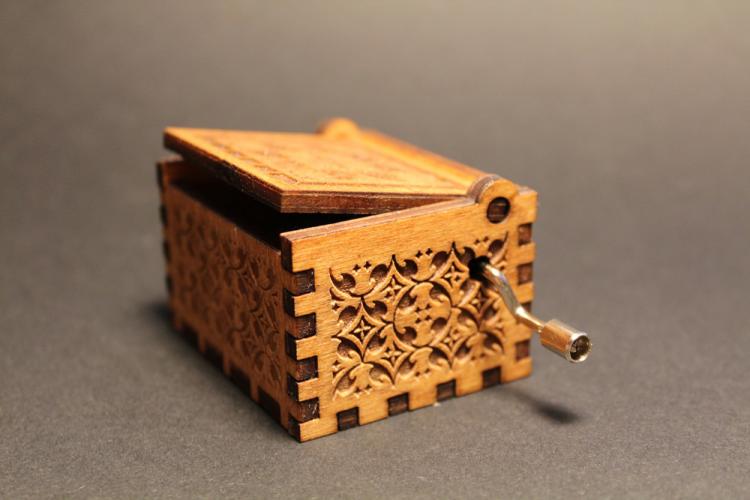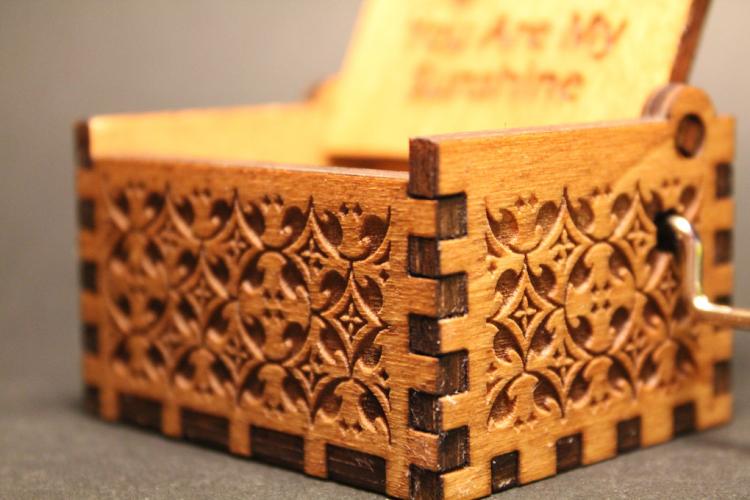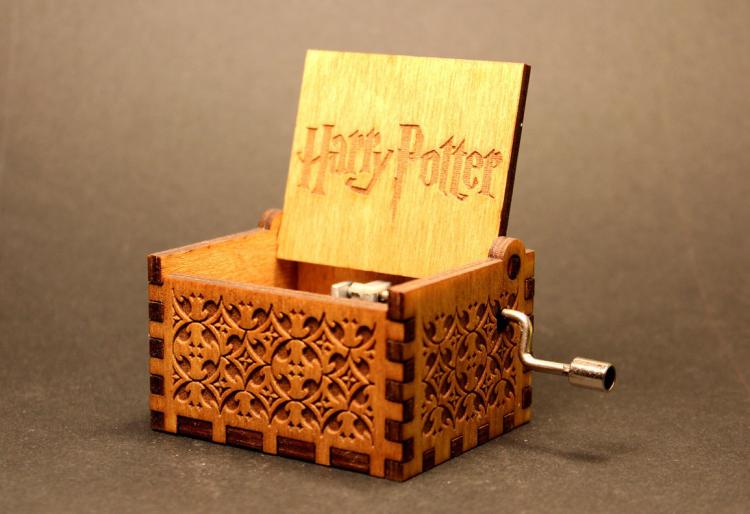 Subscribe To Our YouTube Channel