The Hangover Cup Is A Giant Sippy Cup For Hungover Adults
By Ryan on 09/14/2015 3:54 AM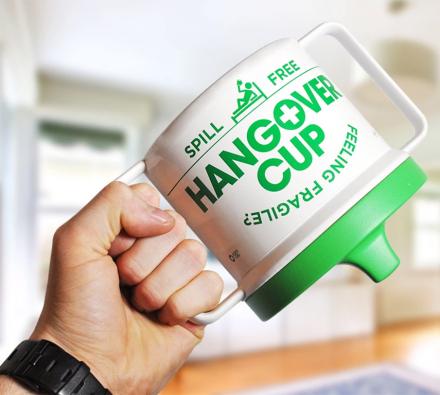 There comes a time in everyone's life where you wake up with such a bad hangover that the simple act of lifting your head off the pillow makes you volcano vomit onto your own face. Which of course makes it hard to hydrate your water deprived liver unless you have a giant twisty straw attached to a gallon of water that's sitting next to you. Luckily someone invented the Hangover Cup, which is essentially a giant sippy cup for adults that allows you to drink while it's upside down like you're a baby. Plus the fact that it's a giant sippy cup means you won't have to get up from your bed for quite a while, just make sure you fill it up the night before, with preferably water.
Featuring two giant handles to secure the bottle above your head as to not drop it on your face, along with a leak proof valve that allows you to nustle the giant sippy cup in any position of your choosing without it leaking any liquids, the Hangover Cup will surely be a life saver as it nurses you back to health after a night on the town.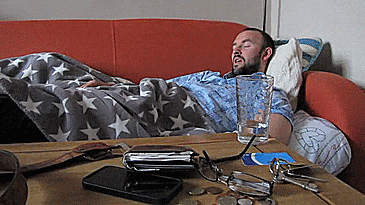 Created by Hundred Million, a UK based company that creates unique products, with others including the Sugar Skull Spoon, the Clothes Pin Candle Holder, and the Coffee Holder Shipping Container. Hundred Million has had three successful Kickstarter campains already, and are hoping that the Hangover Cup with make it four.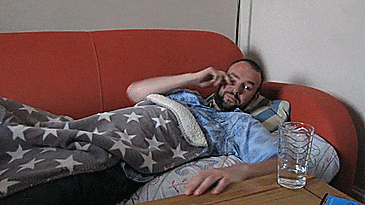 The Hangover Cup is perfect to fill up with water to rehydrate, fill up with coffee to wake up, or just to fill back up with booze to put your liver back to normal after a night of sleep where you weren't able to take in any alcohol. The Hangover Cup is made from BPA free plastic, holds up to 1 liter of liquids, is dishwasher safe, and can hold both hot or cold liquids.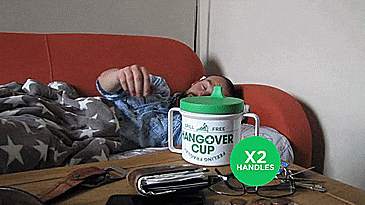 The Hangover Cup is currently in a funding phase on Kickstarter with an estimated delivery date of January 2016, so go reserve yours now, or get more information on their website, and be sure to check out the giant sippy cup for adults in action via the video below.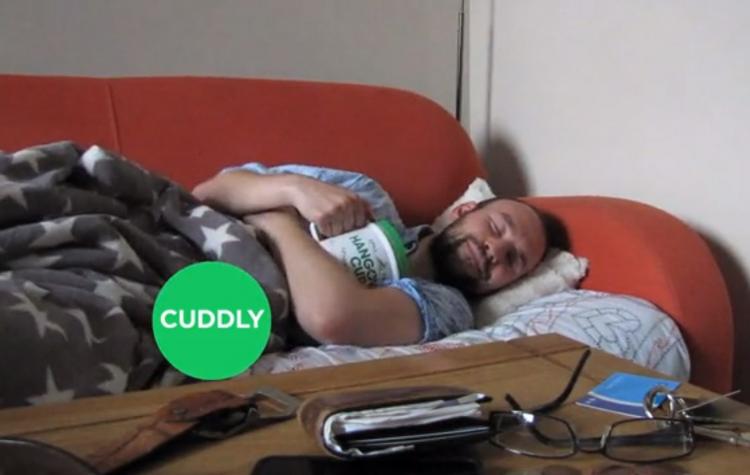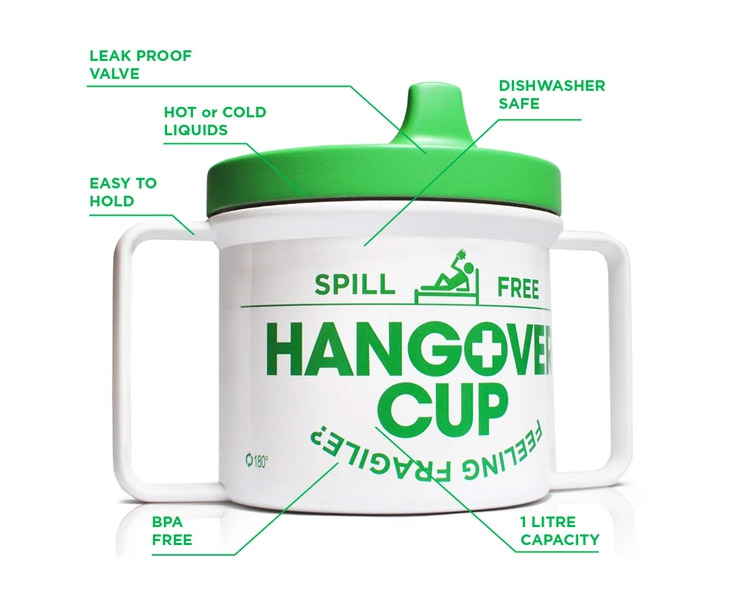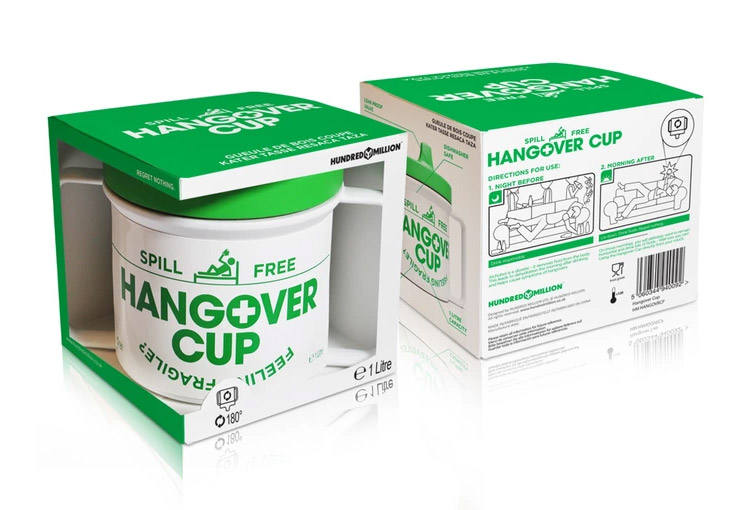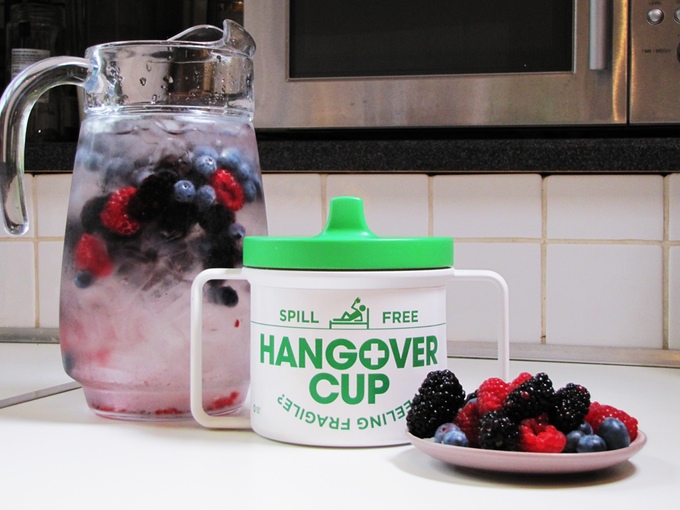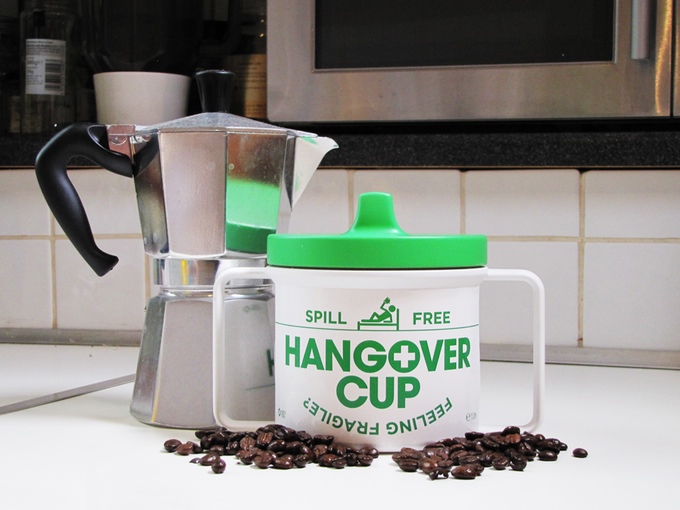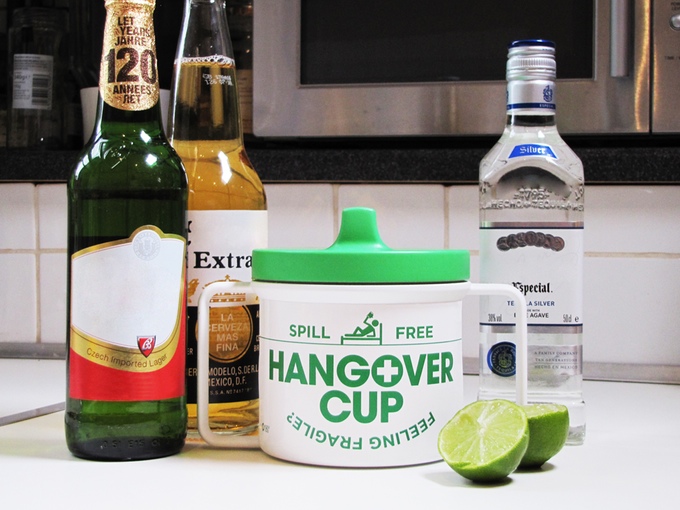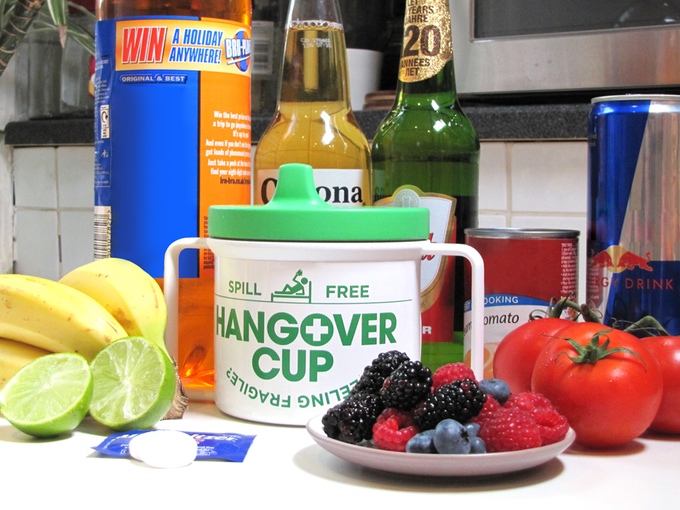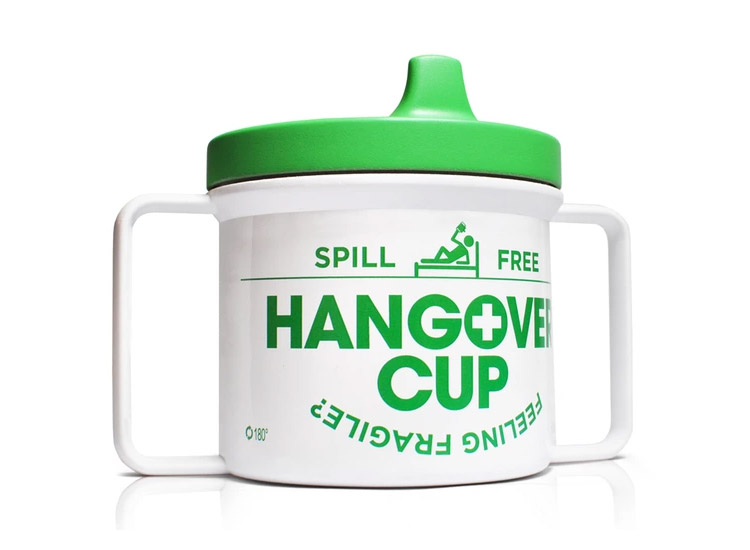 Subscribe To Our YouTube Channel