Hanging Octopus Shower Caddy Holds Your Stuff In The Shower
By Ryan on 08/23/2017 9:40 AM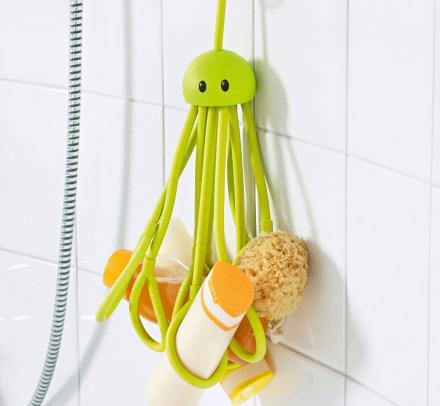 We have so many things in our shower, and not enough shelf space. It's a common complaint. What we need is an octopus that is willing to hold our shampoos, conditioners, soaps and other shower necessities. Enter the Octopus Shower Caddy. He has eight arms to help store more stuff in your shower and make shower/bath time fun again. You have to hand it to Swedish design, they think of everything.

View all color options here
Just hang the octopus from a pole or your shower head, then place your bottles of shampoo, conditioner, face wash, your loofah, and any other bath products you have in your shower into each loop on his arms. He will then hold onto your items in a fun manner until you need them again. Plus, no more worrying about knocking bottles off of the shelf and directly onto your toes!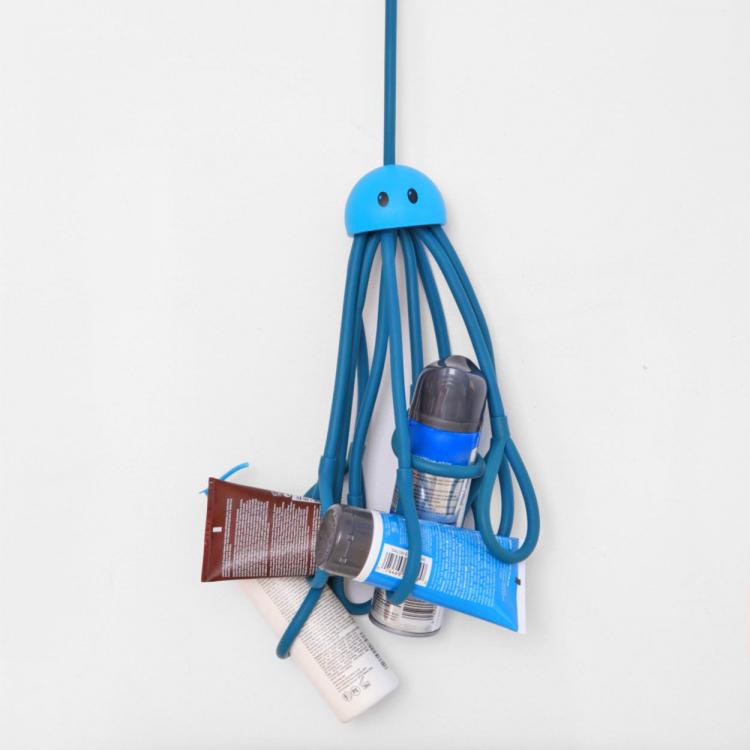 Whether you have kids or not, this is the most adorable shower helper there is. The octopus caddy grips up to nine objects of any size in it's arms, thanks to his adjustable tentacle loops. It will hold your shampoo bottles, soap, brushes, safety razors and so much more. This guy also makes it easier to hang those bottles upside down when they are almost empty, so you get get every last drop.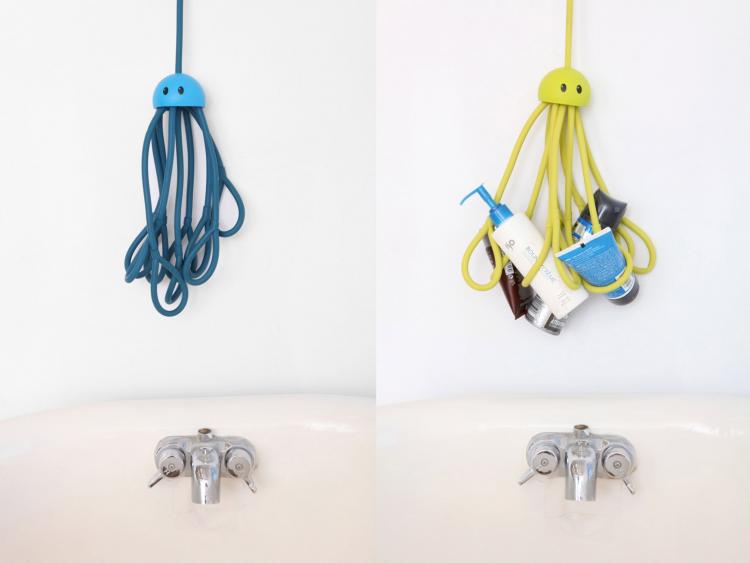 The octopus shower caddy has a lot more personality than those metal shower caddies. The octopus' head loop hangs anchored in any shower or bathroom, and easily adjusts. If you do have kids, this fun shower companion doubles as a unique bath toy that will keep them entertained while they get clean. He measures about 13 inches long, is made of natural rubber latex, and comes in a few different colors to choose from.