These Hand-Carved Wooden Floor Rugs Might Make You Think They're A Real Rug
By Ryan on 07/06/2022 8:46 AM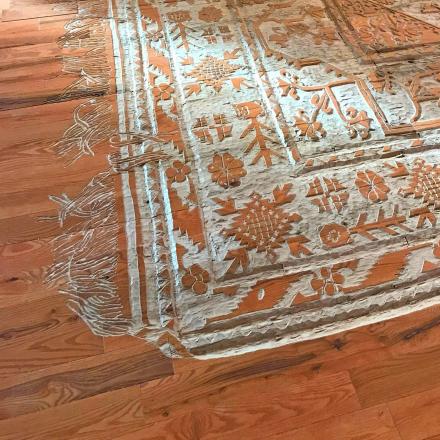 A rug really serves multiple purposes doesn't it? I mean first and foremost, it 's meant to cozy up a room and make it more comfy to walk on, and softer for your kids to play on. But if you really don't care about getting softer and cozier floors, and just care about the aesthetics, perhaps one of these incredible hand carved rugs might be for you.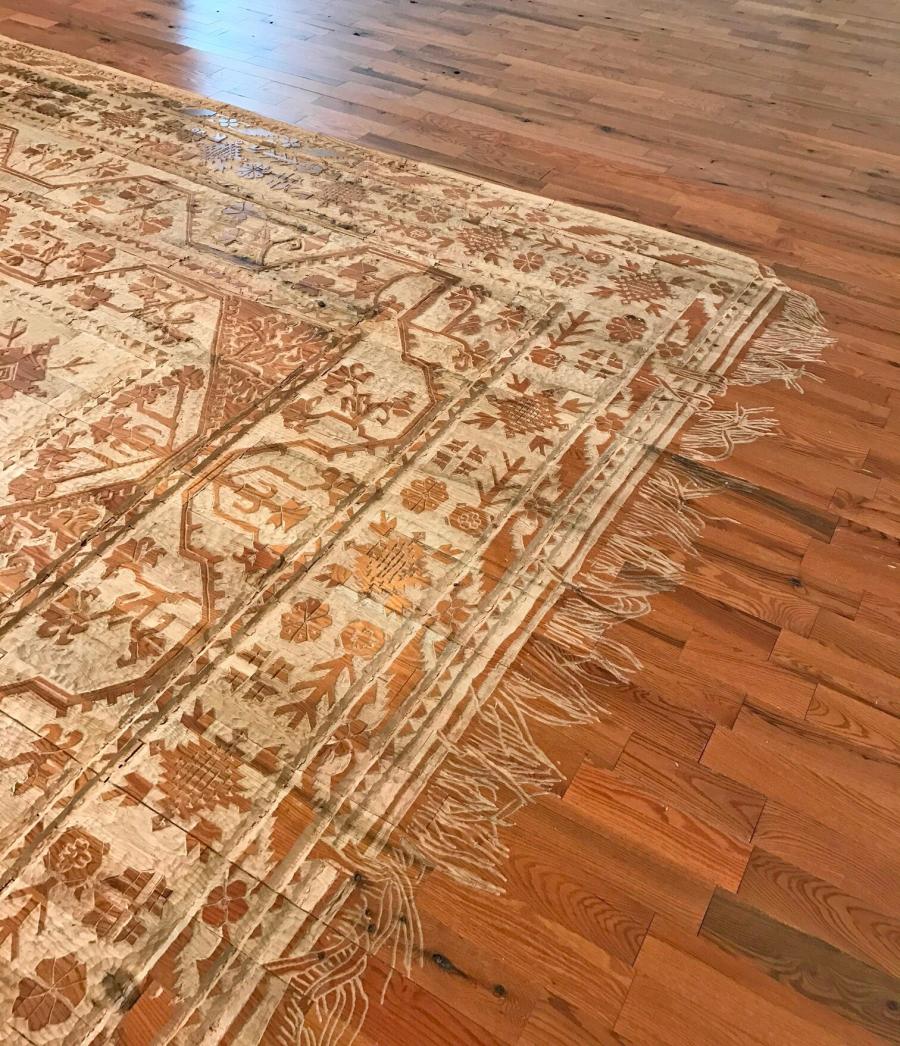 No, the hand carved floor rug is not actually a product you can buy, or really get anywhere for that matter. It was actually an art project created by the Spain born artist Selva Aparicio.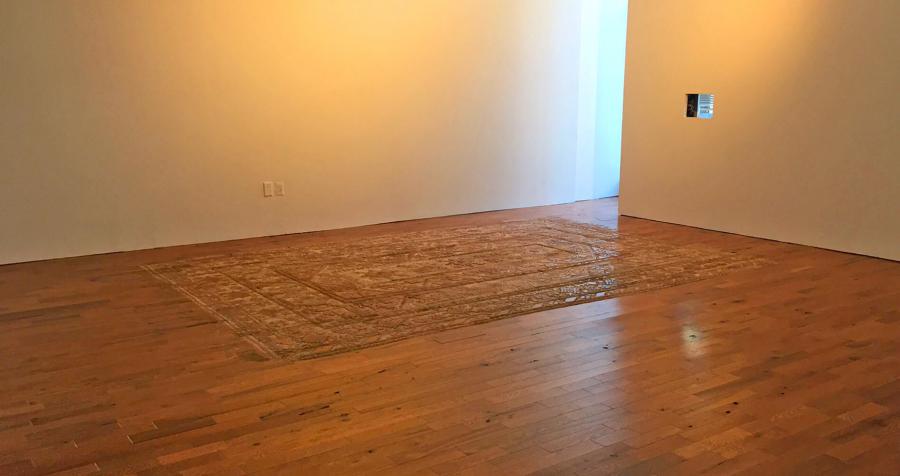 The unique art project quickly went viral after Selva posted the pictures of the carved floor rug onto the internet! Afterwards Selva discussed the meaning behind the unique rug carving. She stated that the artwork expresses her childhood trauma, and that the mental scars that she received are as real as the carvings.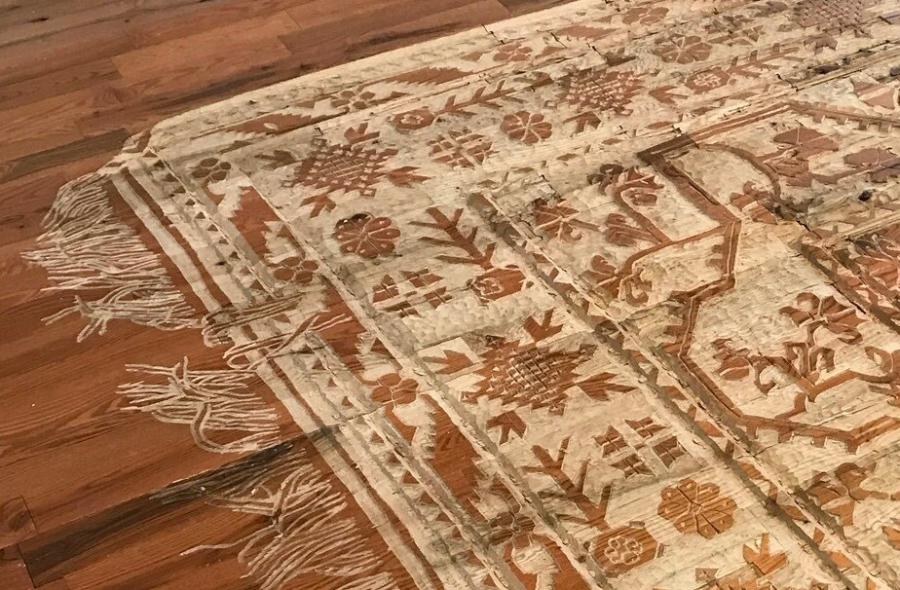 The hand carved wooded rug is so incredible detailed that it might just fool you for a real rug from a distance. Though as you get closer you'll quickly realize that this is no ordinary rug.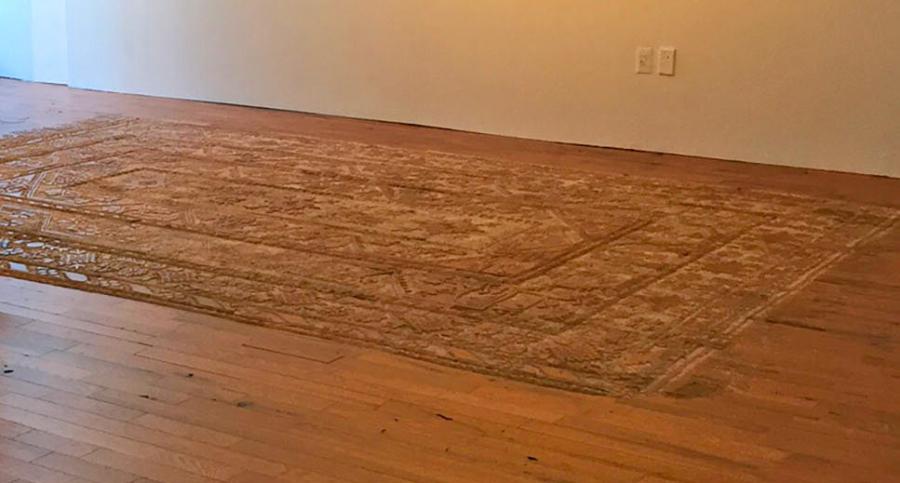 Selva designed the hand carved rug to look like a traditional Persian rug, and even has the fringe strings on the end of the rug randomly and carelessly placed randomly just like you'd find on a real rug. Some of the strings even come back onto the rug as if it was carelessly placed onto the floor.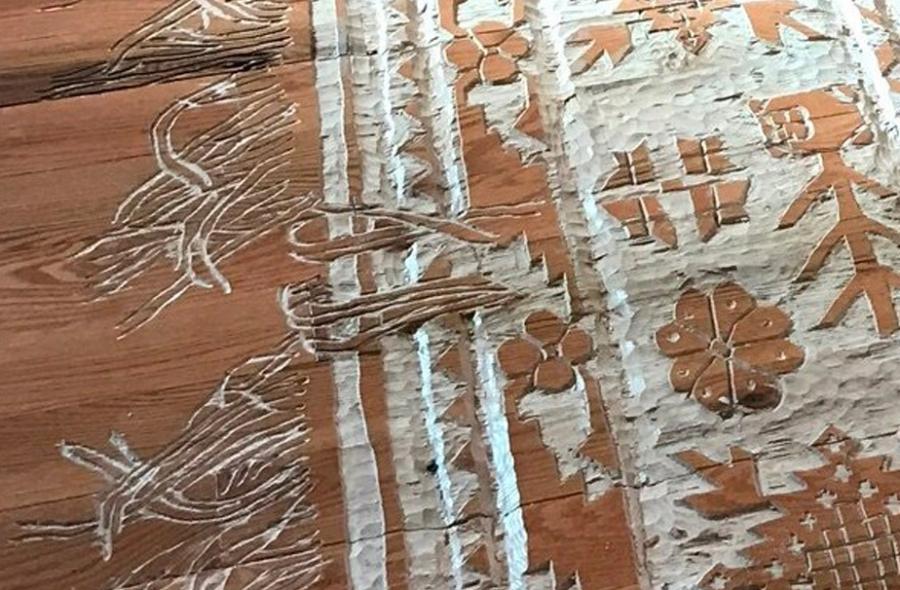 Selva's hand carved wooden floor rug is actually massive in size, as it measures 15 feet long x 9.8 feet wide. That's a total of 657 square feet!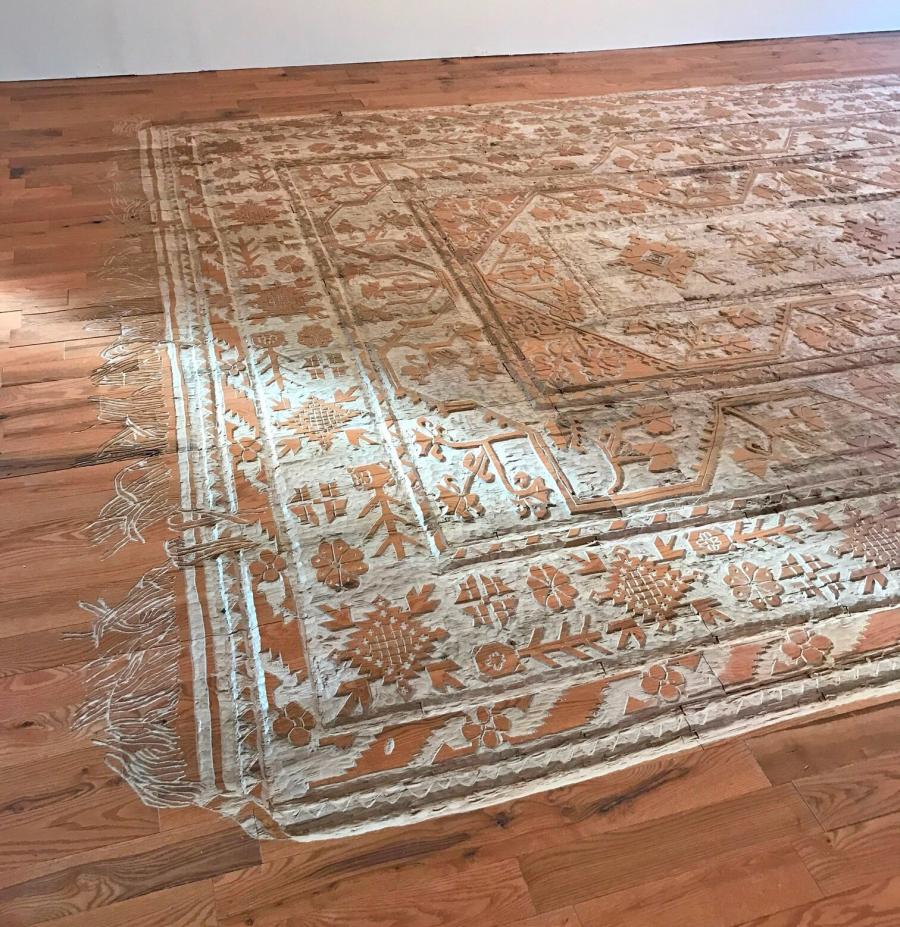 "Hand carved rug into utility oak floor. This piece is about covering and exposing, trauma and bearing witness"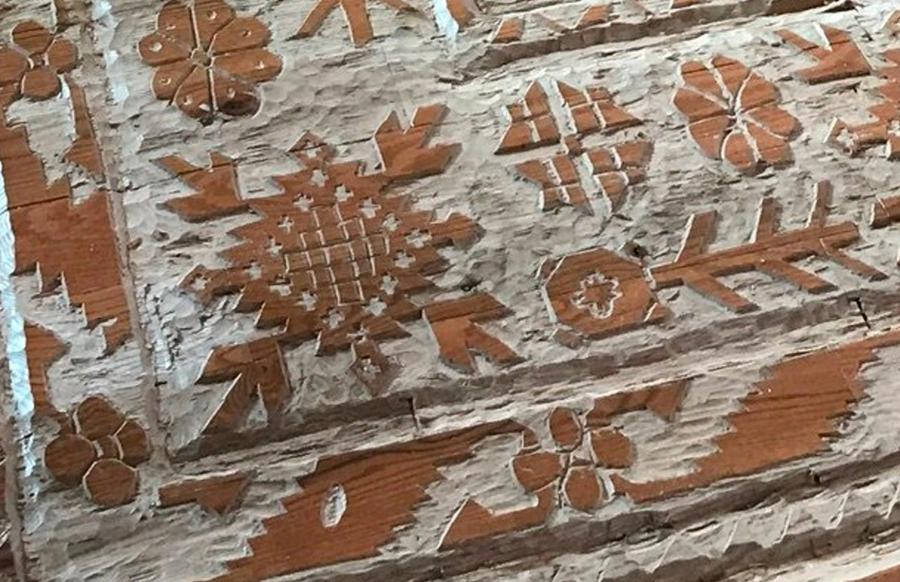 You can check out more of Selva's art pieces on her website here.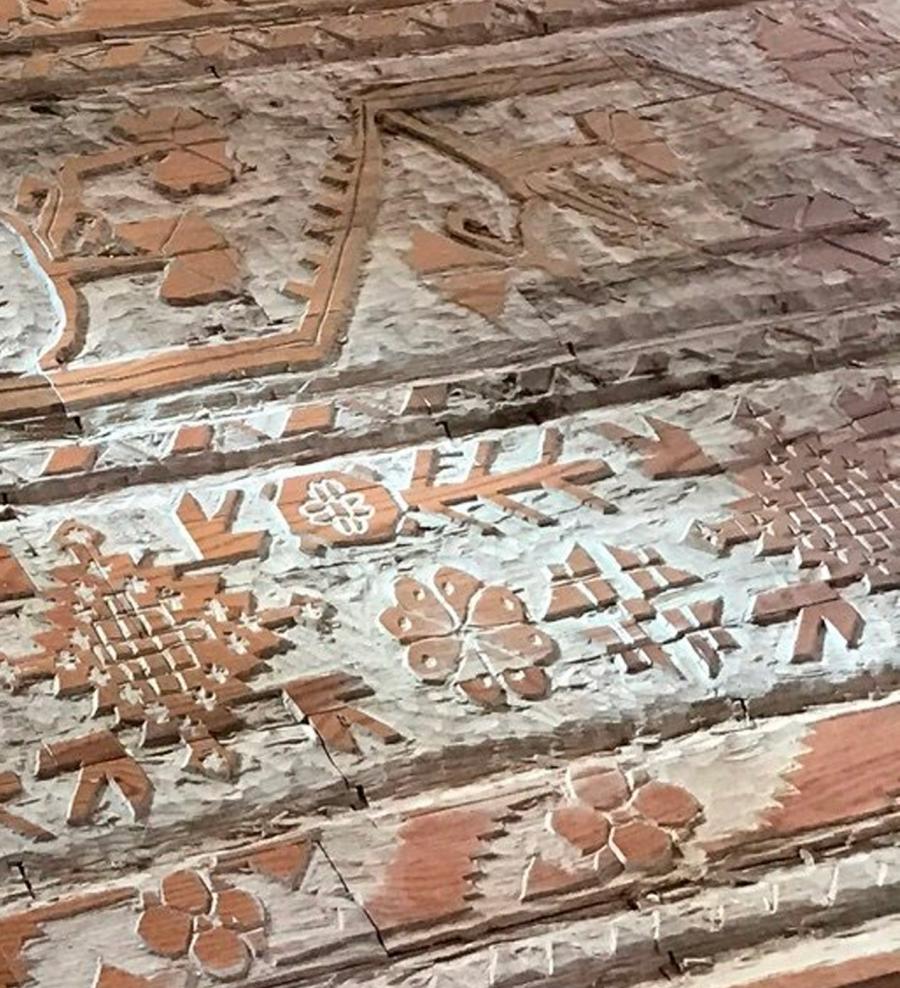 You also may want to check out these incredible outdoor rugs made from pebbles! You can find instructions on how to make them here.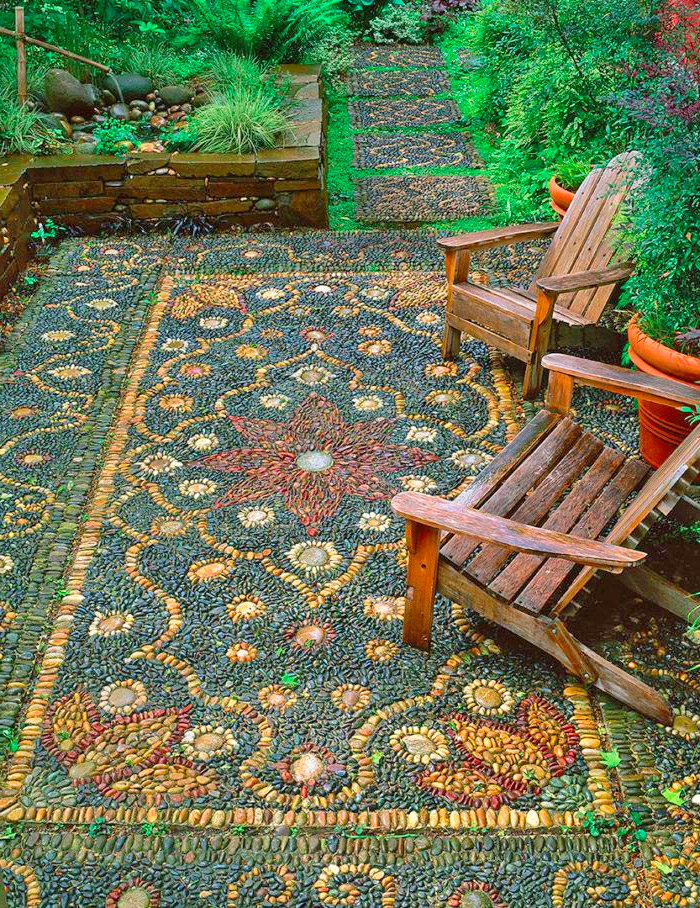 Credit
The outdoor rug mosaics made from pebbles and rocks are a perfect design for outdoor patios! They'll surely be an instant eye catcher and conversation starter!