You Can Now Get a Giant Hamster Chair Cushion That Fits Onto Any Chair
By Ryan on 05/10/2023 10:06 AM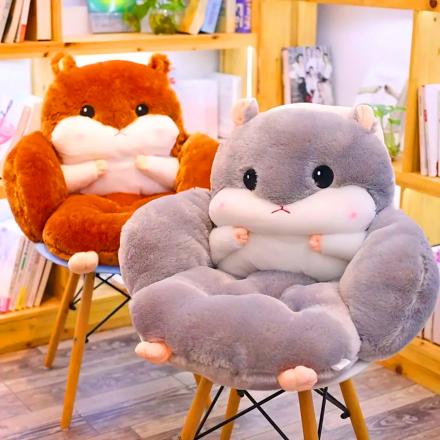 Do you love hamsters and wish you could add a touch of their adorable charm to your everyday life? Look no further than the Hamster Chair Cushion – a one-of-a-kind seat enhancer that turns any ordinary chair into a giant hamster!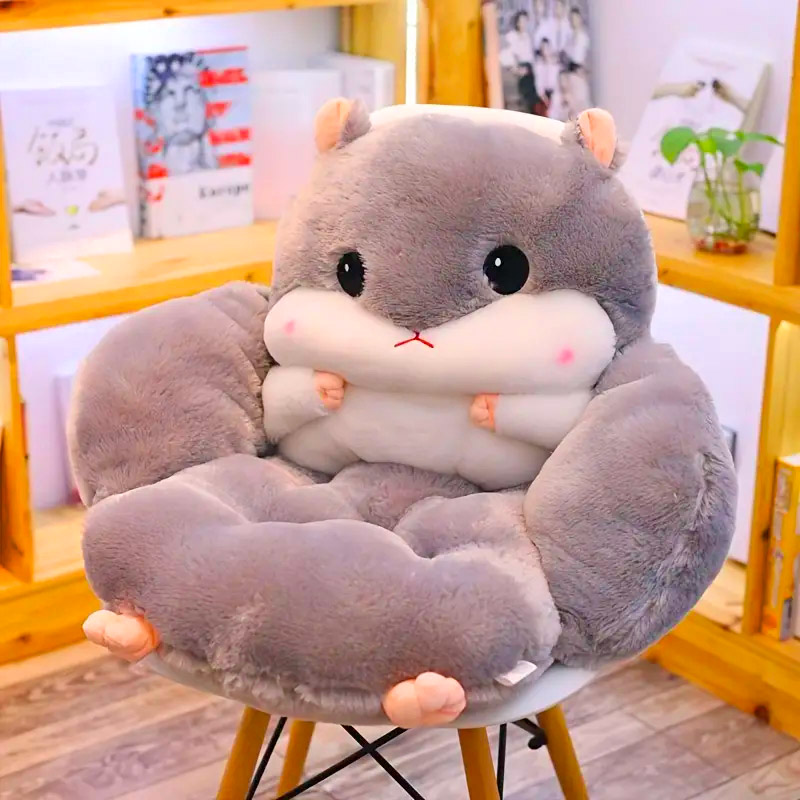 One of the most striking features of this unique chair cushion is its sheer versatility. It's designed to fit a wide range of chairs, from office chairs and folding chairs to dining chairs and armchairs. No matter your seating preference, the Hamster Chair Cushion is ready to make a delightful impact.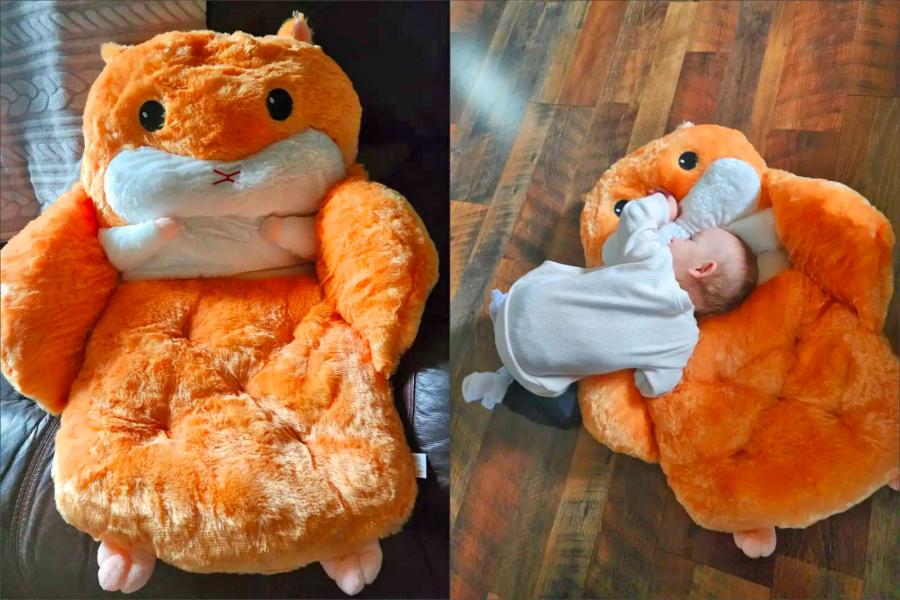 Worried about your new hamster friend sliding off your chair? Fret not! The cushion is equipped with an anti-skid design at the bottom, ensuring that it stays securely in place. This thoughtful feature also prevents any unwanted movement while you're comfortably seated. The giant hamster cushion is even great for kids desks at school if your child might need a little extra cushion on the seat! What sets this chair cushion apart from the rest is the innovative design that makes it look like you're sitting on the lap of a giant hamster. This whimsical touch is bound to spark conversations and bring smiles to the faces of everyone who sees it. The Hamster Chair Cushion comes complete with adorable little arms and legs that stick out from the sides, further enhancing the hamster-like appearance. These charming limbs add a playful touch to your chair and make it impossible to resist. In addition to the hamster's arms and legs, the cushion features large pads on the sides that provide extra comfort to your arms, especially if your chair has armrests. This thoughtful addition ensures that you'll stay cozy and relaxed while seated. The Hamster Chair Cushion is available in four delightful colors: pink, light brown, dark brown, and grey. This variety allows you to choose the perfect shade to complement your existing décor or simply to express your personal style. The hilarious hamster shaped chair cushion measures 17.7 inches tall x 15.7 inches wide! Accidents happen, and the Hamster Chair Cushion understands that. If your cushion gets dirty, simply toss it into the washing machine for an easy and convenient cleaning process. This practical feature ensures that your hamster friend stays fresh and inviting. Made from high-quality polyurethane, the Hamster Chair Cushion is not only super soft but also lightweight and breathable. This ensures that you'll stay comfortable and cool while sitting on it, even during long periods of use. The Hamster Chair Cushion is more than just an adorable accessory for your chair – it's a statement piece that showcases your love for these cute and cuddly creatures. If you're a hamster enthusiast, this cushion is the perfect way to bring a touch of fun and whimsy to your everyday life. Searching for a unique and memorable gift for a hamster-loving friend or family member? The Hamster Chair Cushion ticks all the boxes, offering a delightful blend of charm, comfort, and functionality that's sure to impress. Why settle for an ordinary chair when you can enjoy the comfort and cuteness of a giant hamster? The Hamster Chair Cushion is the ultimate accessory to elevate your seating experience, combining fun design and practical features that make it a must-have for hamster fans everywhere. You can snag the Hamster Chair Cushion from Temu for around 24 bucks!