This Hammock Boat Lets You Relax In Up To 4 Hammocks While Floating On a Lake or River
By Ryan on 05/09/2016 6:16 AM (Updated: 04/01/2017 9:44 PM)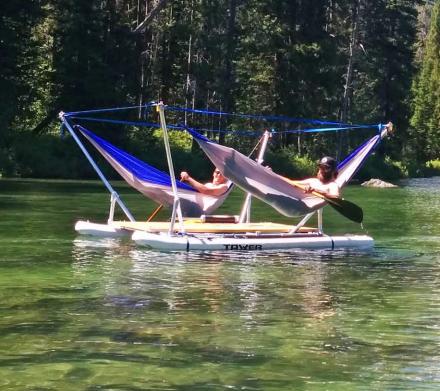 Being on a boat is a lot of work sometimes, I mean for the most part you have to stand or sit in an upright position at all times with no area to lay down or take a nap. Luckily someone made the Hammocraft, which is a device that you can place into any boat or raft and give it a set of hammocks that you can rest or lay in while you're boating. The way it works is, the company offers you a fully functional kit that you can put together and use on your own boat, and works with all sorts of floatables, including stand up paddle boards, rafts, duckies, drift boats, etc.
The hammock boat is not recommended for whitewater rafting or anything where you could tip over easily, but works great for lakes and slow moving rivers where you can sit back, relax, take down a few beers, and take a nap.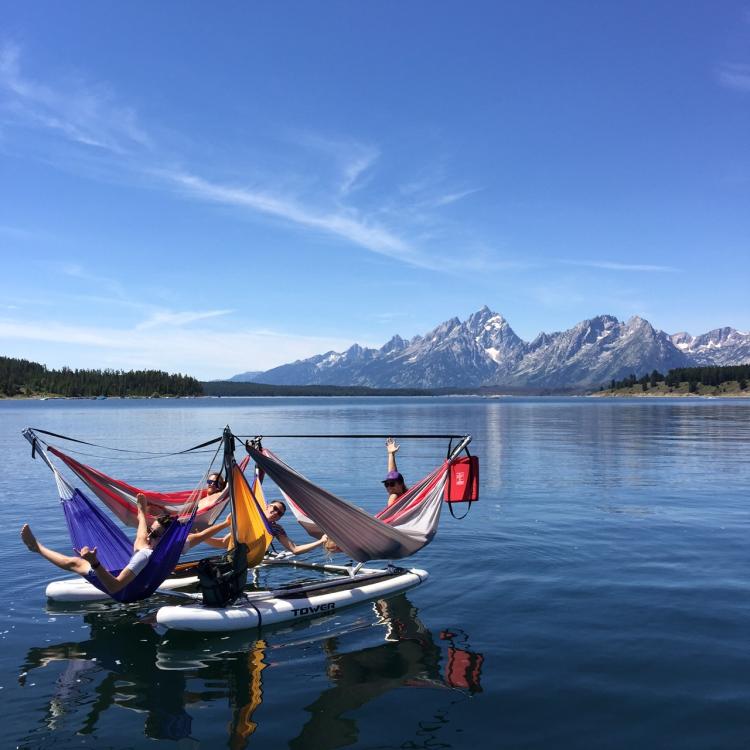 The Hammocraft hammock boat is made from the same materials that whitewater raft frames are constructed from, does not come with any hammocks so you'll need to provide those yourself, but the $1,000 frame is super easy to put together in just 10 minutes or so, plus it folds down to fit into a ski bag for easy transportation.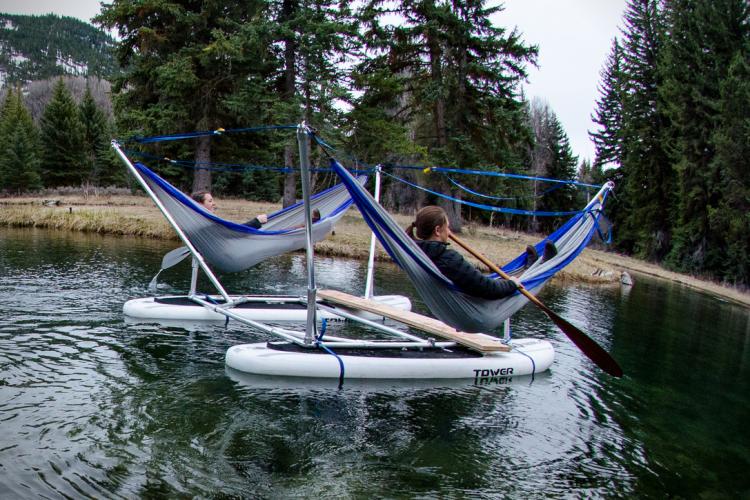 Check out the Hammocraft hammock boat in action via the video below.