Gutter Downspout Diverter For Rain Barrel
By Ryan on 07/01/2014 4:59 AM (Updated: 11/12/2018 4:44 PM)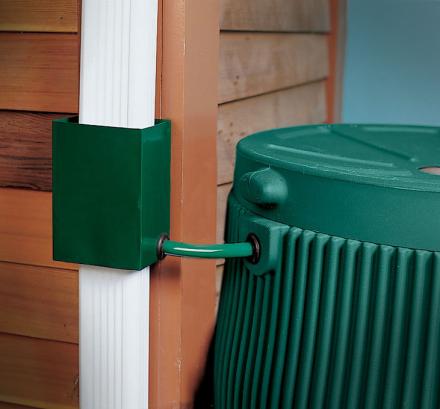 The downspout diverter is a device that you attach to your gutter's downspout and will divert your rain, so instead of wasting that precious water on the ground, you can divert the water into a rain barrel to collect for watering your garden, washing your car, or bathing in.
If you're currently watering your garden using a hose from the city water, you've been doing it wrong this entire time apparently. The way the downspout diverter works is it will direct all water from your gutter through a hose and into your rain barrel, once the rain barrel is full, the automatic overflow control switches over and sends the incoming water down the downspout instead of the rain barrel.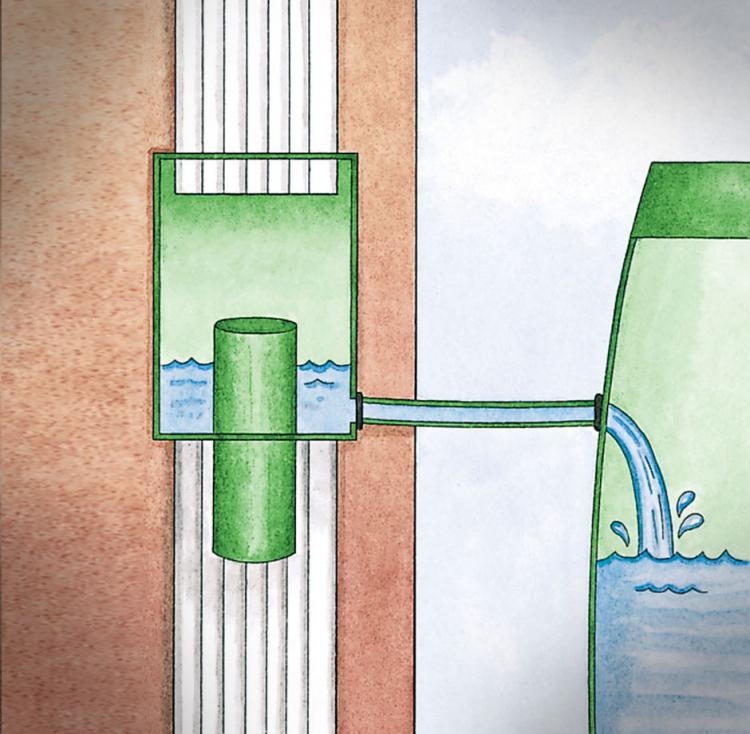 The gutter downspout diverter comes with a 5 foot green hose to attach to your rain barrel, comes in white or green colors to choose from, will fit any standard downspout with sizes up to 3.5 inches x 4.25 inches, and is made from powder coated steel. Note: this does not include the rain barrel.