This Grocery Store Toy Lets Your Kid Become a Cashier
By Ryan on 03/29/2018 10:49 AM (Updated: 08/12/2018 10:59 AM)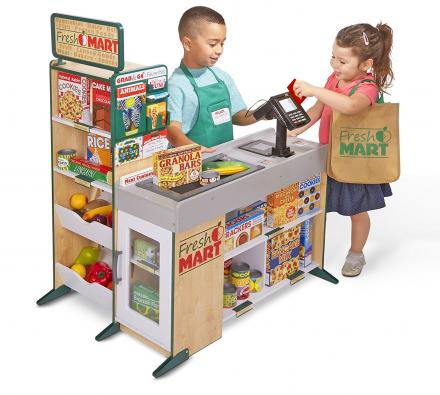 Kids have all kinds of dreams. Some want to grow up to be Olympic champions, others aspire to be the President of the United States, while others dream of taking your cash and cards as a cashier. Wait, what? Do kids actually want to be cashiers when they grow up? I'm not judging. Reach for those stars kids. If cashiering is your child's dream, then this kids grocery store cashier role playing toy will make all of their dreams come true.
This cashier toy is basically an instant little store space so kids can pretend to own their own store and check out their customers. All they have to do is stock those shelves and wait for their customers.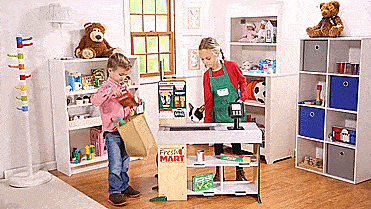 The cashier role play toy even includes a hand-cranked conveyor belt so they can bring all of the items right to them just like at the actual grocery store. Other features include a beeping scanner, a bagging area, a card swipe machine, and even a cash drawer that's filled with fake money with cash and coins.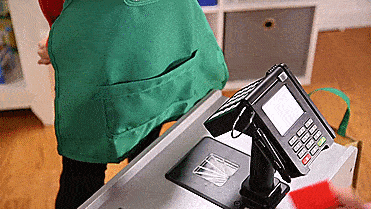 The kids toy grocery store role play kit includes everything your child will need to get their store up and going, including an apron that they can write their name on, food boxes to stock the shelves, an employee of the week sign, a shopping bag, a customer separating bar, a fake credit card to swipe through the machine, a magnetic signing area to sign after you swipe your card, an open or closed sign, along with fake money to fill the drawer with.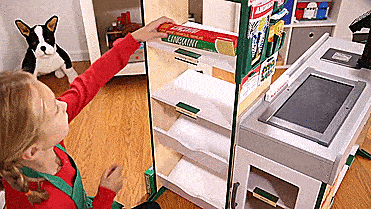 The customer shops on one side, while your kid rings up groceries on the other. This cool grocery store toy is for kids ages 3 and up and measures 32 inches x 35.5 inches x 25 inches when fully assembled.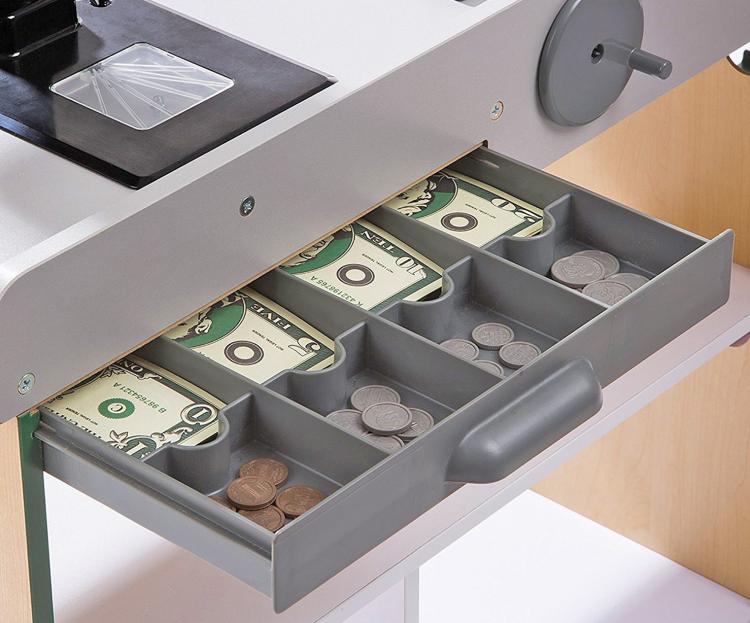 Now your kids can learn some math skills as you can teach them about pricing, and economics! Or is that too soon?... I guess you better bring some money to your kid's room from now on, since there's no looky-loos allowed. Your kids are sure to love this awesome toy.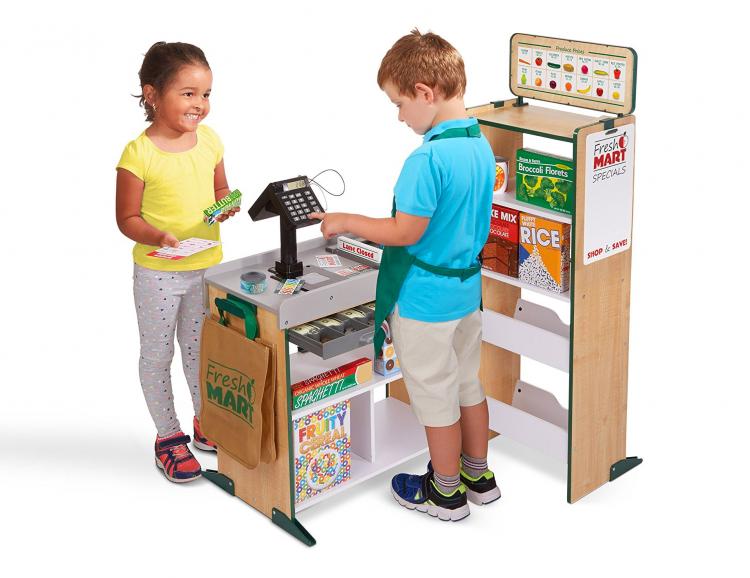 Check out the grocery store cashier role playing kids toy in action via the video below.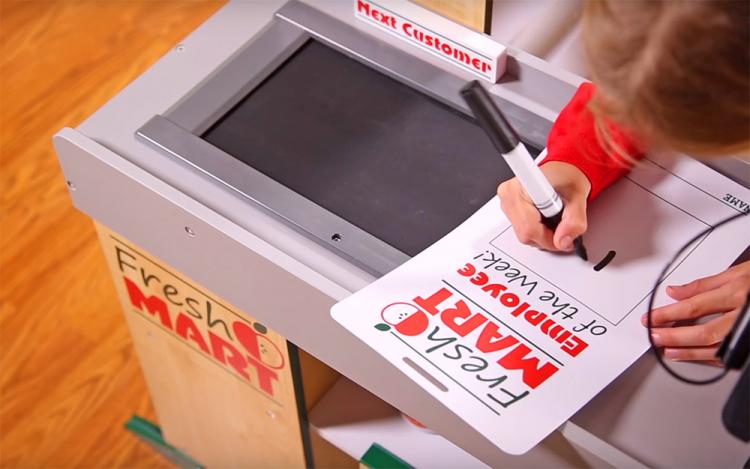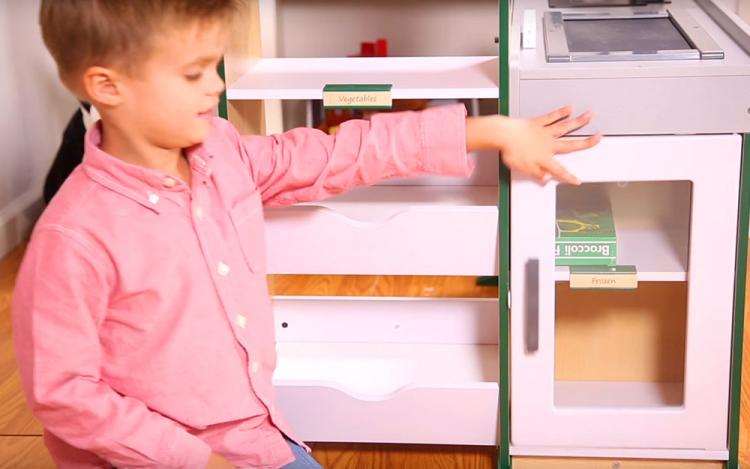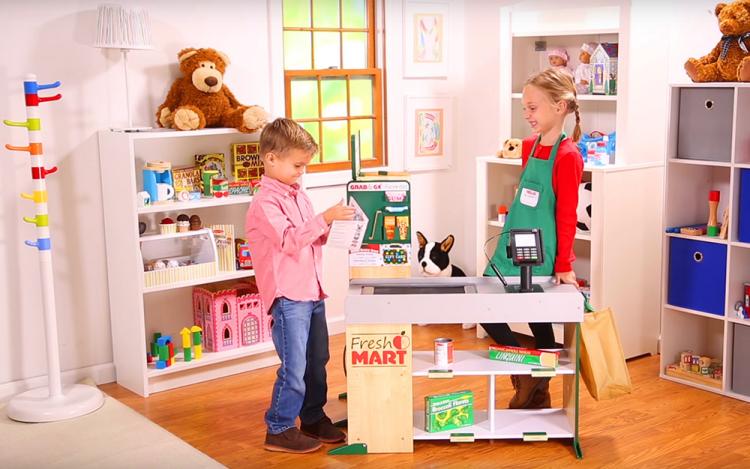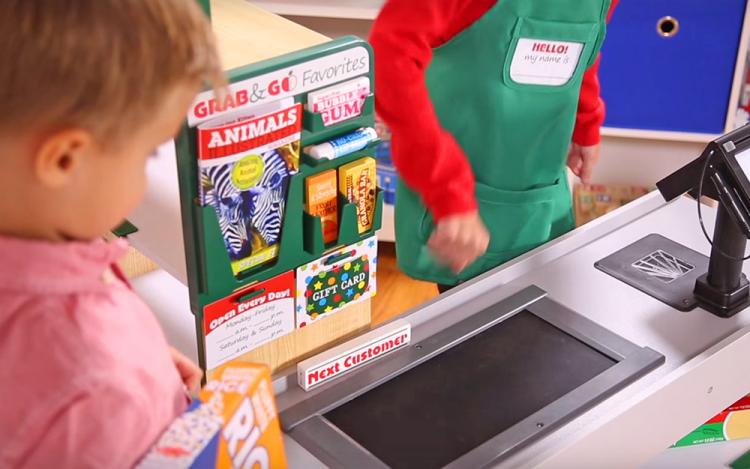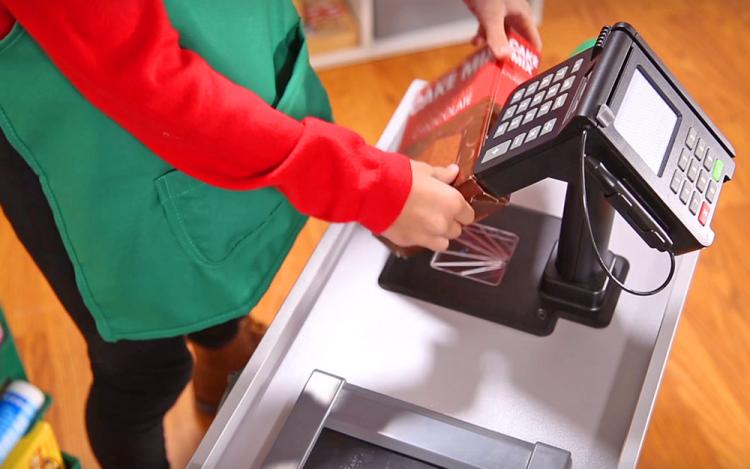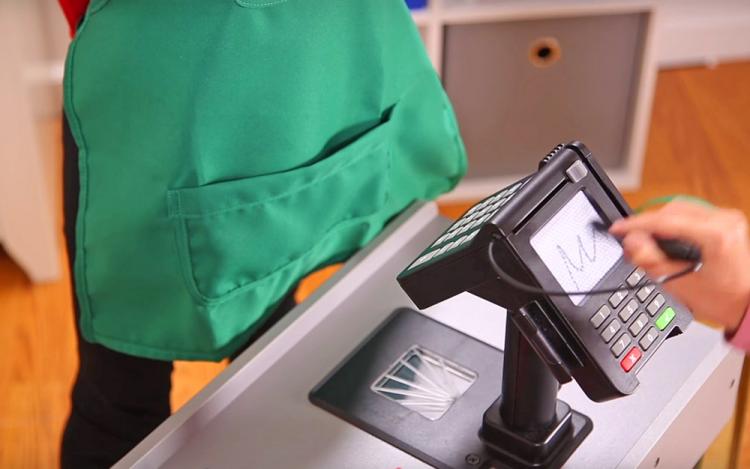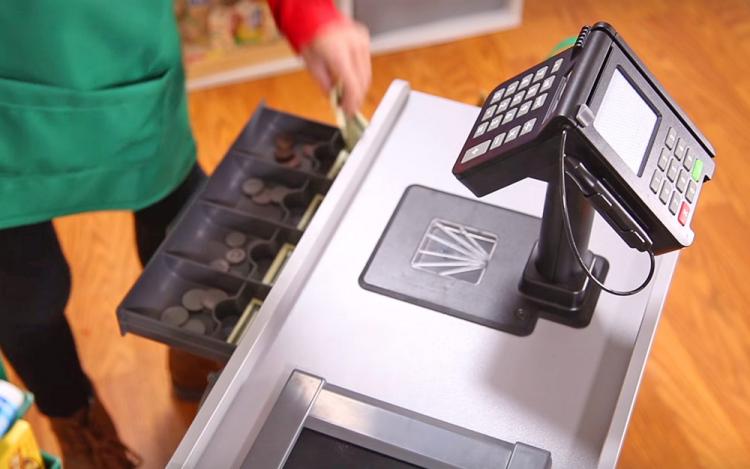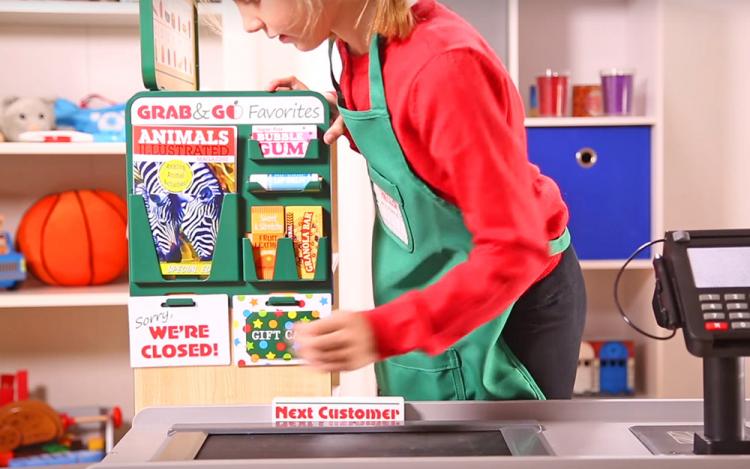 Subscribe To Our YouTube Channel