Gorilla Grabber Arm Toy
By Ryan on 10/12/2017 2:55 PM (Updated: 10/12/2017 5:50 PM)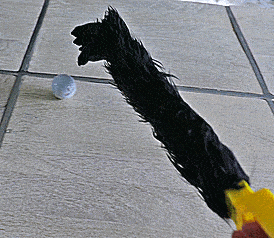 Why would anyone use their own arms for anything if they could use one of these amazing gorilla arm grabber toys instead? This amazing toy is one of those classic grabber arms for kids and short people who either need a toy to play with or a long grabber arm to reach things in tall cabinets. Except this one's shaped like a gorilla arm!

View all variations here
Made with fake fur and life-like rubber synthetic skin that gives the arm extra grippiness for handling any and all kinds of items, the gorilla grabber arm toy is not only a great gift idea for kids, but also makes for a handy grabber arm for seniors and short people.
The gorilla grabber has a handle that you squeeze that will contract the fingers of the gorilla arm which lets you easily grasp onto objects. Once you let go of the handle the fingers will retract and let go of whatever you were holding on to.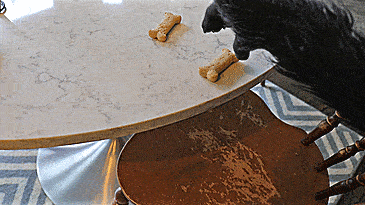 Sick of doing things with your regular-old boring human arms? This gorilla arm grabber is sure to spicen up your life. The gorilla grabber arm toy is great for kids aged 3 and up, or very immature adults that just want to play with a gorilla arm like I do.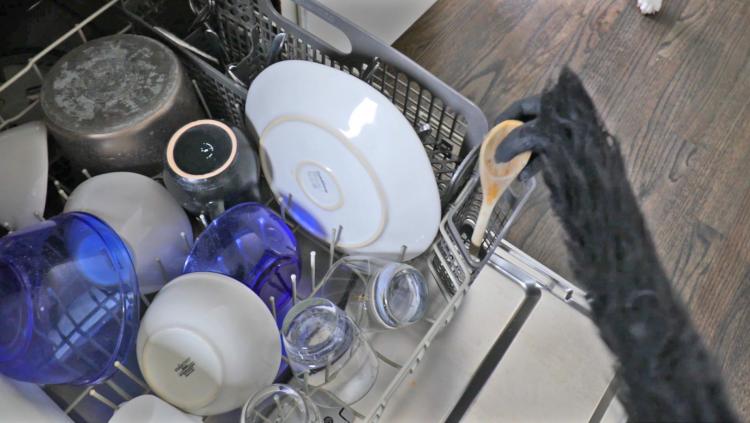 The gorilla grabber arm is filled with gorilla fur (fake fur), has a realistic feel to the skin on the hand, has a yellow handle and grabber trigger, and measures 21 inches long x 4 inches wide x 4 inches thick.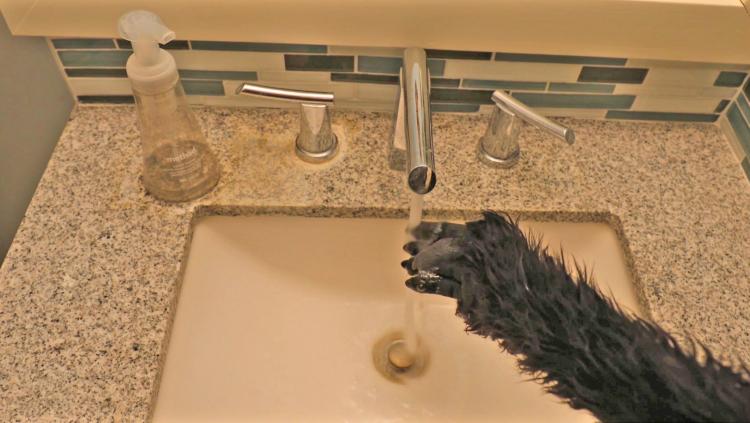 Check out the gorilla grabber toy in action via the video below.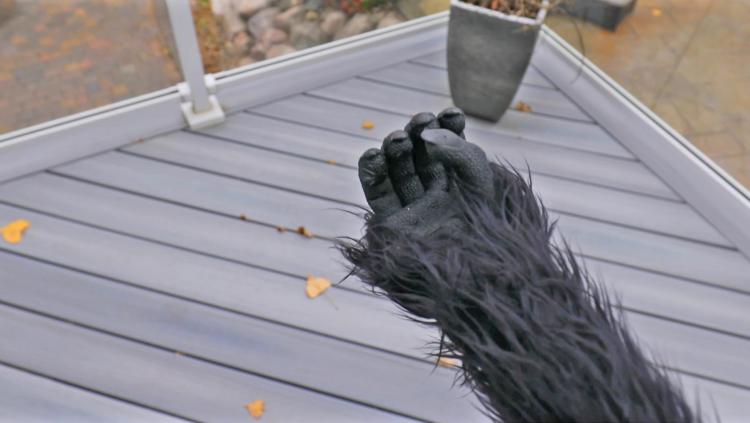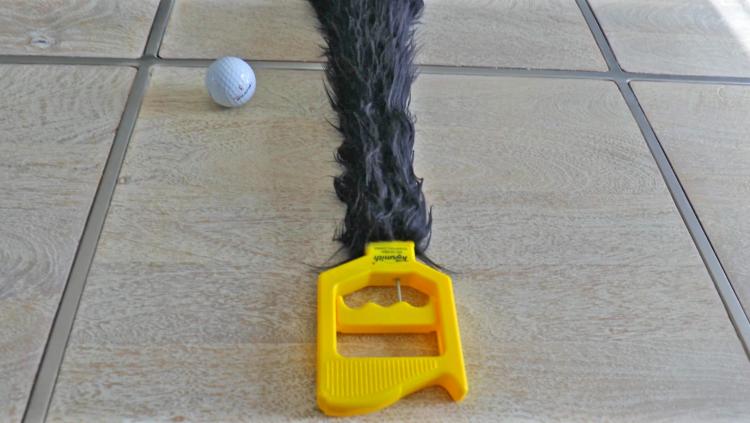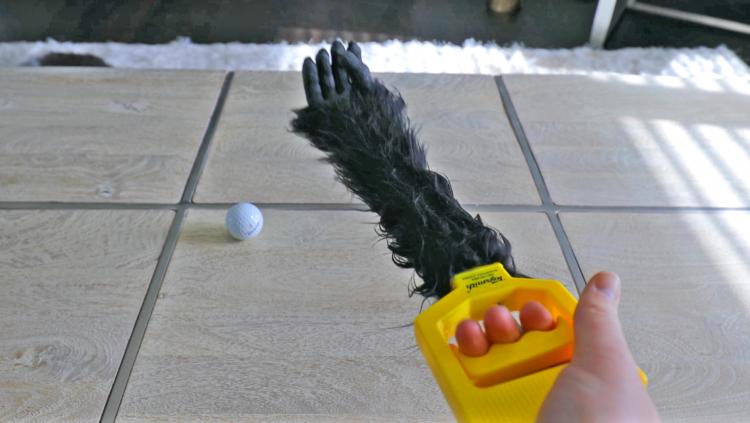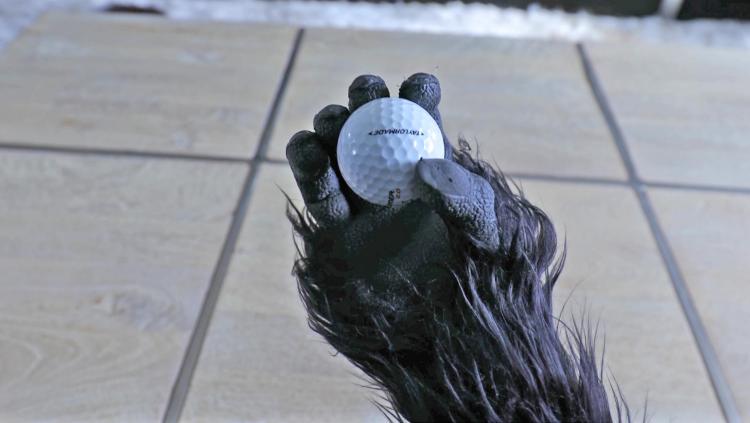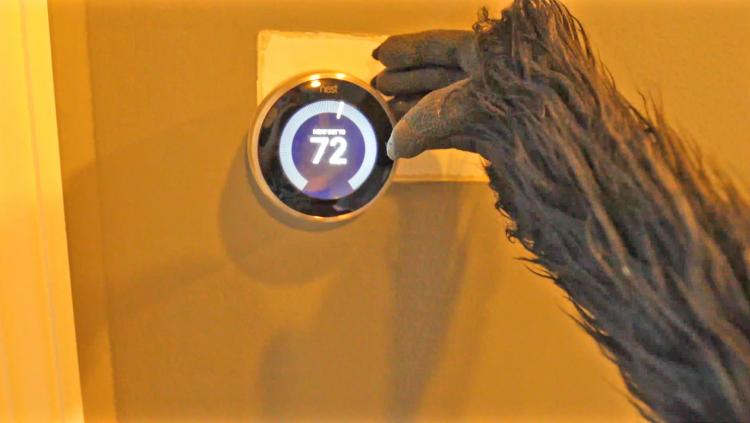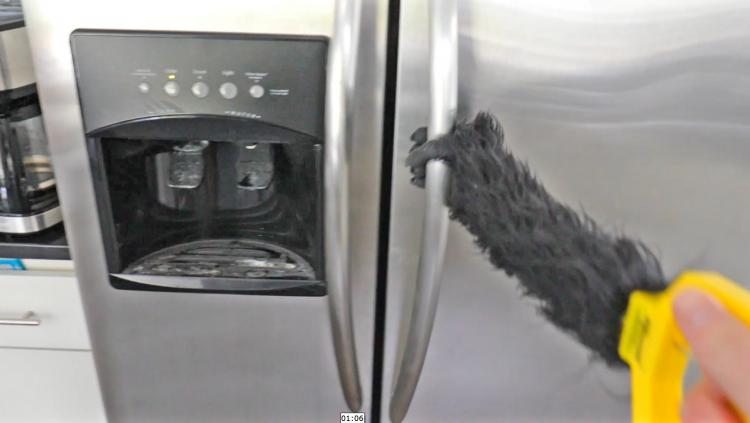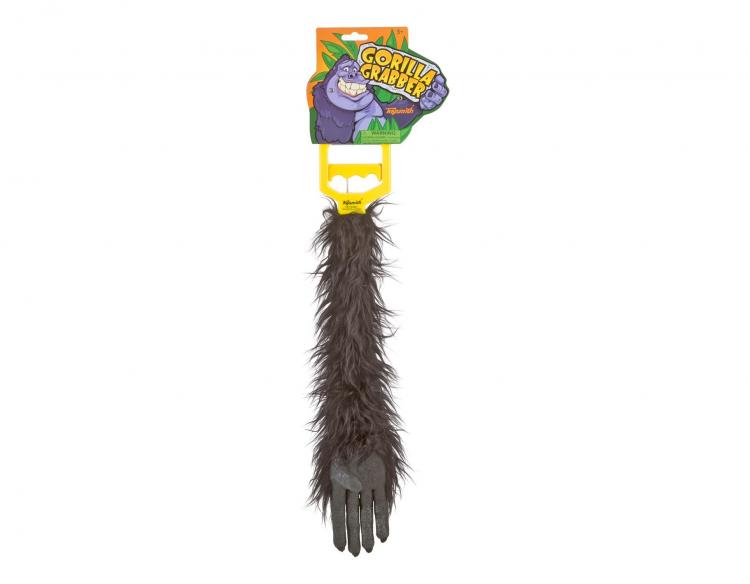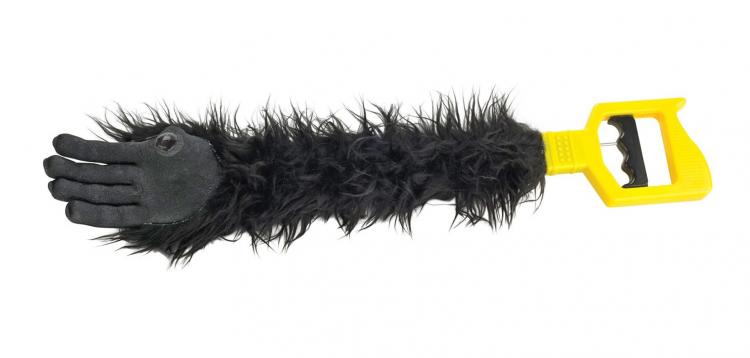 Subscribe To Our YouTube Channel