This Inflatable Log Gladiator Game Lets You Battle Your Friends In The Pool
By Ryan on 06/14/2022 9:20 AM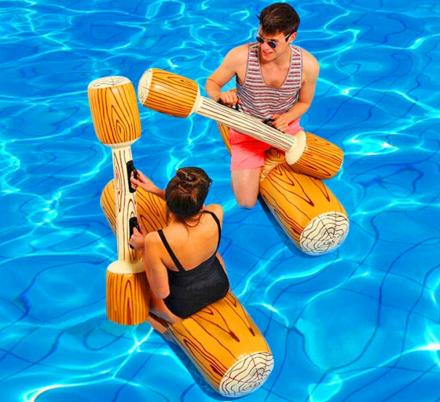 If you're someone who has dreamed of taking your friends down in a gladiator style battle then you need to get this set of floaties. The challenge is to sit on an inflatable log and joust your opponent with inflatable sticks. The first to be knocked off their perch is the loser. Sure to provide hours of fun in the sun, this game also lets you keep cool in the pool...if you're a loser.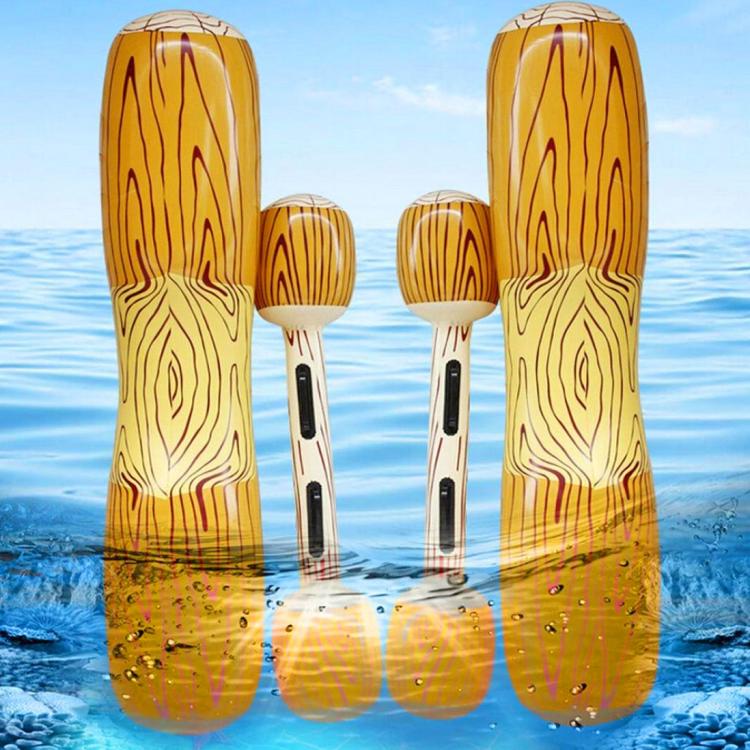 If you're less gladiator and more lumberjack, this will work for you too! The wood grain pattern is sure to go with your plaid speedos - and there is no need to worry about splinters on those sweet cheeks!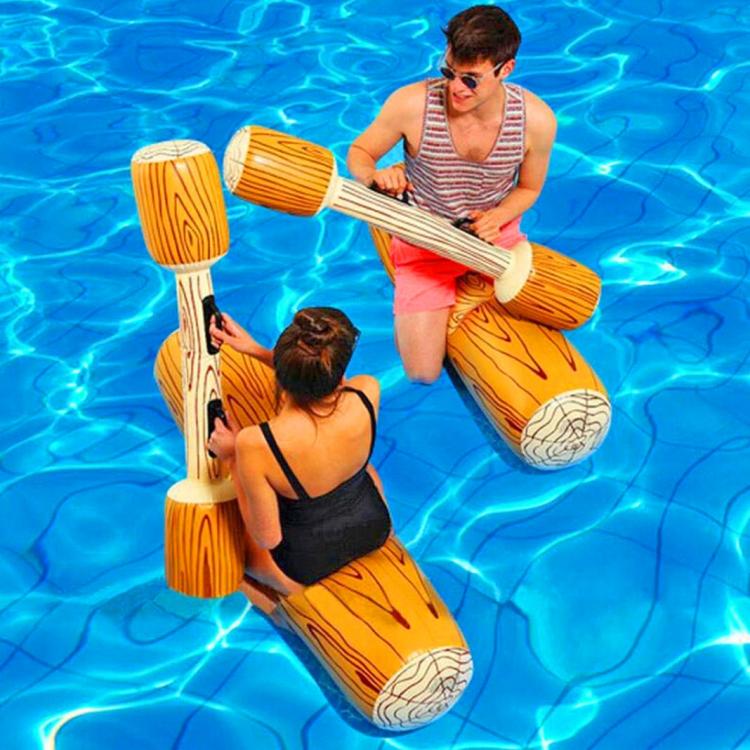 For those of you who feel a fight to the end is just a little too GOT for you, this could also be used to just sit and relax in the pool while working on your fitness. Just trying to stay upright while sitting on the log is sure to be a good core workout.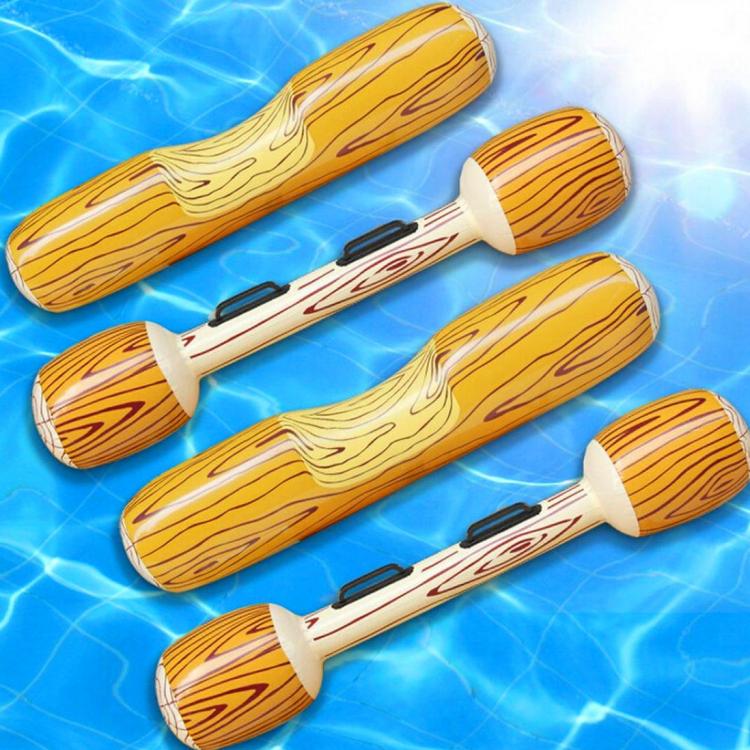 With pool gladiator game you get a set of two inflatable logs to sit on and two inflatable sticks - all you need is the water and a hot sunny day.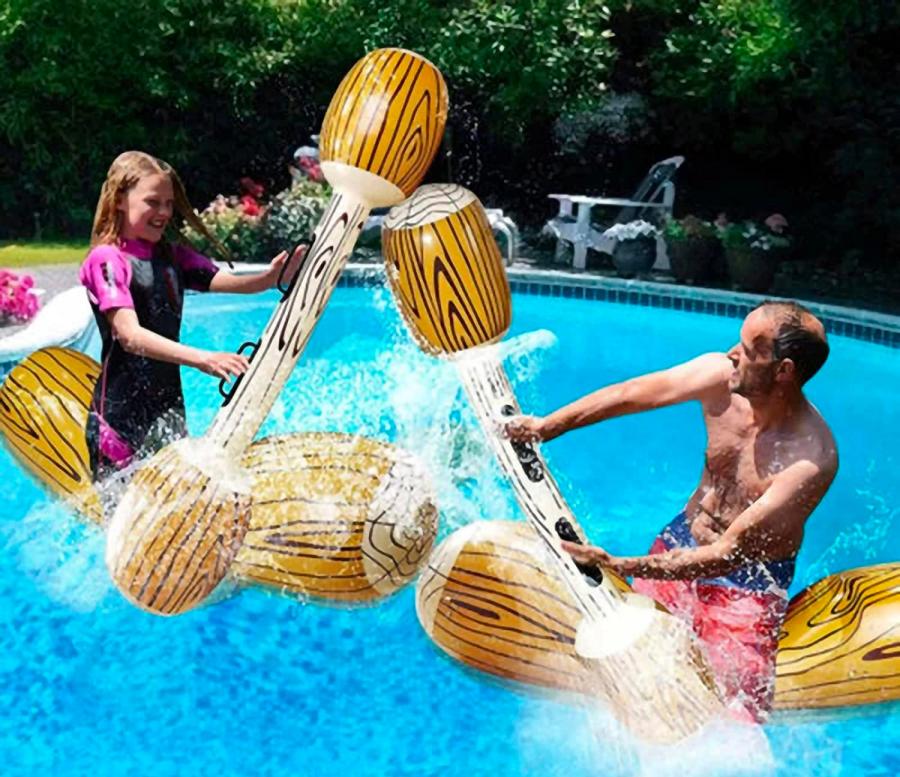 The battle sticks come with handles so you can really get some good momentum going while you smack your friends around. So jump on this flume and destroy some friendships this summer!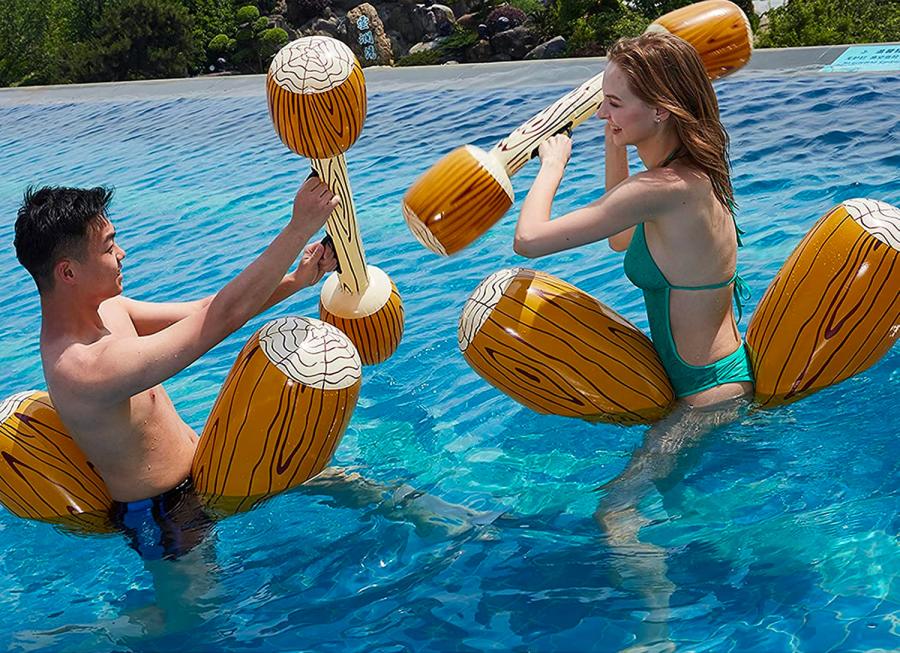 Each inflatable log has a slot for you to sit and wrap your legs around, this way it'll help keep you on the log longer while in battle!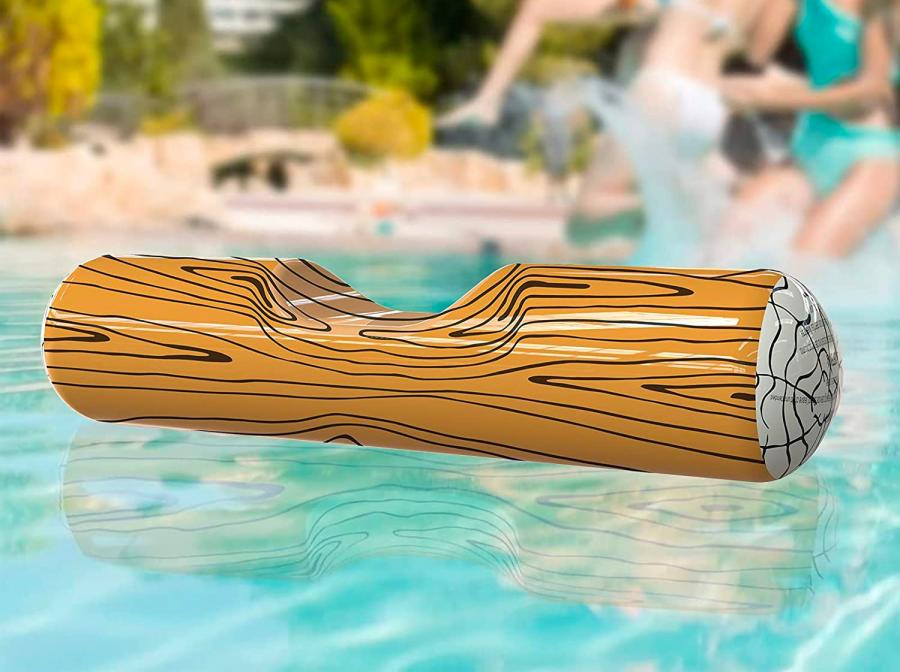 Perfect for use in a pool, lake, or river, the inflatable pool gladiator game is also best suited for kids aged 12 and up!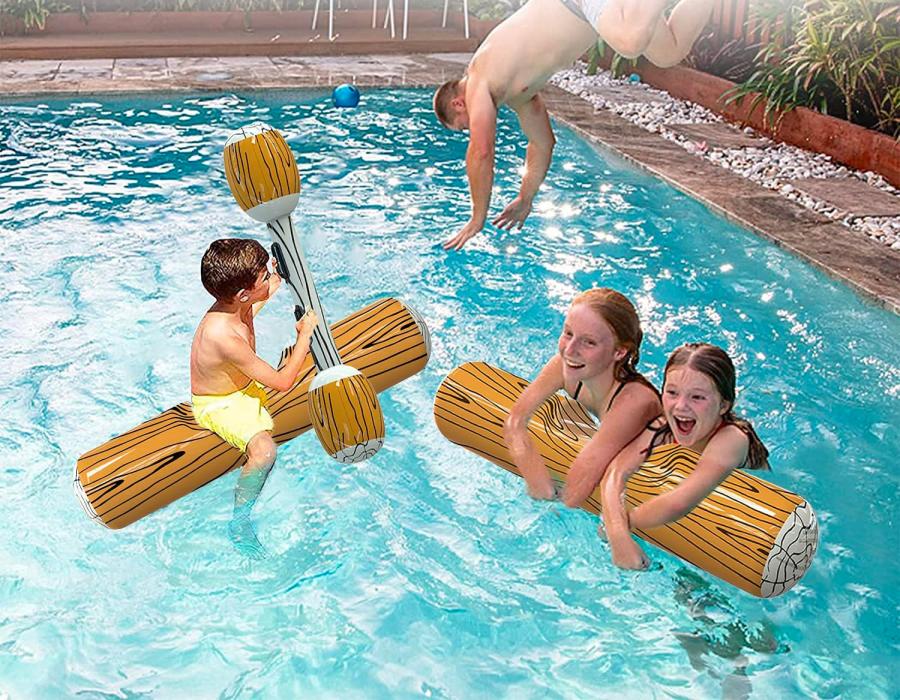 The set comes with 2 inflatable logs, along with 2 inflatable paddles!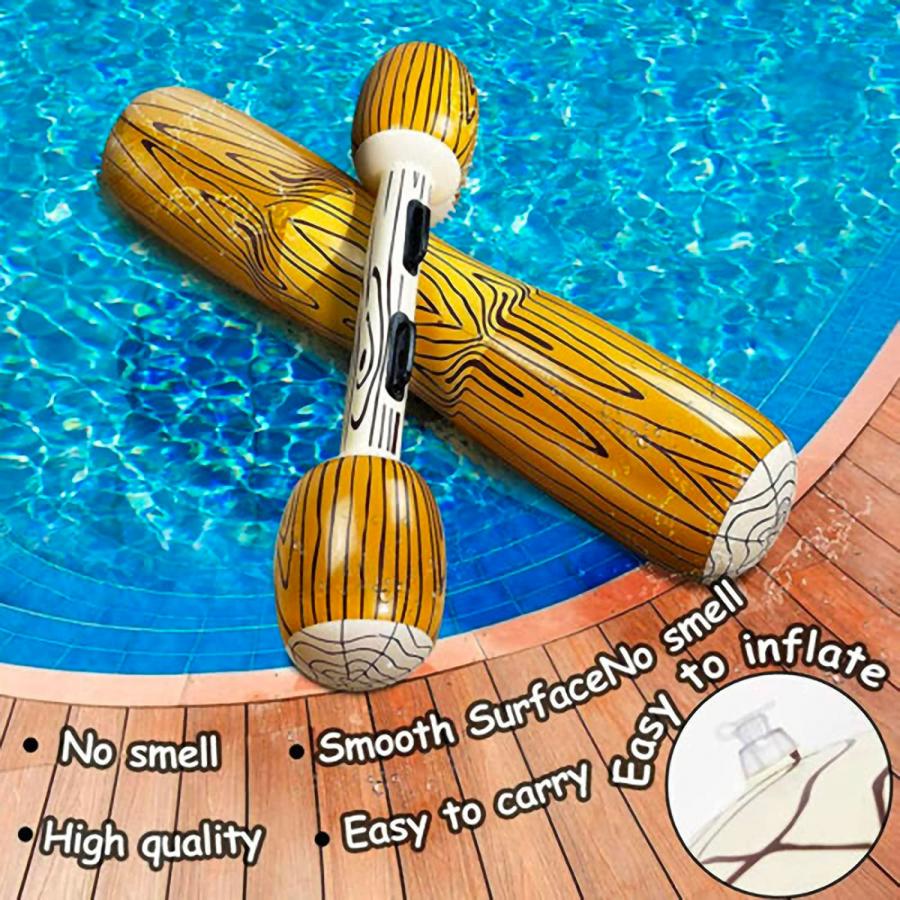 The pool gladiator game works great for both kids and adults, and each inflatable log can hold up to 221 lbs!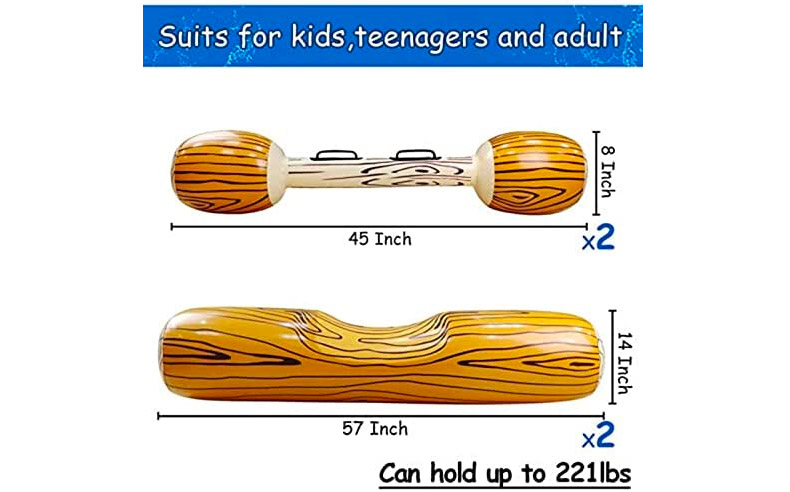 You can snag the inflatable logs gladiator game from Amazon for around 20 bucks!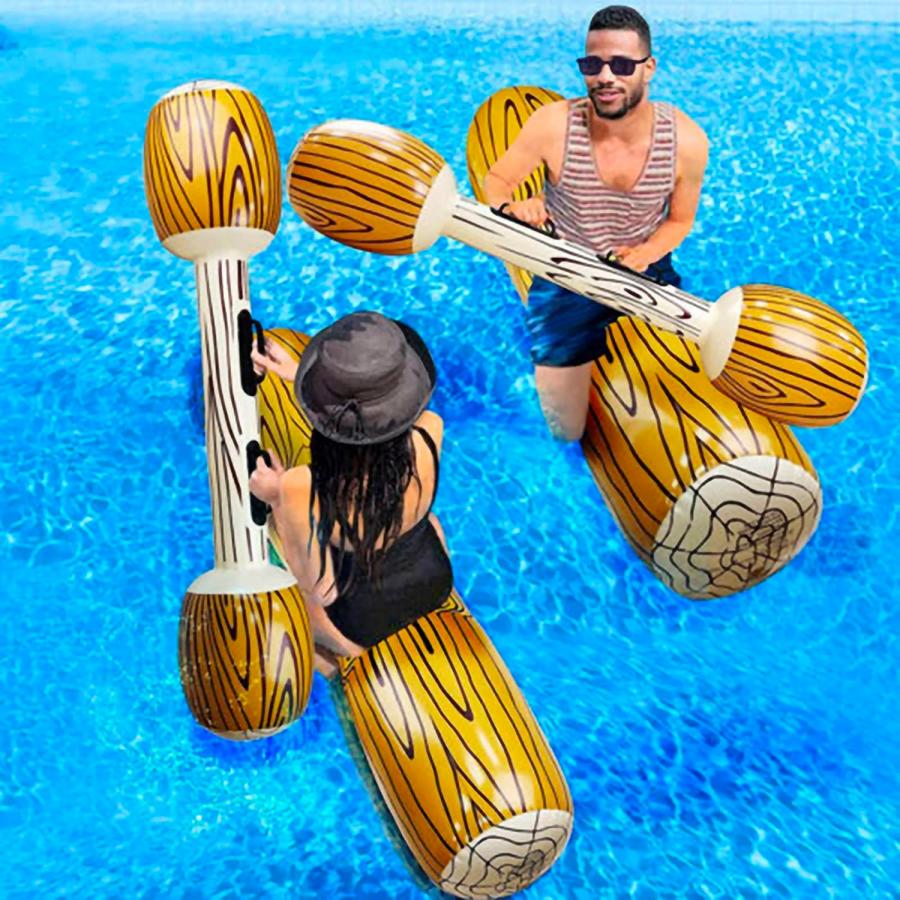 Check out the inflatable log gladiator pool game in action via the video below!
Subscribe To Our YouTube Channel