GoFish Cam: Fishing Camera That Attaches To End Of Fishing Line
By Ryan on 07/27/2015 5:42 AM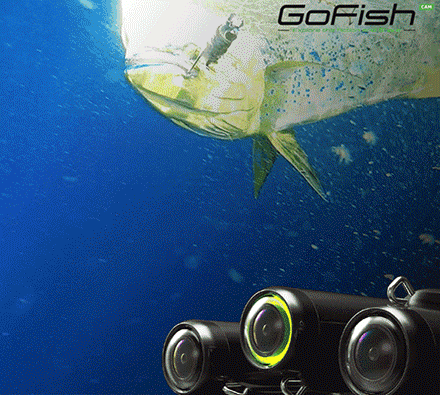 The GoFish is not a new and improved version of the children's card game 'Go Fish', but in fact is a small camera that attaches to the end of your fishing line so you can get some sweet shots of the fish that bite at your line. Not only that but it allows you to see if there are actually any fish near your line so you can stop wasting your time thinking your bobber went down, but in reality it was just a small wave that swept over it. If you're like me and you snap your line on every other cast, either getting caught in the weeds, on some rocks on the bottom of the lake, or you simply cast your line directly into a tree, this fishing camera might not be for you as you'll probably lose it quite quickly. But if you're actually a good fisherman/fisherwoman who knows what they're doing, I have a feeling you might like this camera.
The GoFish fishing camera records in 1080p color video with a 170 degree wide angle lens that will most definitely capture all the action, comes equipped with night-vision in case you're fishing at night or in low-light or murky waters, and has a stabilized waterproof design that is safe at up to 100 meters in depth and won't wobble when you're reeling it in.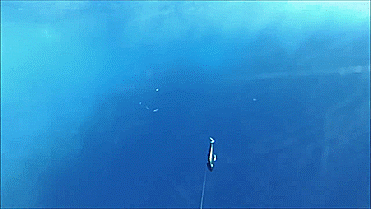 The GoFish comes with two loops on the top of it, so to use it, simply attach the line that comes from your reel on the end without the camera on it, and then attach a second line from the other loop on the camera to your actual lure or hook so that it's pointed right at it to capture the action.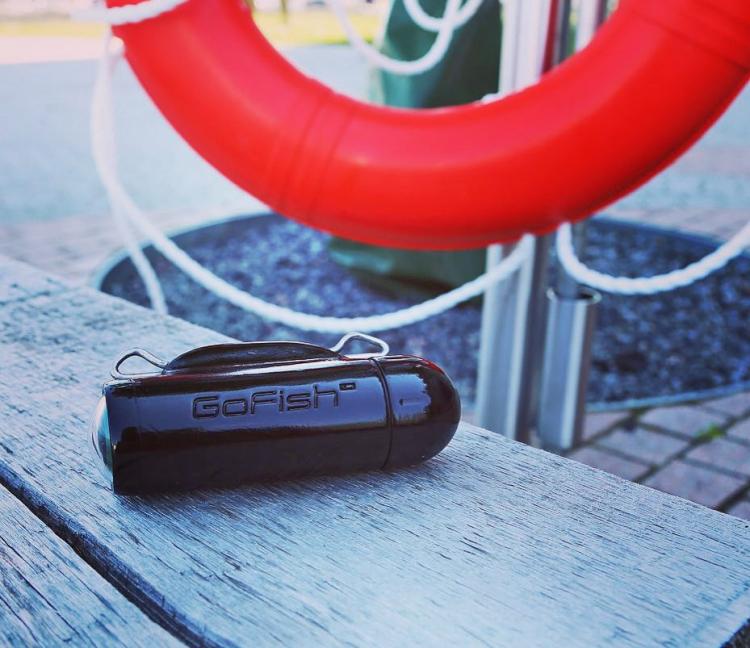 The GoFish uses a lithium-ion battery that should last for up to 4 hours of recording, has a built in microphone so you can actually hear the fish biting at your line as you re-watch the video, the video is stored on an internal Micro-SD card which the devices supports cards that are up to 32GB in size, and the camera has an HDMI output so you can hook it right up to your TV or smart phone (if it supports it) to watch the videos you make.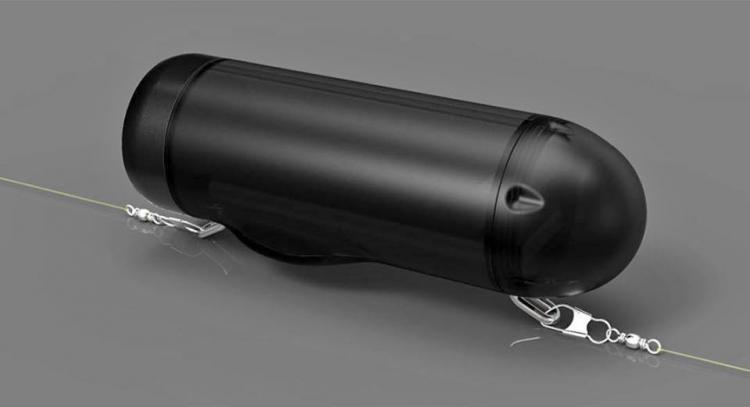 The GoFish is currently in a funding phase on Kickstarter with an estimated delivery date of February 2016, so go reserve yours now, or get more info on their website, and be sure to check out the GoFish fishing camera in action via the video below.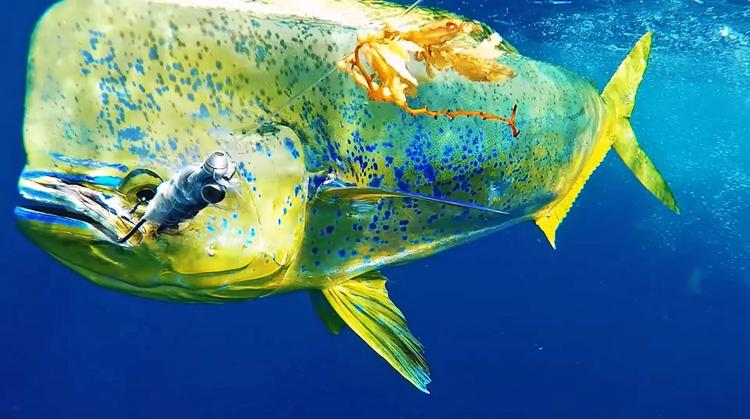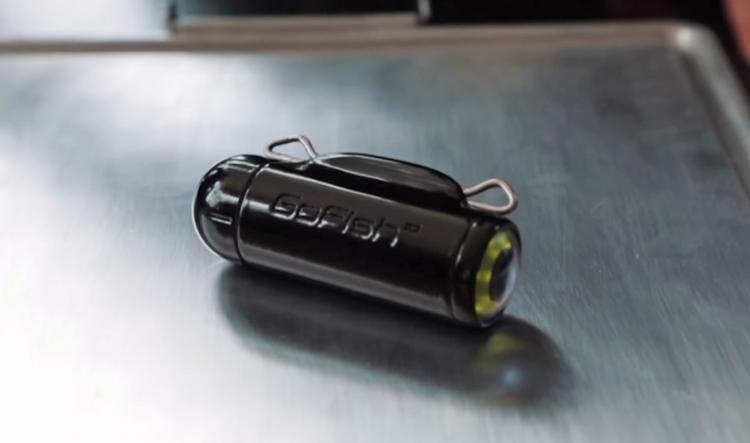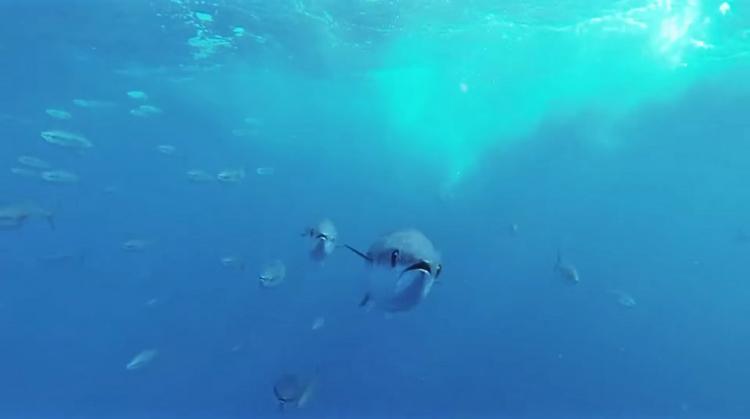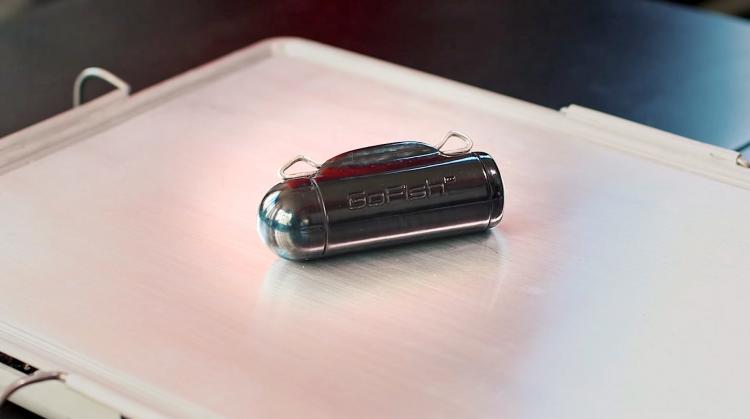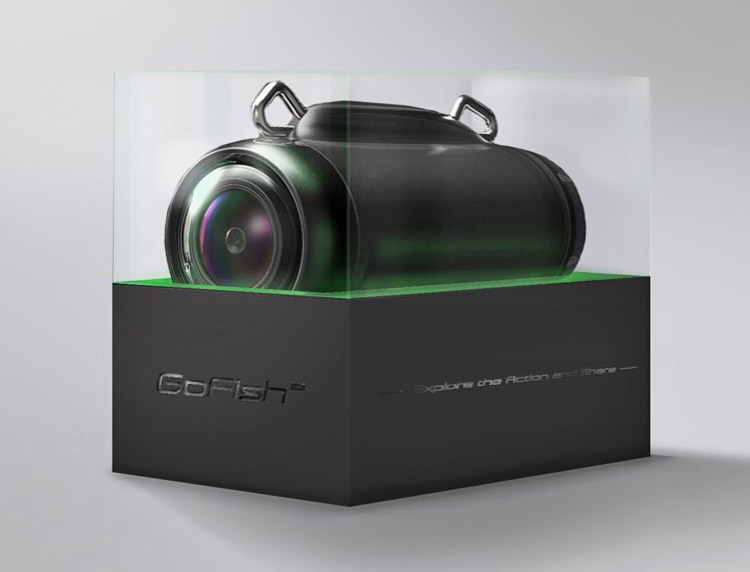 Subscribe To Our YouTube Channel