Glow In The Dark Solar System Women's Underwear
By Ryan on 01/29/2018 11:06 AM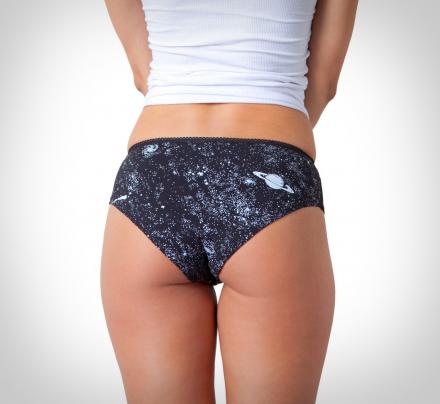 Sure, you could buy some underwear with cute kitties on them, or unicorns even, but take it from me ladies, these glow in the dark solar system women's underwear are just the right mix of geeky and sexy. I personally would love to see that glow in the dark space scene move around in the night whenever you get up to go pee.

Versions:
Bikini | Trunk | Leggings | Mens
Science geeks will of course love these glowing solar system panties, as will anyone with an appreciation for the cosmos. Your heavenly body is going to look good in these. Trust me on that one.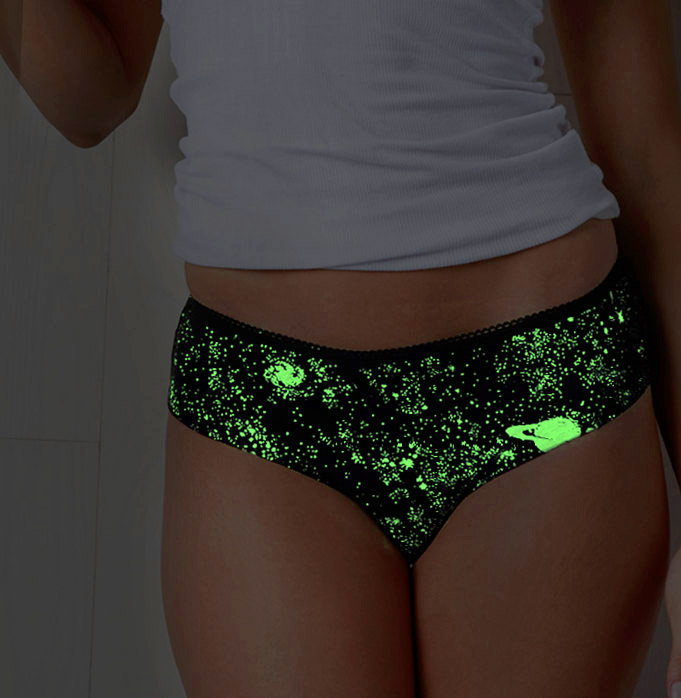 The glowing space panties are black with white print in daylight, but in the dark they glow a bright green color. The same company also offers glow in the dark women's underwear in trunk form, glow in the dark space leggings, as well as a glowing underwear version for men.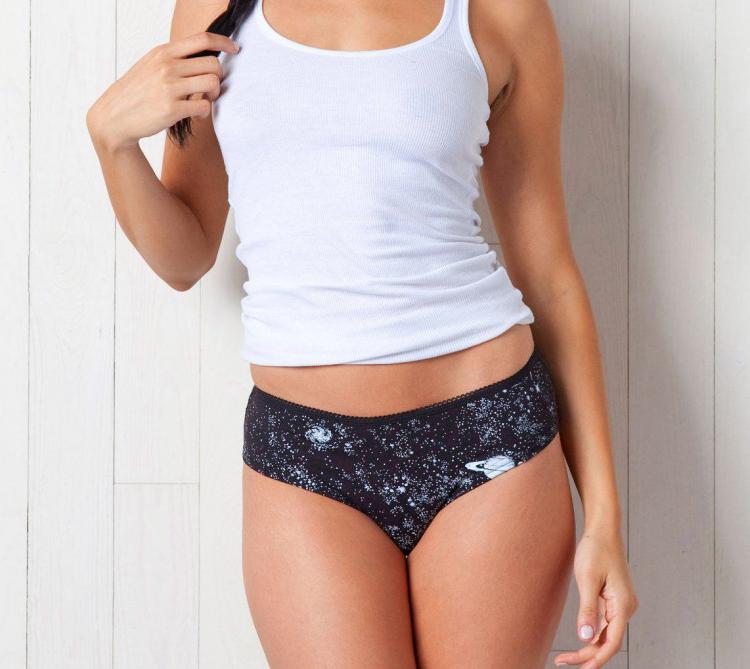 The Solar System print was inspired by the scientific galactic glow-in-the-dark prints from years back and is hand-drawn by Artist Nate Crane. The space panties feature all sorts of different celestial bodies, including planets, moons, galaxies, shooting-stars, asteroids, and even swirling star clusters.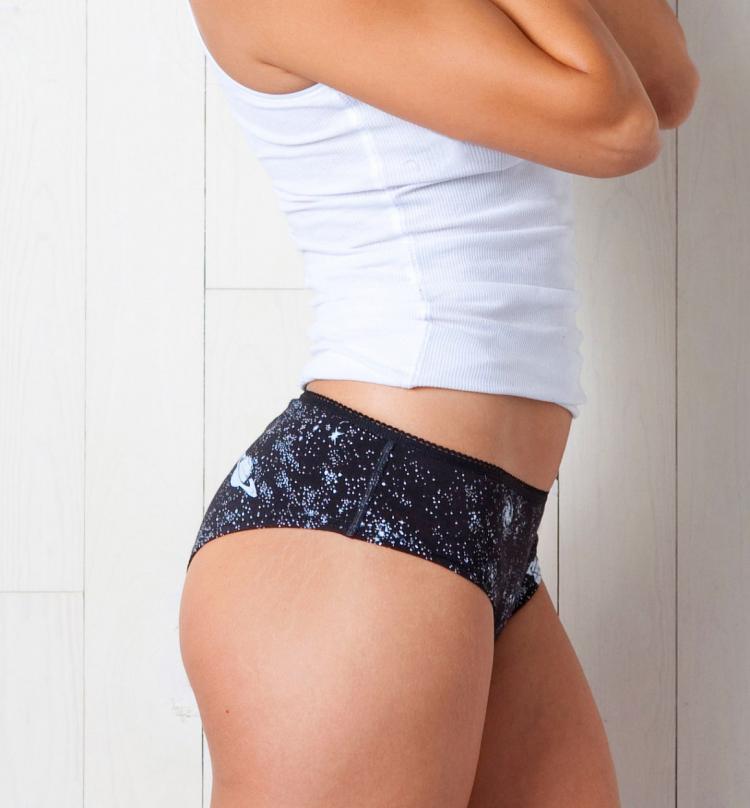 The glow in the dark space panties are printed using glow in the dark ink, while the fabric is premium jersey knit in Black with 92% cotton and 8% spandex, and the space print is printed on all sides of the underwear. These geeky space panties are also made in the USA.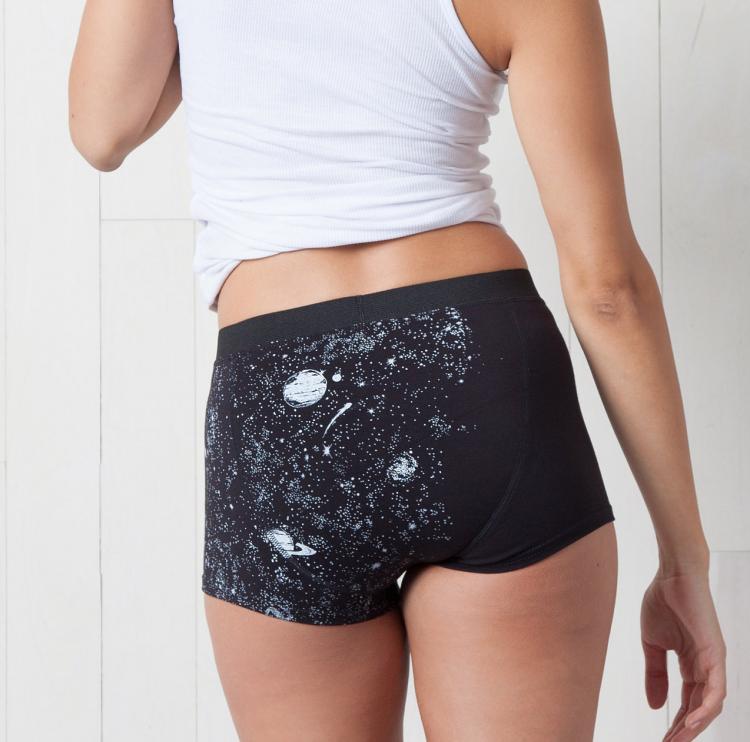 Just because these glowing space undies are awesome, doesn't mean they are a hassle to care for, as they are just machine washable on cold, and dry on medium. That's it! Get yourself noticed in the bedroom and add some fun to your wardrobe by putting an entire solar system on your butt.