These Glow In the Dark Illuminated Planters Will Make Your Backyard Look Incredible
By Ryan on 06/01/2022 11:36 AM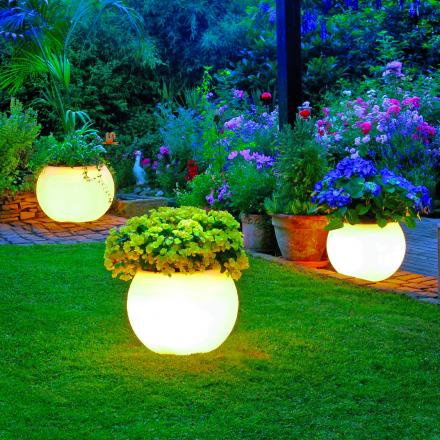 There's nothing quite like a yard that glows and illuminates at night to showcase all of the work you've done to keep it up! Such is the case with some of the past products we've featured, including the pool projector that turns your pool into an aquarium, the flower shaped walkway lights, or even these illuminating outdoor chairs! Well, now you can even get large planters for your backyard that glow in the dark and they look incredible!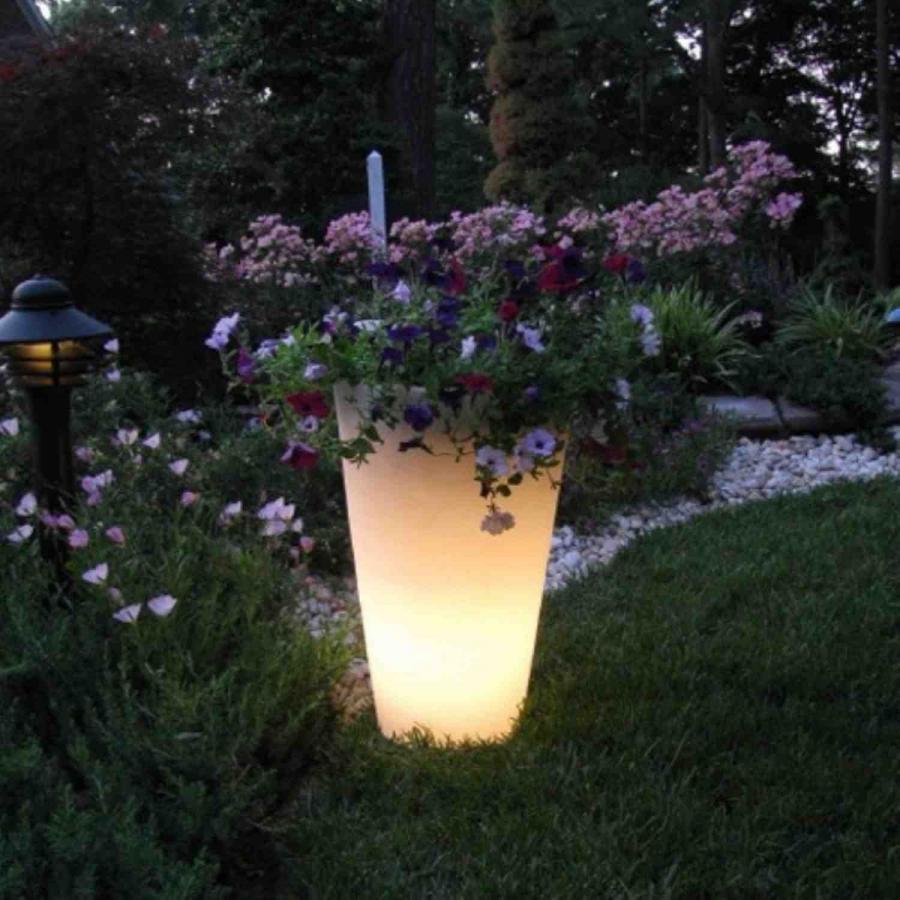 What better way to showcase some your favorite flowers or plants than with a giant glow in the dark potted plant! It not only will make your plant that's planted inside of it glow and beam with light, but also the surrounding grass, rocks, or wood chips depending on where it's placed.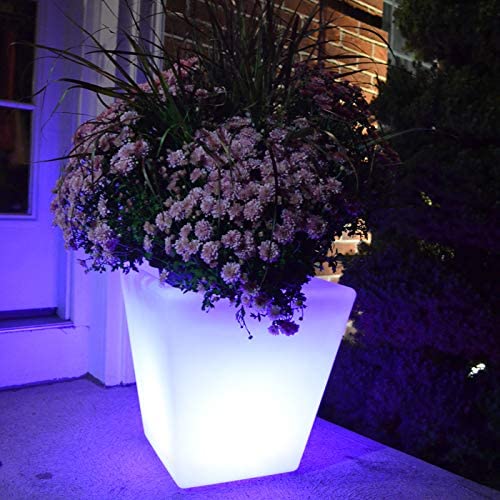 Source
There's a few different routes you can go if you'd like a glowing plant pot. You can either paint a larger planter with glow in the dark paint that'll soak up the sun throughout the day and then glow all night long, or there's also battery powered planters that will illuminate using an LED bulb.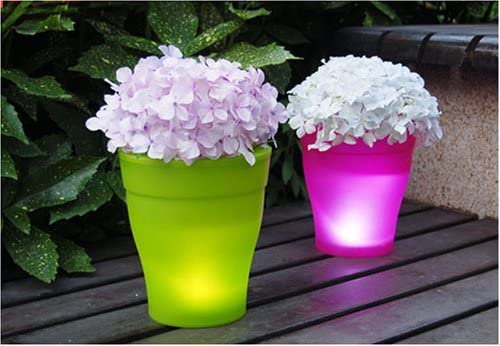 Source
It's safe to say that the brightest option would be a LED illuminated planter, but if you'd rather go the cheaper and more DIY friendly route, I would suggest getting some glow in the dark paint and painting your large planters with the glowing paint.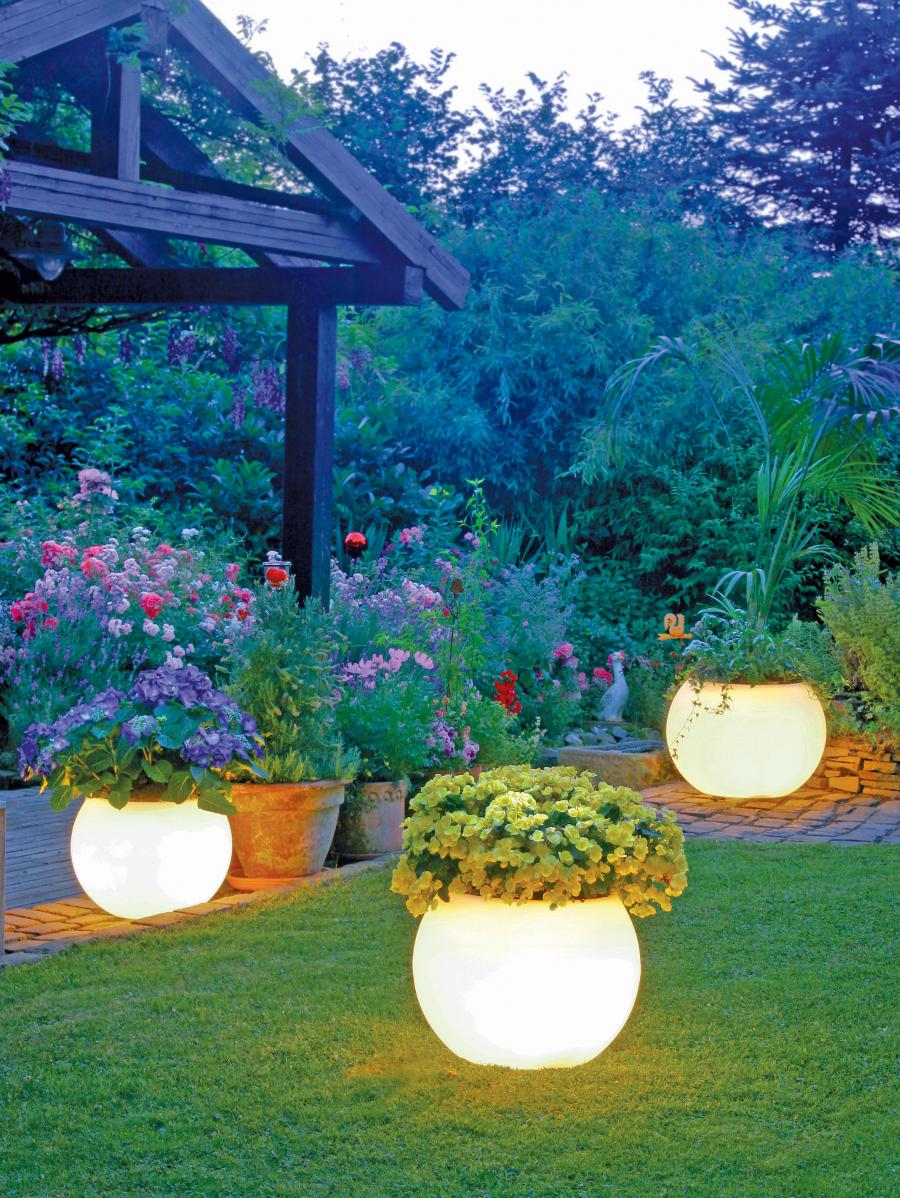 Source: Epstein Design Leuchtenmanufaktur
There's a few different options for glow in the dark paint on Amazon, including a spray paint that'll make it super easy to cover an entire planter.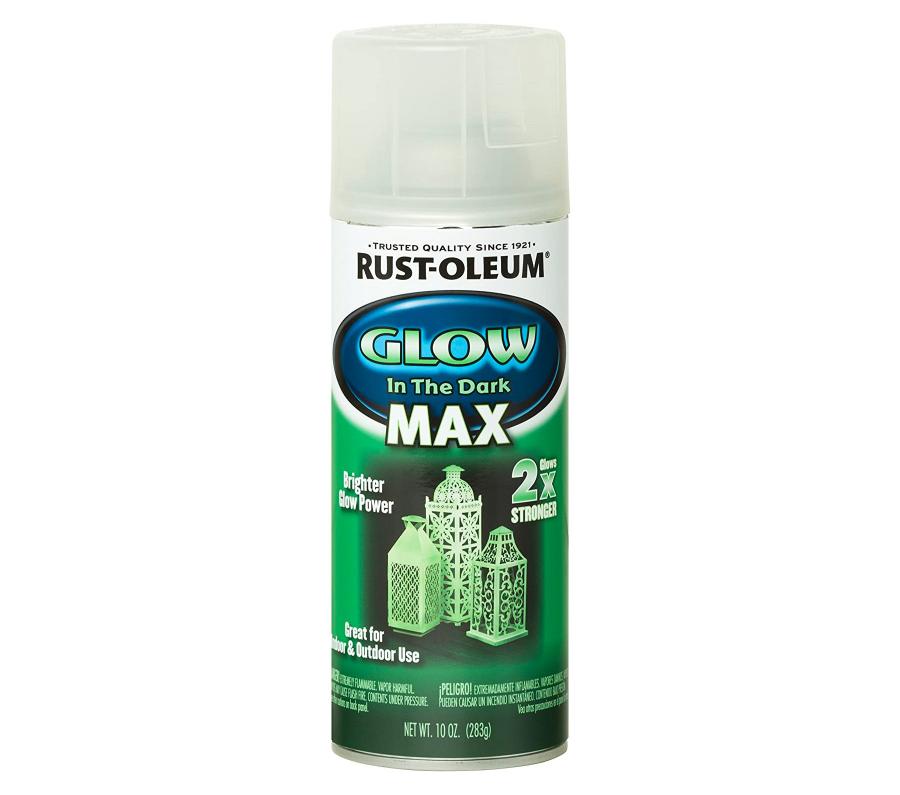 There's also regular paint that comes in a can which glows in the dark that you can paint on with a regular paint brush.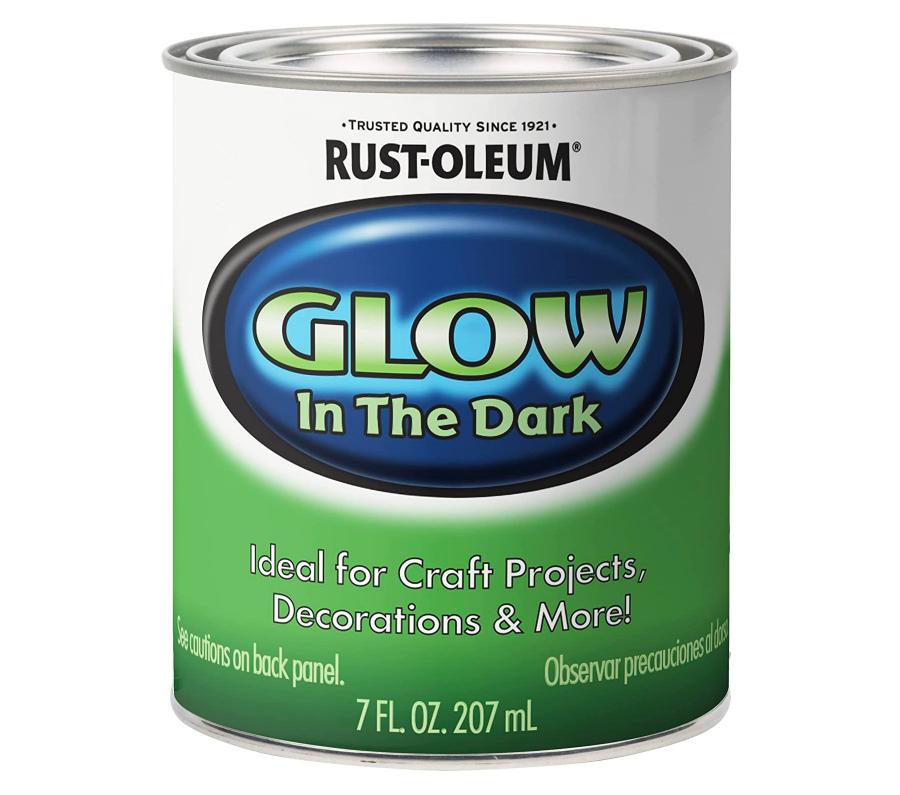 There's actually a bunch of different illuminating plant pots on Amazon that you can find which will help you showcase your favorite plants in your yard at night!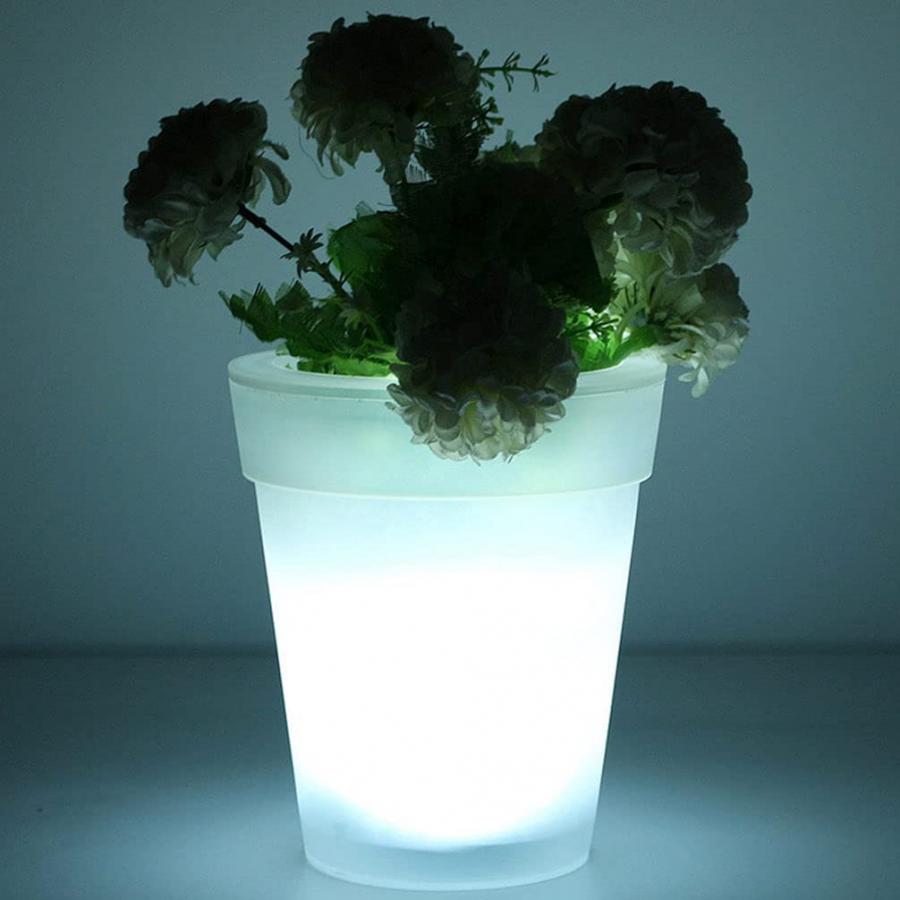 Source
Other than glow in the dark plant or an LED illuminating planter, one more option is using glow in the dark pebble rocks on the top layer of your plant. These will give off a very subtle glow that'll look incredible out in your backyard or garden at night!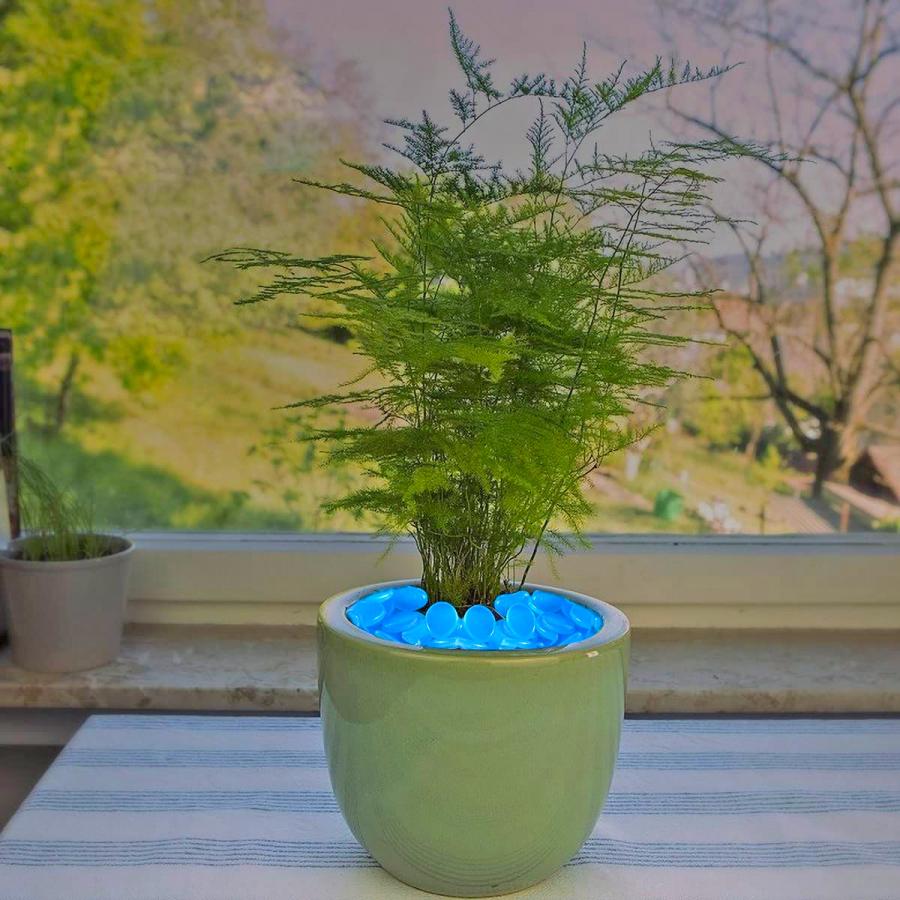 Source
The glowing pebbles are probably the easiest route as far as a glowing planter goes, as you can simply sprinkle them on top of any planter to instantly have a glowing plant at night!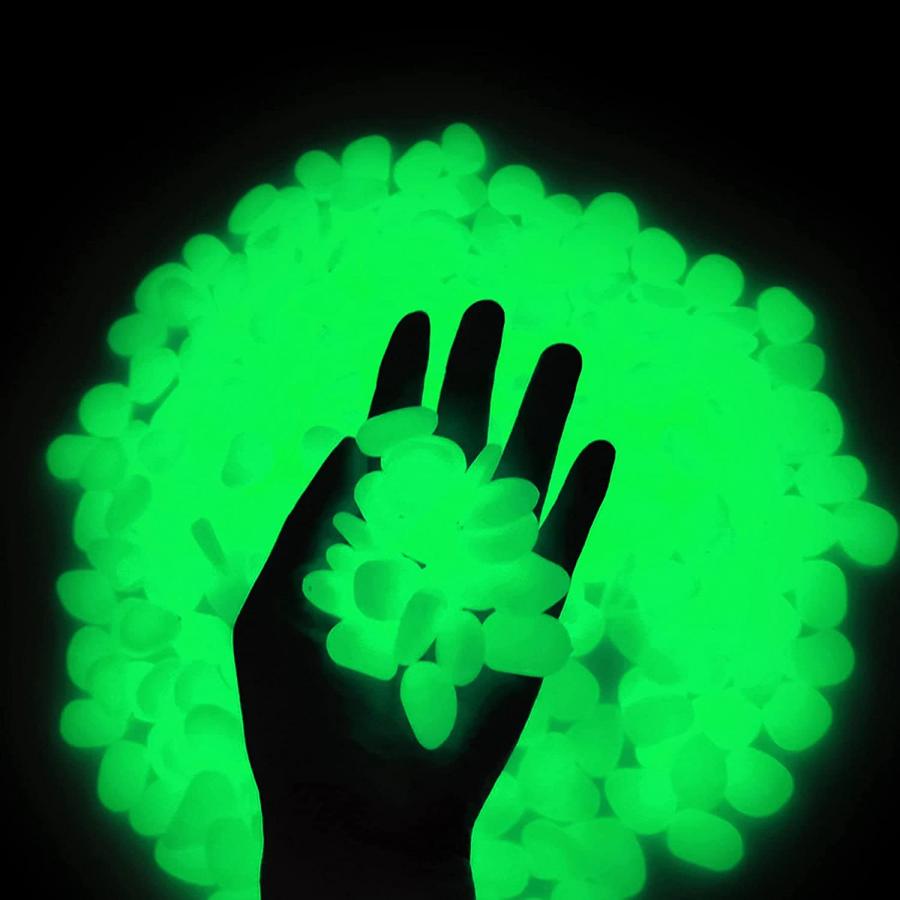 Source
This illuminating planter even has an attached solar panel that'll charge the battery throughout the day for endless glowing every night! (Get this one on Amazon here)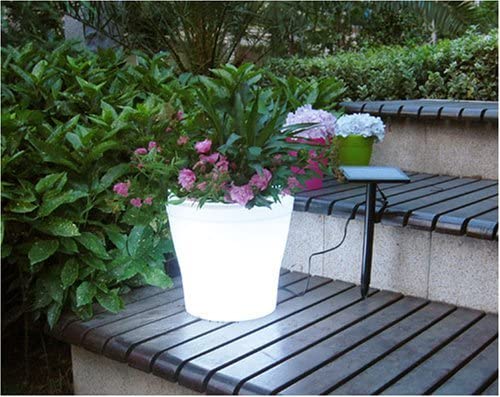 Source
This glowing planter even has an option to change the color of the LED so you can select a different color every day of the week! (Get this one on Amazon here)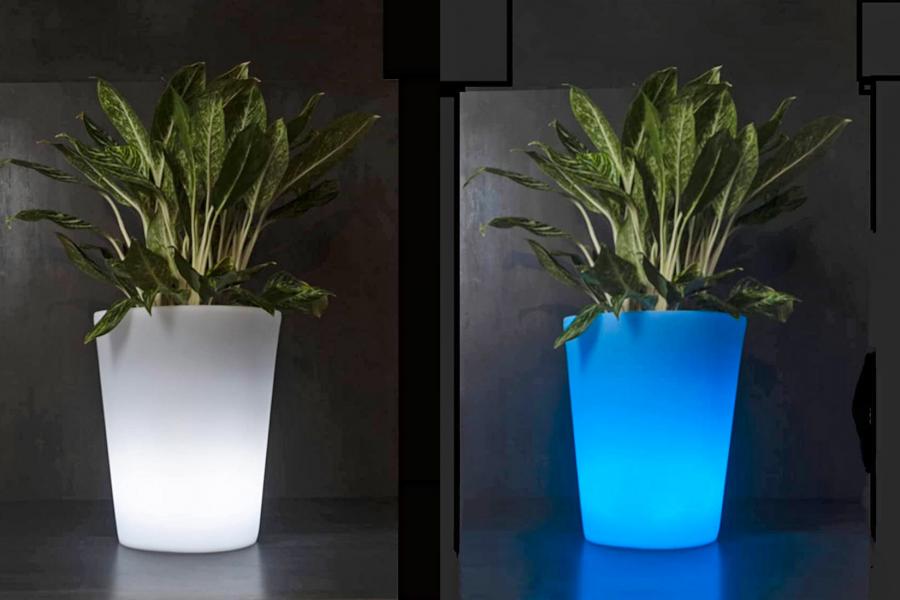 Source
For Halloween you can even get illuminated skull shaped planters to place on your front door in October! (Get this one on Etsy here)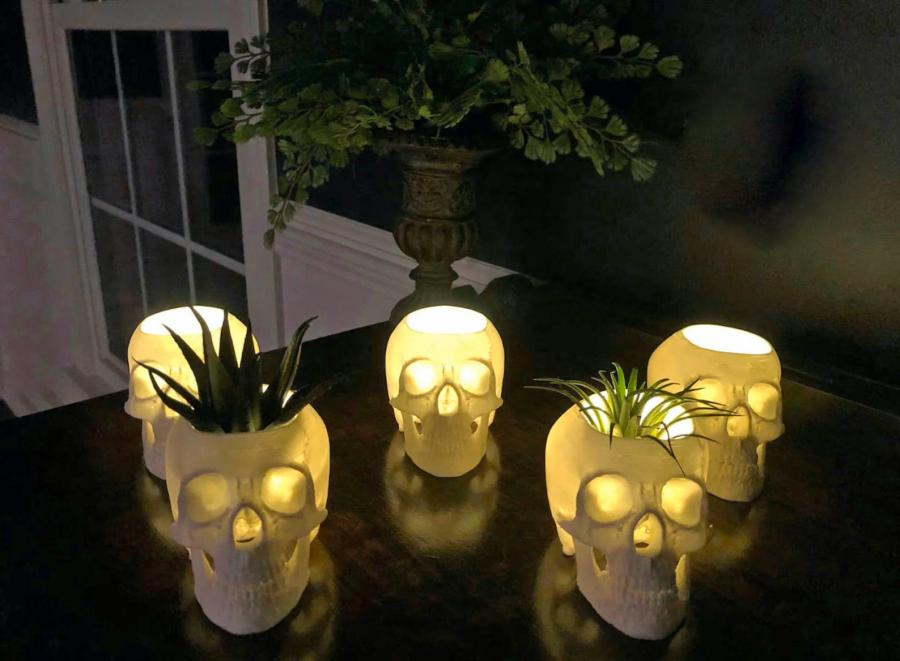 Source
These large tapered plants glow in the dark as well and have an extra classy look that'll look incredible in the dark!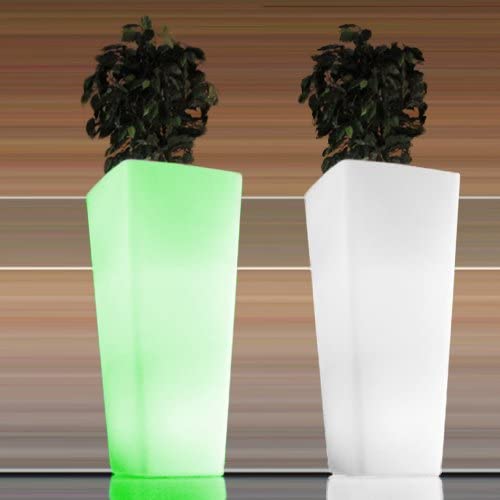 Source
There's also these giant illuminating planters that can also be used as a cooler, storage, or even a chair! (Get them on Amazon here)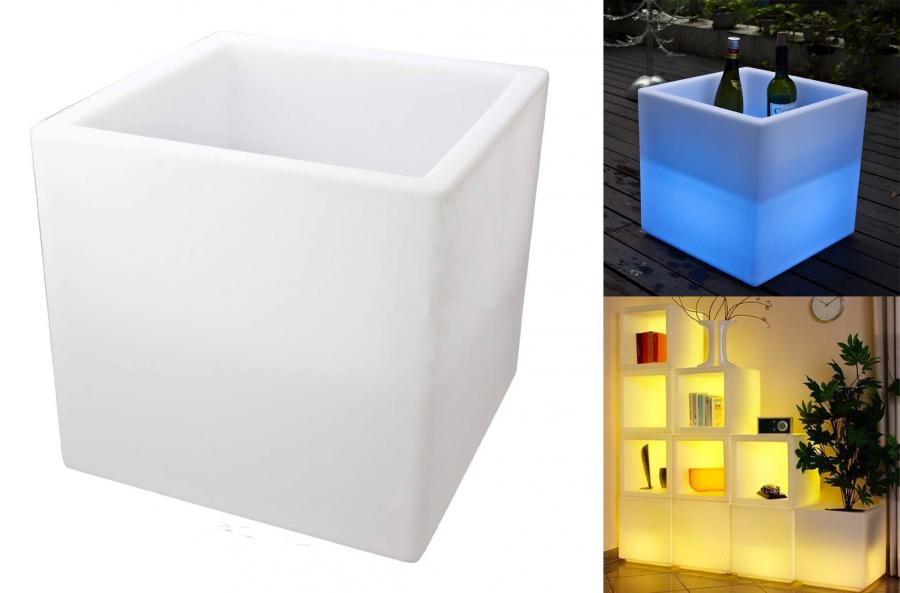 Source