This Gliding Double Chairs With Table Set Makes For A Perfect Spot For Cocktails and Snacks
By Ryan on 11/11/2022 10:44 AM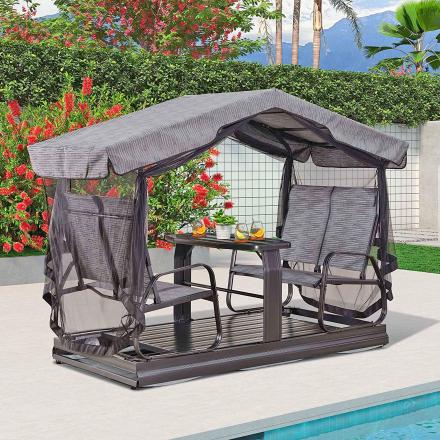 Sure rocking chairs and gliding chairs are great and all, but gliding is a lot more fun with friends! That's just what this incredible giant glider chair set does. It's essentially one big rocking/gliding gazebo that lets everyone to rock in sync back and forth while you sit and have some drinks in front of a table.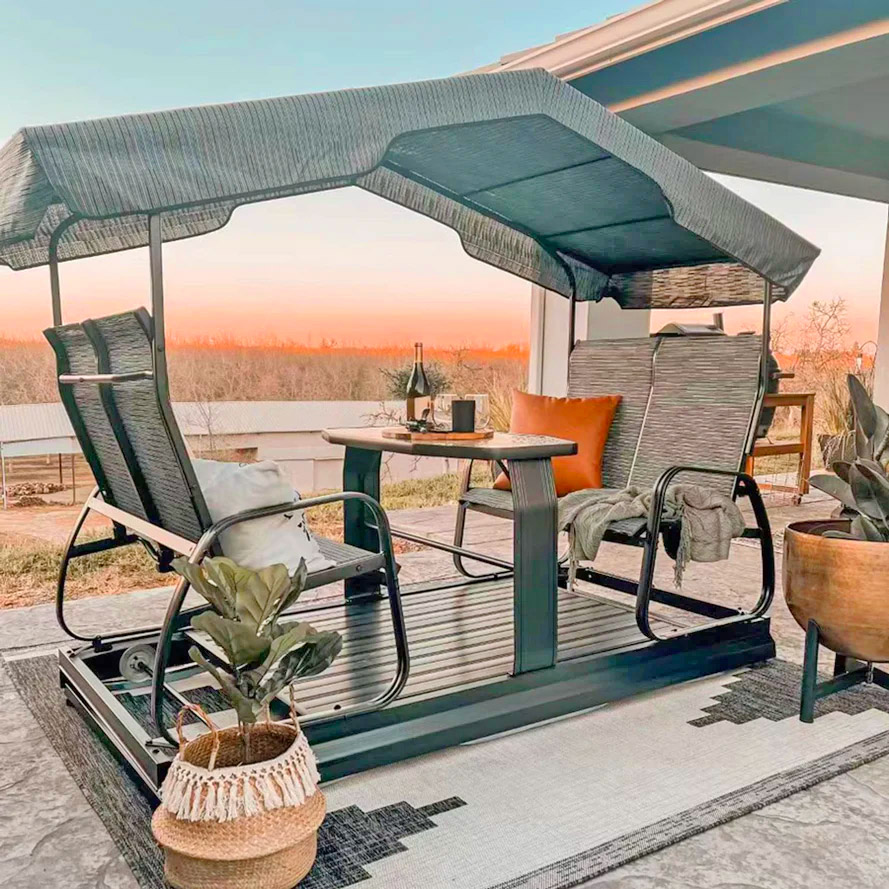 The great thing about this double chair glider set is that not only do the chairs rock and glide in sync with each other, but the table does as well. This way you'll never be too far away from the table to grab your drink or snack.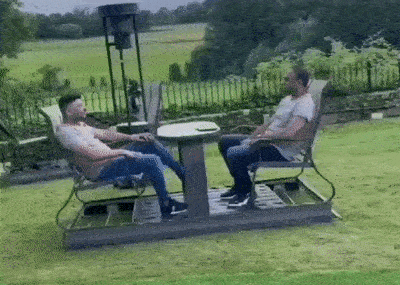 To use this unique double glider chair and table set by Purple Leaf, just push your self back and forth using your feet. The floor of the double glider set stays stationary so your feet can easily push everyone (including the table) back and forth in a soothing motion.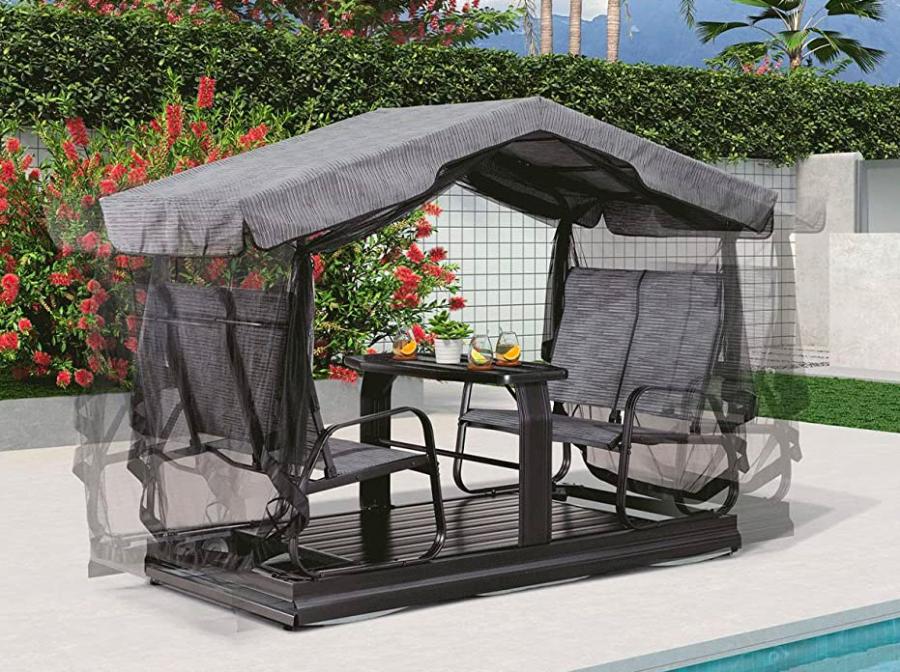 You can use the double gliding chairs and table by themselves, or you can optionally attach the cover which will protect everyone inside from the sun or even a light drizzle of rain. If you add in some lighting to the inside of the cover it makes for an awesome effect at night for cocktails on the mini gliding gazebo set!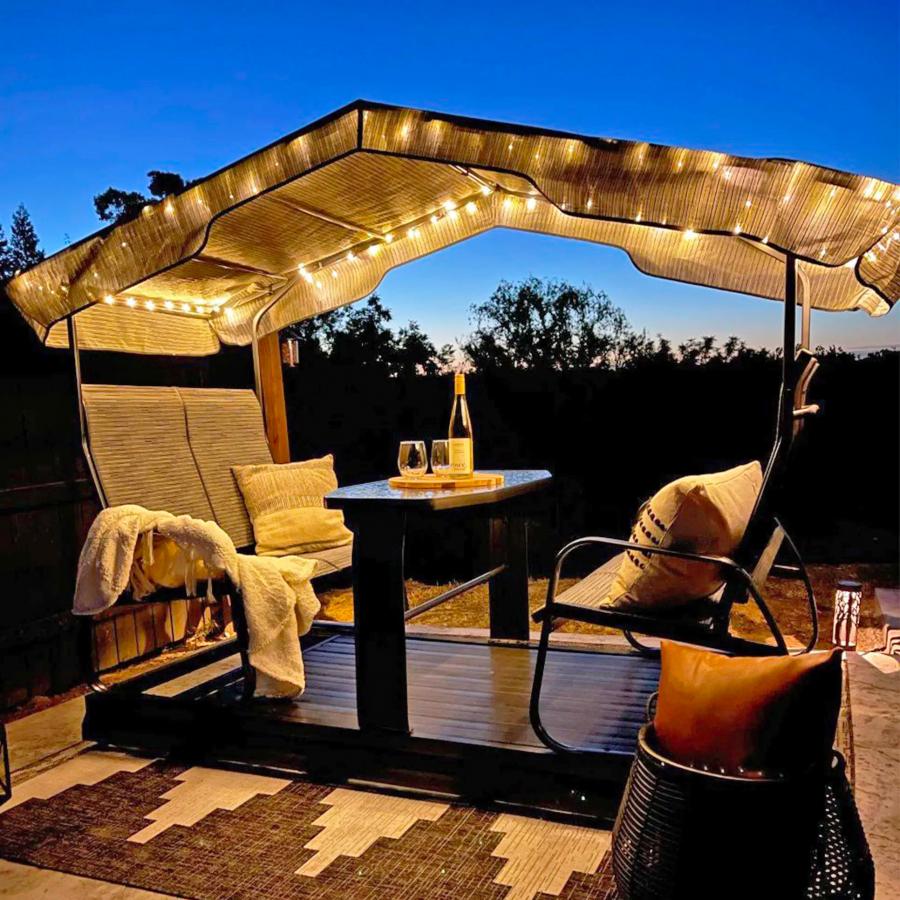 It also comes with a mosquito net that you can wrap around the entire 4 seater gliding table set so that everyone can get away from the bugs and mosquitoes once the evening arrives.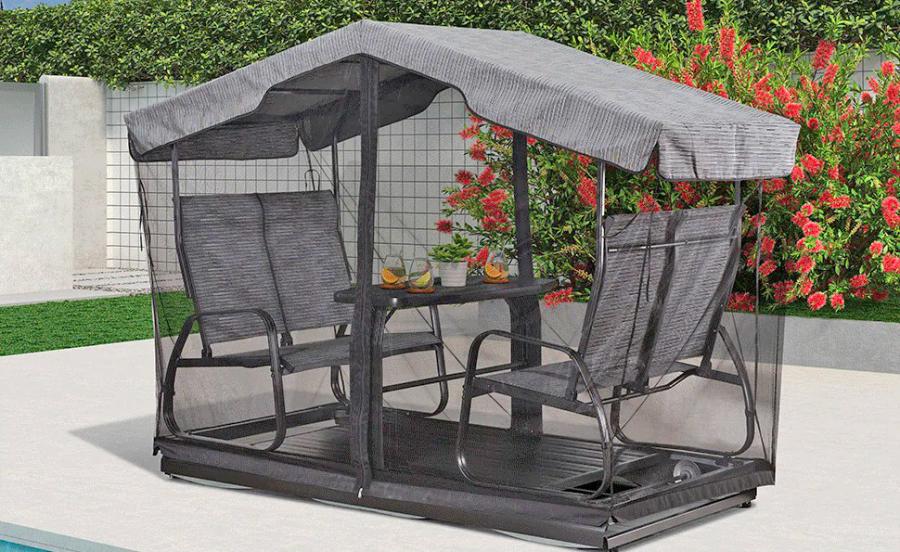 Each side of the gliding gazebo has two seats so it can sit a total of 4 adults, and a glass table sits in the middle of the four seats.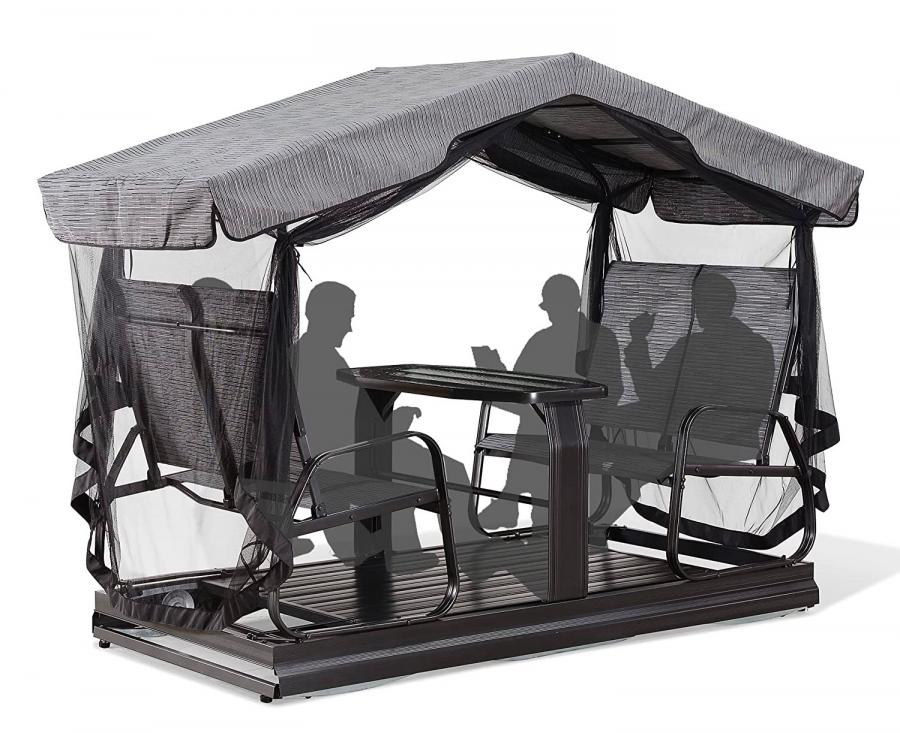 The system is made with a thick aluminum alloy material along with rolling glide for the floor, which makes it super smooth as you glide back and forth!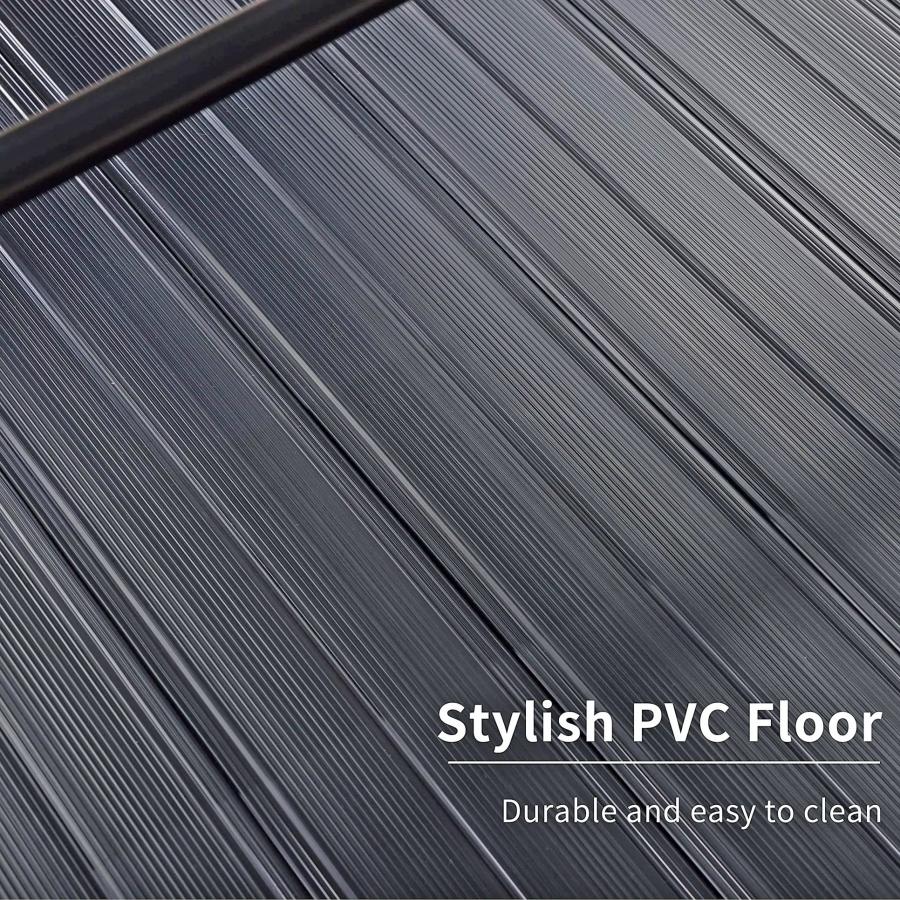 The table in the middle of the gliding chair set is made from an elegant tempered glass which not only makes it super easy to clean, but it's the perfect spot for drinks and snacks.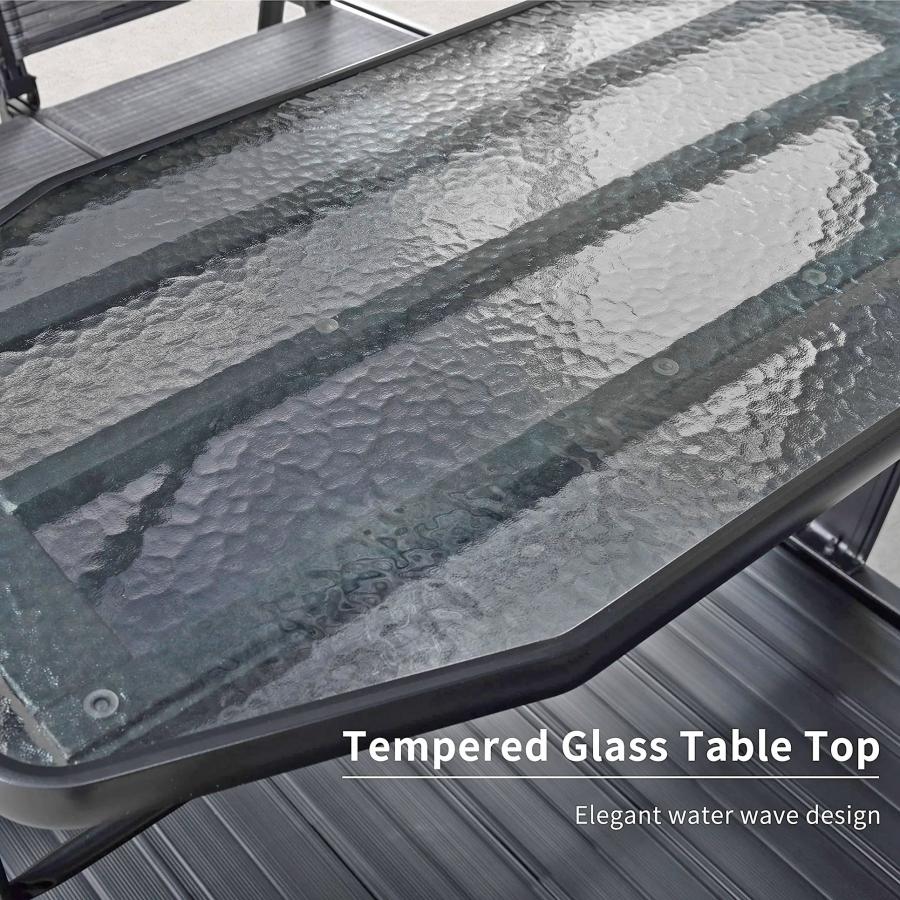 The gliding double chairs and table set will take a few hours to install, and includes everything you'll need to put it together including full easy to follow instructions and the tools you'll need.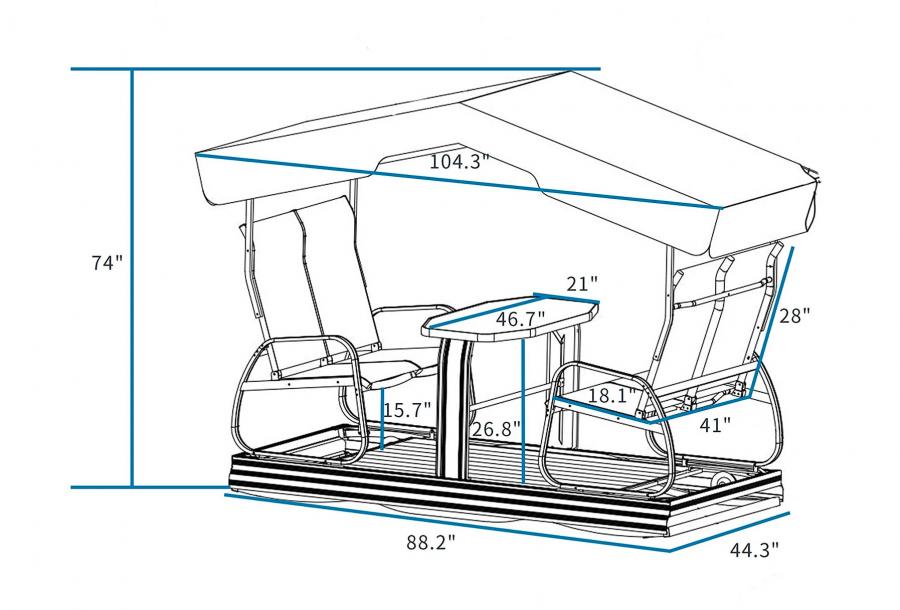 When fully setup the double gliding chairs and table system will measure 6.1 feet tall x 7.3 feet wide x 3.7 feet deep. I can't imagine a more fun evening than sitting down with some friends on this awesome swinging table and chairs set and having some cocktails!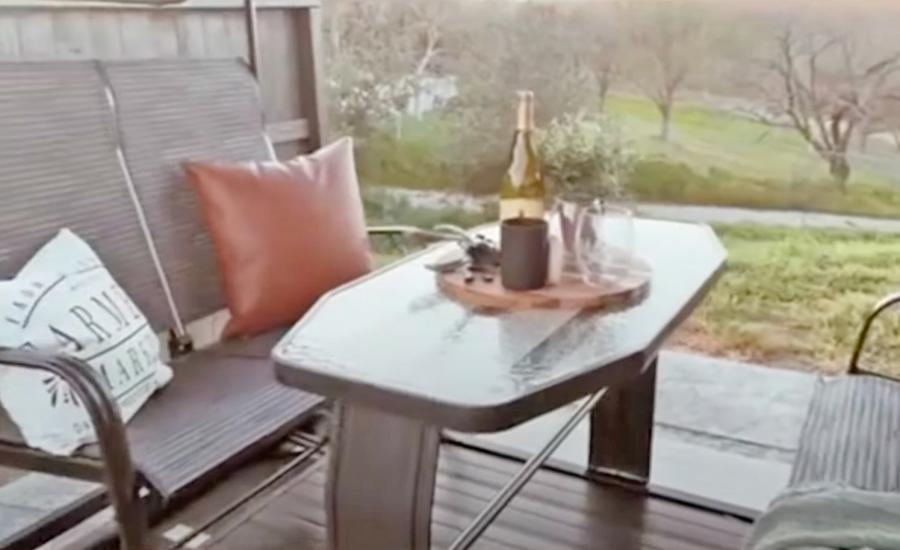 You can snag the double glider benches with table from Amazon for around $1,000 bucks!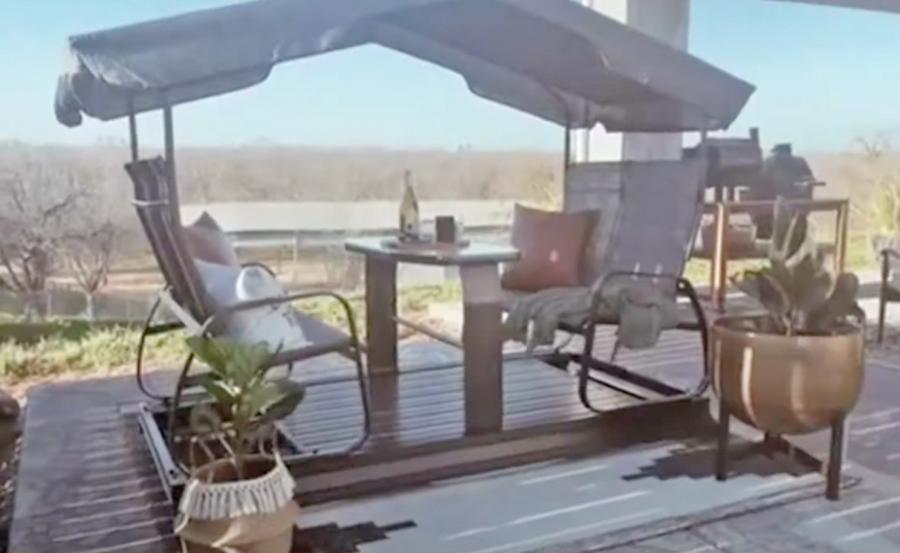 Check out the gliding double chair and table set in action via the video below!
Subscribe To Our YouTube Channel