This Giant Folding Chair Has 6 Cup Holders
Date Published: 01/10/2018 12:44 PM (Updated: 05/11/2019 5:55 PM)
Buy Now
@Amazon
Find on Etsy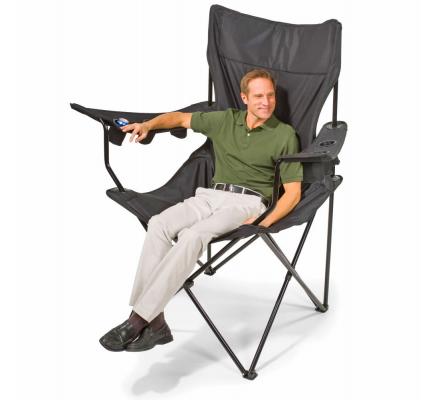 Sometimes it's nice to feel like a kid again! Remember back before you gained that extra 40 lbs in your thirties when you sat in a chair and it didn't feel like you had to squeeze inside of it using a stick of butter? What if you could sit in a chair and the size of it would swallow you right up? This over-sized outdoor folding chair, is probably the biggest folding chair ever.

View all color options here
The giant folding chair comes with 6 cup holders to make sure you never run out beer while sitting in it. There's also a removable cooler, and fortunately holds up to 400 pounds, so you should be able to sit in it with a buddy or loved one without a problem.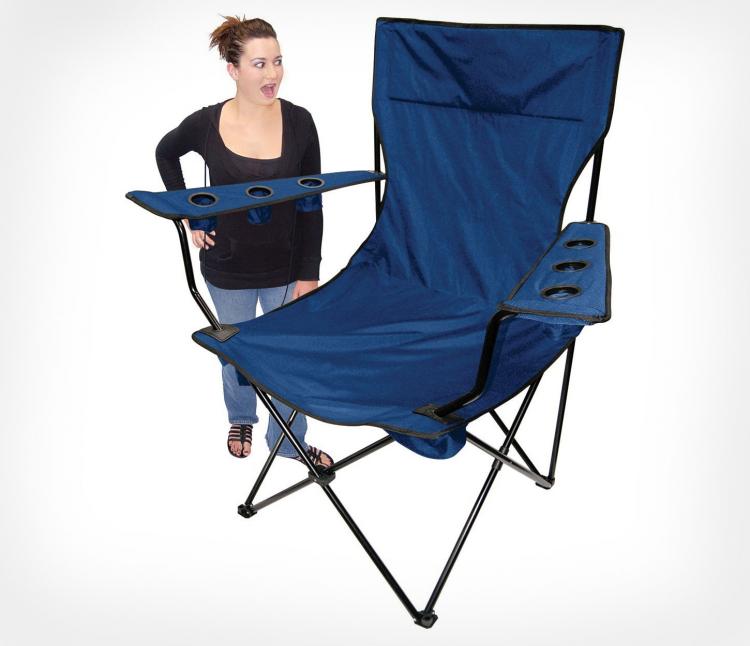 The giant camping folding chair can easily fit 2 adults, or 4 children. The giant travel chair is great for camping trips, or when you're by yourself and want to drink 6 beers without having to get up.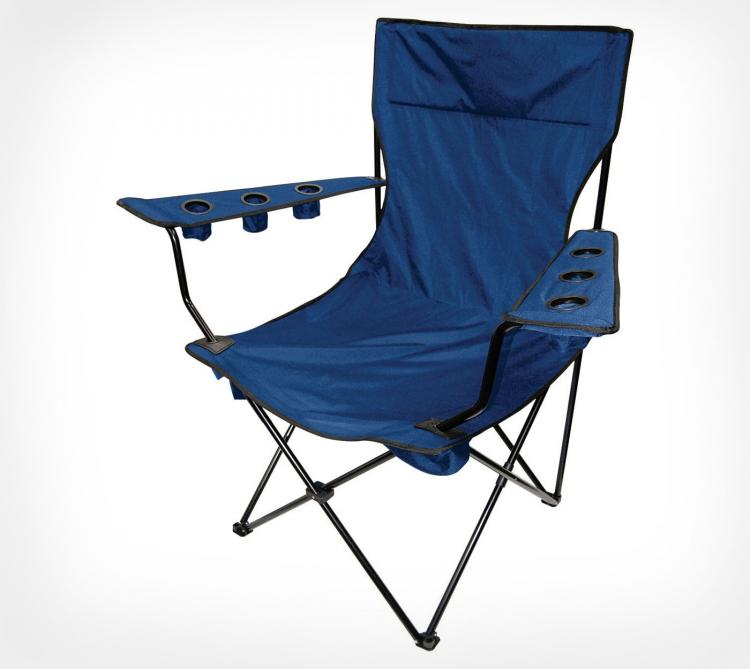 This giant folding chair measures a massive 5.5 feet tall x 5 feet wide x 3 feet deep, and weighs 22 lbs.