This Giant Telescoping Outdoor Lamp Attaches To Car Battery, Perfect For Night Games, Emergencies
By Ryan on 01/21/2020 12:07 PM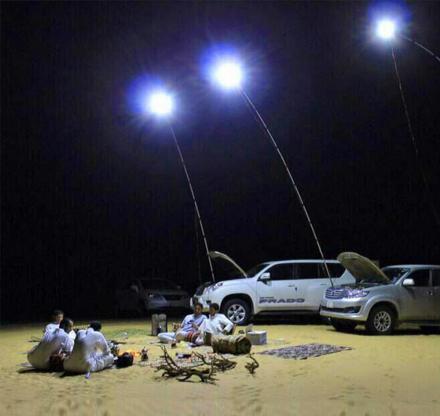 While out camping or just or just doing some activities outside, it's nice to have some light at night when hanging out, playing games, or having a late-night snack. Sure lanterns and flashlights work great, but wouldn't it be better if you had an extra-bright overhead lamp that could shine light over everything? That's just what this light does.
This unique outdoor light attaches right to your car and connects to your car battery to send power through a giant telescoping pole that you can extend to 12.3 feet high in the air. It even comes with a remote that lets you easily turn the light on and off from the ground.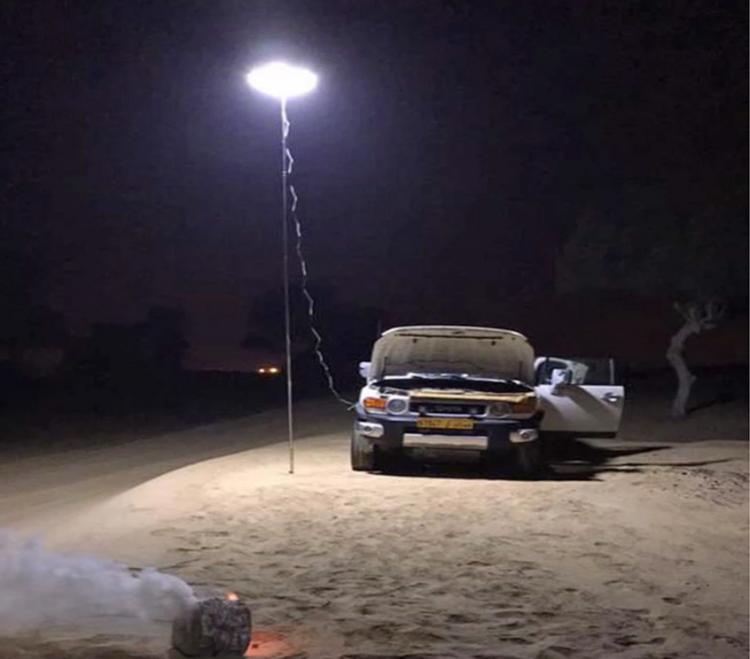 Perfect for traveling, the giant telescoping outdoor lamp uses super bright 12v LED lights that come in either 120 watt or 48 watt options depending on your lighting needs. The lights give out 8,000 and 2,000 lumens respectively, which is sure to light-up the entire area around your to gather around, have fun, work, or play some games. it's also perfect for the beach, since you can stick the end of the rod right into the sand.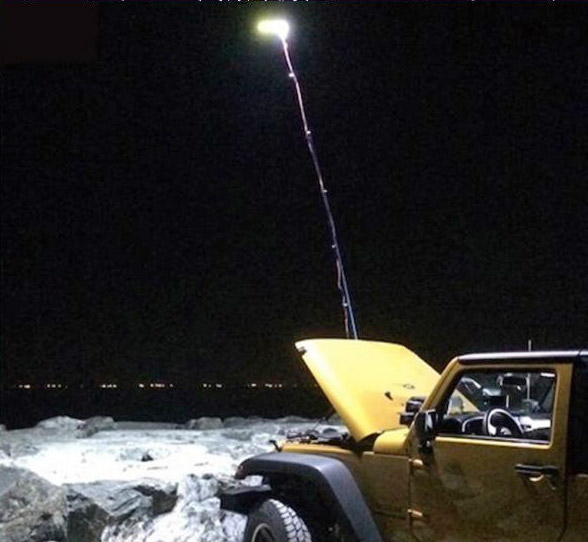 You can connect the power wires of the light directly to your car battery or connect it to any 12 volt battery that'll give you hours and hours of light. You can then prop the pole up inside your car hood get even more height to the light. There's also an option to power the light through the cigarette lighter port on your car.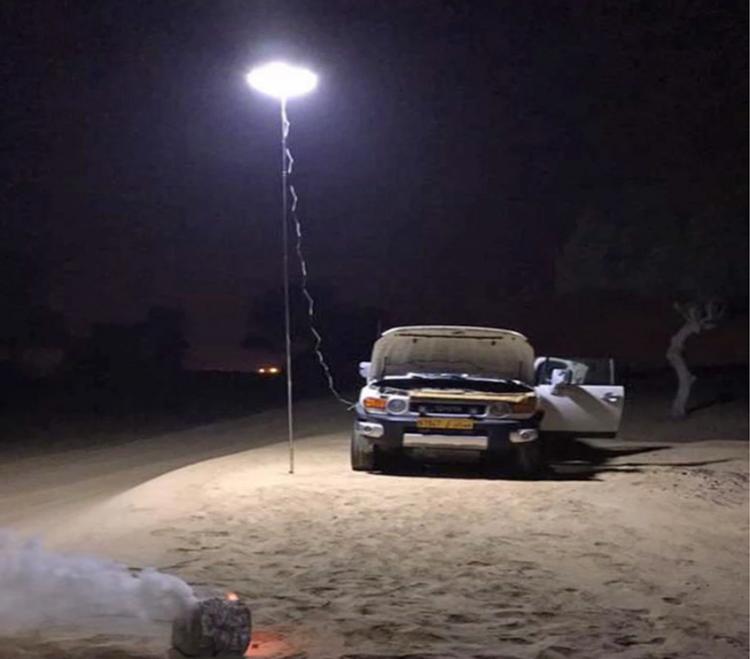 The telescoping light poles are made from either carbon fiber or stainless steel depending on which option you choose, the LED light has a lifespan of 30,000 hours, and comes with 1 lamp plate, 1 controller, 1 telescoping rod, 1 power wire with two clips, 1 wire and cigarette lighter connector, 1 long connecting wire, a screw and nut, a fixator, and a storage bag.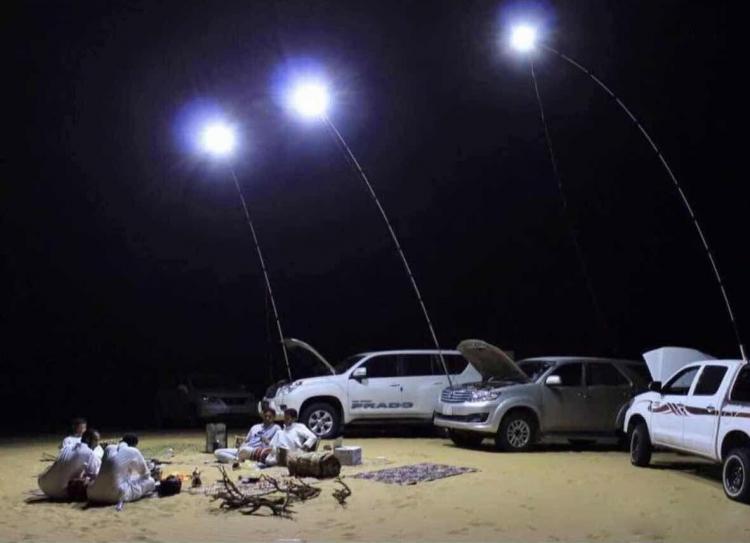 Check out the giant telescoping lamp in action via the video below.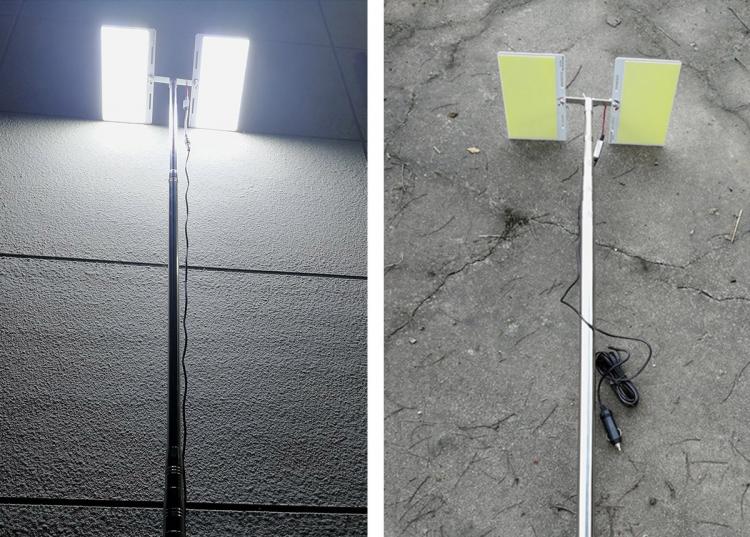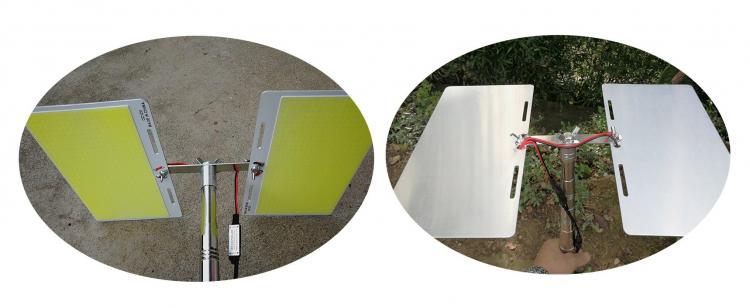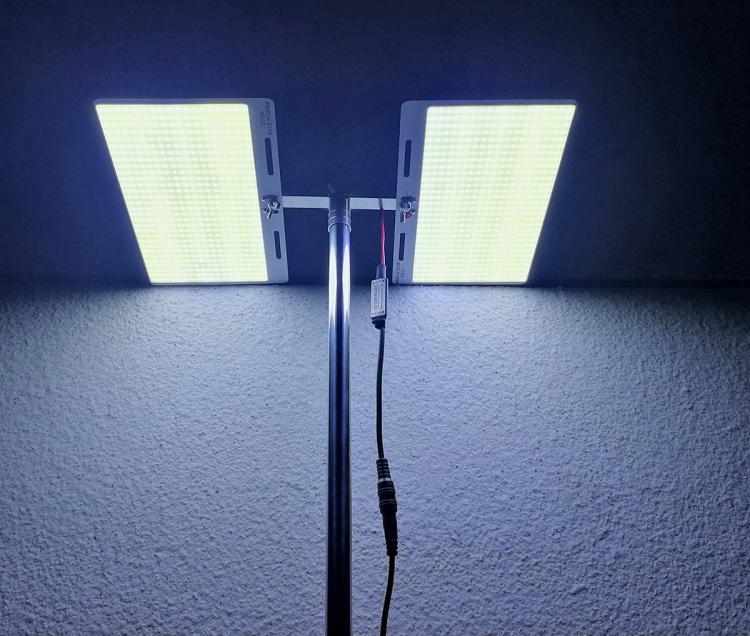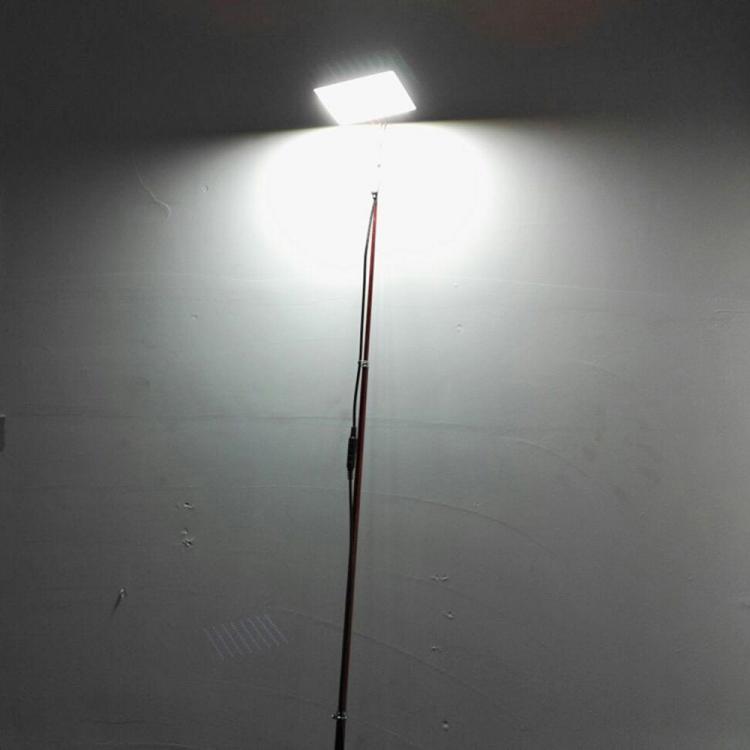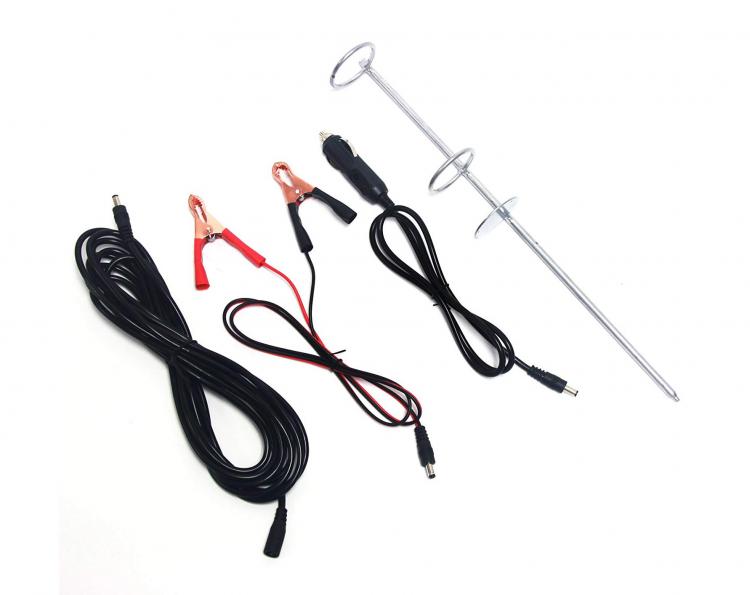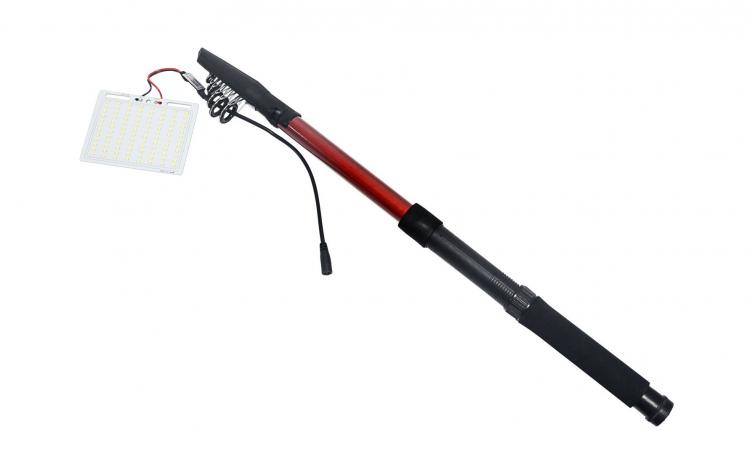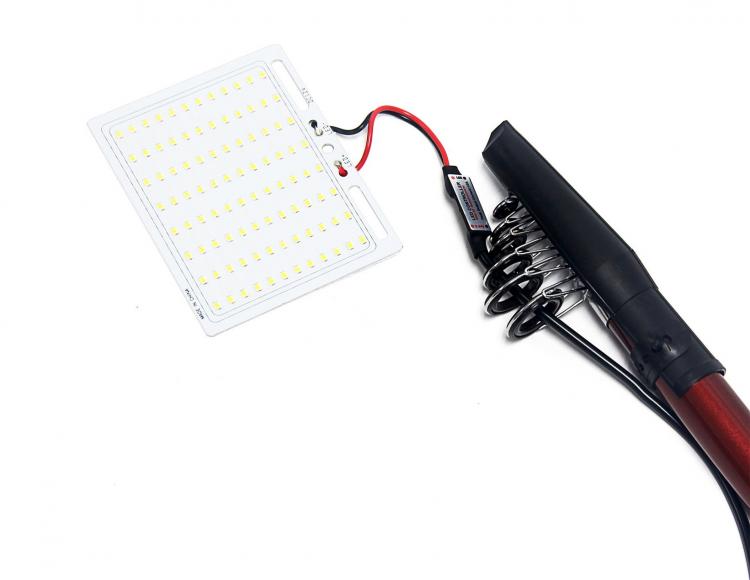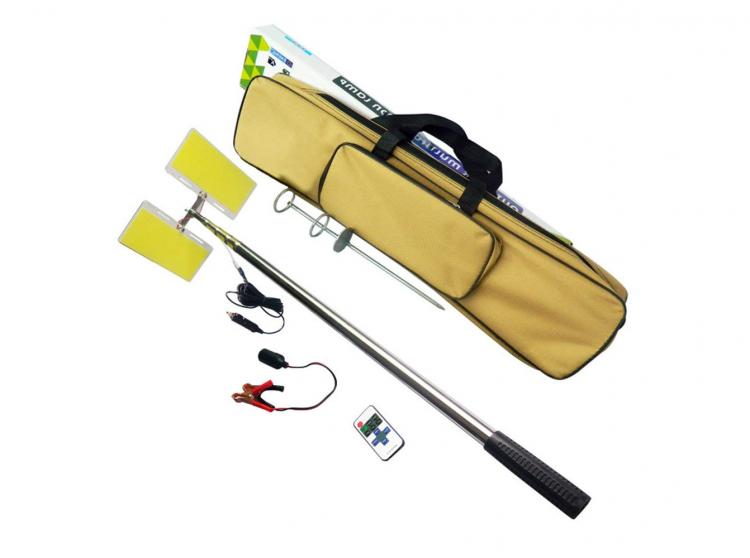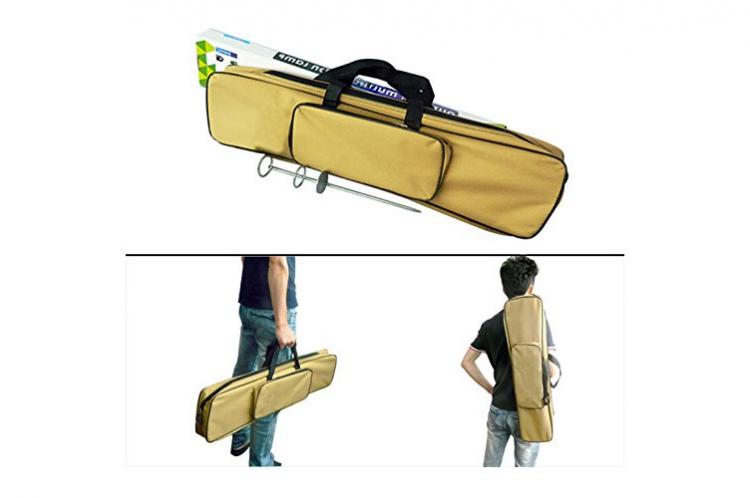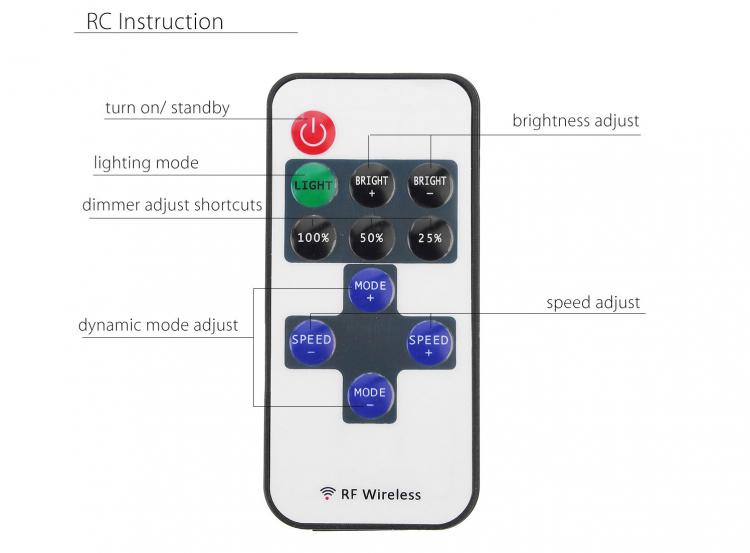 Subscribe To Our YouTube Channel