This Giant Knitted Adult Onesie Is Perfect For People Who Are Always Cold
By Ryan on 09/22/2021 12:54 PM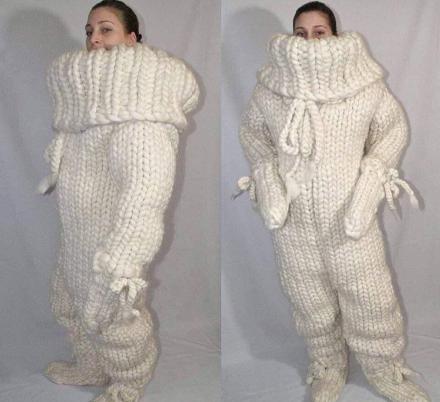 We all know that person at the office that is cold no matter what the weather is. If it's 104 degrees F out, they're in a knit sweater under a blanket with a heat on under her desk. When it's -20 degrees F in the middle of the winter, she's taken a sick day and launched a shuttle to orbit the sun with a triple layered knit sweater on. For those that just can't seem to keep warm at the office or at even at home, this giant knit adult onesie might be for them.
Custom made by Esty store Strickolino, the giant knitted adult onesie is just of their many knitted clothing items that are meant to keep you extremely warm and toasty through the winter. With others including a giant knitted sleeping bag with a huge turtle neck, giant knitted underpants, extremely over-sized knit coats, giant knit sweater vests, along with just a wide array of giant knitted clothing pieces with huge over-sized turtle necks. Check out pics of more their extreme winter knit pieces below.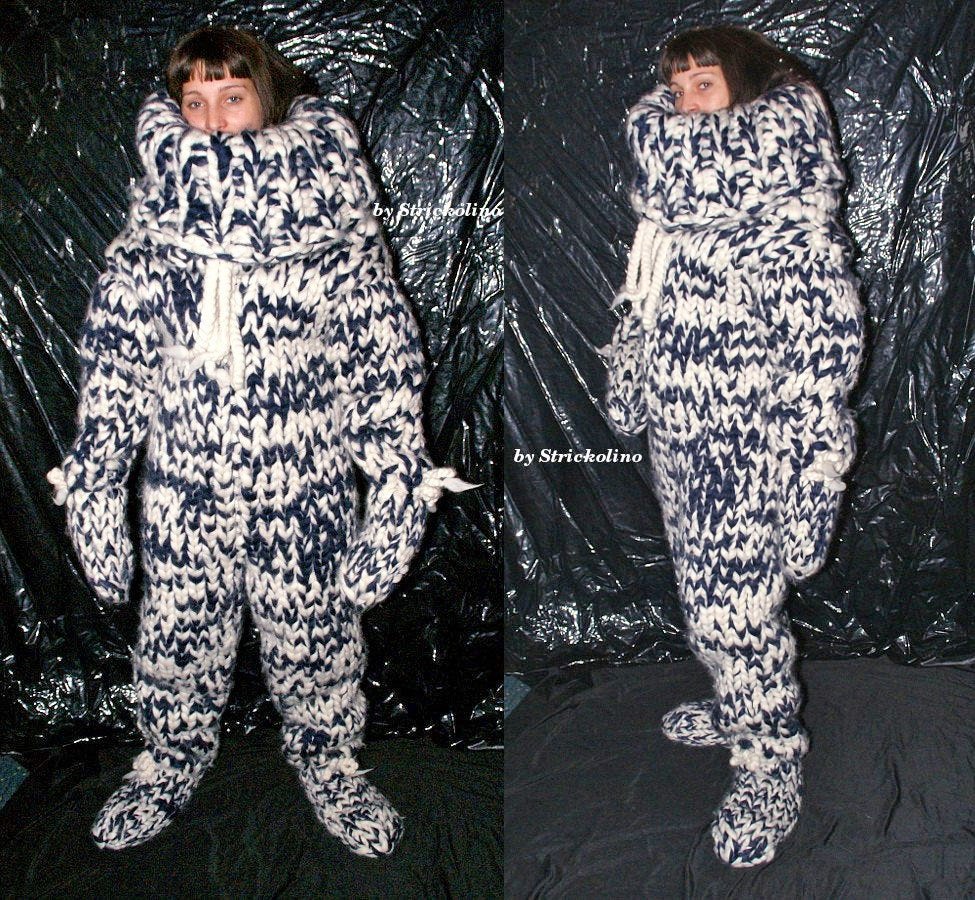 Self-named the MONSTER thick chunky knit merino sheep wool Catsuit with big turtleneck, the over-sized knit adult onesie is complete Hand knitted, which explains the price tag of just under $1k. We can only image knitting one of these giant winter jumpsuits takes weeks. They do mention that they will actually knit the giant onesie exactly to your measurements, so you can make sure it fits perfectly. You can also choose between a wide variety of colors to choose from.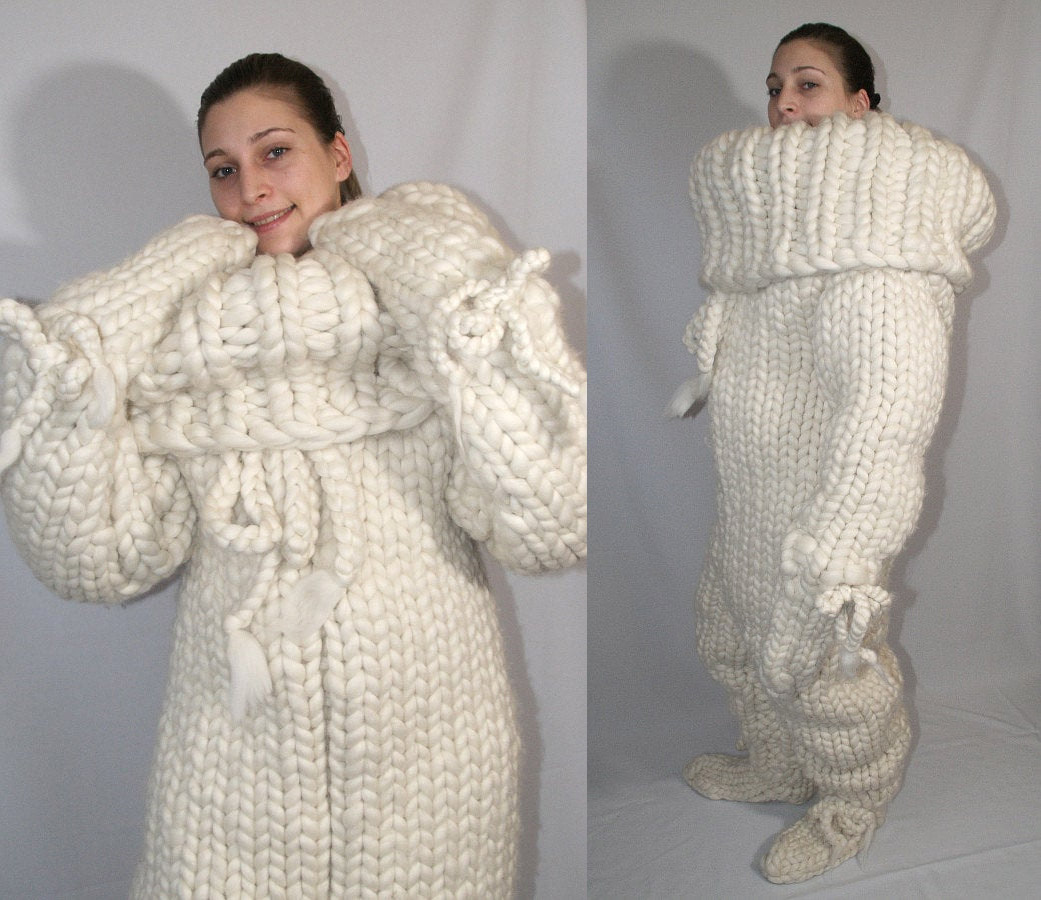 To get in and out of the giant knit winter jumpsuit just hop in through the giant turtleneck. Then pop your feet through the footies and put your hands into the built-in gloves. You can then exit the onesie by pulling it down through the turtleneck entry again.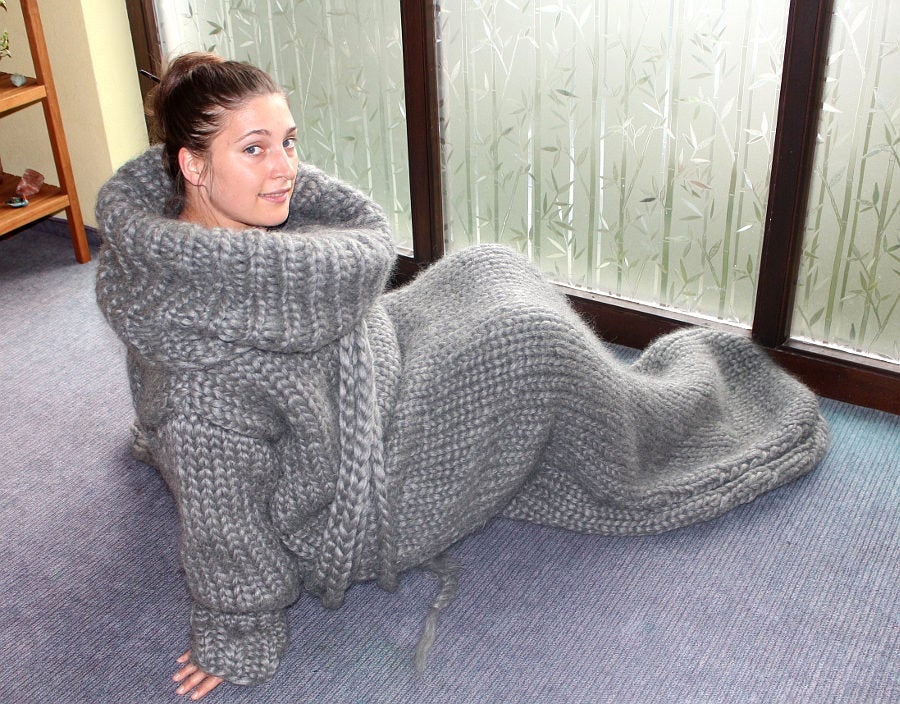 Made from 100% wool material, the giant knitted adult onesie will weigh around 26 - 33 lbs depending on how large the custom jumpsuit is made. The wool adult onesie should be hand-washed only, will be delivered 8-12 weeks after ordering, and will surely keep the most cold and oddly tempered people nice and warm through the cold winter.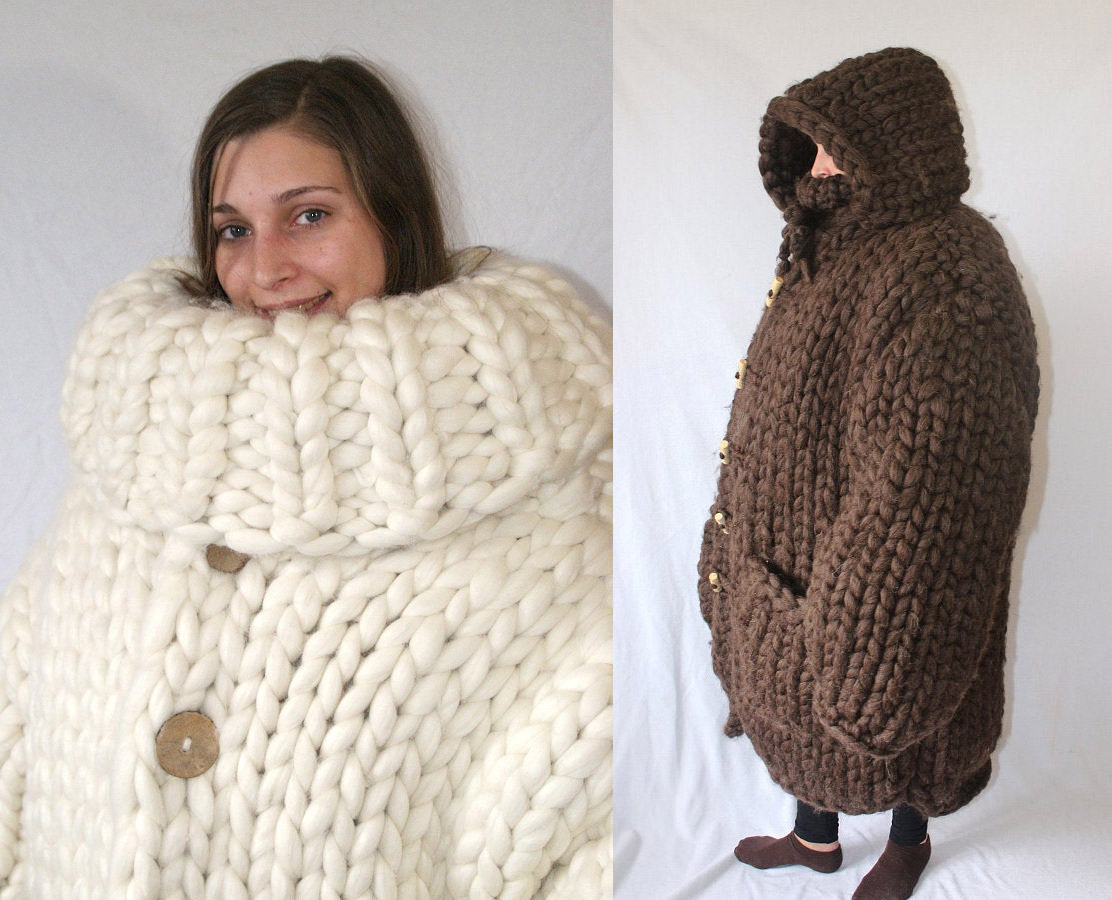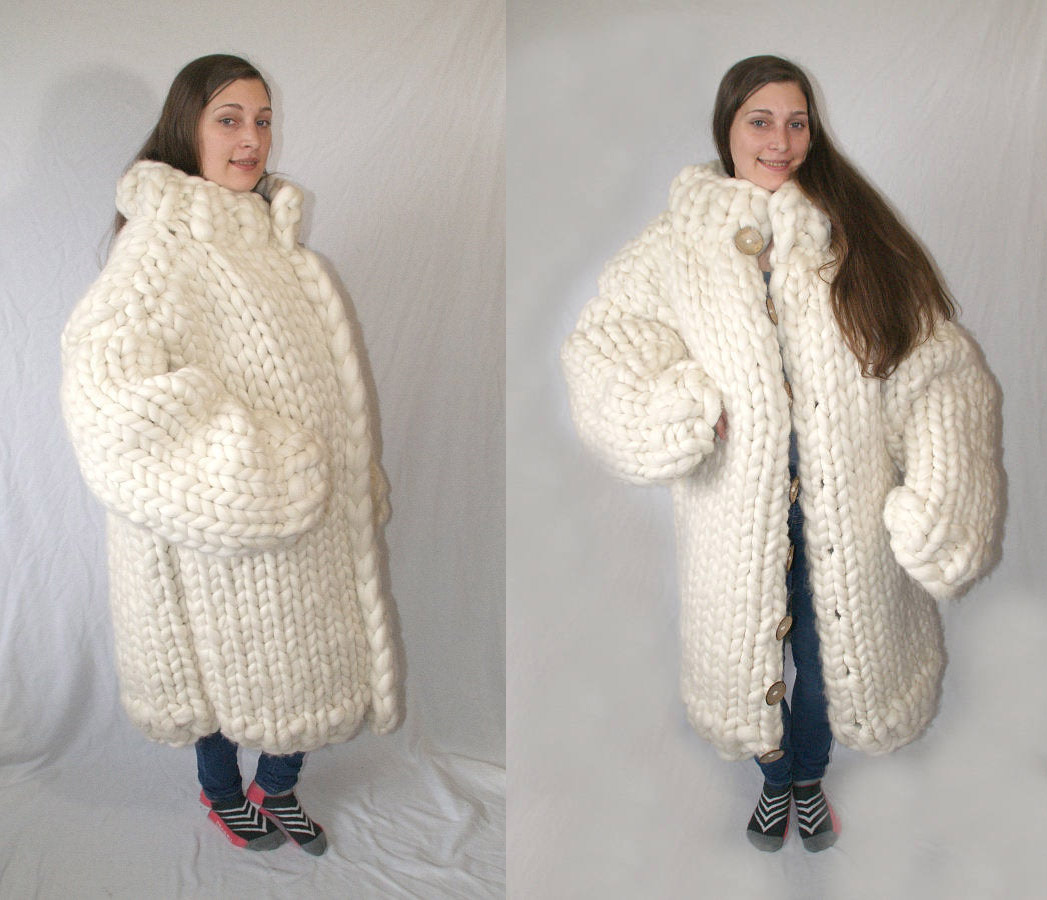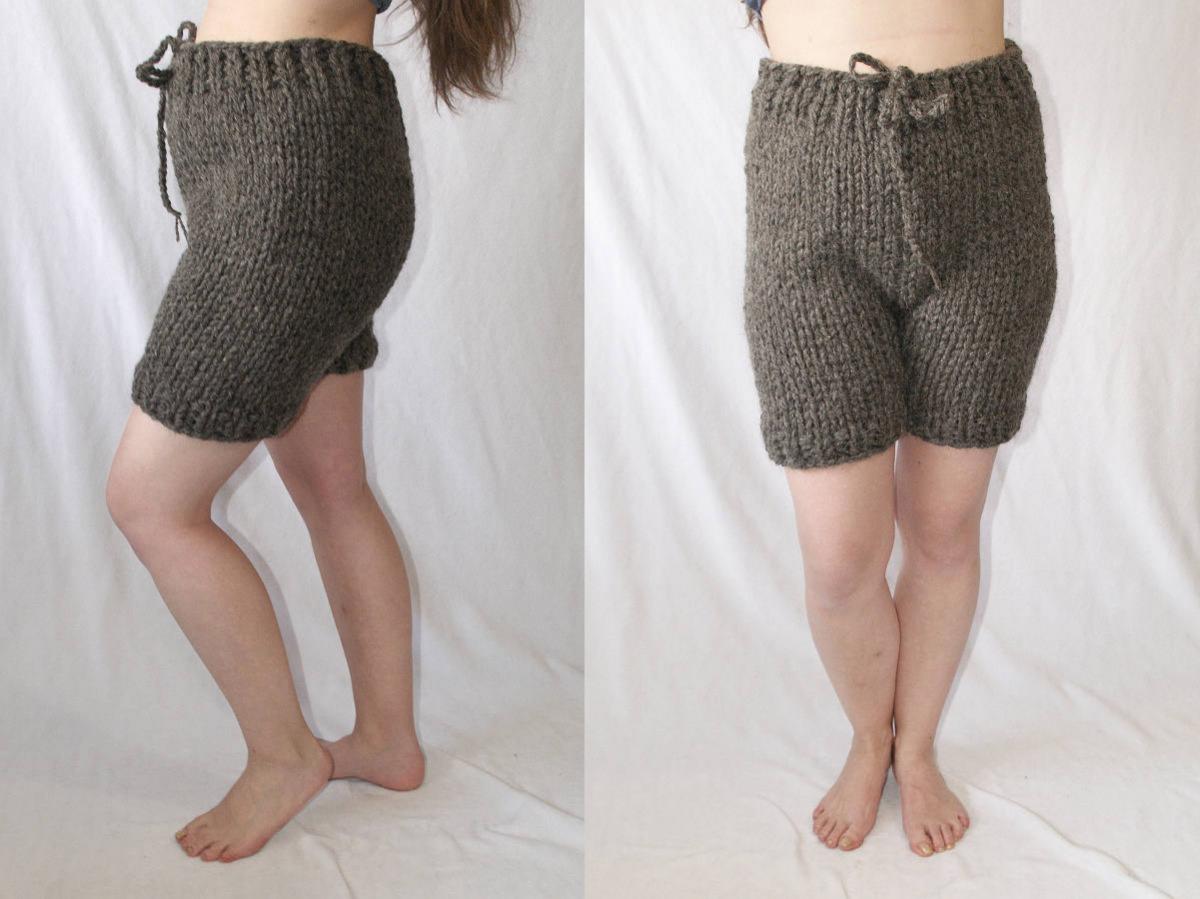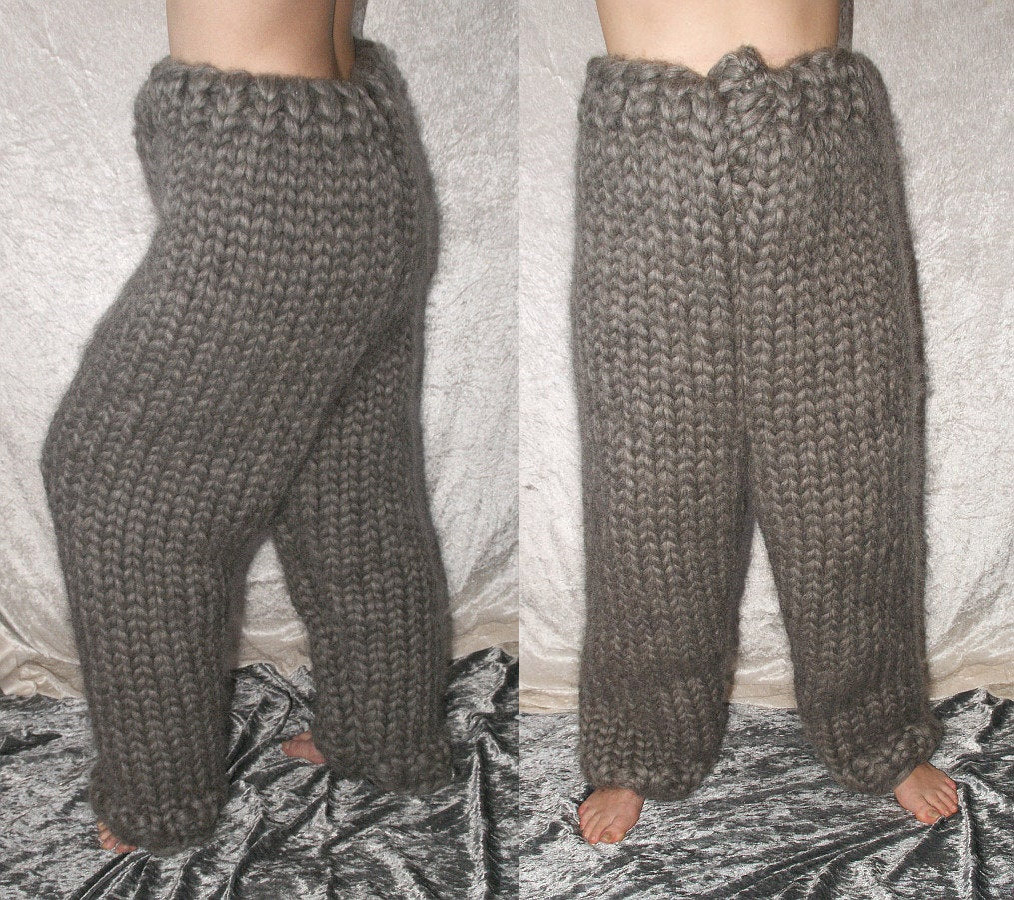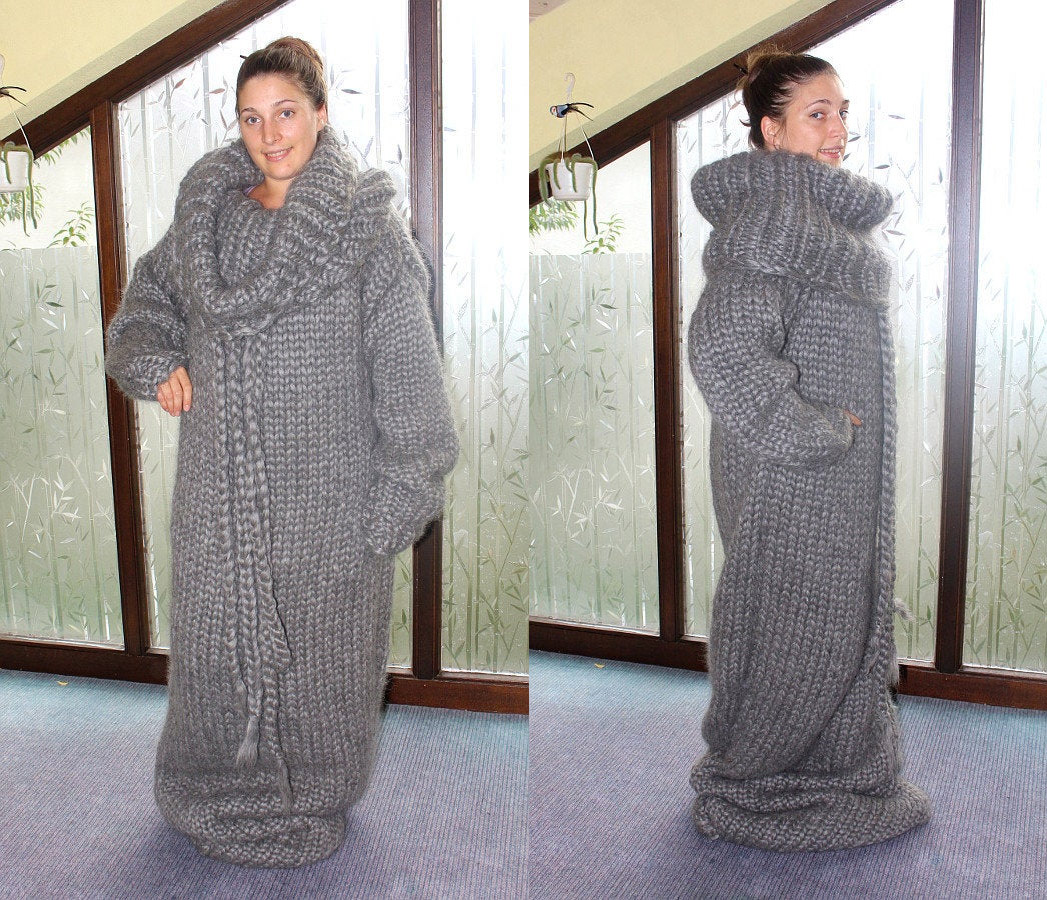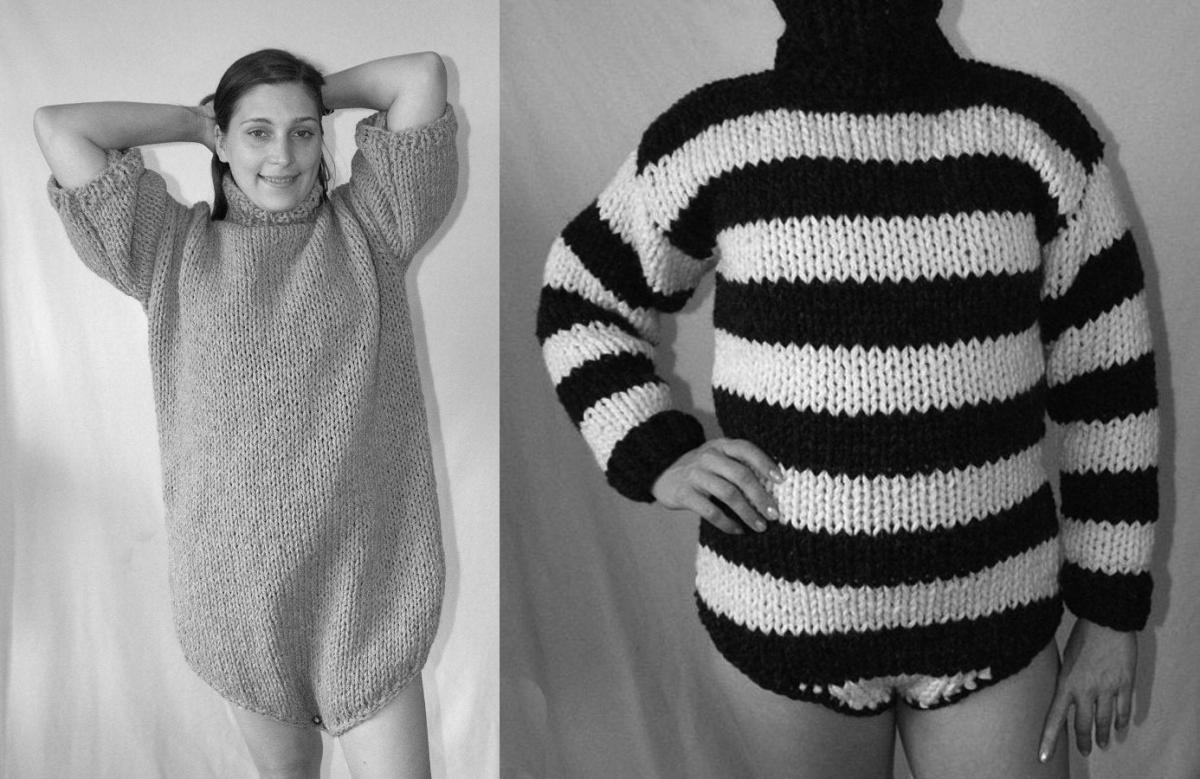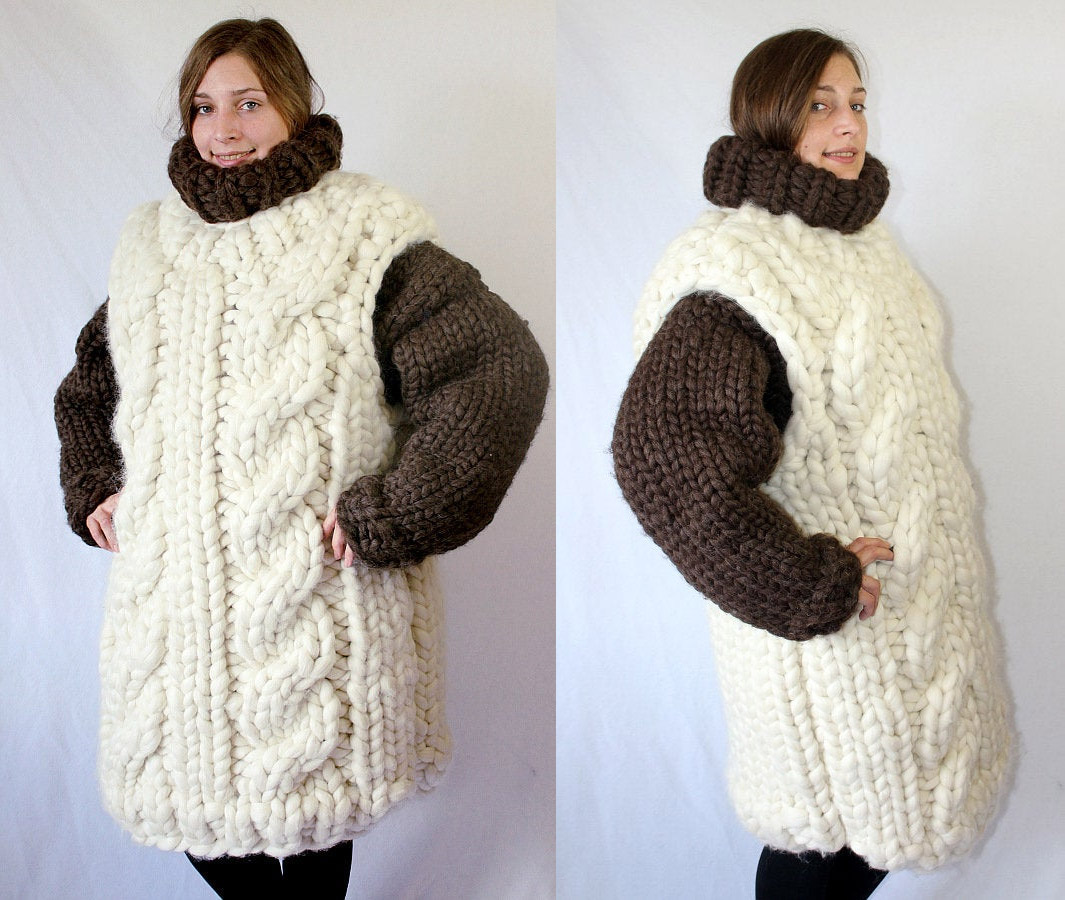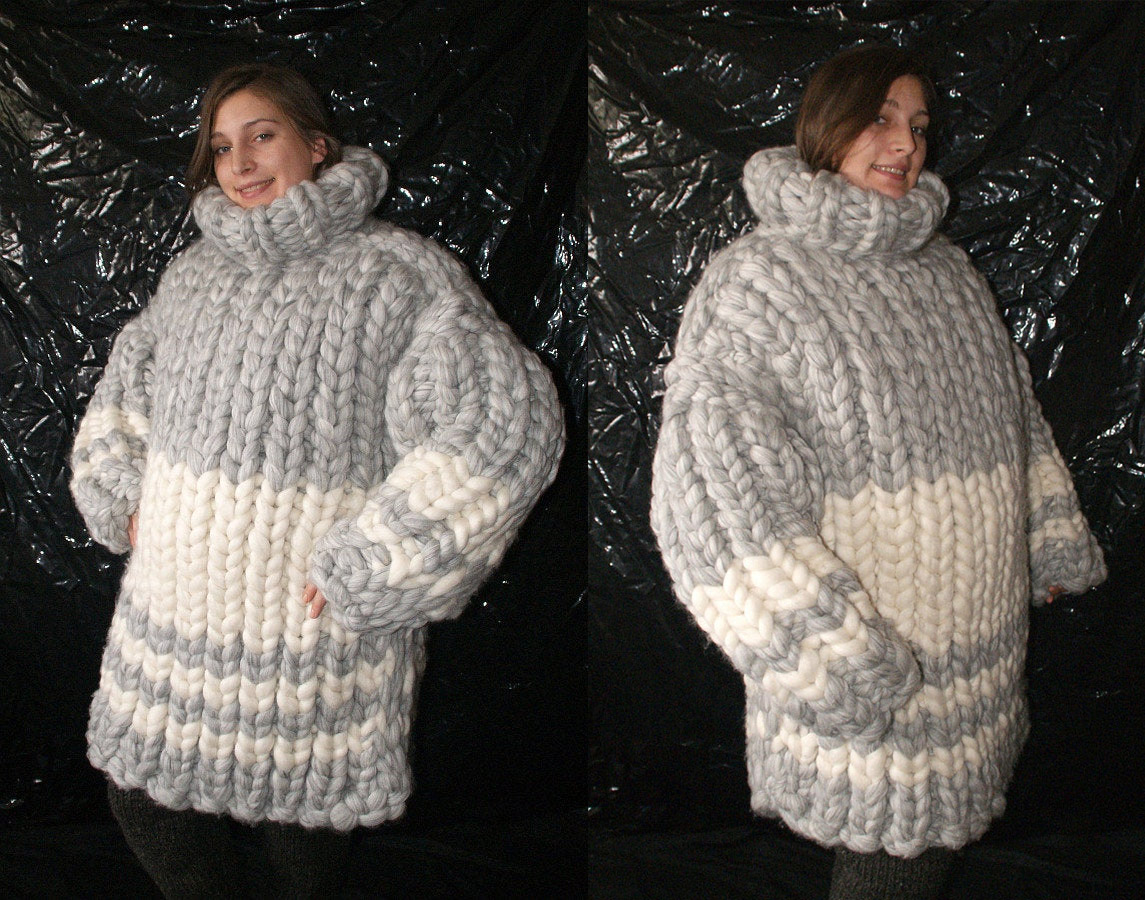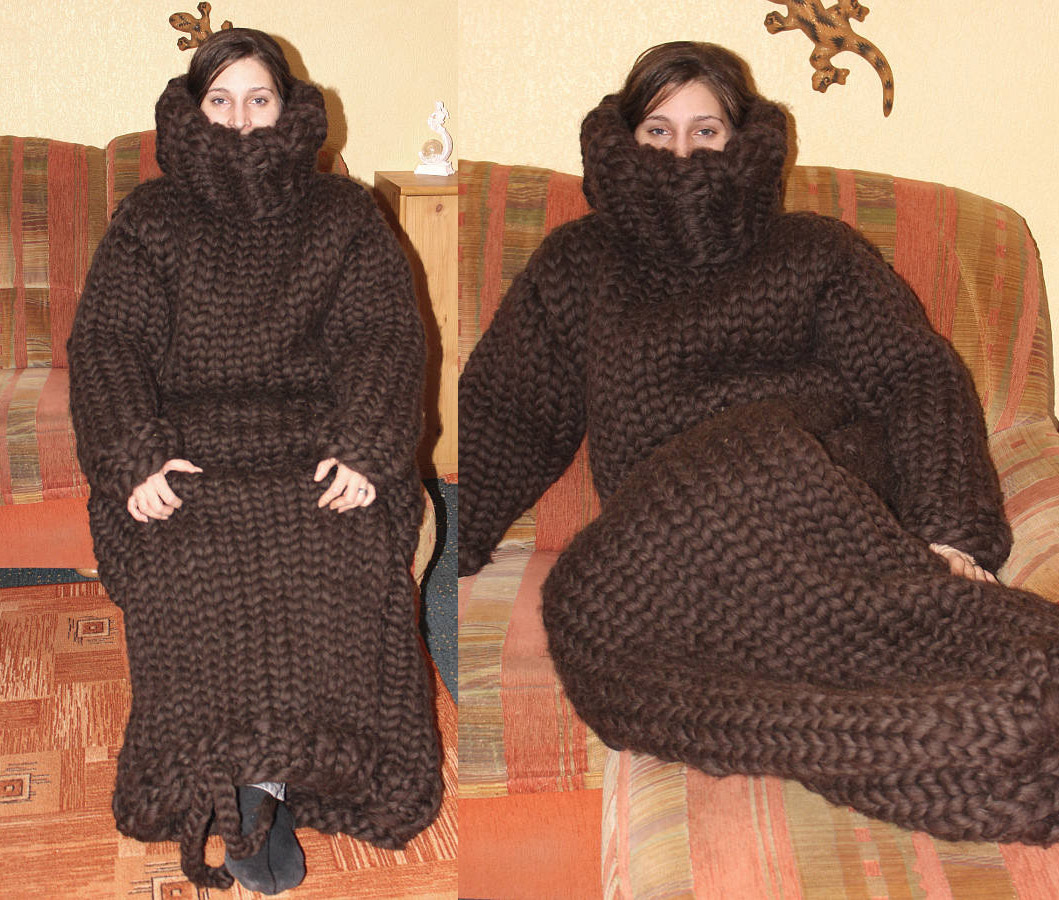 You can get all of the featured items here.