Giant Jansport Backpack
Date Published: 12/08/2015 9:04 AM (Updated: 06/28/2018 3:46 PM)
From what we could gather, this ridiculously gigantic Jansport backpack was a novelty bag they used to make for giveaways and such. But lucky for you there are still some available on Ebay that pop up from time to time. Able to hold a family of 5 inside of it, this massive Jansport backpack is perfect to take on a hiking trip so that you could essentially bring everything from home to enjoy out in nature, including your couch and a big screen television.
The giant Jansport backpack could also come in handy for one bag limits for traveling, sneaking drugs or booze into a music festival, or just hauling a family over the border from Mexico.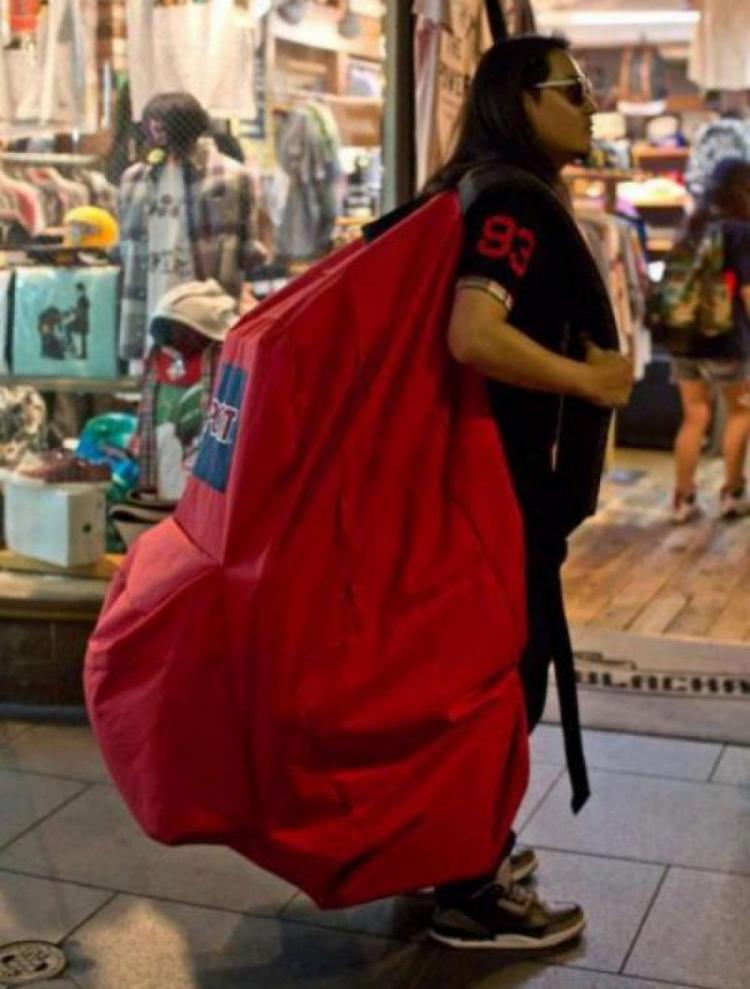 The humongous Jansport backpack looks to come in two different giant sizes, one of which is around 5 feet tall and 2-3 feet out from your body when fully filled, and another smaller yet still stupidly huge backpack that looks to be around 3 feet long and 1-2 feet out from your body when fully filled.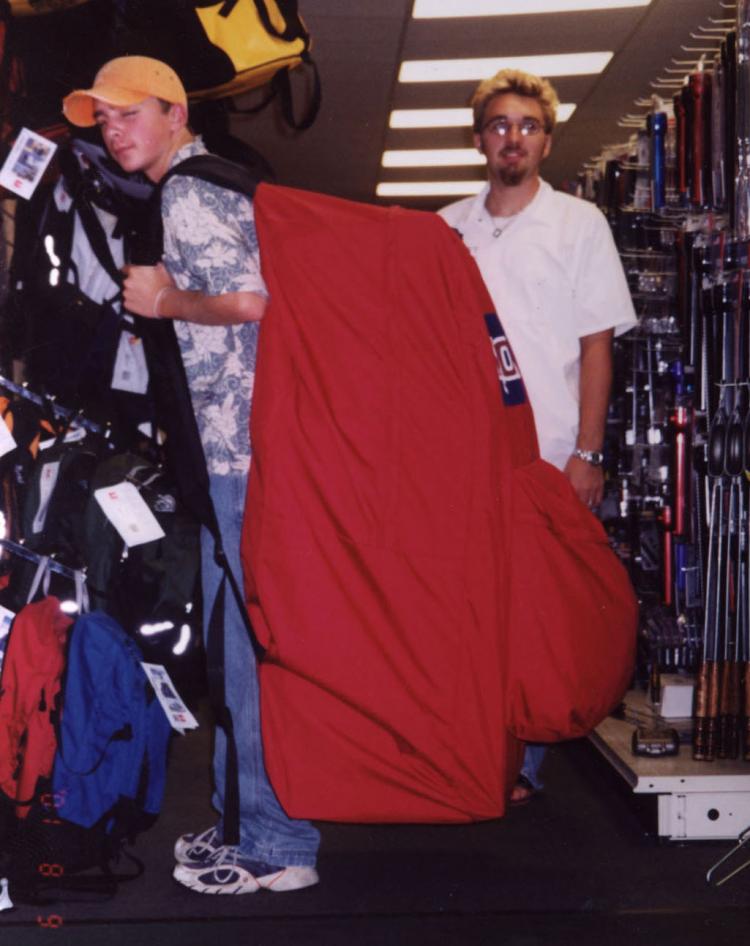 It also looks like the smaller pocket on the outside of the bigger bag is about the size of a regular Jansport backpack, so I don't expect you to run out of room anytime soon.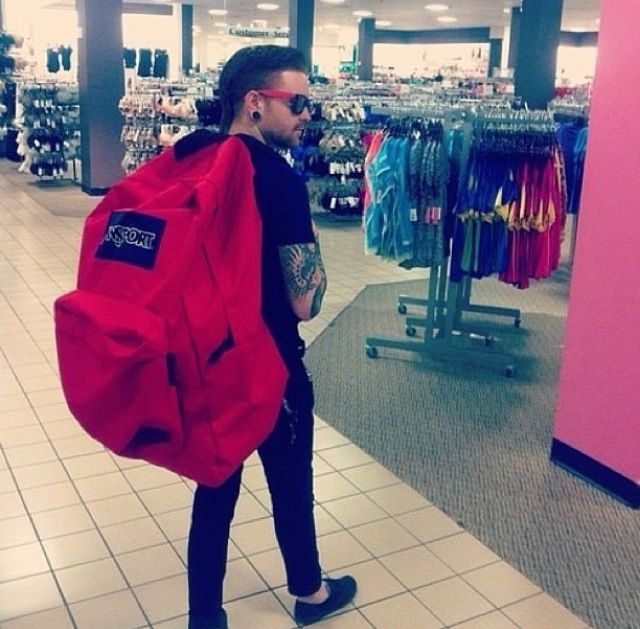 Check out the gigantic Jansport backpack in action via the video below.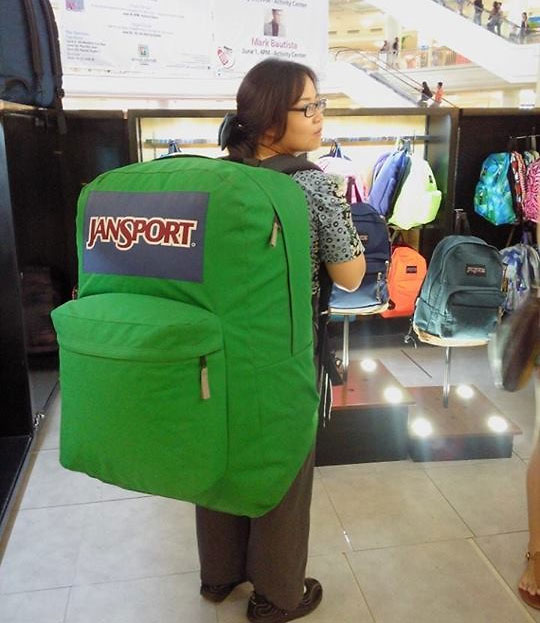 Subscribe To Our YouTube Channel